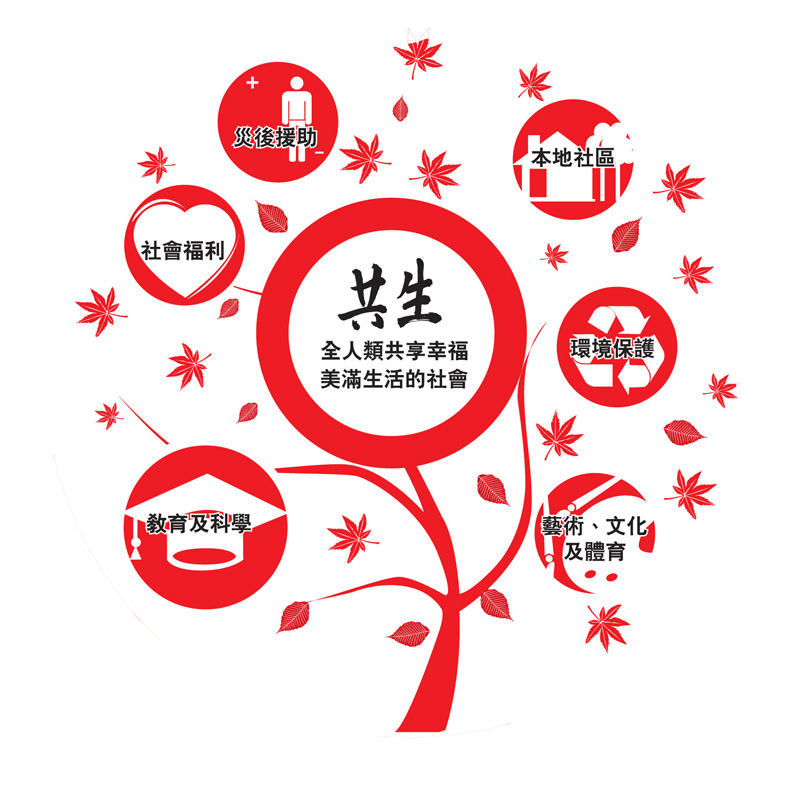 In pursue of Canon Corporate Philosophy 'Kyosei', and in aid of building and even better Hong Kong, Canon Hongkong (CHK) has been sparing no effort in fulfilling a wide range of corporate social responsibilities.

In the past 45 years, CHK maintains a strong and positive relationship with the community, and has been realizing the 'Kyosei' philosophy together with many valuable partners and organizations. As the leader in imaging industry, Canon works to bring a better life to the world by its imaging technologies. We spread the love to the community by leveraging on the brand's imaging expertise, aiming to benefit the public through photography culture.

Our scope of CSR activities includes: 'Humanitarian Aid and Disaster Relief', 'Social Welfare', 'Education and Science', 'Conservation of the Environment', 'Local Communities' and 'Art, Culture and Sports'.

Aside from charity donations and sponsorships, CHK is even more eager to empower the society by getting in real touch with the needy. In January 2015, CHK Corporate Volunteer Team was officially established, encouraged CHK employees to put love and care into actions.