Canon Hongkong Company Limited (CHK) strives its best effort as an environmental conservation organization, implements various green initiates in its workplace in order to reduce energy consumption. On 11 November, 2015, CHK attended the award presentation ceremony for the United Nations Millennium Development Goals (UNMDG) - Green Office Awards Labelling Scheme (GOALS) which was jointly organized by the World Green Organisation (WGO) and Junior Chamber International (JCI) North District. CHK was recognized for its excellent environmental consciousness management for 9 categories of green criteria: Energy savings, Water savings, Waste reduction, Paper/Printing reduction, Green Procurement, IT use and disposal, Transportation, Education and awareness, Green Innovation.
CHK has been enthusiastically participating in GOALS since the project's inauguration in 2013. There are total 250 participating companies this year, ranging from small-and-medium-sized enterprises to large multi-national corporations and publicly listed companies. CHK is proud to be one of the 5 pilot companies to support green office measurements and will continue company's significant efforts to execute green practices to create a sustainable world.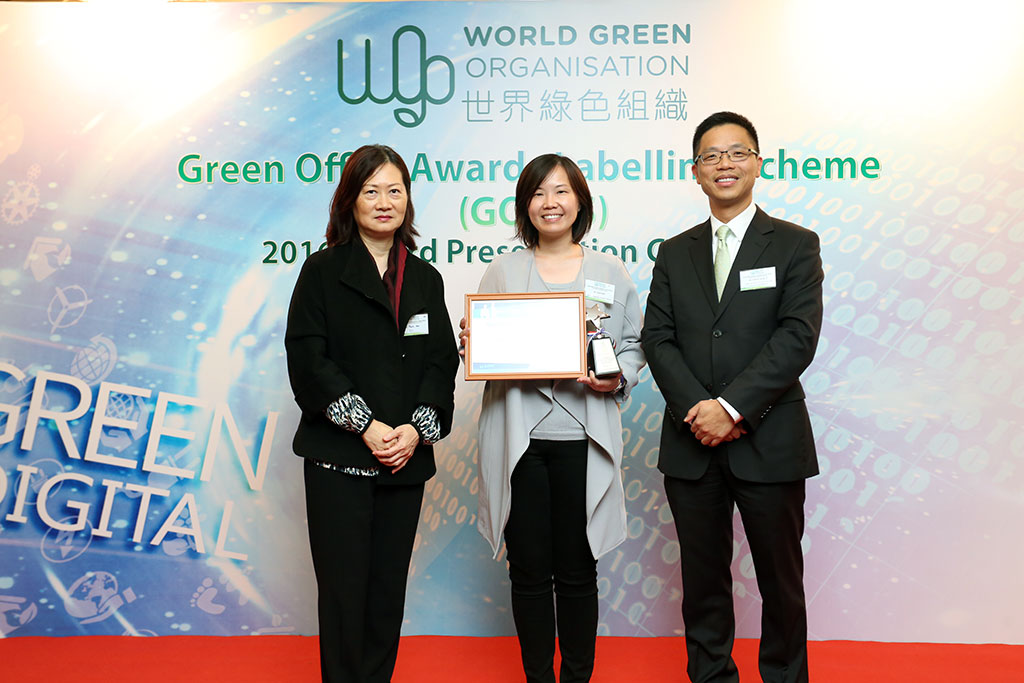 Ms. Janet Kwok, Assistant Manager of Canon Hongkong's Quality, Environmental, Health & Safety Department (Middle) received the award from Ms. Phyllis Chan, JCI Hong Kong Chamber Executive (Left), and Under Secretary for Commerce and Economic Development, Mr. Godfrey LEUNG King-kwok, JP (Right).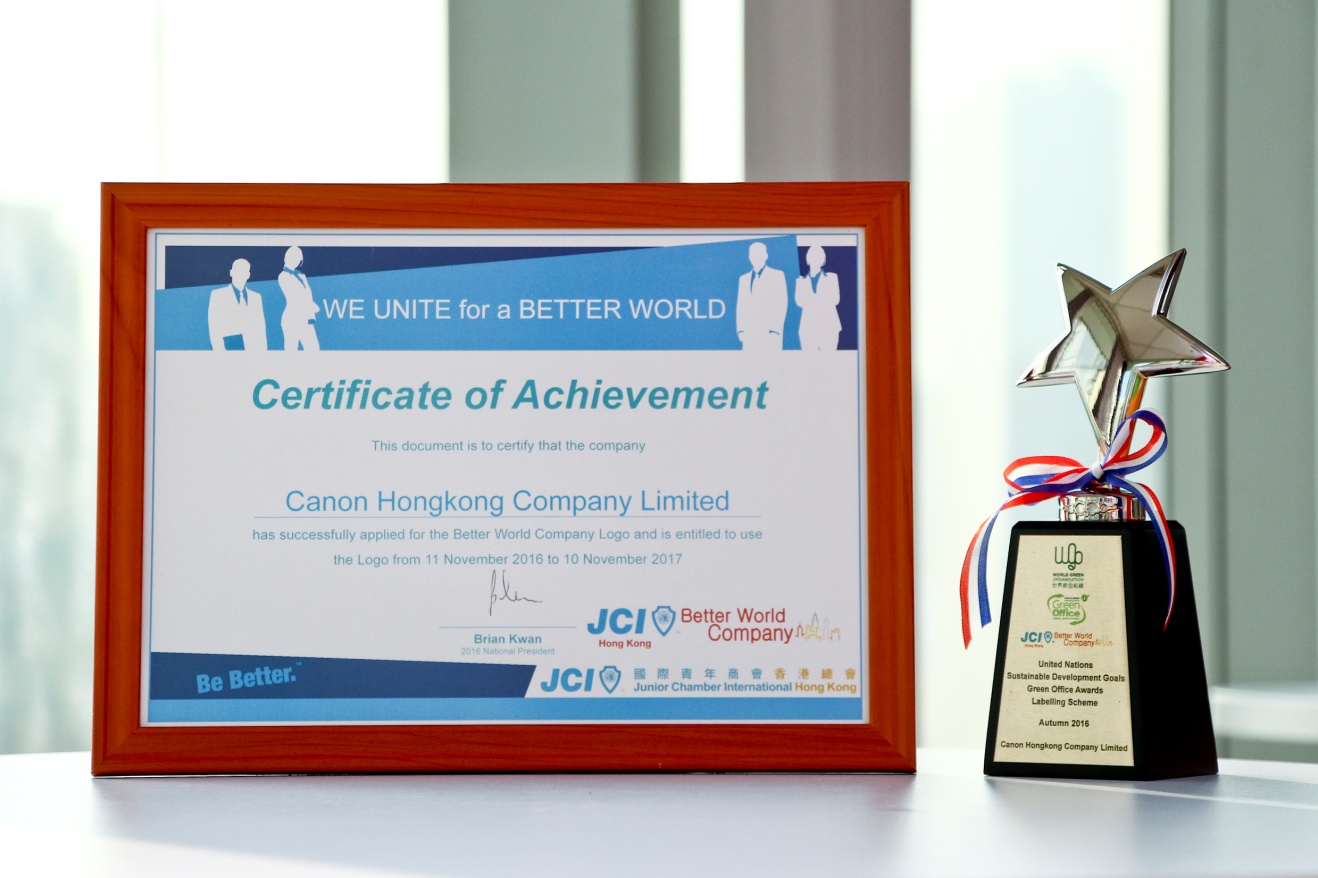 Certificate of UNMDGs' Better World Company and the trophy of WGO Green Office Label - GOALS