Canon Hongkong Company Limited (CHK) continues to support the Love Teeth Day for the 7th consecutive year, with aim to joint with CHK staff together to raise awareness on oral health care whilst raising funds for the needy to gain dental care, so as to contribute CHK's efforts in recognizing Corporate Social Responsibility on different aspects to the community.
355 employees from CHK, Canon Electronic Business Machines (H.K.) Company Limited (CEBM) and Canon Engineering Hong Kong Company Limited (CEHK) together supported the Love Teeth Day 2016/2017. By participating in fund-raising activity, colleagues could be raised the awareness to take care for their teeth, meanwhile helped the elderly or mentally retarded and other recipients to obtain our cares. In total, we had successfully raised HK$21,237 for this meaningful campaign; each participant with donations of HK$42 or above could be received the "Love Teeth Day Packs" as the appreciation of the support. There are different oral care products including toothbrush, toothpaste and dental floss, as well as information kit to enhance oral health education and promote the importance of oral care to the public.
The Community Chest was established in 1968 as one of the first Charities in Asia. "Love Teeth Day" is one of the annual fund raising campaigns jointly organized by the Community Chest of Hong Kong, the Hong Kong Dental Association and Oral Health Education Unit of the Department of Health since 2008. This I s annual fund raising campaign to promote oral health education and also encourages the public to conduct preventive oral health. Donations received will enhance "Oral Health Services for the Needy" provided by the Chest's member social welfare agencies without any deduction.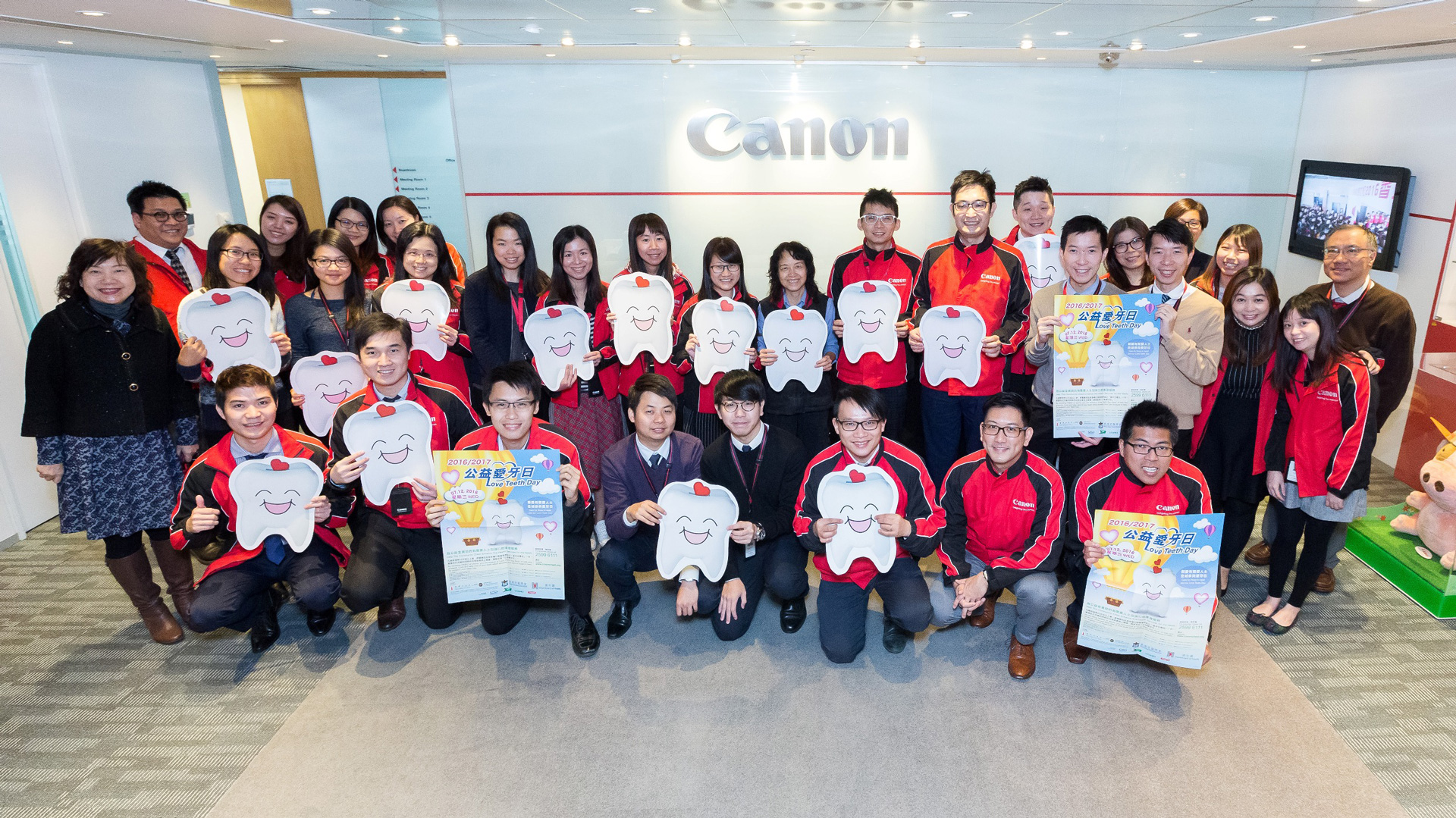 On the event day (7th December), CHK colleagues encourage the public to support Love Teeth Day 2016/2017 with promotion poster and lovely props.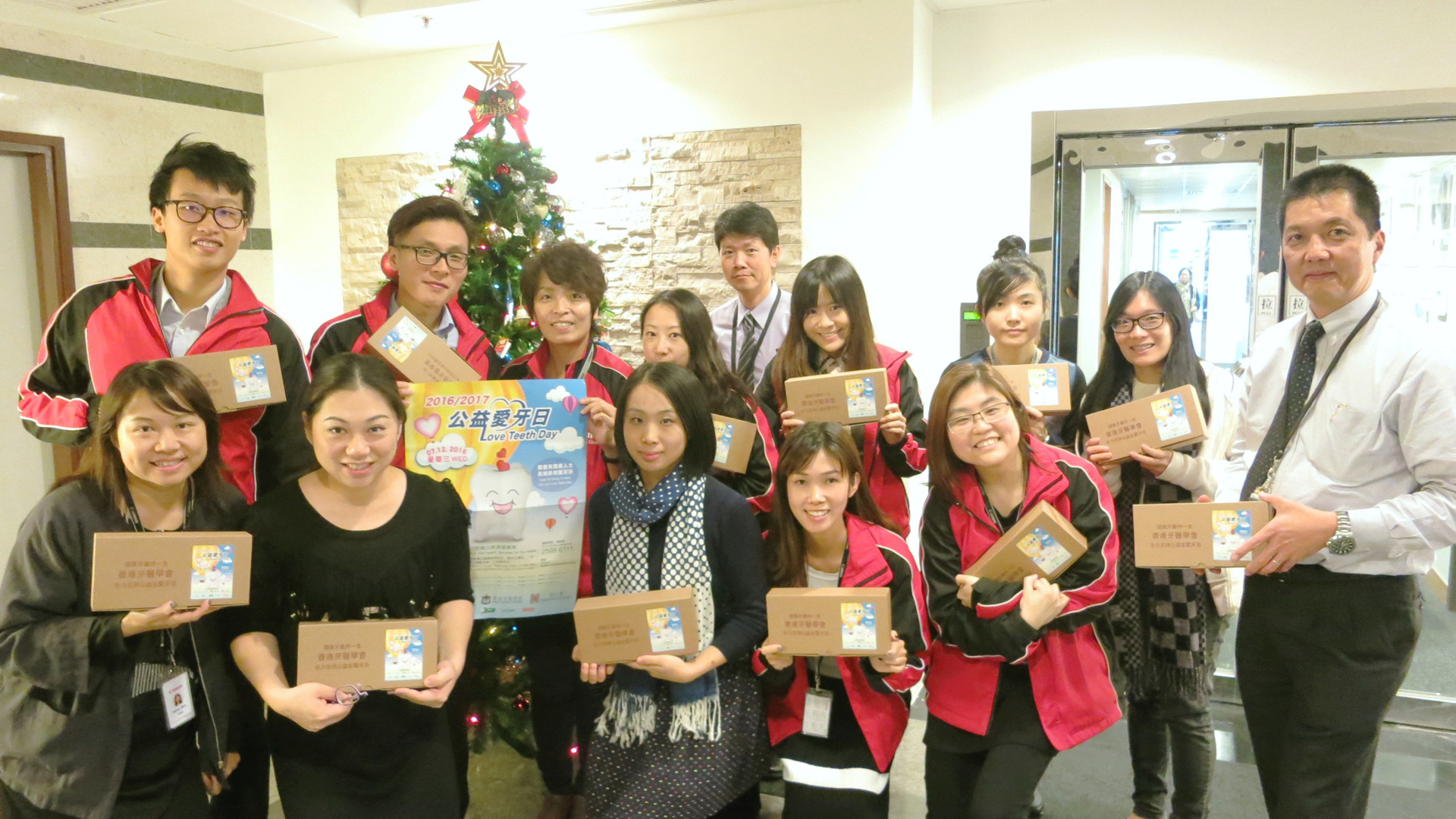 CEHK colleagues reminded to love and take care of the teeth whilst showing the care to those in need.