Canon Hongkong is honored to be recognized with The 7th Hong Kong Outstanding Corporate Citizenship Program in "Enterprise" and "Volunteer" categories for our commitment to upholding corporate social responsibility. The recognitions affirmed our contribution to social responsibility in Hong Kong, to care of our community and foster the sustainable development of economy, community and environment.
The program was organized by the Hong Kong Productivity Council and the Committee on the Promotion of Civic Education with four categories, including: Enterprise Category, SME Category, Social Enterprise Category and Volunteer Category. The program aims to enhance corporate citizenship through a range of activities, to encourage enterprises to fulfill and promote social responsibility, to integrate corporate citizenship into their operational strategies and management practices, and to reach employees, their families, customers, and the public.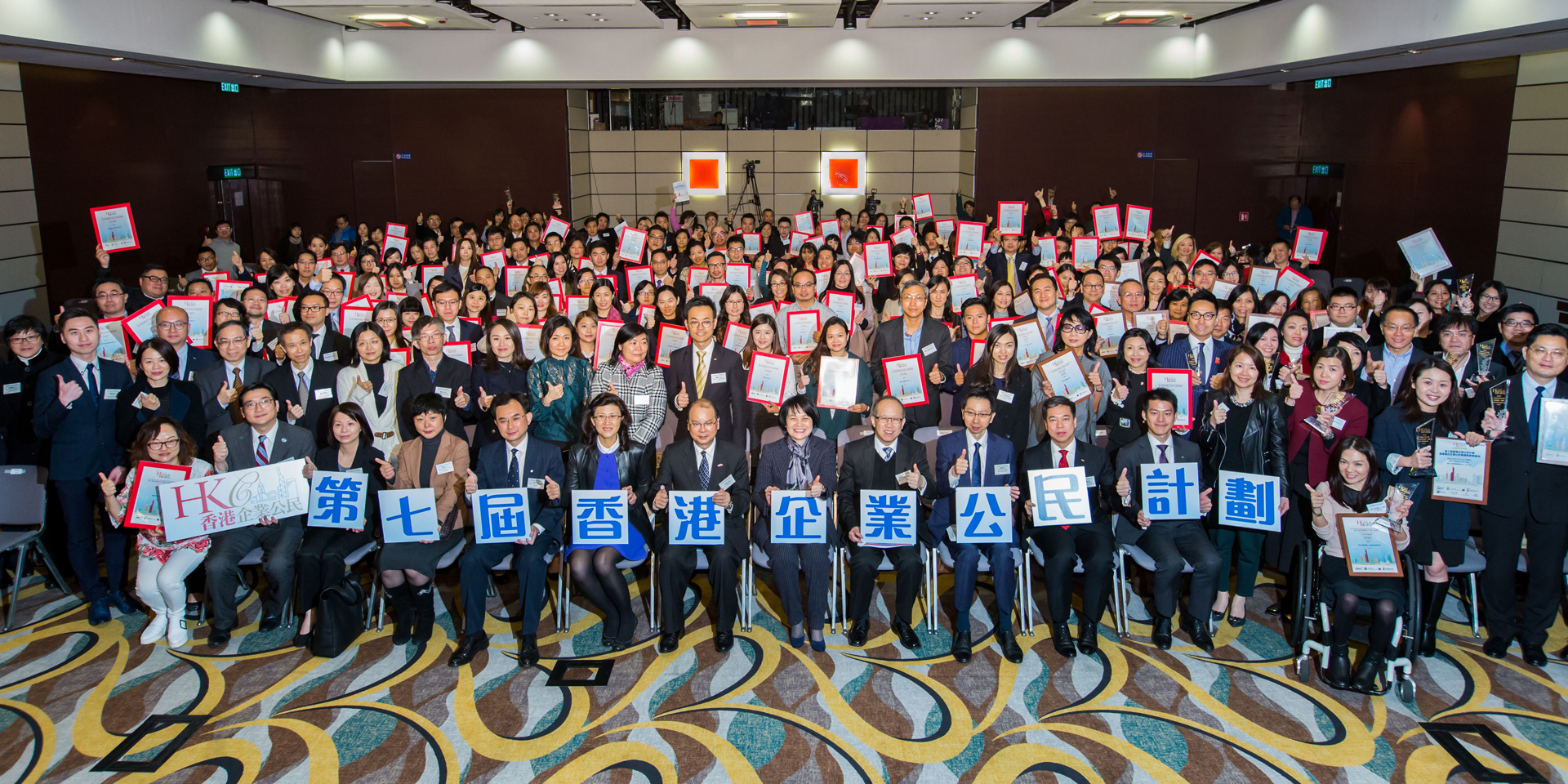 The award ceremony held on 15th December 2016 was officiated by Mr Matthew Cheung Kin-chung, Secretary for Labour and Welfare HKSAR; Mrs Agnes Mak, Executive Director of Hong Kong Productivity Council; Ms Melissa Kaye Pang, Chairman of Committee on the Promotion of Civic Education and Mr Stephen Chan, General Manager of Institutional Business Department of BOCHK.