On 3th December, 2016 (Saturday), Canon Hongkong Corporate Volunteer Team participated in "Marine Park Cleaning & Dolphin Tour" Volunteer Service organized by Eco Association, contributing to protect and save coastal environment of Hong Kong.
A team of 57 CHK volunteers with their families and friends participated in this six-hour services. According to the latest government report, the number of Chinese Pink Dolphins in Hong Kong has dropped from 158 to about 65 now in three years, which might be caused by the construction and development projects around Lantau Island. On the event day, Mr. Thomas Tue, Director of Eco Association leaded the tour by himself. He starts with a brief about the life and characteristics of Chinese Pink Dolphin living around Hong Kong coastal area and then start searching to view lively Dolphins. Then the team was sent to do beach cleaning at Sha Chau and Lung Kwu Chau Marine Park. Volunteers were split into 3 people a team to collect rubbish which are made of plastics and tyrofoam as these materials badly broken the life chain of marine species once they eat them. At the end of the day, over 20 bags of rubbish were collected.
After the event, all volunteers learnt the habitat of dolphins and problems facing Hong Kong sea area. It is hoped that more people could pay attention to these problems and take responsibility to join hands to protect our unique and valuable nature.
CHK Corporate Volunteer Tram was officially established in 2015, cohering to the Canon's corporate philosophy "Kyosei" and dedicating its unrelenting efforts in Corporate Social Responsibility to contribute better community. Aside from charity donations and sponsorships, CHK is even more eager to empower the society by getting in real touch with the needy. Encouraging CHK employees to put love and care into actions to reciprocating the society. Meanwhile, the team share care and happiness to the public by making better use of the brand's imaging expertise.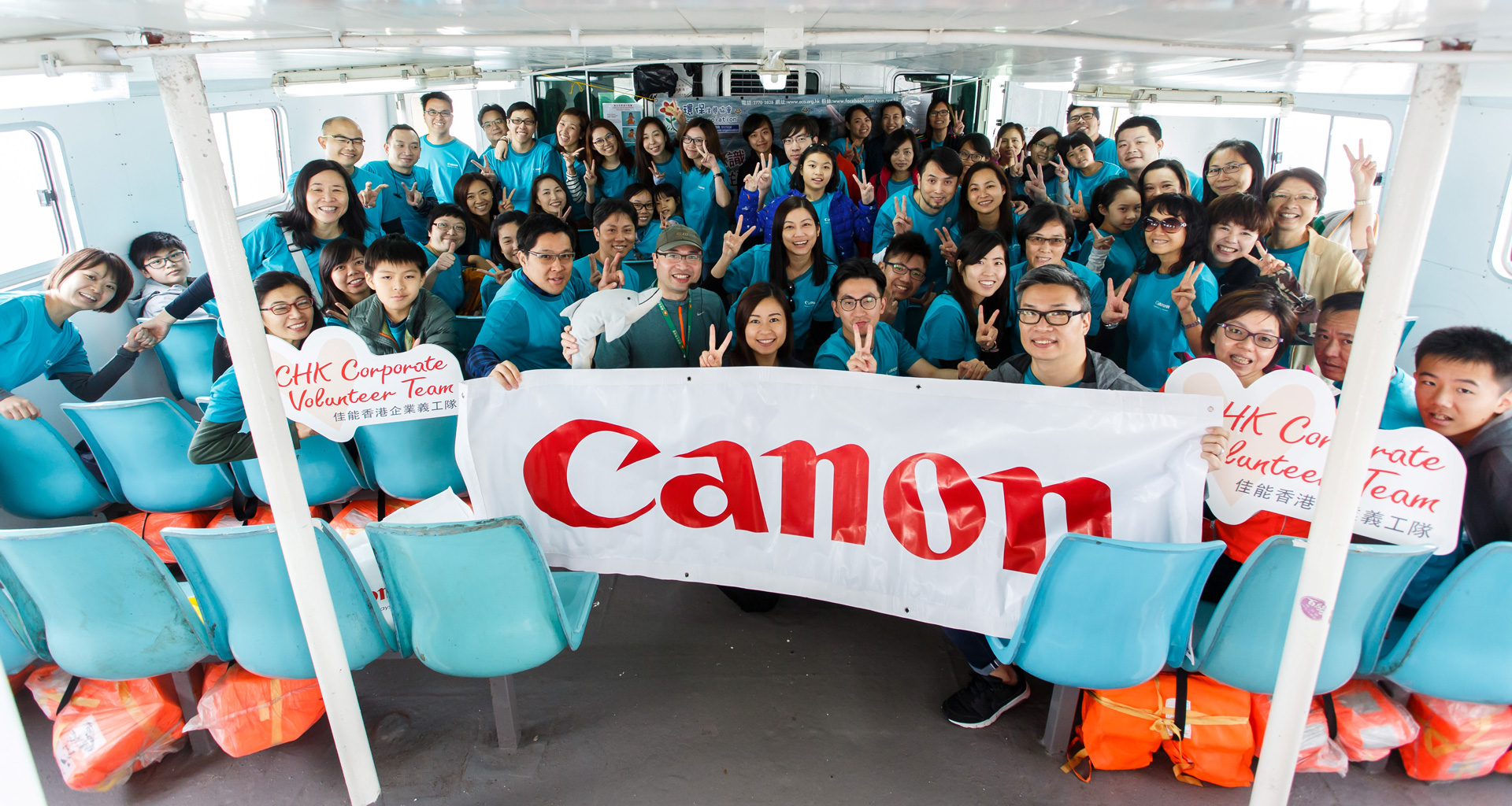 Our energetic team took group photo before starting the meaningful volunteer service.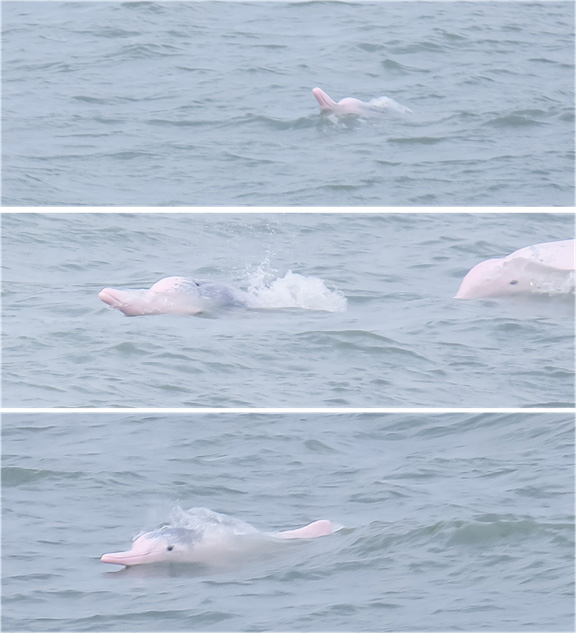 Our Team was lucky to meet Chinese Pink Dolphin on the event day.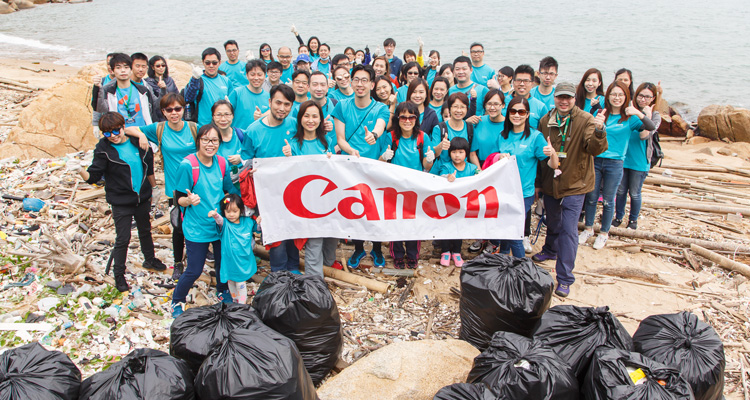 57 CHK volunteers helped to collect over 20 bags of rubbish to protect the living habitat of Chinese Pink Dolphin.