Canon Hongkong Company Limited (CHK) supported the first charity walk of The Green Earth (TGE) "Walk for The Green Earth – Night Walk at Tai Mo Shan" on 25th February 2017. The event drew the support of 520 participants and raised around $380,000 for the TGE's environmental campaigns and educational programmes to promote a non-wasteful green lifestyle.
The walk kicked off at Tai Mo Shan Rotary Park, the temperature dropped significantly on event day and 5.2° was recorded at Tai Mo Shan, yet everyone of CHK hiking team, including 4 professional photographers, CP Lau, Francis So, James Kwok and Schindler Leung, were in passionate to finish the 10km hiking at the highest mountain of Hong Kong. They passed the Tai Mo Shan hilltop and return from Tai Mo Shan Weather Rader, and the 4 photographers captured different beautiful scenery photos during the hiking, in order to remind everyone to cherish the Earth and preserve it together. In addition, 15 of CHK Corporate Volunteers supported the crowd control, registration and operation at the starting point and the first check point.
The walk was different from ordinary walk, it covered both day and night, started at 4:30pm and could be finished at about 8:00pm. Check points and photo shooting points were set up along the trail, a tailor made apps is available for participants to download, so that they can receive different firsthand information and about our environment when approaching different check points, like light pollution in Hong Kong and tips on waste reduction etc.
TGE was established in February 2016 and is a local registered charity organization. TGE would like to turn Hong Kong into a healthy green city, through public education and community mobilization, facilitating action by igniting green energy throughout the community, promoting resource conservation and a zero-waste culture. Choosing Tai Mo Shan as the route, because it is the highest mountain in Hong Kong, located near the middle of Hong Kong. All the participants had different view when walking up the hill, like Tsing Yi, Kwai Chun, Yuen Long Plain, Hong Kong Island, Lion Hill, Phoenix Hill at Lantau Island, etc.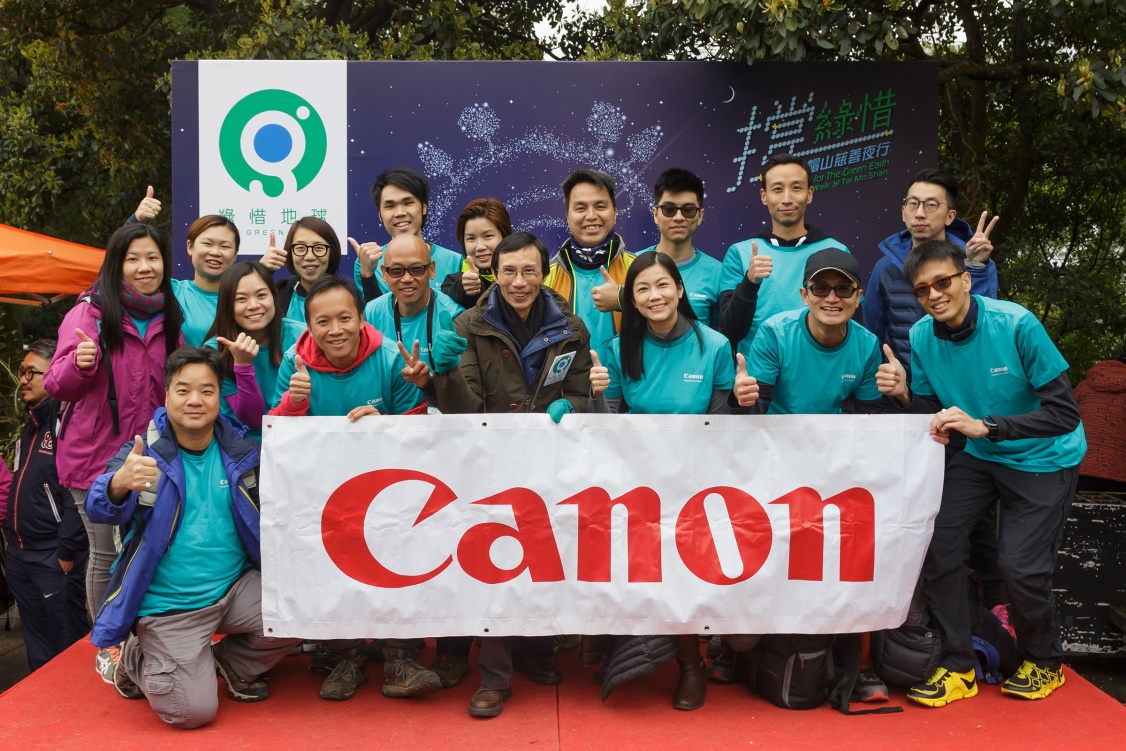 The Founder and Executive Director of The Green Earth, Mr Edwin Lau (Front, fourth of right), had great support to Canon Corporate Hiking Team.


Everyone walk towards Tai Mo Shan Weather Rader.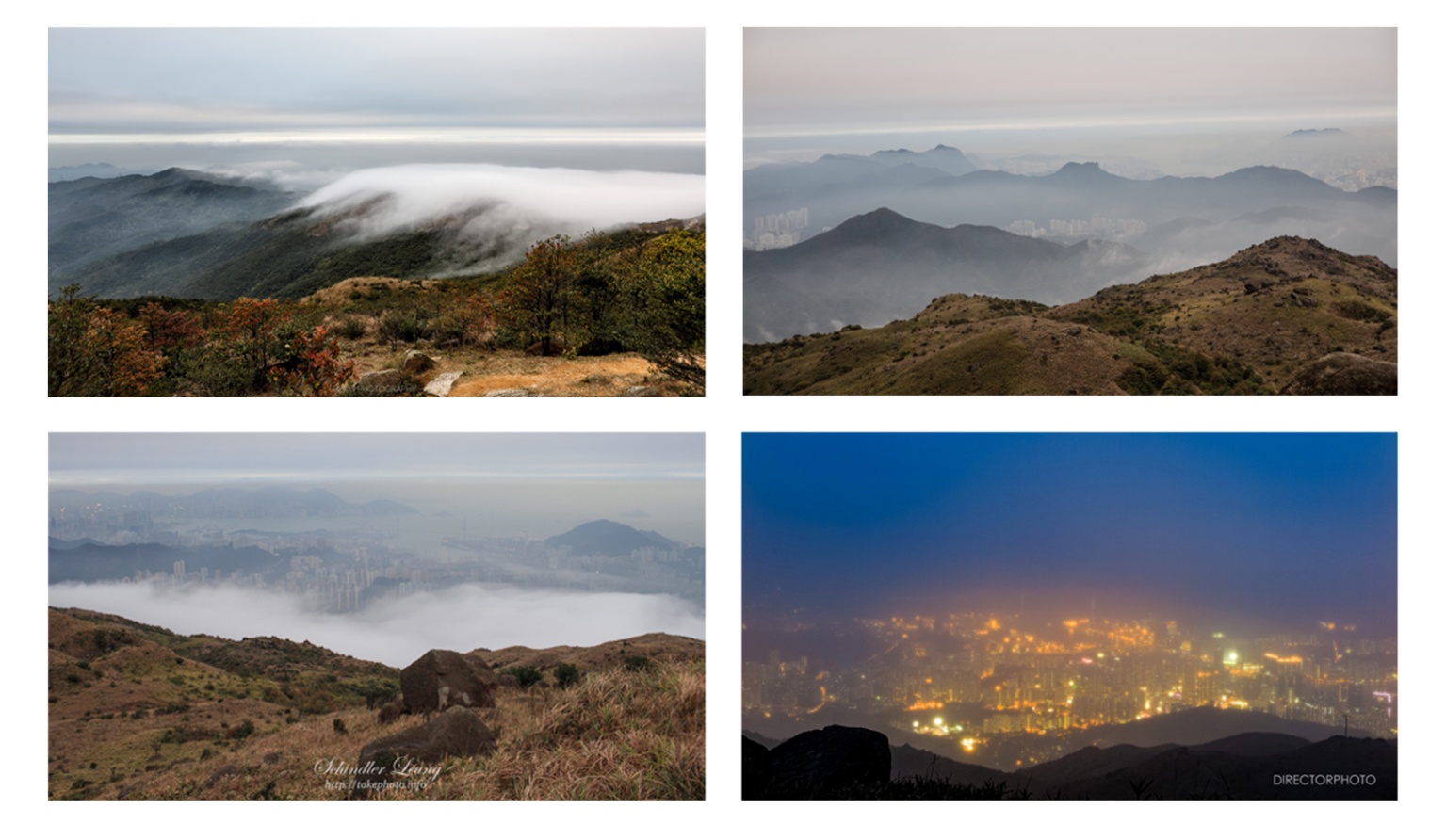 The 4 professional photographers captured different moments along their walk, remind everyone to cherish and preserve our precious environment.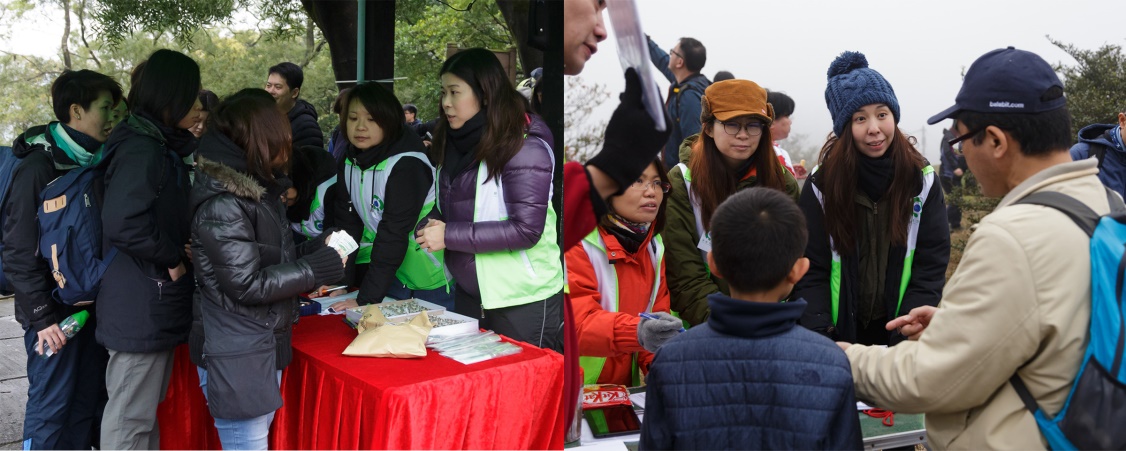 Canon volunteer team supported the event in cool weather.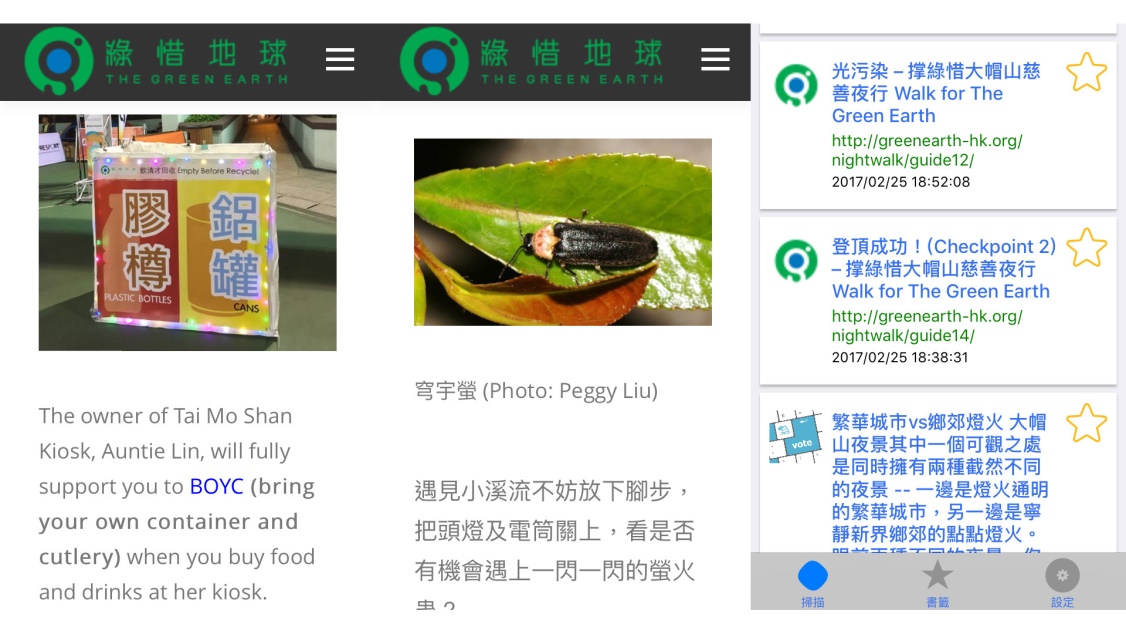 Participants obtained different event message through mobile apps.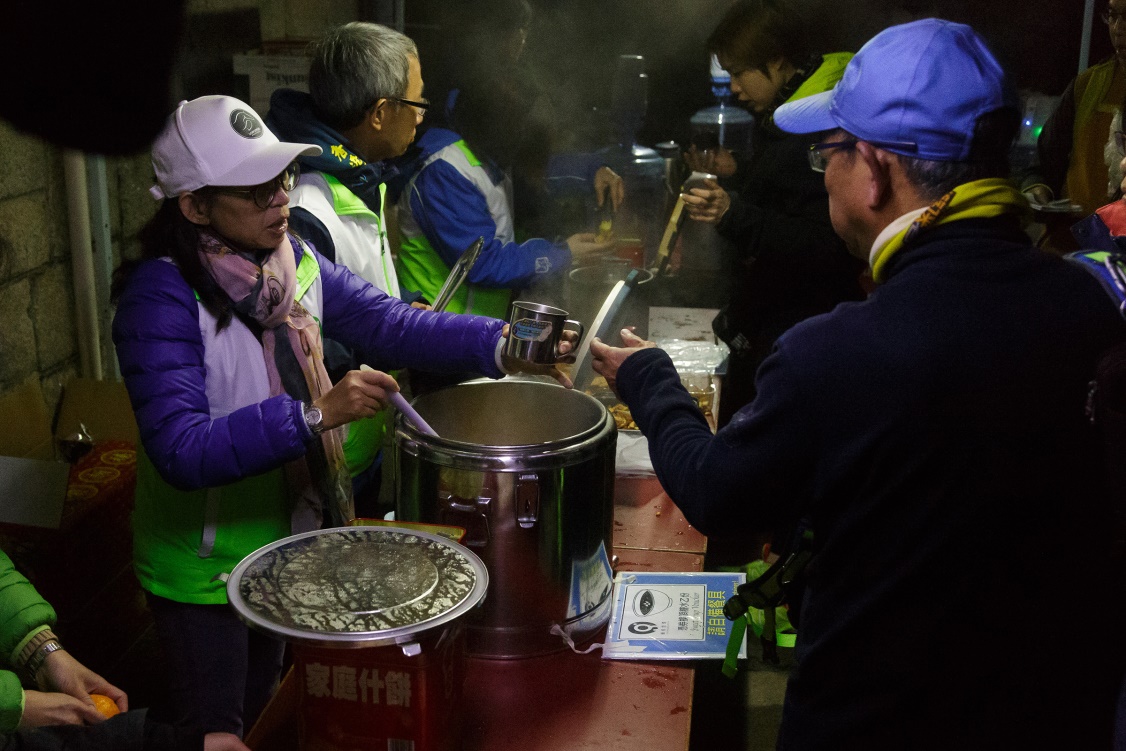 Participants could redeem sweet soups and snacks at the finish point, however, need to prepare their own container and cutlery.