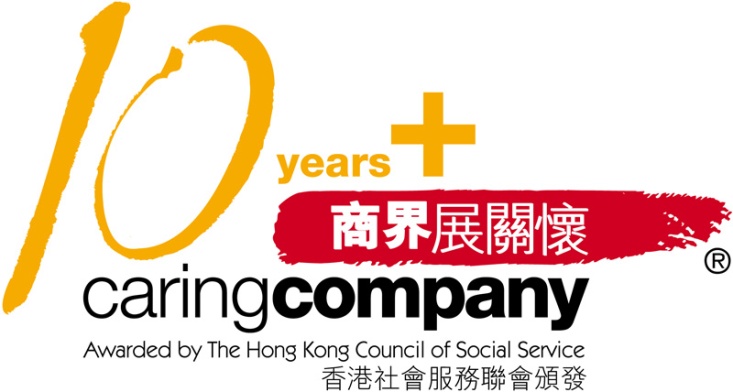 Canon Hongkong (CHK) devotes not only to providing quality imaging products and services, but also contributing to an even better Hong Kong society, by means of carrying out a full spectrum of corporate social responsibilities with our expertise and power leveraged. This year, it is the 45th anniversary of CHK, we are proudly attained the Caring Company 10 Years Plus Logo awarded by the Hong Kong Council of Social Service (HKCSS) for the fourth consecutive year with the most nominations from 9 Social Welfare Organizations. This is the best recognition of CHK's promising effort in performing corporate social responsibilities in the areas of "Caring for the Community", "Caring for the Employees" and "Caring for the Environment".
The 9 nominating organizations include (in no particular order):
Eco Association
Green Power
Hong Kong Red Cross
People Service Centre
St. James' Settlements
Vital Employee Service Consultancy, Christian Family Service Centre
Wai Yin Association
World Green Organization
World Wildlife Fund – Hong Kong
To strength the bonding of corporate & social services sectors, HKCSS organized the Caring Company Partnership Expo 2017 at Hong Kong Exhibition & Convention Centre on 10th March. Over 4,000 representatives attended to share their experiences and works towards community caring. During the Expo, CHK provided instant photo shoot and print charitable service to capture happy moments with its imaging expertise. HK$10 was charged for each photo print and a total amount of HK$3,090, without any cost deduction, has been received and donated to "Children's Cancer Foundation" for improving the quality of life for young cancer patients and their families.
Caring Company Scheme has been launched by HKCSS since 2002, with the mission of building a cohesive society through strategic partnerships among businesses and social service partners. This year, the scheme recognized 3,478 companies and organizations, which had supported over 480 social service organizations with over HK$430 million in donations, 210 thousand hours of volunteer service and 9,637 employment opportunities for disabled and disadvantaged persons.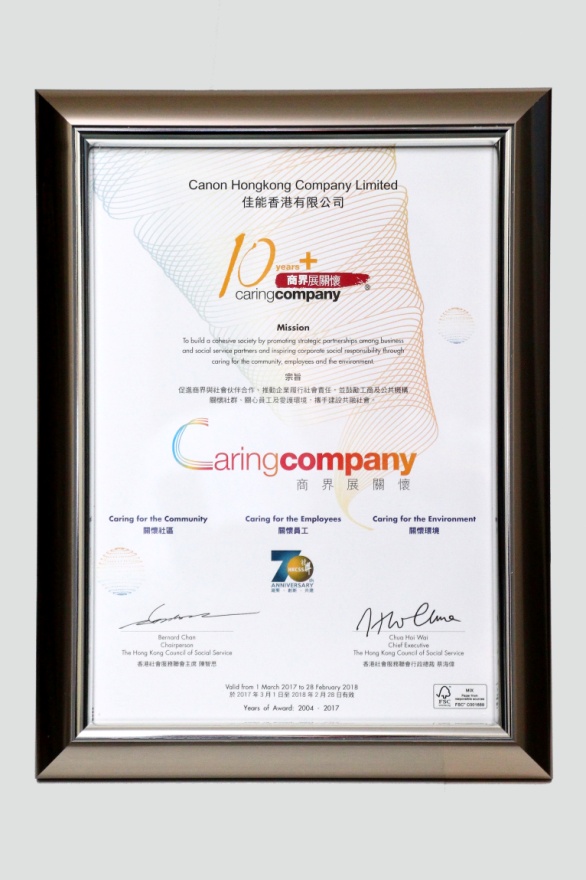 CHK has awarded the Caring Company logo for 14 years which is the best recognition for our achievements in fulfilling the Corporate Social Responsibility.



CHK demonstrated its imaging expertise by providing instant photo shoot and print charitable services during the Expo. A total of HK$3,090 has been donated to "Children's Cancer Foundation" with 258 photo printed.