Canon Hongkong encourages employees to put love and care into true actions, which CHK Corporate Volunteer Team was established as a proof. We are successful gathered enthusiastic employees who voluntarily devoted their leisure time into sending cares to different audiences in the society through an array of social services. In 2016, 85 corporate volunteers have served in 12 programmes, contributed total 1,830 hours of service to the community. And these service hours achieved the Gold Award for Volunteer Service (Organization) 2016 issued by the Volunteer Movement of Social Welfare Department.
CHK Corporate Volunteer Team supported 12 programmes with beneficiaries including children, elderly, low-income families as well as the environmental protection. What's more, the team developed regular service on surplus market food collection with People Service Centre. Every Monday, Wednesday, Thursday and Friday, our volunteers formed small teams to help collecting the surplus food from wet market, which will then be re-distributed to the needy in Kowloon City district. Our team rescued total 19,460kg leftovers from June to December of 2016, equally average 224kg of surplus food daily which included fruits, vegetables, meat, bread, fish and even fresh seafood. We are success to promote good use of food and meanwhile developed close relation in the community by this continuous volunteer service. Our team truly feels the happiness through volunteer service participation and proved that it is better to give than to receive.
Furthermore, four outstanding volunteers are attained the Silver and Bronze Award as appreciation for their individual contribution by accumulated over 100 and 50 service hours during 2016. To devote personal leisure time into sending cares to the society, they surely demonstrate a good role model and bring stronger team spirit and cohesion to the team.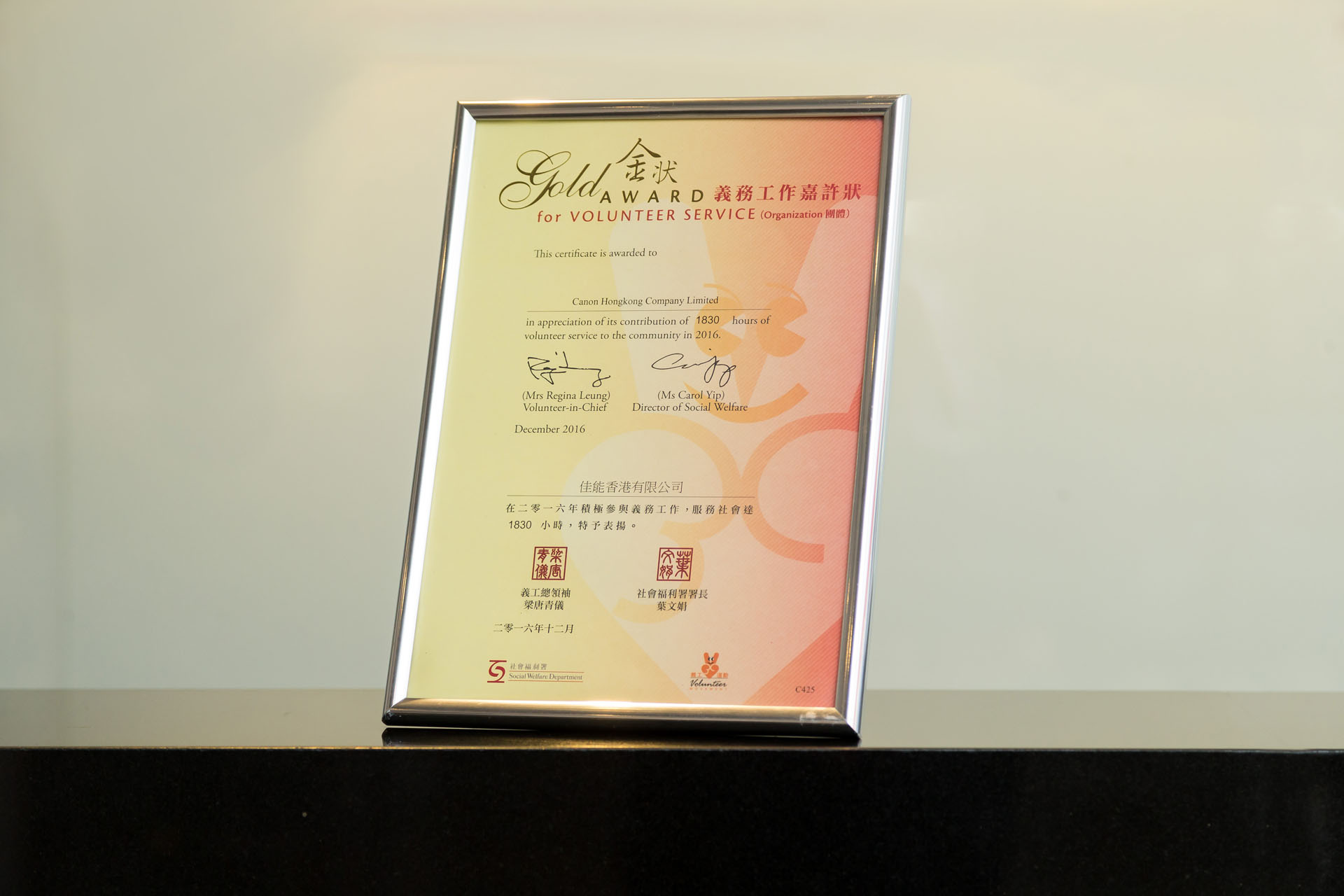 Our team is proudly attained the Gold Award for giving 1,830 service hours in 2016,
and certainly to continue support various services.
A review of volunteer services in 2016:

January 2016
Service: Mother's Choice Flag Day
Organizer: Mother's Choice

February 2016
Service: Rubbish Cleaning & Survey
Organizer: Friends of the earth

March 2016
Service: Green Carnival
Organizer: Business Environment Council

April 2016
Service: Market Food Collection Tour
Organizer: People Service Centre

May 2016
Service: Children Cooking Class
Organizer: St. James' Settlement

May 2016
Service: Singleton Elderly Visit
Organizer: St. James' Settlement

June 2016
Service: RMHC Children House Program
Organizer:Ronald McDonald House Charities

July 2016
Service: Canon Volunteer Day
Organizer: St. James' Settlement

September 2016
Service: Mid-Autumn Elderly Visit
Organizer: Hong Kong Red Cross

November 2016
Service: Rice Donation & Packing
Organizer: St. James' Settlement

December 2016
Service: Dolphin Watching & Beach Cleaning
Organizer: Eco Association

June - December 2016
Service: Food Friend Action Regular Service
Organizer: People Service Centre
Four awarded corporate volunteers: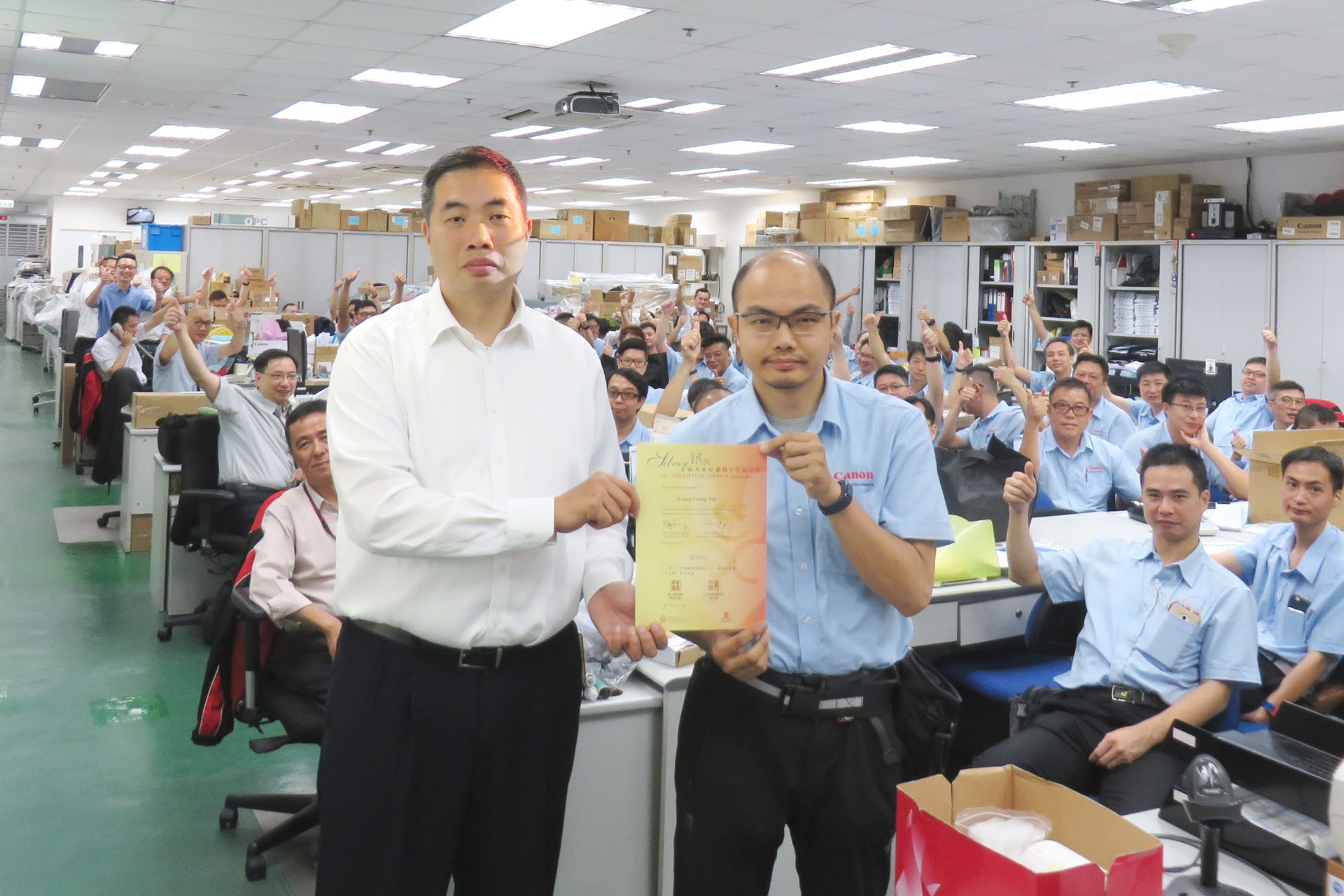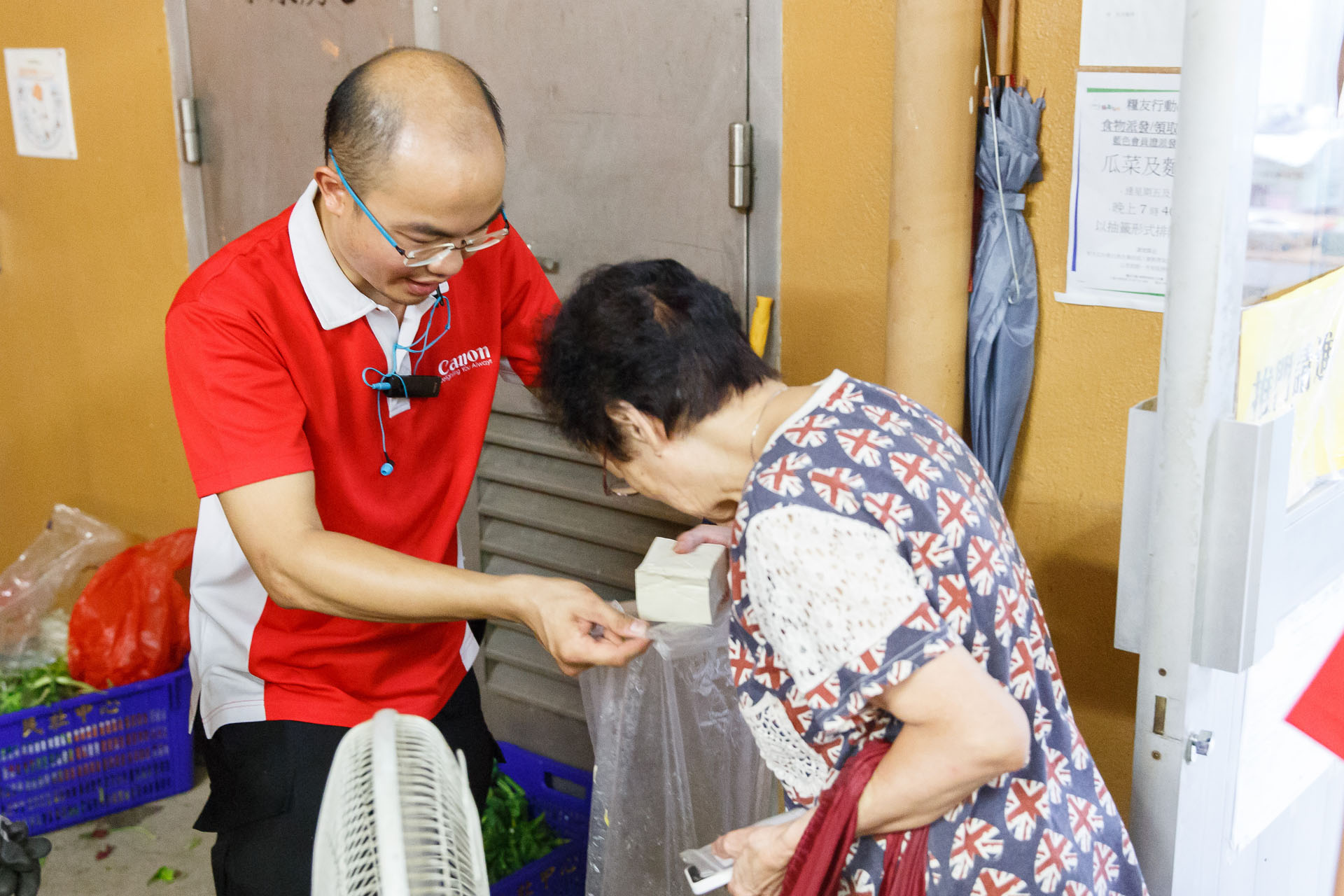 Mr. Leung Chung Yuk
Silver Award for Volunteer Service (Individual)
Individual Service Hours in 2016:136.5 Hours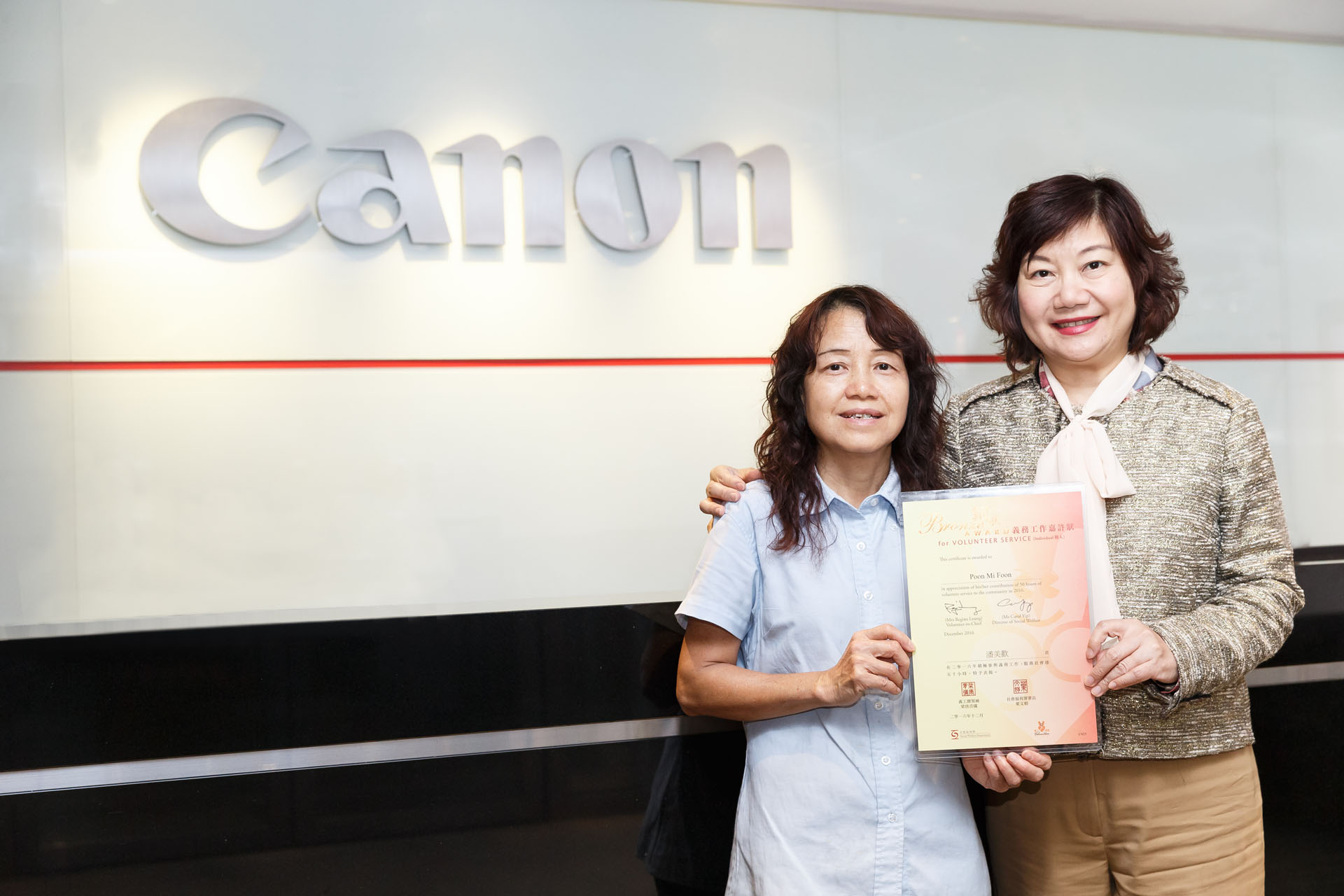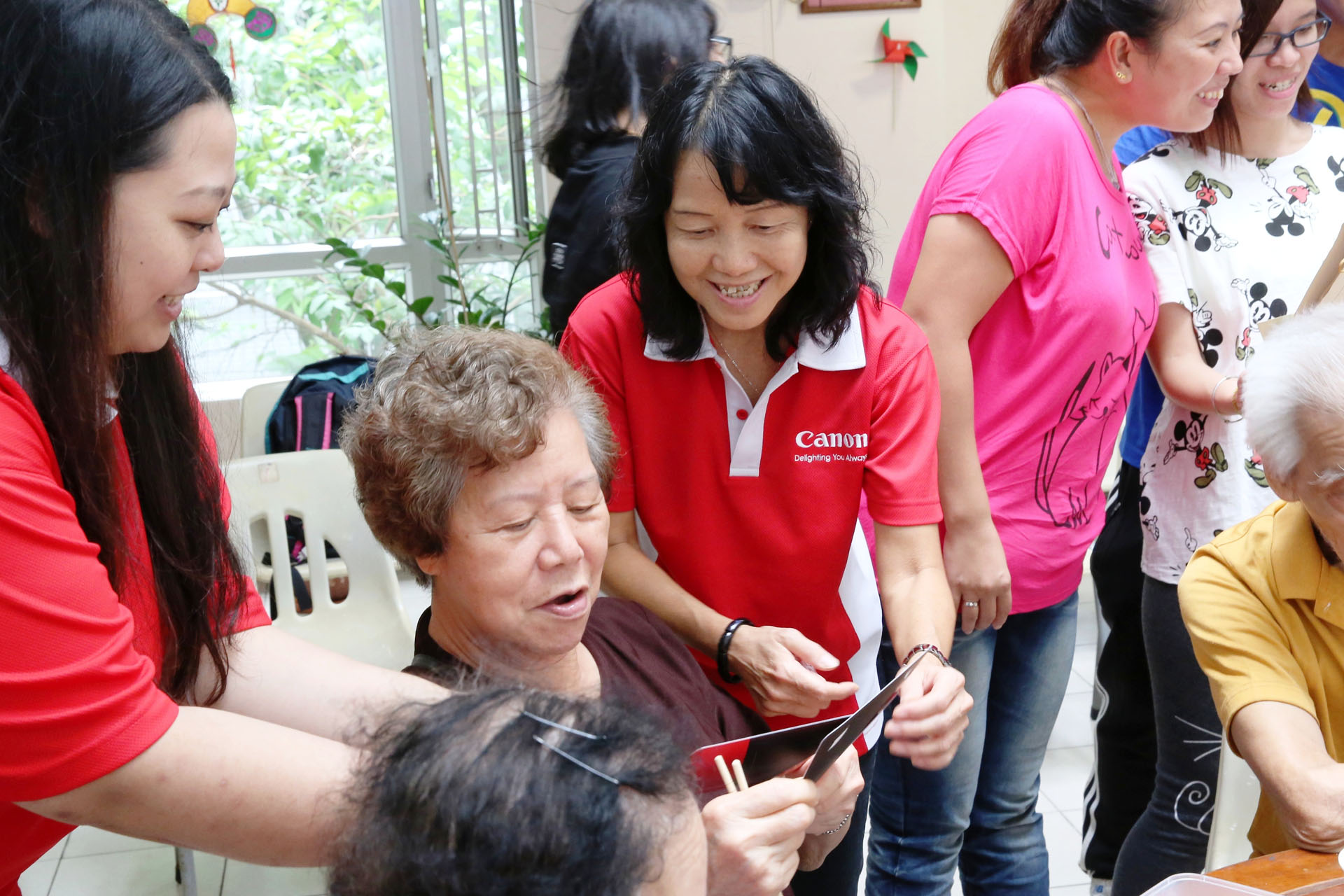 Ms. May Poon
Bronze Award for Volunteer Service (Individual)
Individual Service Hours in 2016:85.5 Hours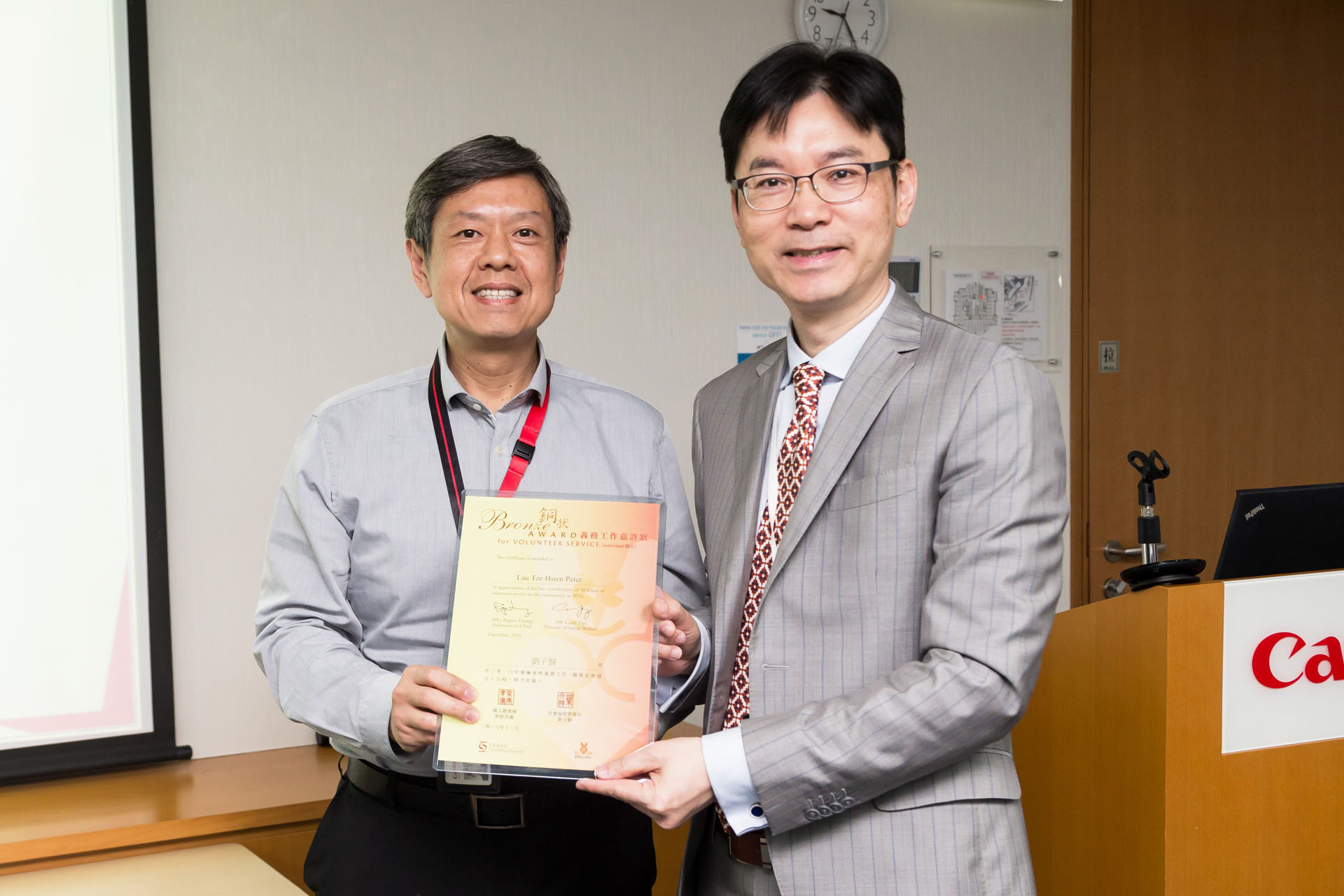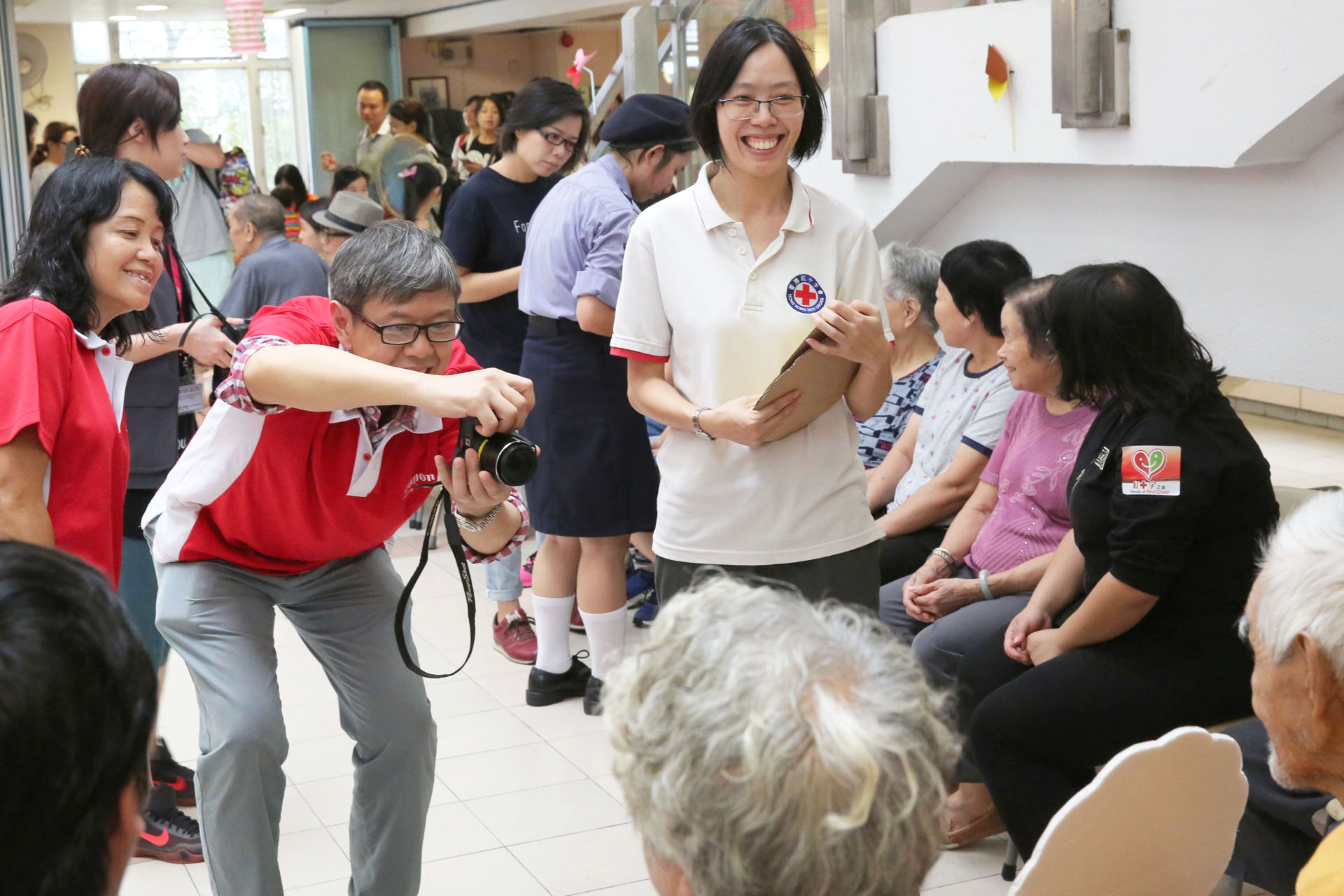 Mr. Peter Lau
Bronze Award for Volunteer Service (Individual)
Individual Service Hours in 2016:83 Hours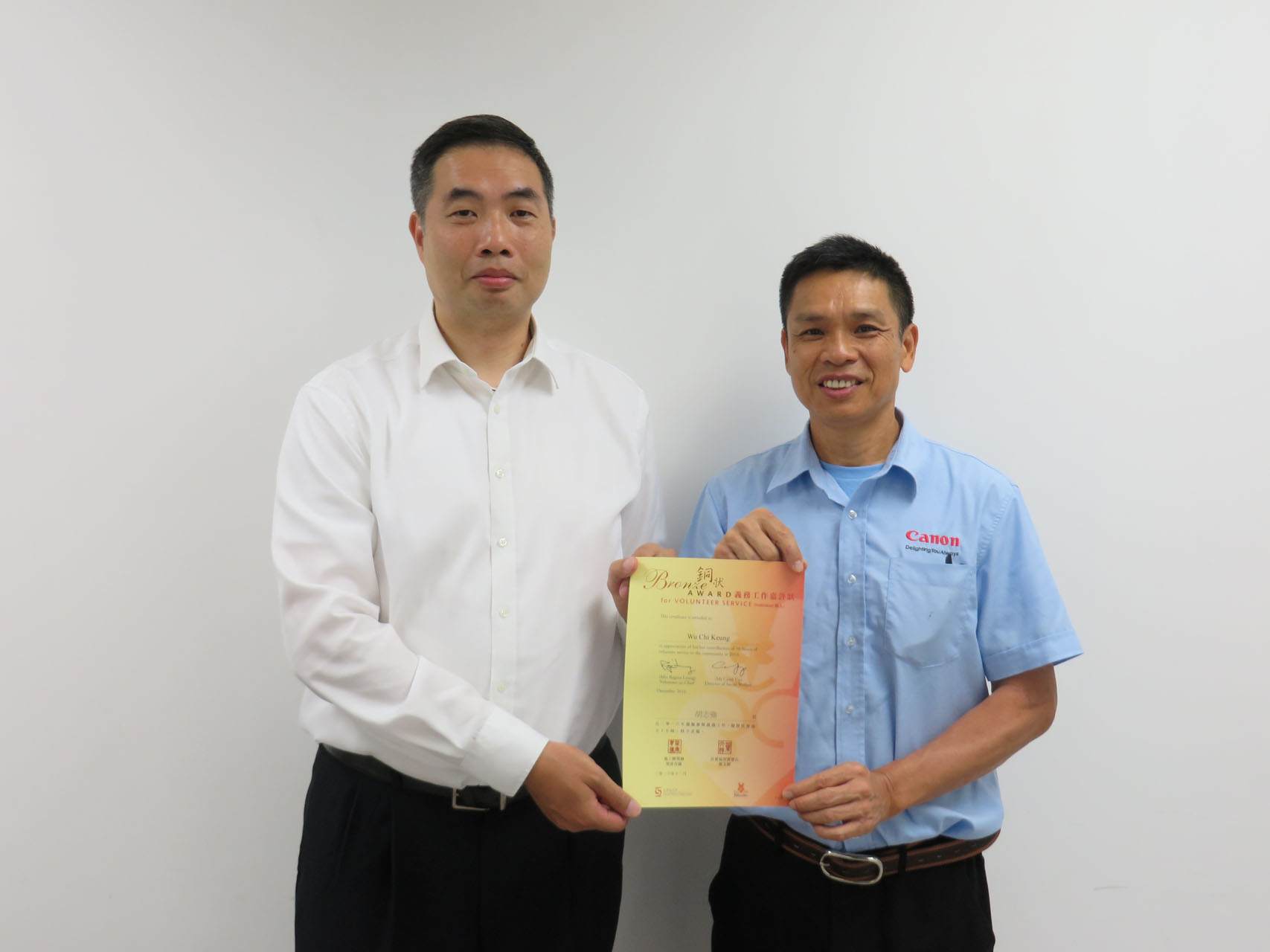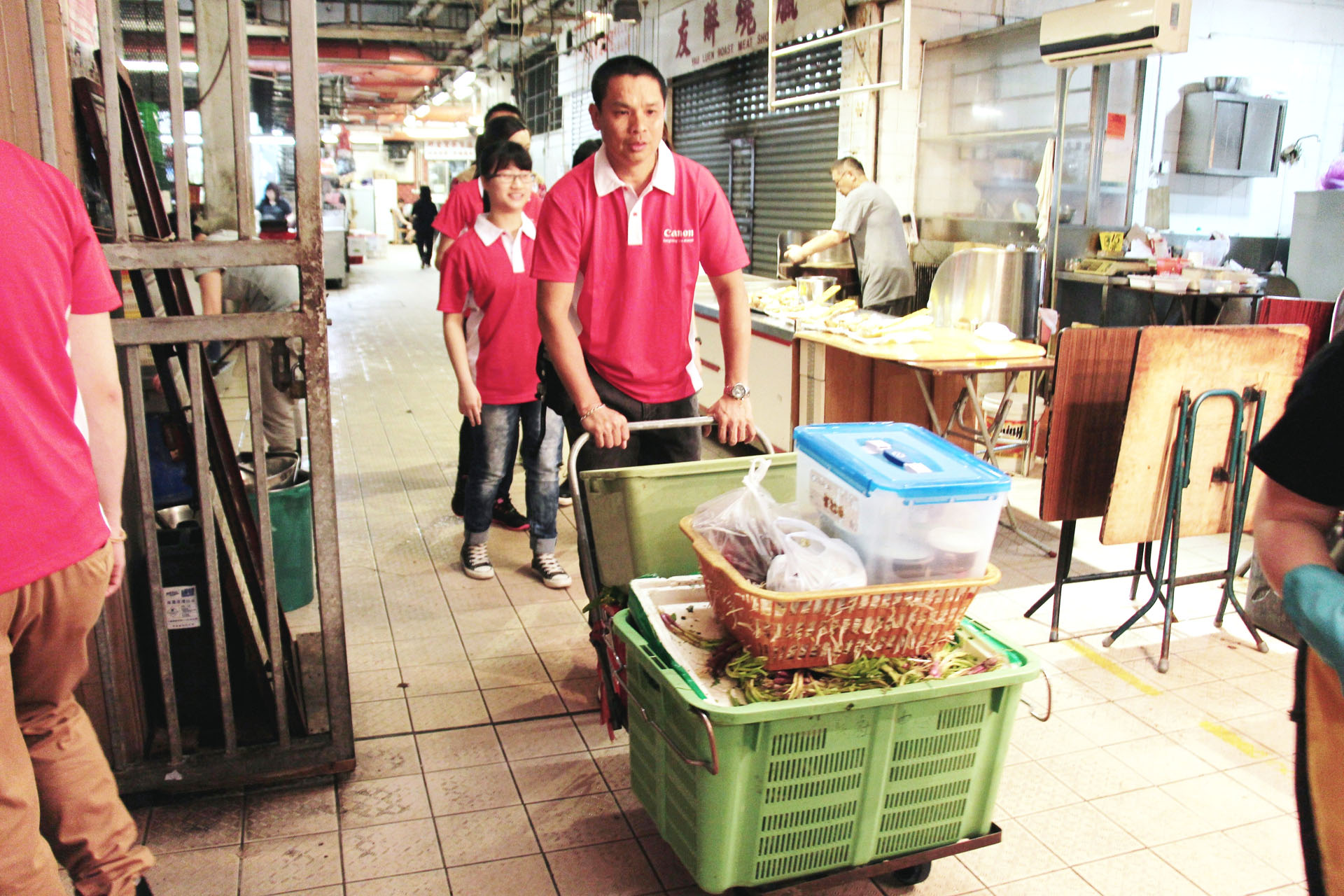 Mr. Danny Wu
Bronze Award for Volunteer Service (Individual)
Individual Service Hours in 2016:65.5 Hours