Canon Hongkong Company Limited (CHK) continues to support the Love Teeth Day 2017/2018 - the healthy and meaningful fund-raising event for the 8th consecutive year, which aims to draw attention to dental care and oral health whilst helping to raise funds for the needy in Hong Kong.
Since 2010, CHK takes part in this annual Love Teeth Day to remind colleagues' awareness to have good oral self-care; meanwhile the funding could help the elderly or mentally retarded and other recipients to obtain professional oral care. In this year, 278 employees from CHK, Canon Electronic Business Machines (H.K.) Company Limited (CEBM) and Canon Engineering Hong Kong Company Limited (CEHK) join hand to support and successfully raised HK$18,191 for this meaningful campaign. Donations received will enhance "Oral Health Services for the Needy" provided by the Chest's member social welfare agencies without any deduction.
By donated HK$45 or above, participant could be received the "Love Teeth Day Packs" as the appreciation of the support. With different oral care products including toothbrush, toothpaste and dental floss, as well as promotion kit, so that everyone could gain oral health information and understand the importance of oral care.
The Community Chest was established in 1968 as one of the first Charities in Asia. "Love Teeth Day" is one of the annual fund raising campaigns jointly organized by the Community Chest of Hong Kong, the Hong Kong Dental Association and Oral Health Education Unit of the Department of Health since 2008. This is annual fund raising campaign to promote oral health education and also encourages the public to conduct preventive oral health.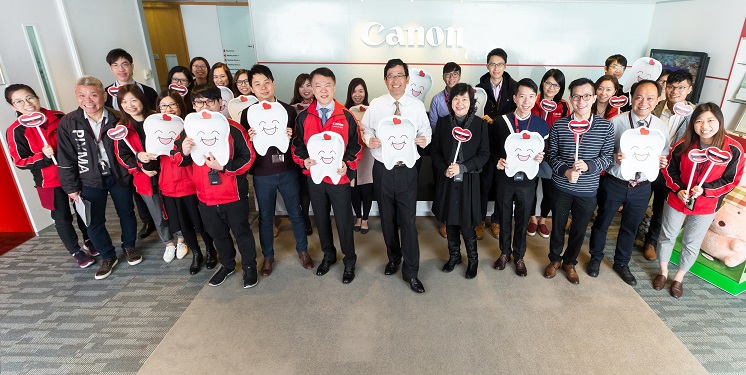 On the event day (6th December), CHK colleagues showed the bright big smile to remind we shall love and take care of the teeth whilst showing the care to those in need.