As the Canon's flagship APS-C Digital SLR, EOS 7D Mark II's durability and reliability have been strengthened by Canon engineers to cope with the most demanding shooting environment faced by professional photographers and photo enthusiasts.
Camera construction
Compared the EOS 7D, the EOS 7D Mark II's exterior and internal construction are geared for lightweight without sacrificing rigidity. The top, front, and rear covers of EOS 7D Mark II are made of lightweight magnesium alloy featuring high strength and electromagnetic shielding. The exterior has a highly durable black paint finish. The camera features a magnesium-aluminum alloy chassis fitted with engineering plastic made from insert molding to reduce weight. The mirror box is made of high-strength engineering plastic and together with the above body construction, the body rigidity is on par with EOS 7D despite weight is reduced.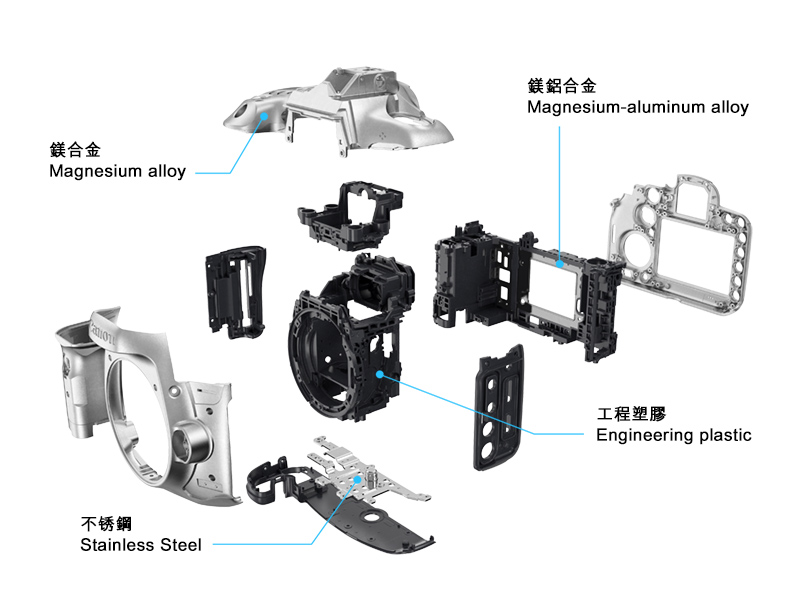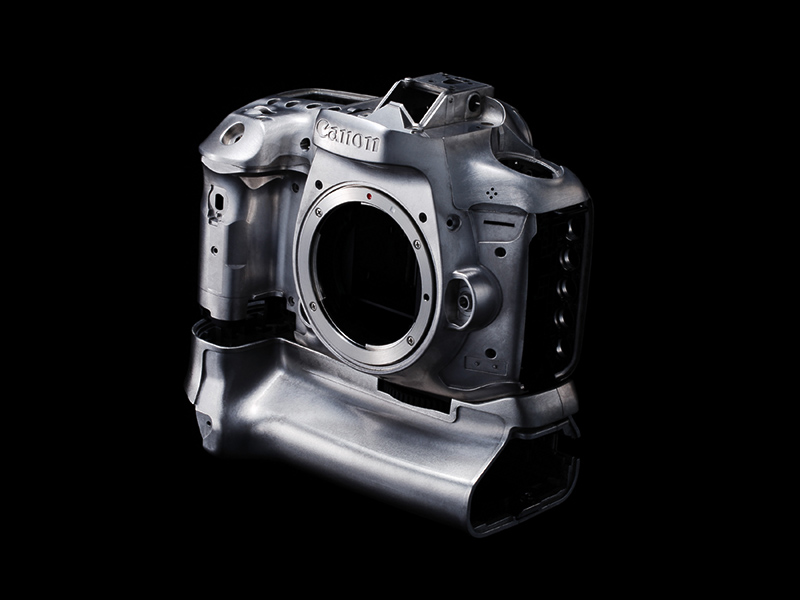 Quick Control Dial
The <Quick Control Dial> at the back of EOS 7D Mark II features non-contacting electrostatic-capacitance sensor to detect rotation steps, as found in EOS-1D X. This improves the durability and the detection reliability of the rotation steps by preventing the wearing of contacts. The electrostatic-capacitance sensor also provides [Silent Control] during EOS Movie shooting.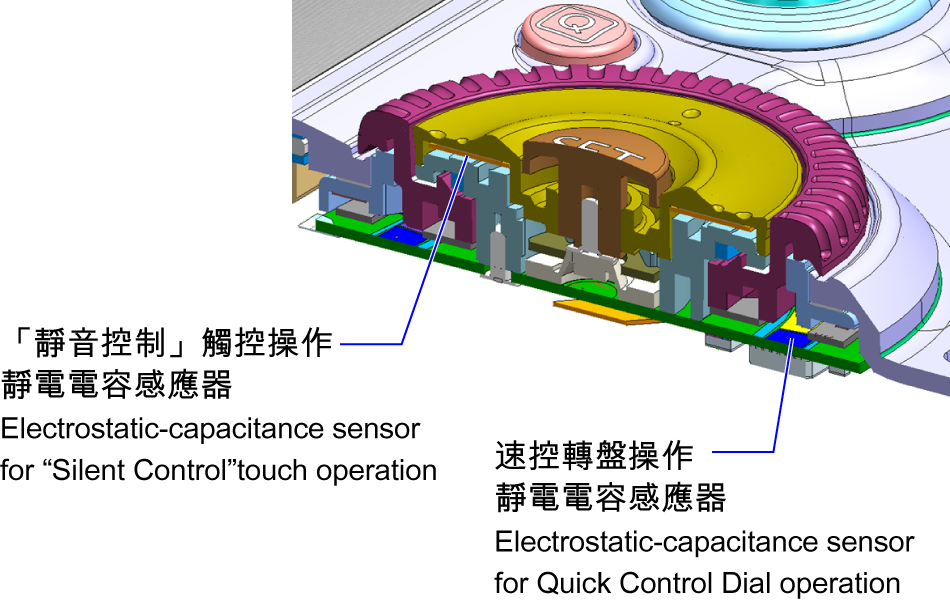 Highly Durable Shutter
The newly designed shutter units incorporated a total of 4 ball bearings and a short-distance gear train to improved energy transmission efficiency and durability, the shutter durability has been increased from 150,000 release cycles in EOS 7D to 200,000* release cycles. The shutter cocking motor's internal parts are also highly resistance to heat; its reliability is higher when shooting in hot environment.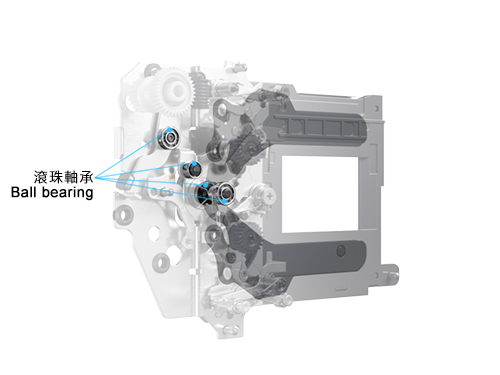 Dust and water resistance design
In EOS 7D, in addition to parts having sealing material, the external covers have highly precise seams fitting together. Also, the dial shafts are tightly sealed for a dust and water resistance construction. To attain a higher degree of dust and water resistance base on photographers feedback, the EOS 7D Mark II incorporates the following dust and water resistant constructions. The resulting degree of dust and water resistance is second only to EOS-1D X.

1. All areas that require dust and water resistance functionality are treated with sealing parts, such as external cover seams, camera controls, the battery compartment cover, memory card slot cover, camera strap mounts and flash housing etc.,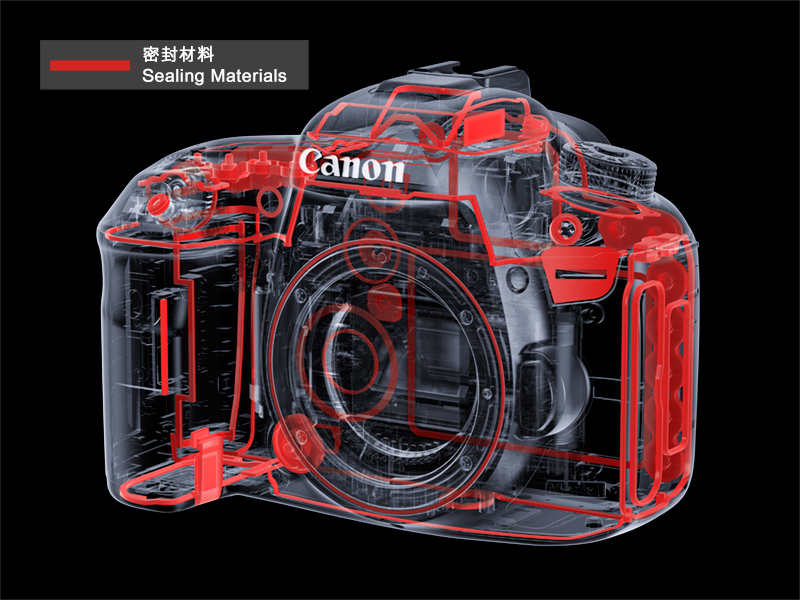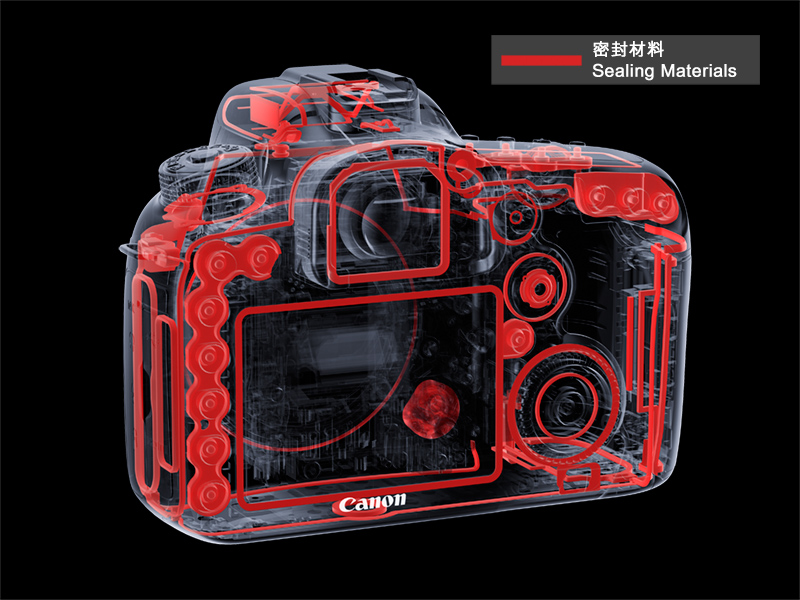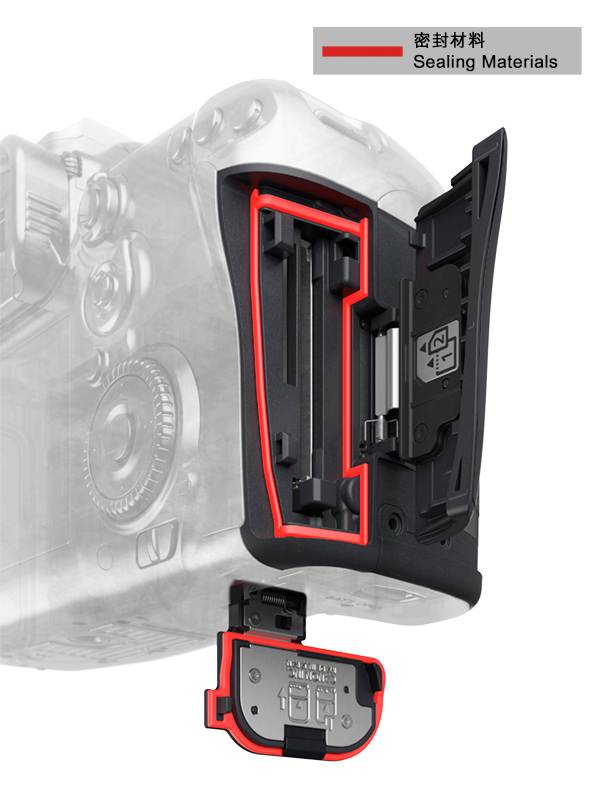 2. By integrating the external engineering plastic parts (the top GPS cover, side cover, bottom cover) and sealing material together with two-shot injection molding (usually they were attached by adhesive), all of the covers can be sealed with high precision.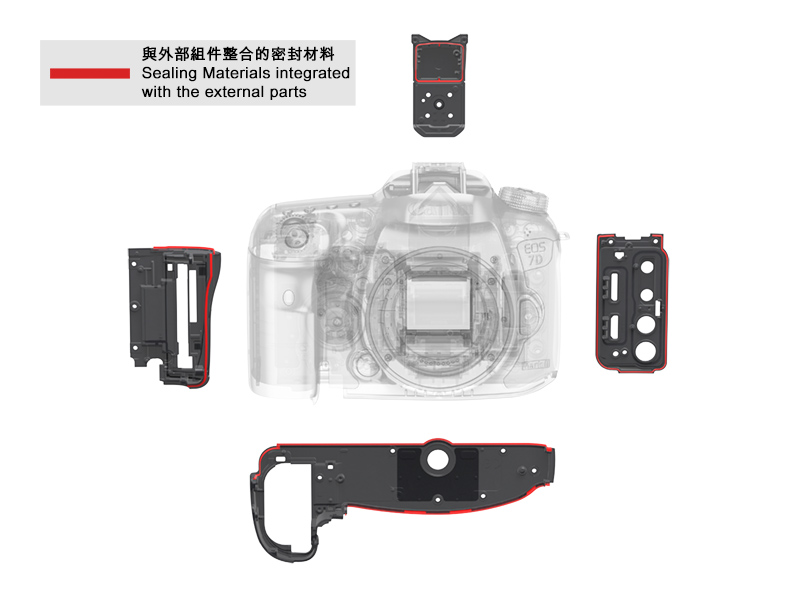 3. Dust and water resistance materials were add to the <Main Dial> to makes it difficult for water and dust to get inside the camera. O-rings are added to the shaft of <Shutter Button> and <Quick Control Dial>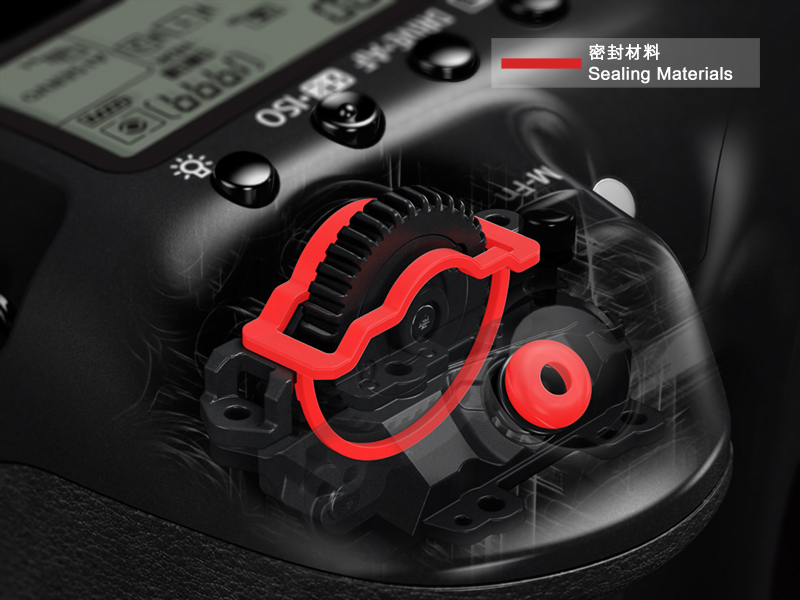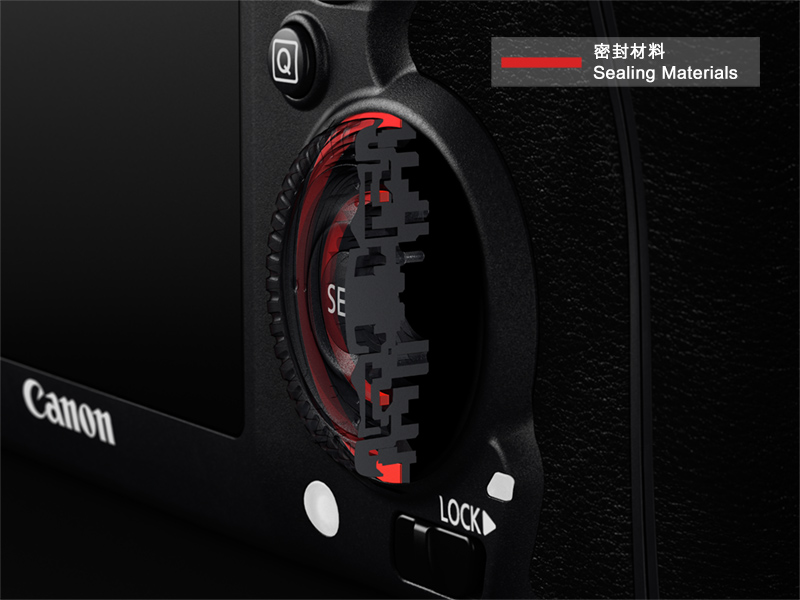 4. A dust and water resistance rubber ring is added to the lens mount section, a feature found only in EOS-1D Series in the past. When used with EF L-series Lens with dust and water resistance design, a better seal is obtained around the lens mount.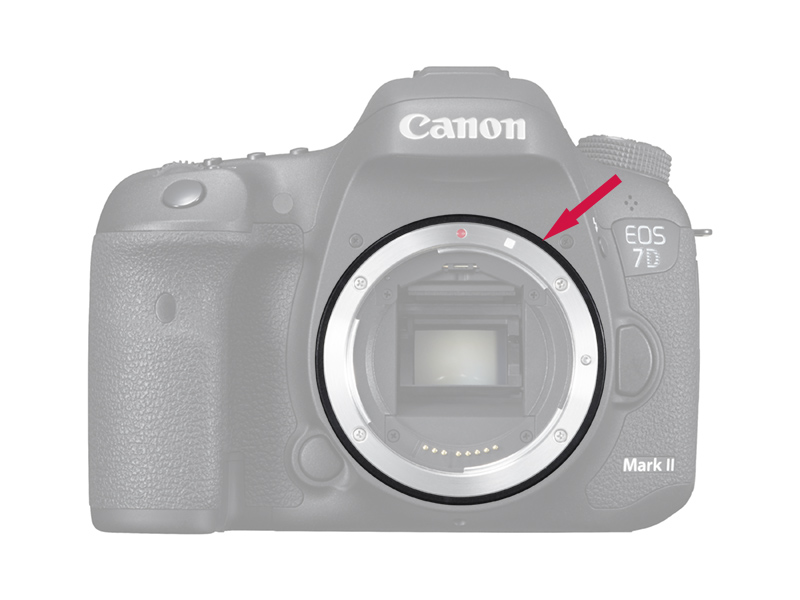 5. All controls and seams of Battery Grip BG-E16 feature the same level of dust and water resistance treatment as in EOS 7D Mark II