The evolution of optical viewfinder: the Intelligent Viewfinder II of EOS 7D Mark II
Tag: EOS 7D Mark II, Autofocus, 65-point AF
A Bright and Wide field of view: 100% frame coverage and 1.0x magnification

Optical viewfinder (OVF) of a single-lens reflex camera is essential for shooting moving objects. No matter what scene it is, OVF follows the subject in real time without any time lag, so that photographers will not miss any critical moment easily. This is what Electronic viewfinder (EVF) cannot overcome so far.

EOS 7D Mark II adopts a completely new OVF which provides 100% frame coverage, the viewfinder can display everything that will appear in the final image so that photographers can have a precise photo composition. 1.0x magnification is also supported so photographers will be more comfortable and accurate in determining the focus. The OVF is made by high quality glass pentaprism with high refractive index to ensure high brightness and reduce vignetting, ghosting and aberration. The new design also provides sufficient display space on the right side of the viewfinder.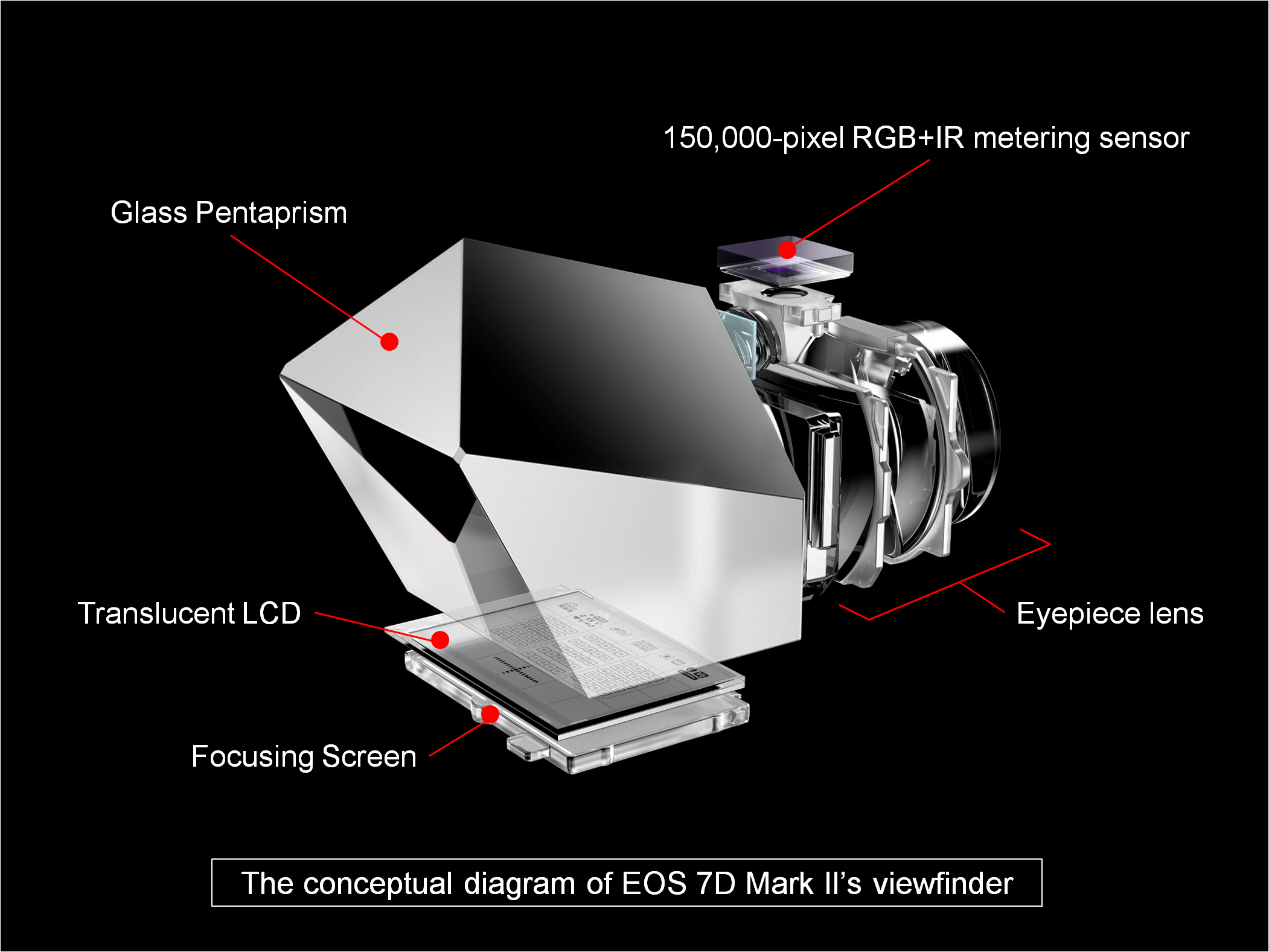 The optical viewfinder of EOS 7D Mark II is made by high quality glass pentaprism to ensure high brightness


More advanced 'Intelligent Viewfinder II'
Canon sees the importance of OVF shooting and keeps seizing technological improvement, especially the benefits of EVF. The 'Intelligent Viewfinder II' of EOS 7D Mark II is built-in with a translucent LCD device which can display on-demand AF Points, dual-axis electronic level, gridline display and various camera settings display such as shooting mode, white balance, drive mode, AF operation, metering mode, recording format and flicker detection. This gives users total flexibility and confidence in shooting and composition without leaving the viewfinder. EOS 7D Mark II's viewfinder also features a new 'Exposure Level Display' on the right side of the viewfinder as in the EOS-1D series, this allows users to quickly compare the difference between locked value and current metering value when using the Auto-Exposure Lock (AE LOCK) function.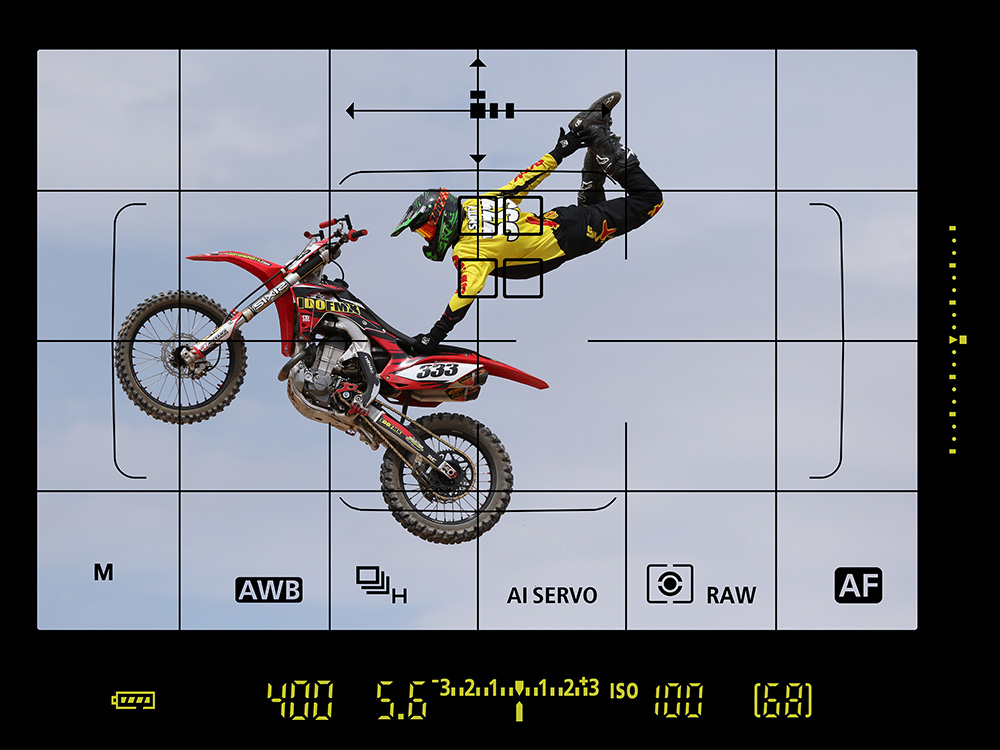 'Intelligent Viewfinder II' allows users to customize and check various shooting information display in viewfinder
Customize viewfinder information display *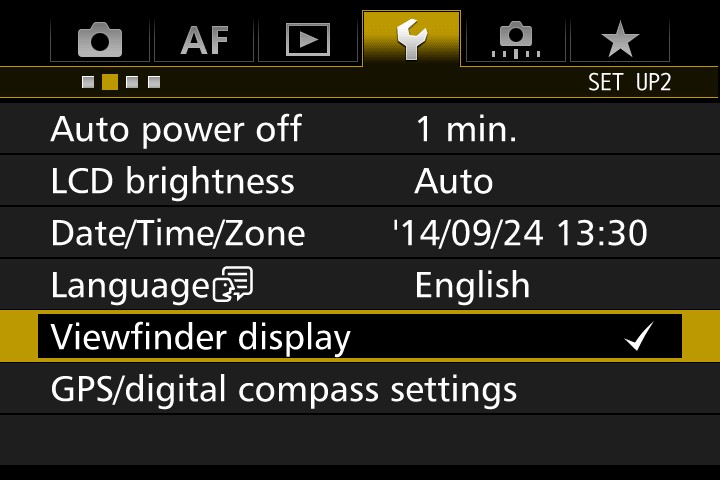 Users can customize their viewfinder display according to their own preferences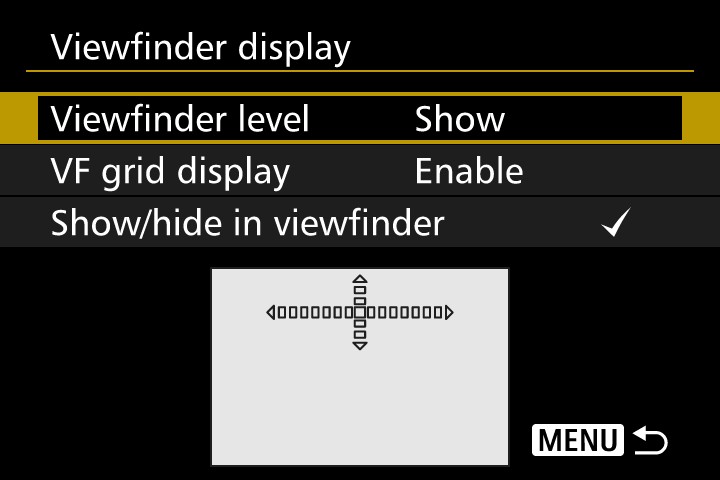 The electronic level can be displayed or hide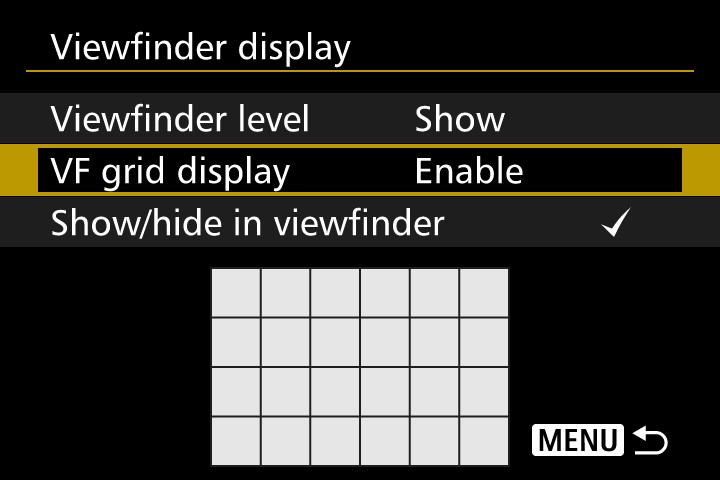 Various camera settings can be displayed or hide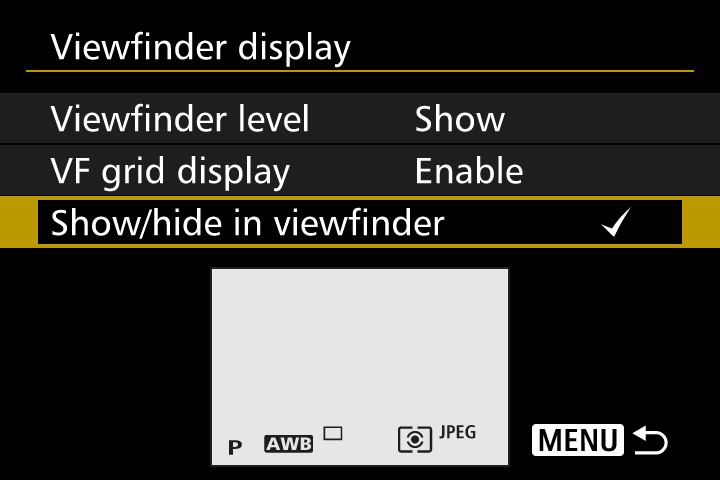 Various camera settings can be displayed or hide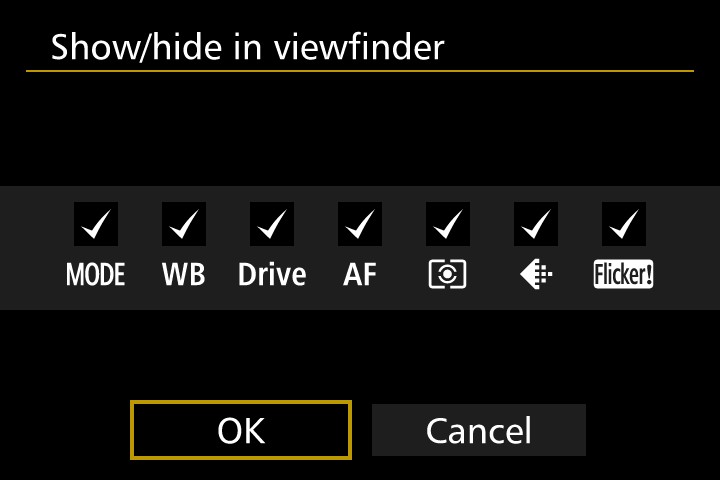 Selectable camera setting displays include: shooting mode, white balance, drive mode, AF operation, metering mode, recording format and flicker detection

*Only available in EOS 7D Mark II
---