EOS Movie Practical Walkthrough
Required Total 0 Lesson(s)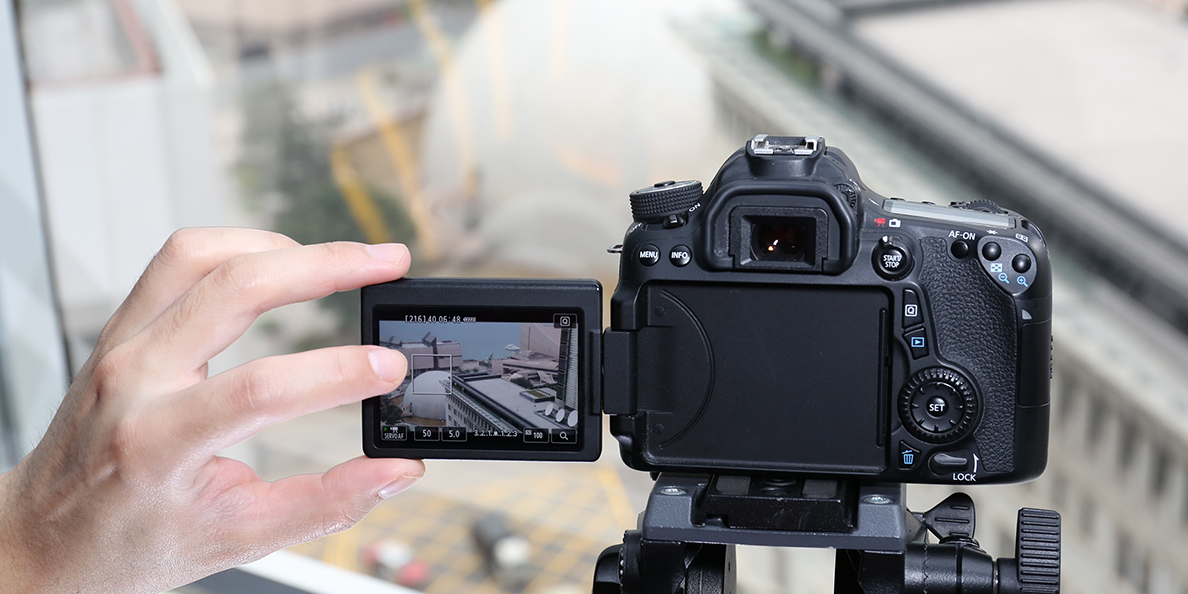 Acitivity fee
Privileged Member
and
Club Member
HK$ 300
Video technology inside the digital camera has been developed rapidly in recent years, many users started to enter into the video field. From travel to daily life, they are not only limited to take a picture now, taking videos also is a choice for everyone. In addition, Canon developed the "Dual Pixel CMOS AF" system which help users to focus on the subject and composition, and enjoy movie shooting.

Canon is pleased to organize this EOS Movie Practical Walkthrough. Conducted by Canon Professional representatives, the course will cover the theory and operation tips in details. Upon completion of the course, we hope you would be able to enjoy movie shooting.


This workshop is offered in Cantonese only.
Activity Content
EOS Movie Practical Walkthrough


Class Requirement:
You have to own an EOS Digital Interchangeable Lens Camera which has EOS Movie shooting function.
You are required to bring your own camera and memory card when attending the class. No camera would be provided in class.
Content:
- Introduction of EOS Movie
- Basic settings of the exposure and white balance
- Fundamentals of the camera shots and the use of different lenses
- Basic skills of focus and utilization of "Dual Pixel CMOS AF"
- Techniques of using a tripod
| | |
| --- | --- |
| Time: | Please refer to enrollment details (Duration: 3 hours) |
| Venue: | Canon Image2 Showroom (20/F, iSQUARE, 63 Nathan Road, Tsim Sha Tsui, Kowloon) |
| Quota: | 20 |
| Language: | Cantonese |
| Fee: | HK$300 |
Equipment to bring with:
- EOS Digital Interchangeable Lens Camera which has EOS Movie shooting function
- Memory card, battery
Terms and Conditions:
| | |
| --- | --- |
| - | Quota will be offered at first-come-first-serve basis. Each member can only enroll the same activity once. |
| - | No refund will be made after payment. |
| - | Participant will receive a confirmation email after completing the payment. Participant should bring this email along in the event day. |
| - | Canon HongKong Co., Ltd reserves the right to make final decisions in case of any disputes. |
Bad Weather Arrangement:
| | |
| --- | --- |
| - | If typhoon signal no. 3 or above is hoisted or black rainstorm signal is in force 2 hours before the gathering time, the activity will be cancelled and postponed to another day. |
| - | If typhoon signal no. 3 or above is hoisted or black rainstorm signal is in force during the activity, the activity will be terminated immediately while the activity fee will not be refunded. |
| - | If all the signals were cancelled 2 hours before the gathering time, the activity will be conducted according to schedule. |
Special Requirement - Only Customers who buy the following product(s) take this course:

- EOS 100D Body
- EOS 100D Lens Kit
- EOS 1200D Lens Kit
- EOS 550D Body
- EOS 550D Lens Kit
- EOS 5D Mark II Body
- EOS 5D Mark II Lens Kit (with EF 24-105mm f/4L IS USM Lens)
- EOS 5D Mark III Body
- EOS 5D Mark III Lens Kit
- EOS 5D Mark IV Body
- EOS 5D Mark IV Lens Kit
- EOS 5DS BODY
- EOS 5DS R BODY
- EOS 600D Body
- EOS 600D Lens Kit
- EOS 60D Body
- EOS 60D Kit / S18-135 IS
- EOS 60D Lens Kit
- EOS 650D Body
- EOS 650D Lens Kit
- EOS 6D Body
- EOS 6D Lens Kit
- EOS 6D Mark II Body
- EOS 6D Mark II Lens Kit
- EOS 700D Body
- EOS 700D Lens Kit
- EOS 70D Body
- EOS 70D Lens Kit
- EOS 750D Body
- EOS 750D Lens Kit
- EOS 760D Body
- EOS 760D Lens Kit
- EOS 77D Body
- EOS 77D Lens Kit
- EOS 7D Body
- EOS 7D Lens Kit
- EOS 7D Mark II Body
- EOS 7D Mark II Lens Kit
- EOS 800D Lens Kit
- EOS 80D BODY
- EOS 80D Lens Kit
- EOS-1D X Body
- EOS-1D X Mark II BODY