Easy Tools for Dreamy Bokeh!
Many people like to use shallow depth of field to create beautiful bokeh for their photos. If you want something fancier, you can change the shape of bokeh to add a touch of creativity to your photos with a few easy tools!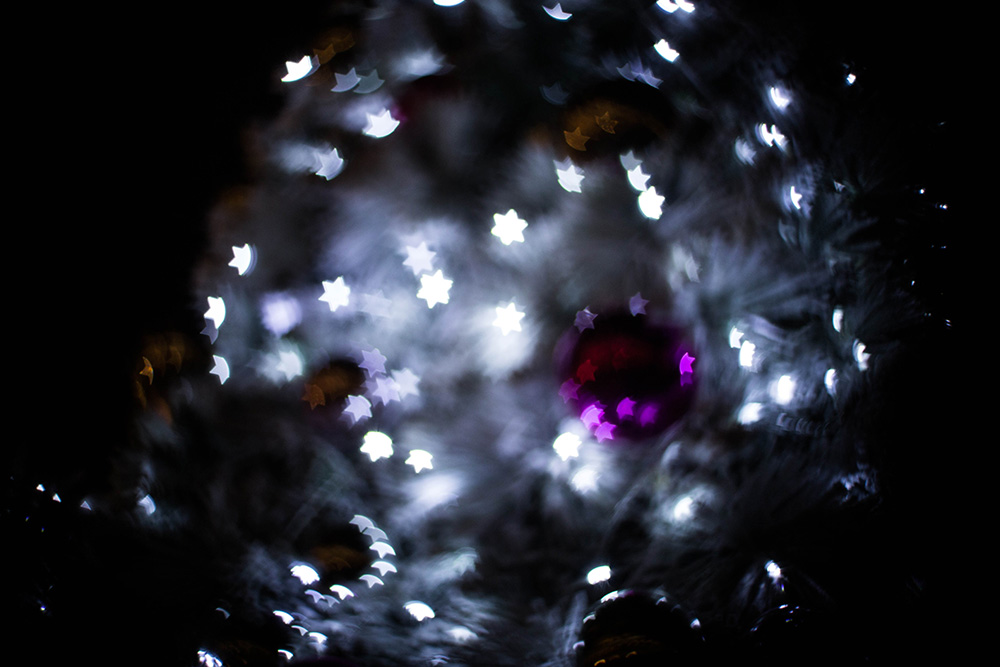 How to do that?
The effect of the above photo didn't come from post-editing. In fact, all we need are some simple tools and creativity!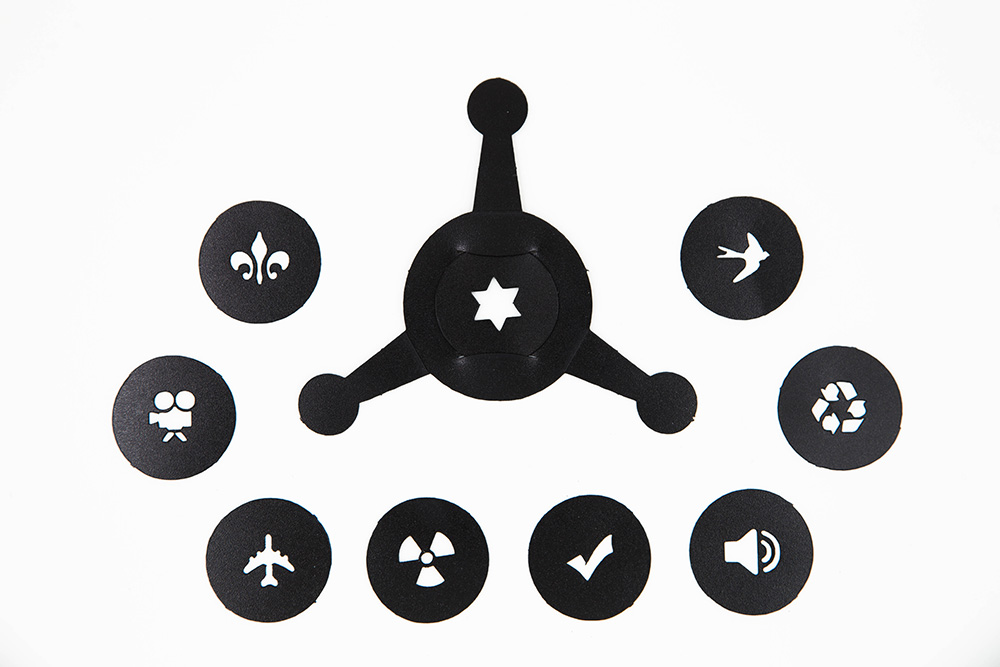 There are actually "bokeh kits" (like the one shown in the above photo) readily available in the market for purchase. The kit includes basically a lens mount for attaching to the lens and a set of plastic film with different cut-out patterns. It is very simple to apply. Just insert the plastic film with your favorite pattern to the mount, attach the mount to the lens and you are ready to shoot. (You can also DIY the film to save money)

When shooting, a large aperture (like f/1.4 and f/2.0) and a smaller lens diameter are preferred. Also place the mount as close as possible to the lens surface to avoid vignetting. The film's pattern will determine the bokeh shape, while the light source will affect the color of bokeh. After shooting, we can touch up the color in post-editing to make it more exaggerated for more fascinating result.
Things to note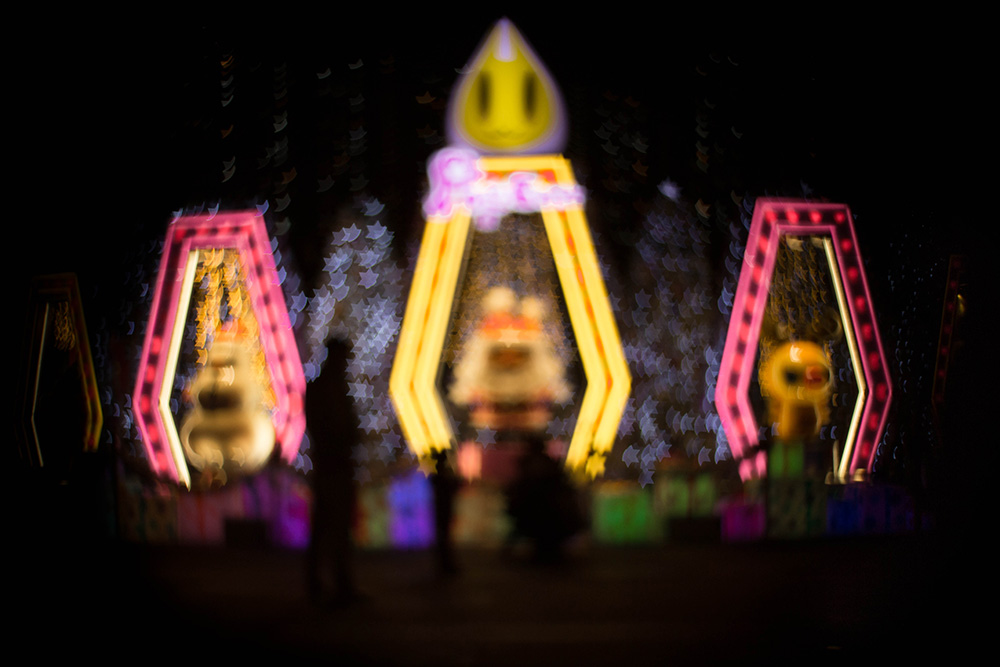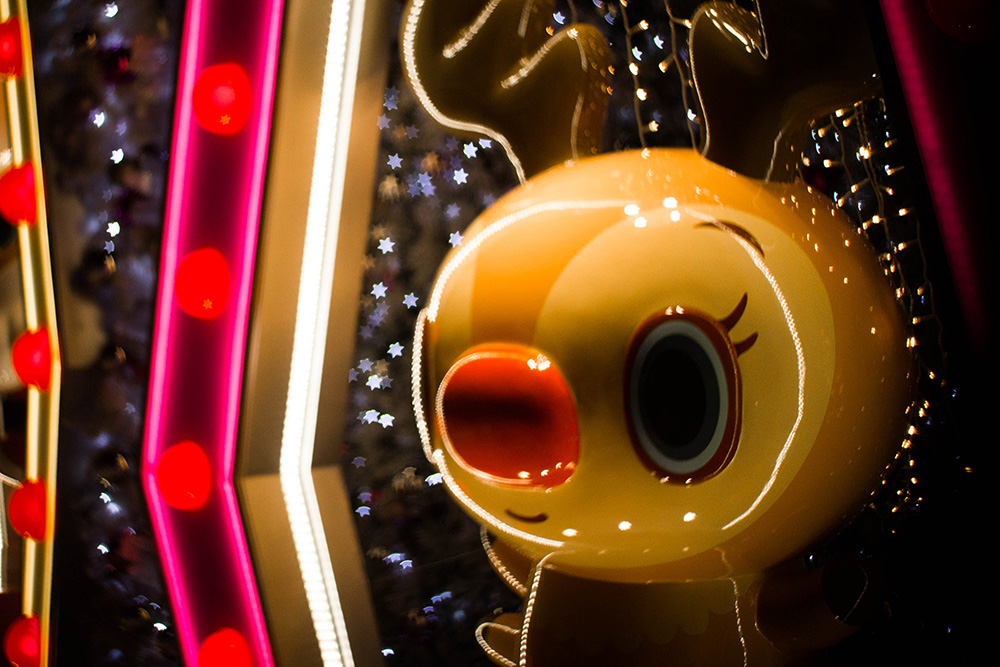 1. The ratio of focal length to aperture
Use the largest aperture as possible, or lens with longer focal length in order to achieve more apparent bokeh effect. In general, a ratio of around 26 (focal length to aperture) is preferred.
2. Light source
Light sources such as neon lights, Christmas lights and fireworks can result in rich and diverse bokeh colors for more dreamy effect. Other softer light sources can compliment the photos with a touch of imaginary or airy effect. Changing the shape of bokeh can help create special and interesting photos, while the proper use of lighting can add messages to your images. Try these esay bokeh tricks to create fascinating photos that you will like. These can also be thoughtful gifts that help send your message to your loved ones!