New Shooting Spot in Central – Hong Kong Observation Wheel
The Hong Kong Observation Wheel located on Central Waterfront Promenade has just opened in late 2014. Apart from being a new tourist attraction, it also creates a new buzz among photo lovers. We had just paid a visit to this big wheel. Check out this article for some of the shooting tips you may find useful.
Location
If we shoot from the bottom of the 60-metre-high observation wheel, photos will be all taken at an elevation angle with little variation on composition. Therefore, a handful of shooting locations will be introduced in this article so that you can create photos from different angles. Most importantly, these locations are all easily accessible. You can visit all locations one by one with a simple route planning beforehand.
Footbridge to Jardine House
Take Exit A from Hong Kong Station and you will see a footbridge connecting to Jardine House. This is the major route to visit the observation wheel. From here we can take photos of the wheel from a horizontal level. We can also capture light trails when shooting at night when traffic is busy. A highly recommended shooting location not to be missed.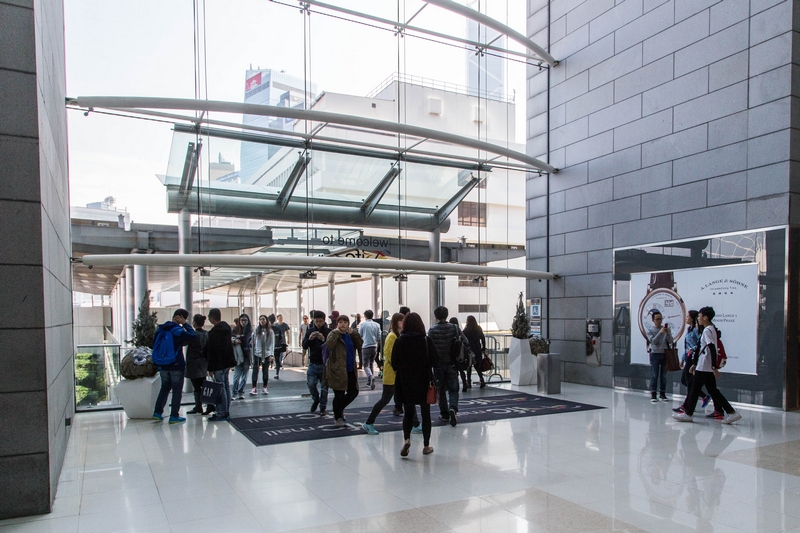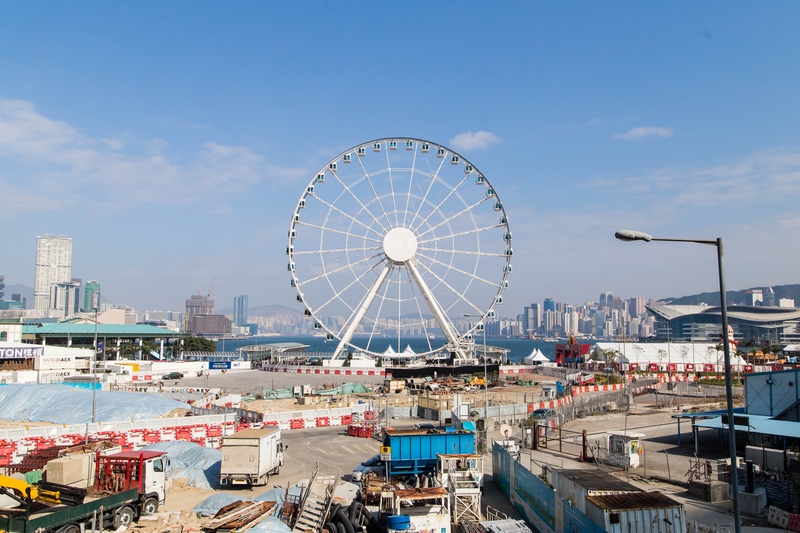 Observation Wheel
The observation wheel is located next to Central Pier No. 9. From here we can shoot from the closest range but are limited to low angles.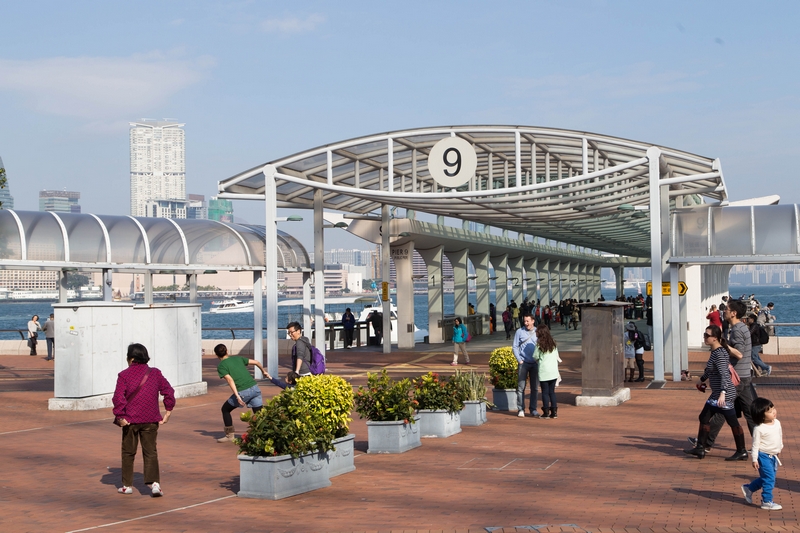 We can enrich the composition by including the surrounding buildings or travelers in addition to the observation wheel. For more spectacular result and stronger visual impact, we can shoot with an ultra wide-angle lens (with 24mm focal length or below) or fish-eye lens from underneath the wheel.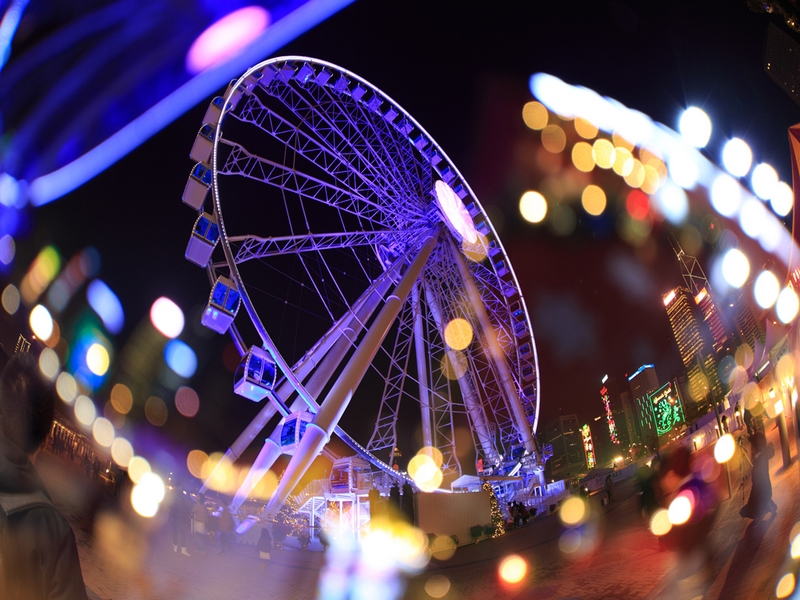 Tamar Park
From the observation wheel, take a walk along the waterfront towards HKCEC and you will reach Tamar Park. Look back to Central Pier from here, we can take photos of the wheel without any skyscraper backdrop.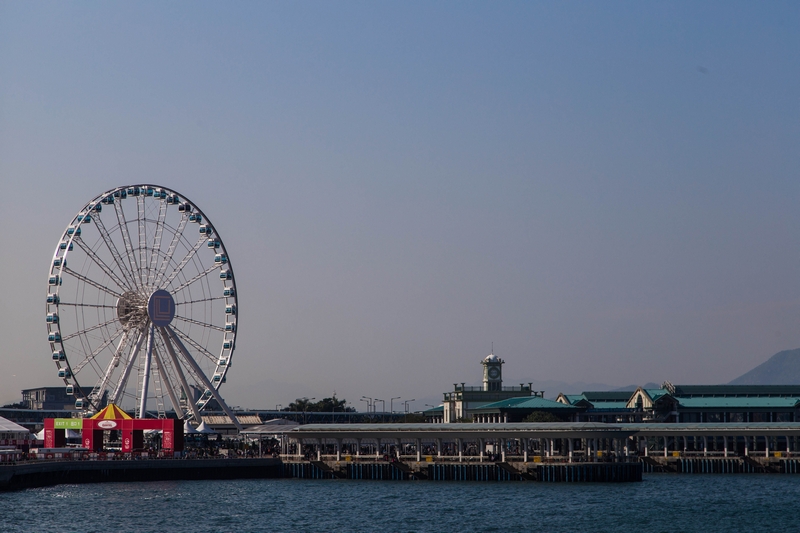 Tsim Sha Tsui Pier
After the shooting at Central Pier is done, we can take ferry to Tsim Sha Tsui to take photos of Victoria Harbour skyline embellished with the observation wheel.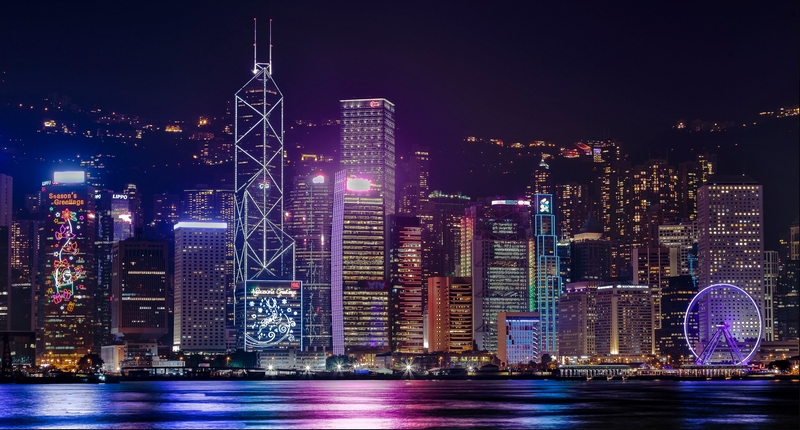 Time
The observation wheel opens from 11am to 11pm. Capturing photos at day and night will result in different moods and appearances. So the time you go will make a big difference too.
Daytime
Since the observation wheel is without much decoration and there is no light effect from the surrounding environment during daytime, the photos we take during the day may look a bit monotonous. If you have time, we suggest to go shooting at dawn or dusk when we can use the beautiful sky as background to outstand the silhouette of the wheel.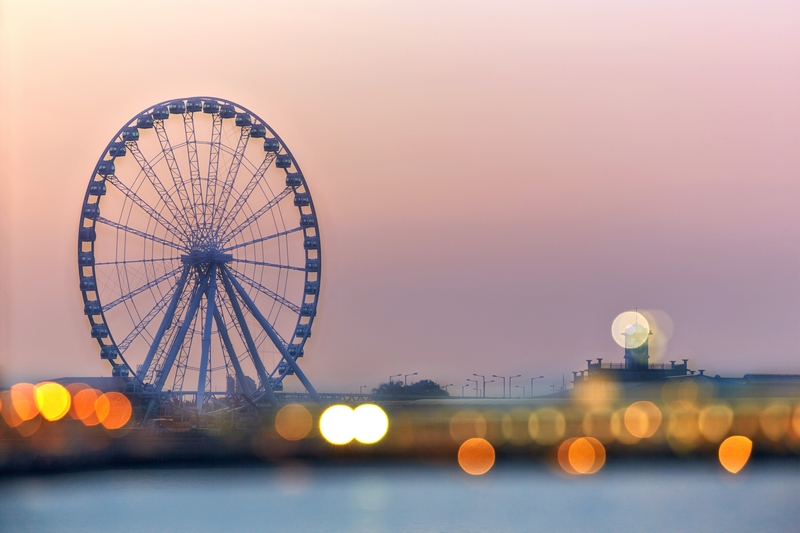 For lens choice, apart from wide-angle lens, telephoto zoom lens such as 70-200mm is also useful. With a telephoto lens, we can shoot from a farther location to create photos with compressed background and focus on the observation wheel which appears bigger in size. We can also shoot with 200mm tele-end to create telephoto close-up shot that shows fabulous details of part of the wheel.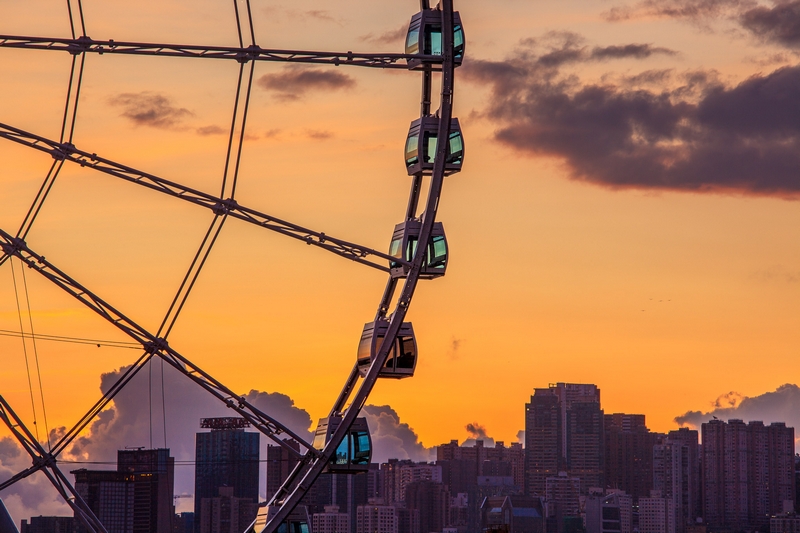 Nighttime
The observation wheel and surrounding buildings will start to light up at around 6pm in the night, creating an atmospheric scene. We can try capturing light trails using a slow shutter, so do not forget to bring your tripod.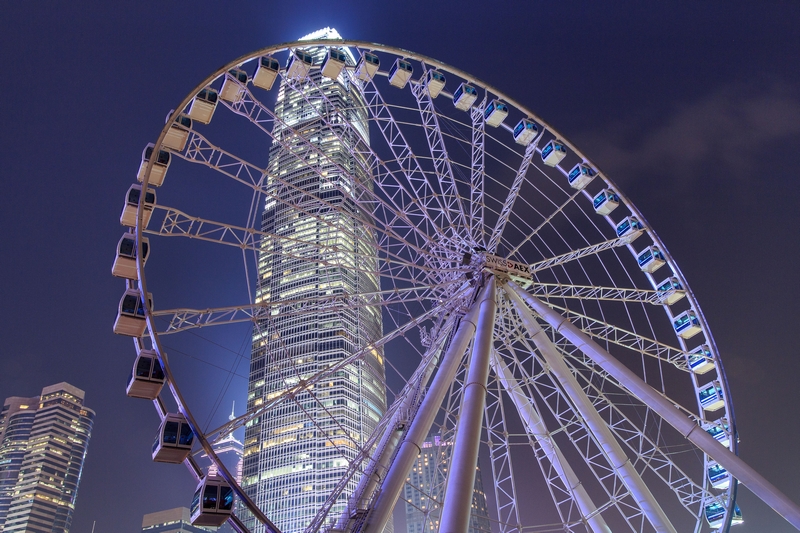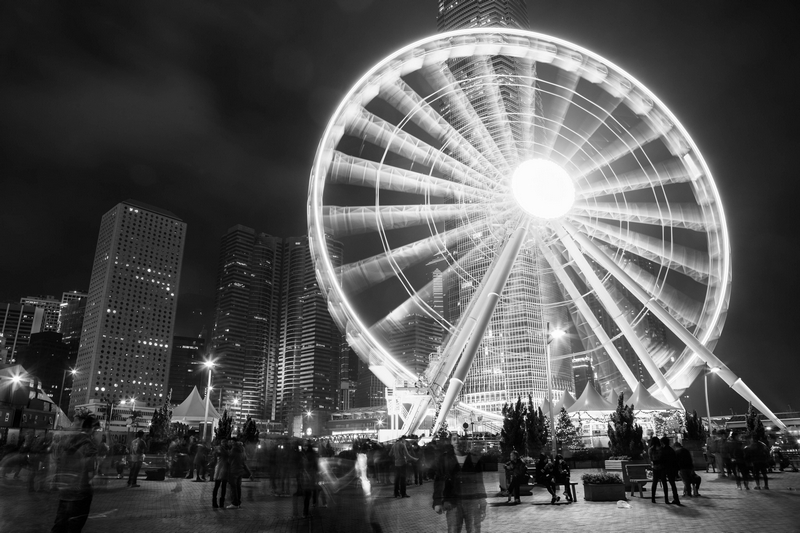 Things to Note
Taking photos of observation wheel involves different kinds of shooting technique, such as night photography, slow speed shutter and architectural photography. Below are some of the tips you may want to know:
Shutter Speed
Very often we will use a slow shutter to capture the turning of the wheel. We suggest to use a moderate shutter speed not too fast nor too slow. A shutter speed too fast (such as 1/60s or faster) will not be able to capture the light trails, while a shutter speed too slow (such as 20s or slower) will turn the wheel into a piece of blurry, luminous object. The ideal shutter speed is around 5-10s, where we can capture the light trails while retaining a clear structure.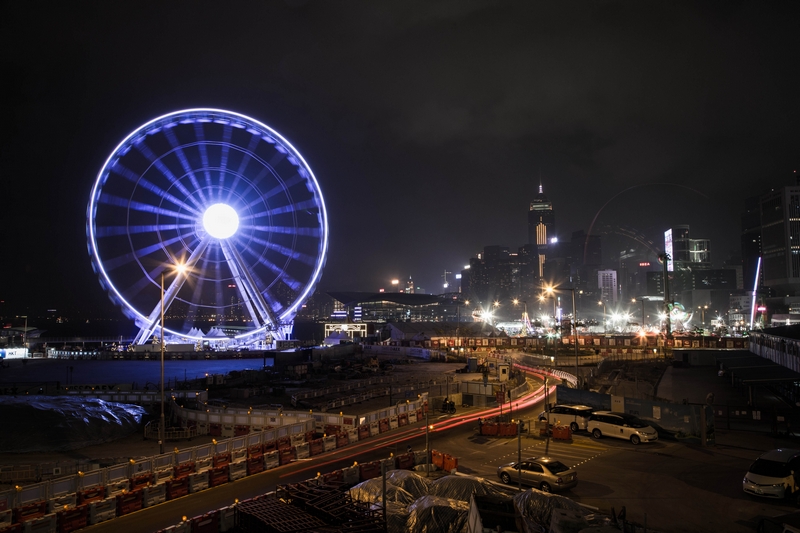 Exposure
At night, apart from the observation wheel, the surrounding buildings will start to light up gradually. When doing long exposure shots, there is a high chance that some areas in the photo will become over-exposed, resulting in unpleasant light spots. When framing the shot, we should therefore avoid areas which will be easily over-exposed, such as neon billboard or street lamps.