A Nostalgic Photo Trip of Tong Lau in Sheung Wan

Tong Lau is the major type of residential building for people of old Hong Kong. These 2- to 3-storey tall buildings encompassing Chinese and Western architectural features are one of the distinctive architecture in Hong Kong.

Sadly and inevitably, following the city's development, Tong Laus were demolished to give way to taller buildings. Today, around 10 Tong Laus located in Wa In Fong and Wing Lee Street in Sheung Wan become one of the few spots to learn about the history and culture of Tong Lau, as well as a good photographic subject for photo lovers.

Wa In Fong and Wing Lee Street are located near PMQ in Sheung Wan. Take Exit A2 from Sheung Wan Station, walk along Hillier Street and Mercer Street, cross Queen's Road Central and walk up the stairs next to Hollywood Terrace. Walk along Shing Wong Street and you will see PMQ. Wa In Fong is right across Staunton Street.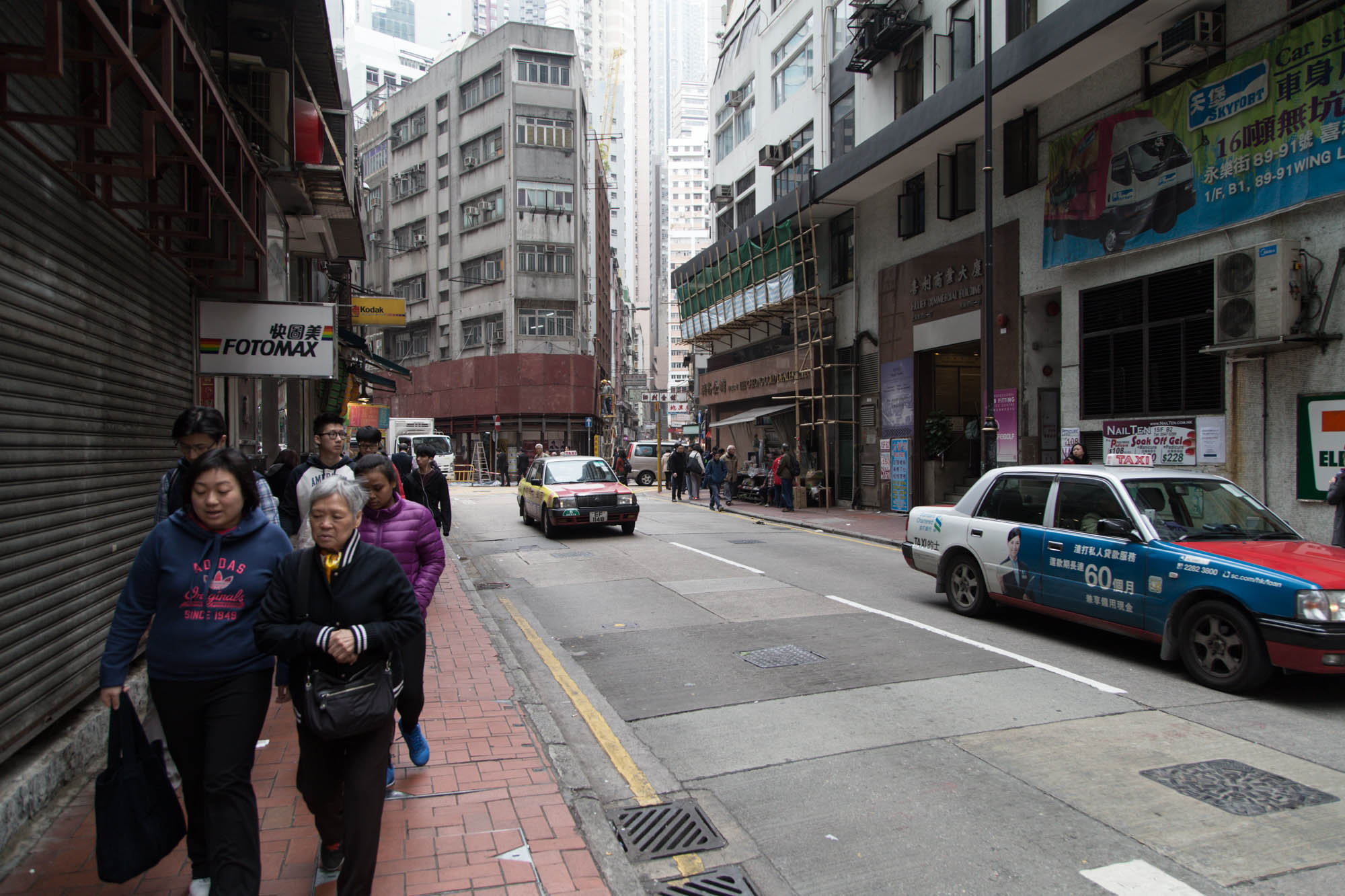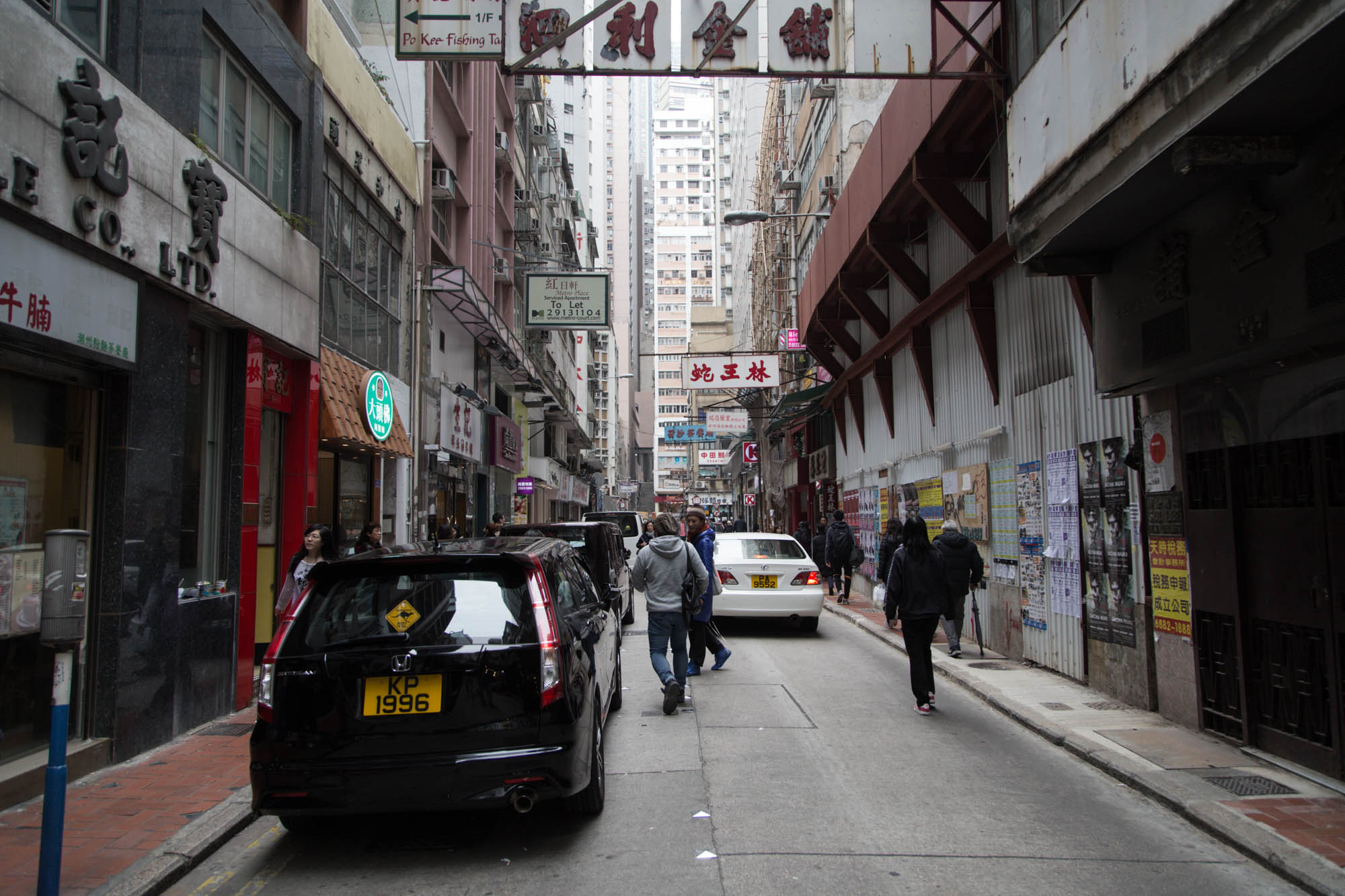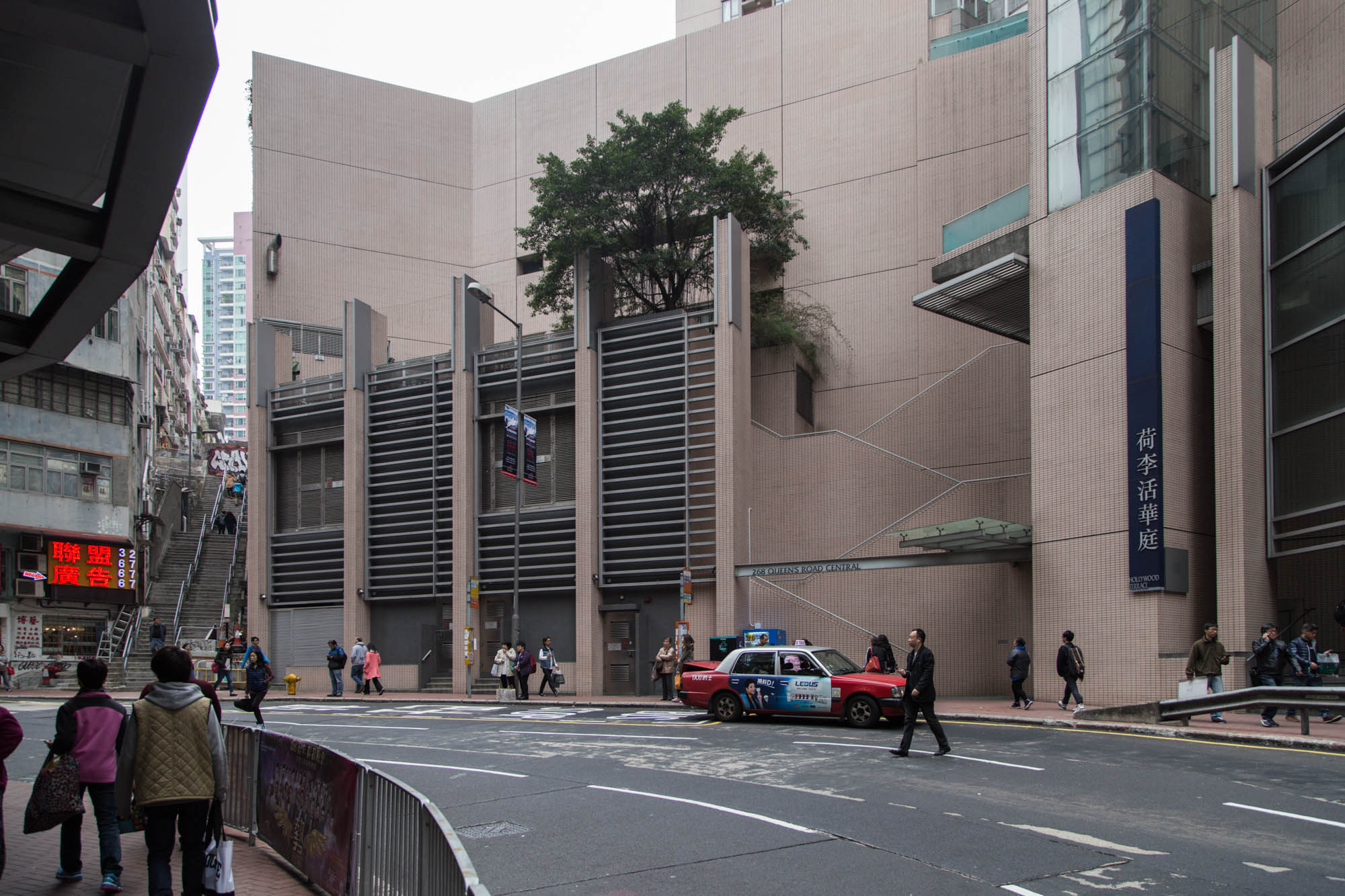 The Tong Laus in Wa In Fong are old and shabby and already abandoned for a long time. Take a stroll around the fa?ade, we can see some interesting architectural features and designs of Tong Lau such as balcony, long stairs and letterbox.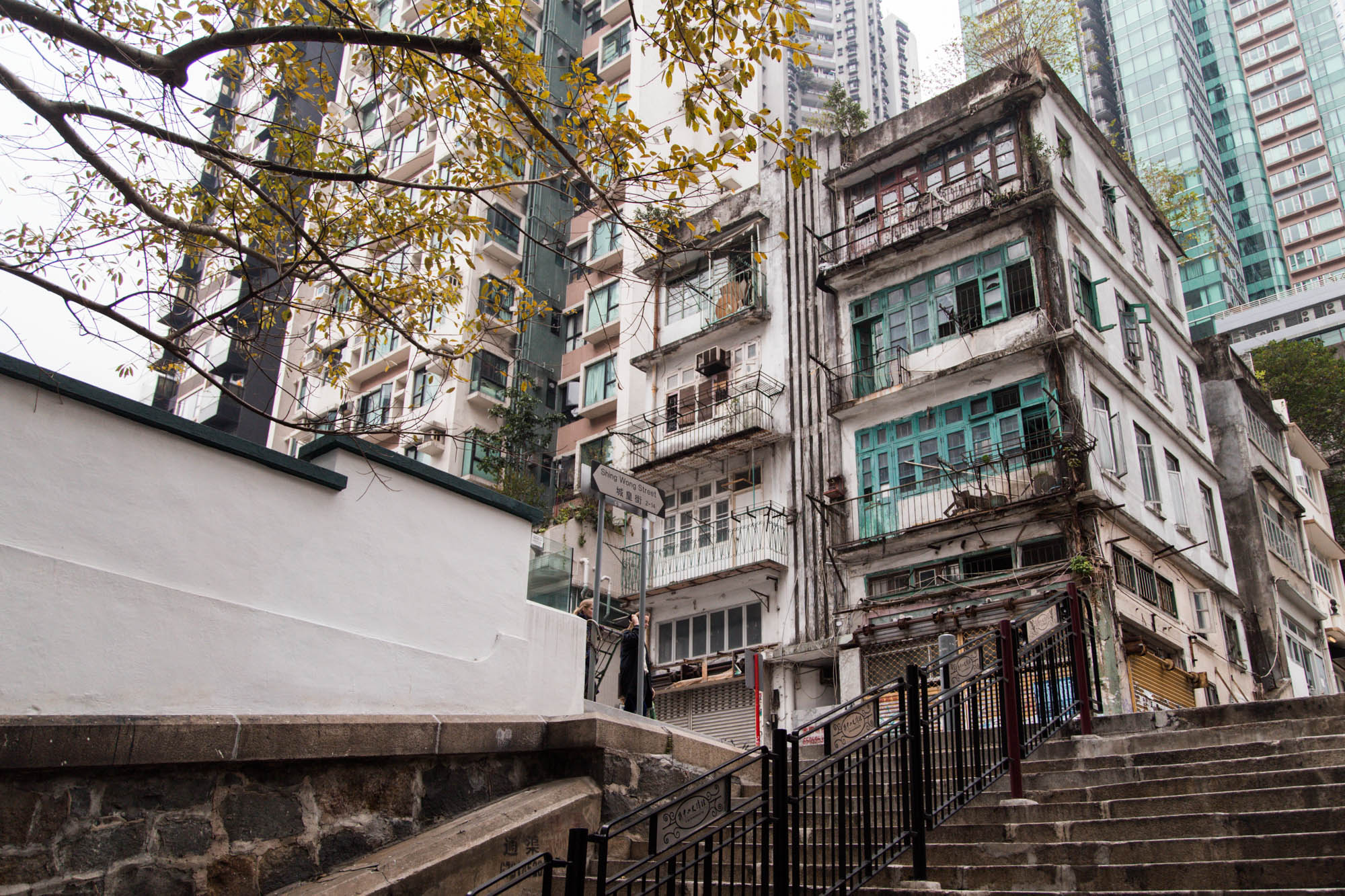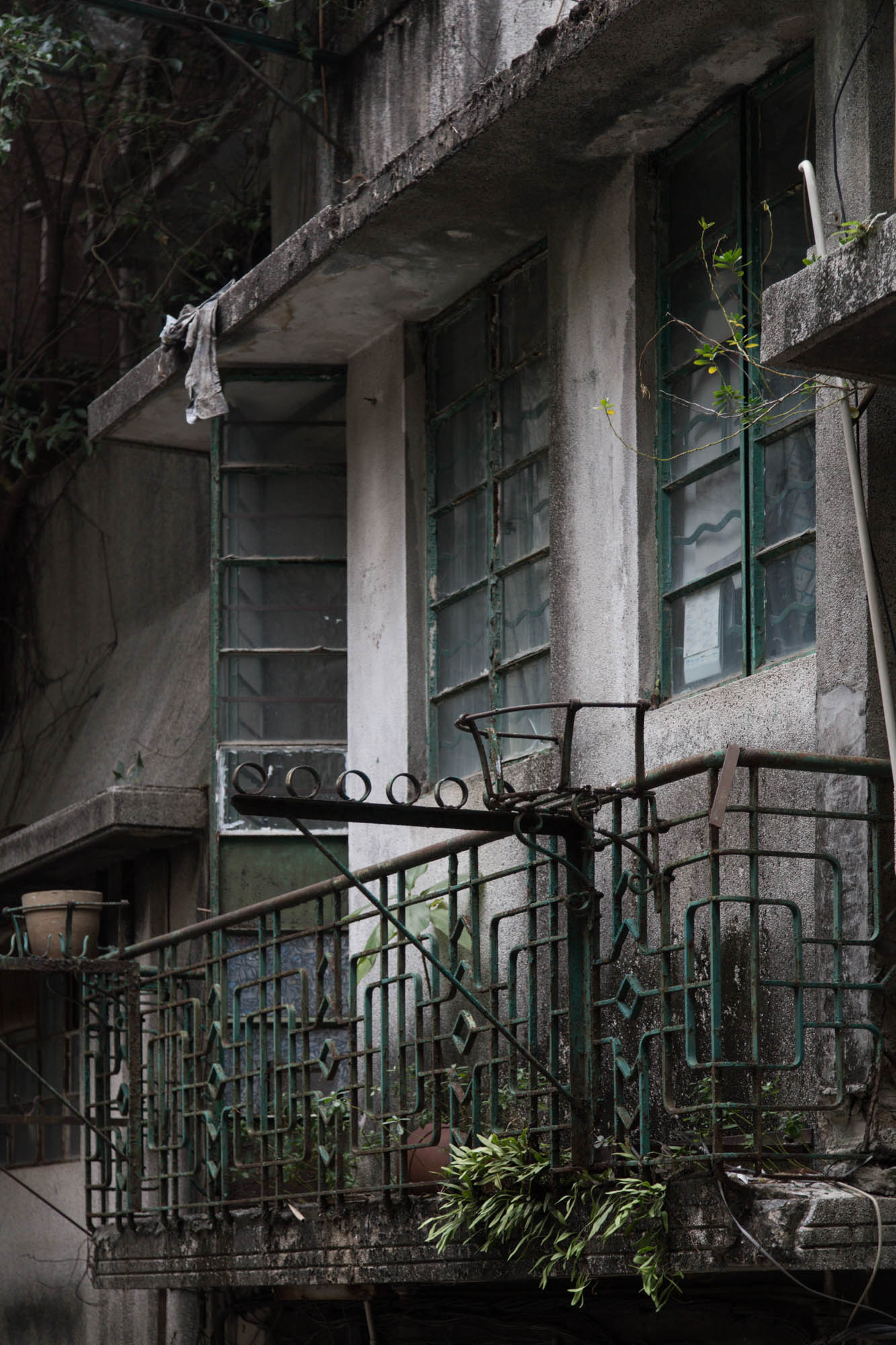 Just one street across Ladder Street, Wing Lee Street was the filming location for the home of the leading actors in the film Echoes of the Rainbow. It was said that Wing Lee Street has become familiar among Hong Kong people and led to increased awareness on heritage conservation after the screening of film. Today, some Tong Laus in Wing Lee Street have been renovated, while the rest are kept untouched and become the precious heritage architecture that records the history of Hong Kong.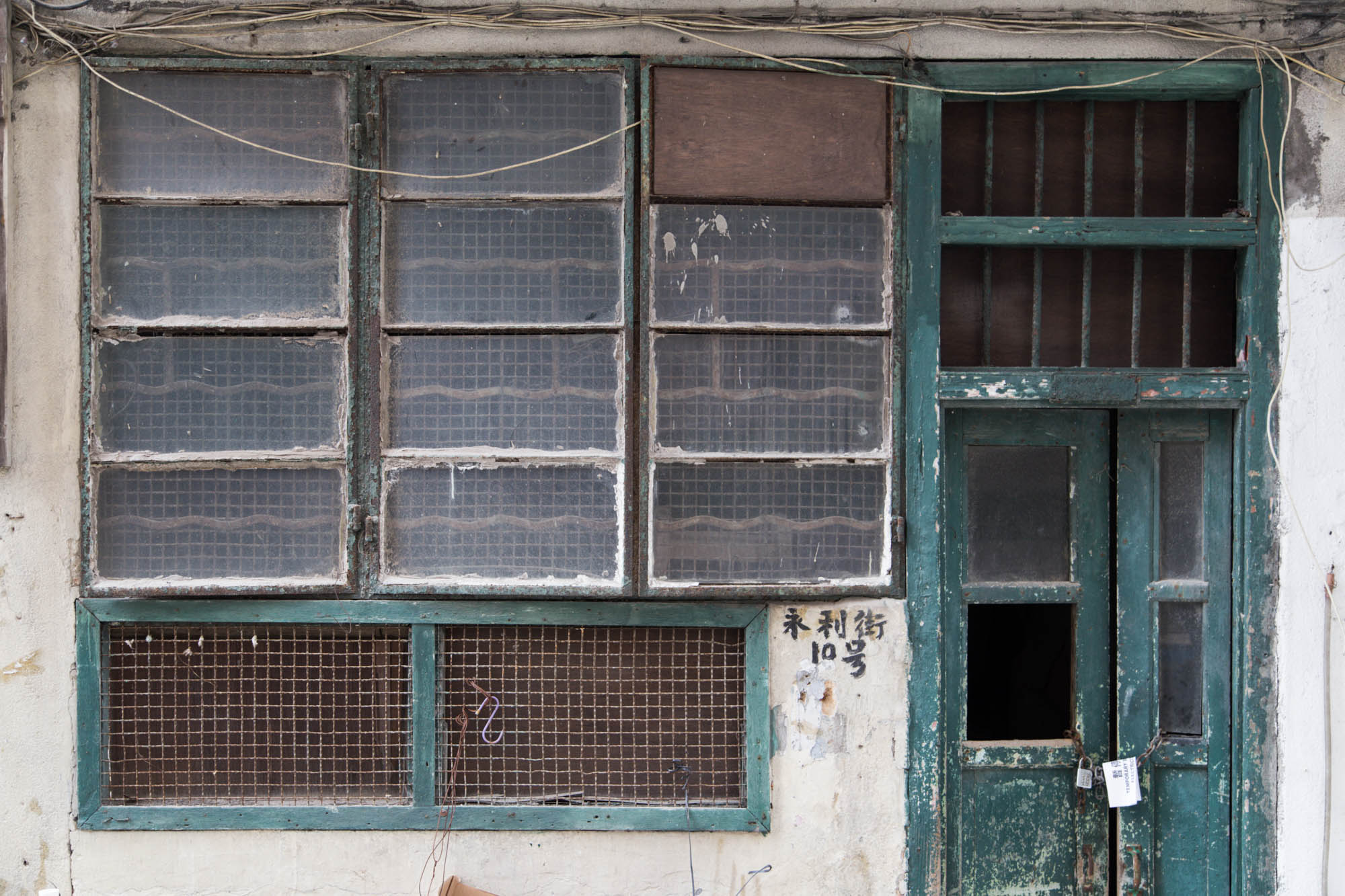 The Tong Laus here are mostly 3-storey tall and built without elevator. We need to walk up the narrow and long stairs to the residential floors, each comprising 2 apartments mainly. Those apartments without renovation are mostly vacant with only old furniture and construction waste left in sight.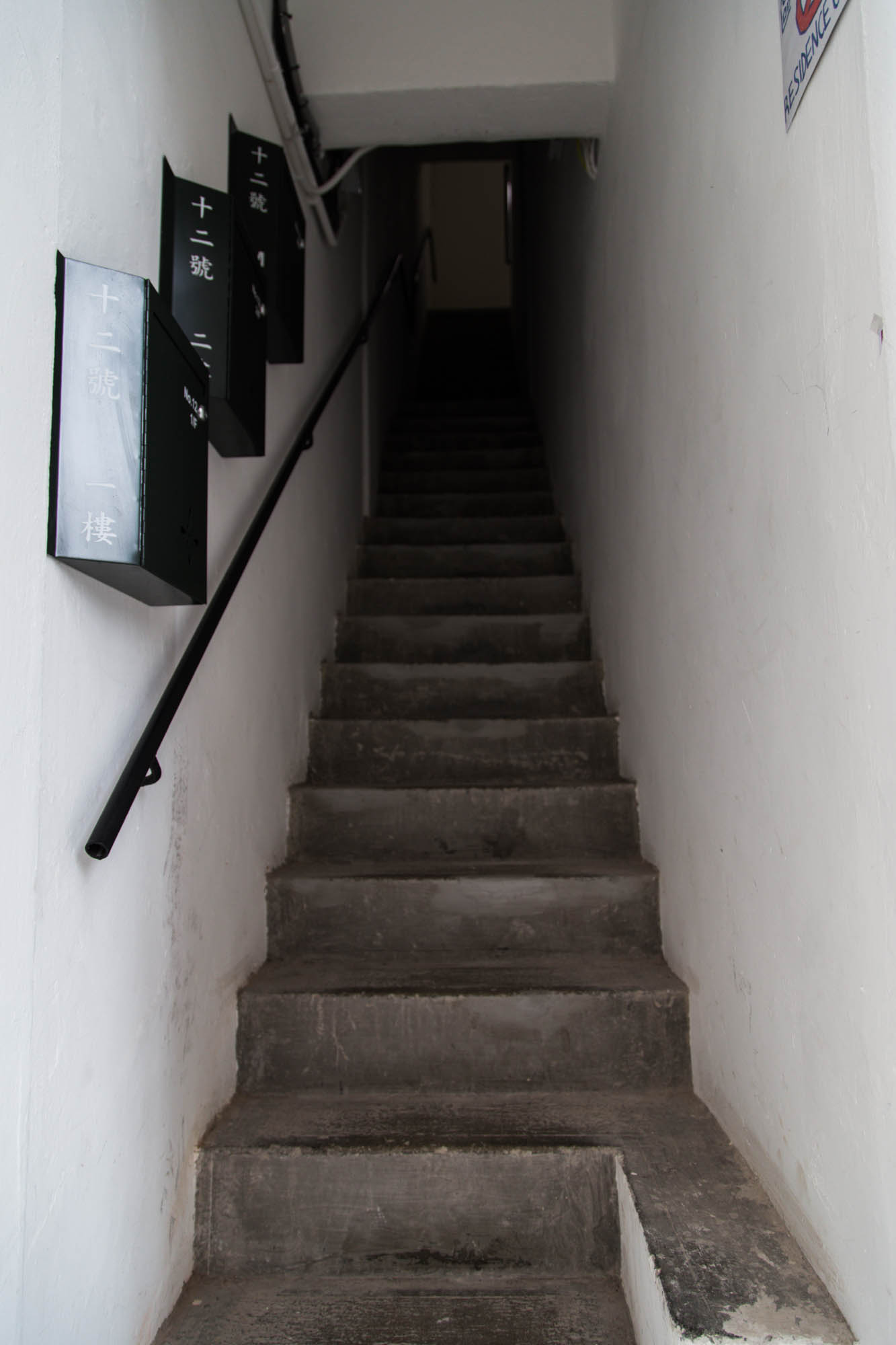 Many of these Tong Laus feature a rooftop terrace. However, as Tong Laus are only a few storeys tall, with all the new and high-rise residential apartments built in the surrounding area, we can barely enjoy a view now even on the rooftop. Those scenes of residents chilling out, hanging their clothes and playing on the rooftop can only be remembered in movies.

Since Wing Lee Street is an enclosed street, only the people living here came in the past. The residents here formed their own community. Apart from their houses, the vacant ground outside the buildings became their social space to gather, have dinner, mingle, play or enjoy a leisure day.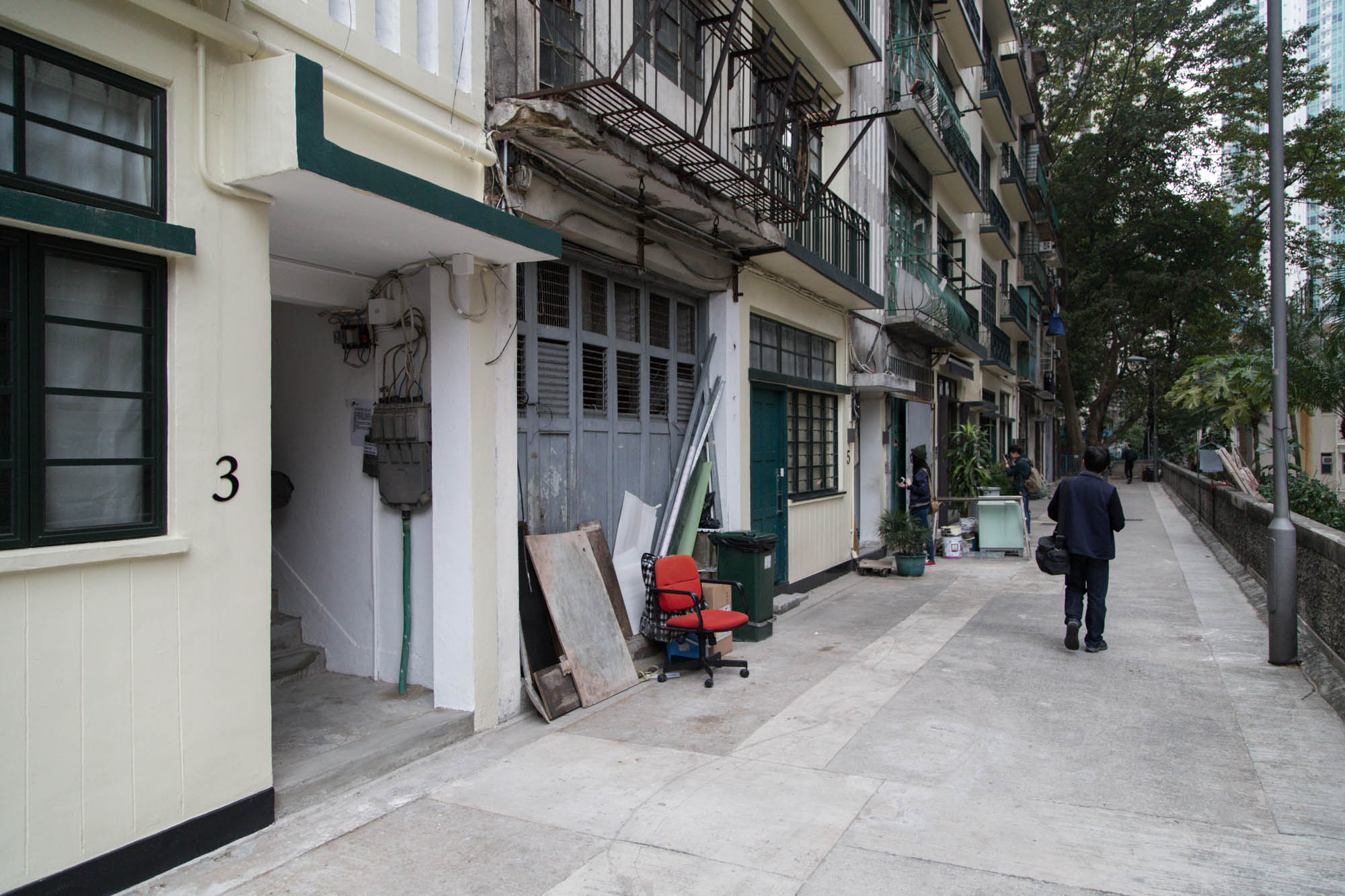 Gone are the happy neighborhood scenes of the old days and only the abandoned buildings are left behind. Let's seize the chance to visit and soak in the nostalgic memories of old Hong Kong.