Capturing City Night View from the Peak
To enjoy and take pictures of Hong Kong's famed night view, apart from both sides of Victoria Harbour, Lugard Road on the Peak offering a wonderful birds-eye view overlooking the city night scene is also a good shooting location for photo lovers.Lugard Road is a hiking trail next to The Peak Tower, connecting Harlech Road and wraps around the Peak to form a circuit. At Lugard Road, we can enjoy spectacular panoramic vista over Victoria Harbour.

The Peak is a popular tourist spot, so access to Lugard Road is easy. You can take bus 15 from Exchange Square bus terminus and get off at the final stop – The Peak Tower. Lugard Road is right next to The Peak Tower.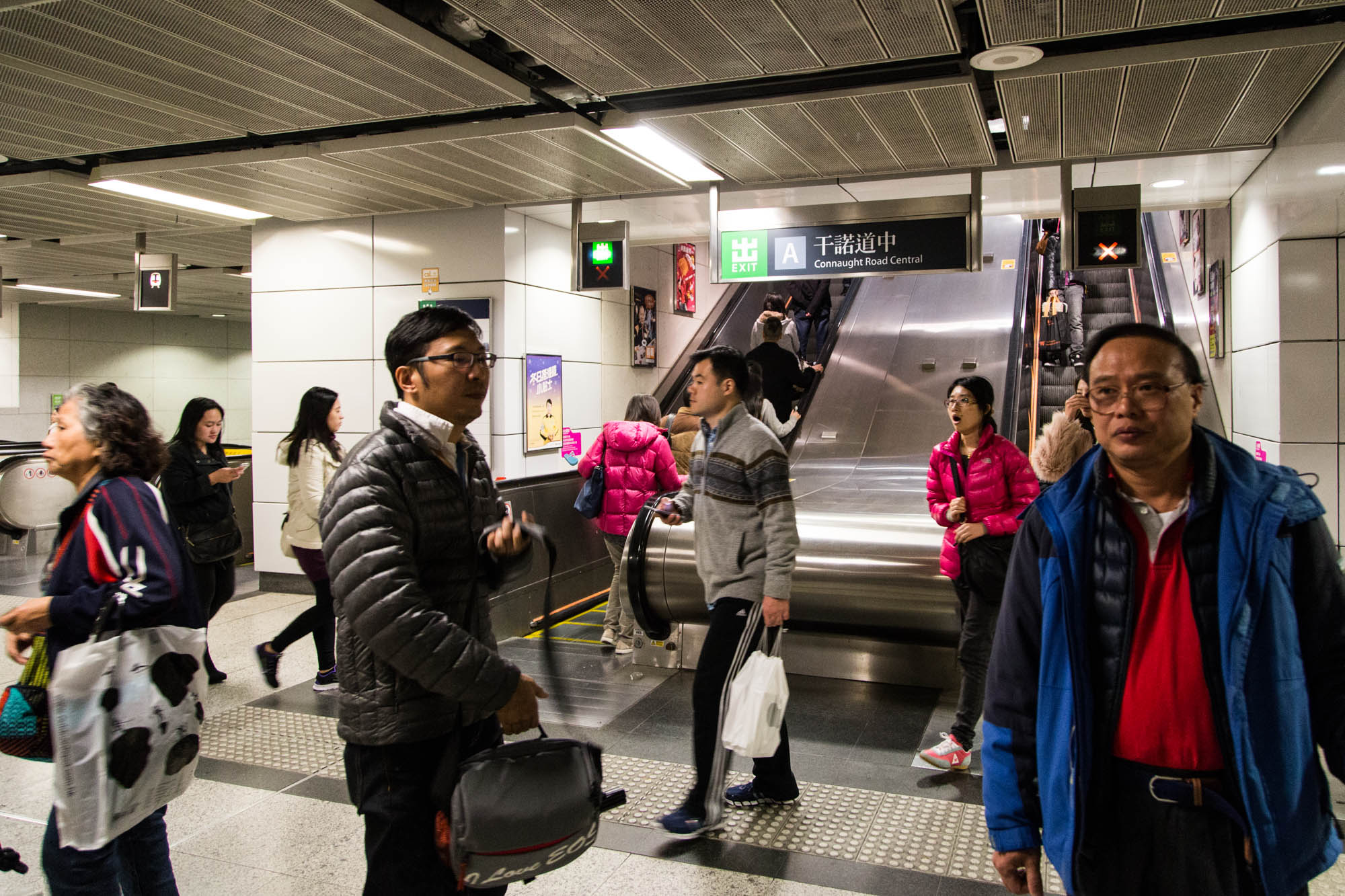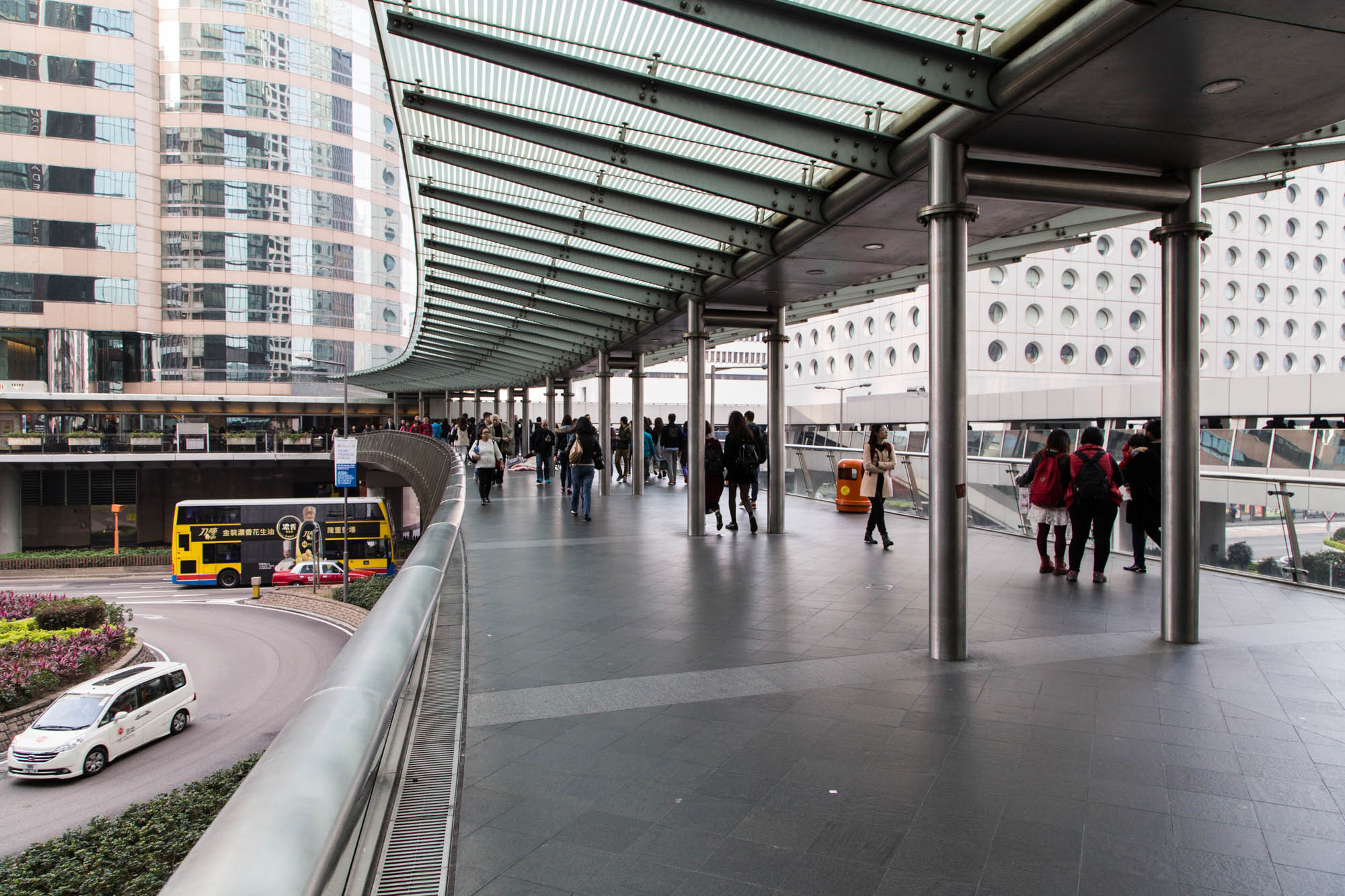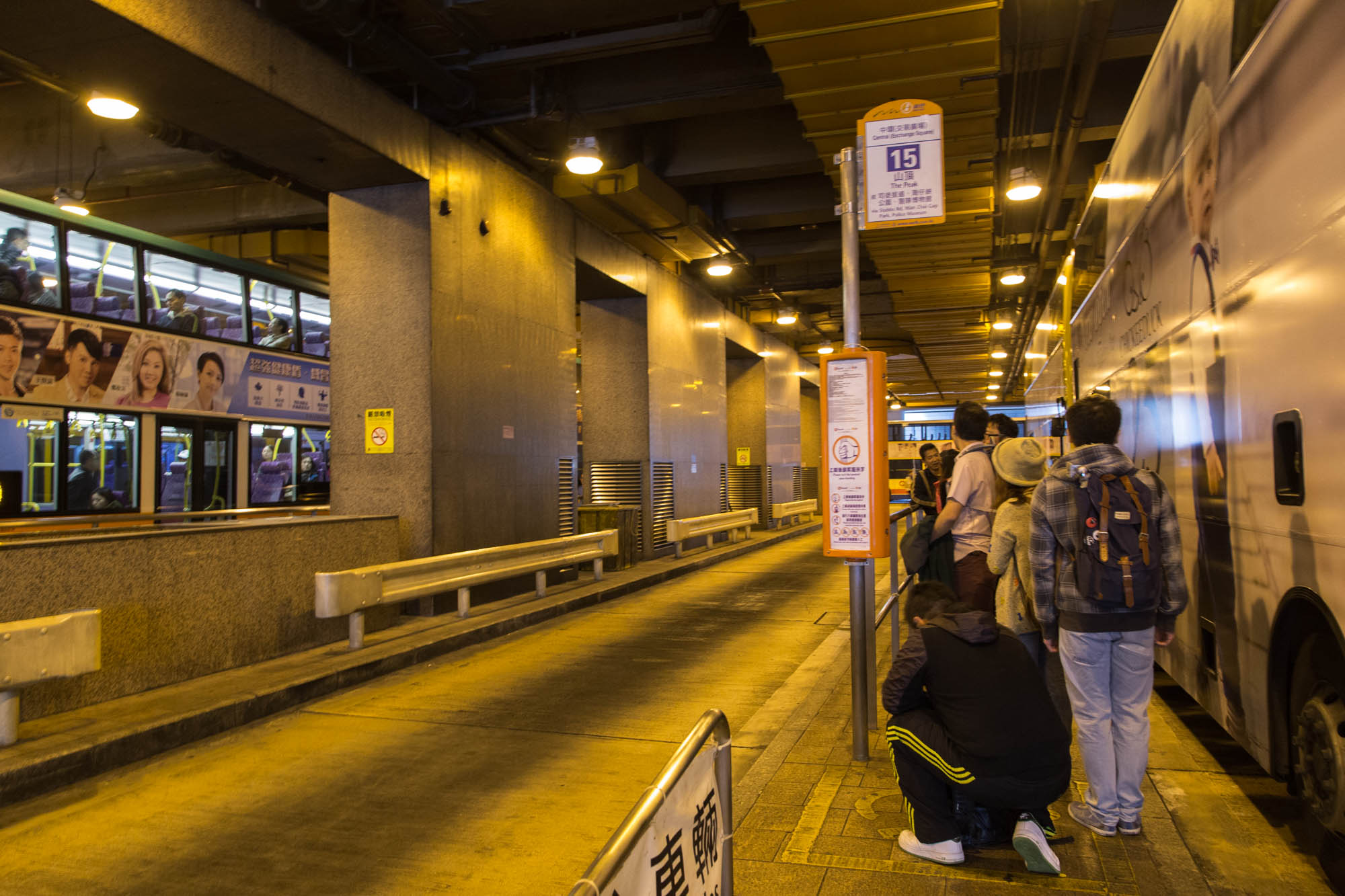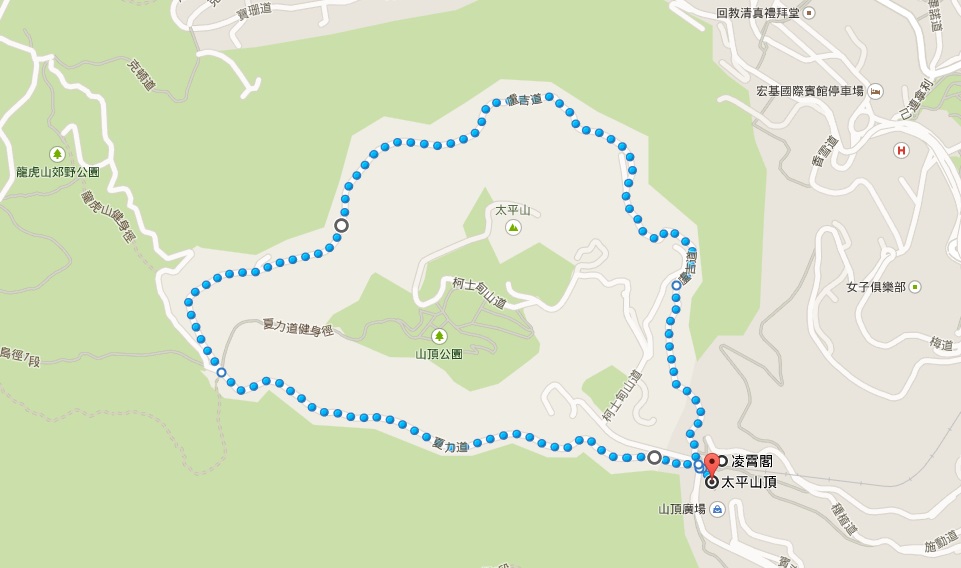 Just a piece of advice, Lugard Road is a good spot for night scene photography while Harlech Road is good to take sunset photos. For those who want to photograph both, we suggest to start from Harlech Road near The Peak Tower and take sunset photos at High West View Compass, then continue to Lugard Road and take night view photos on the way back to The Peak Tower. However, the entire trail is more than 3km long. So make sure you have the time and energy.

Those who want to photograph city night scene only can start from Lugard Road and take the same way back. For shooting location, anywhere that offers an unobstructed view without trees or branches getting in the way is fine. Since the views along the trail do not differ significantly and it will be hard to get a place when people come at night, it is advisable that we settle at a spot as soon as we can.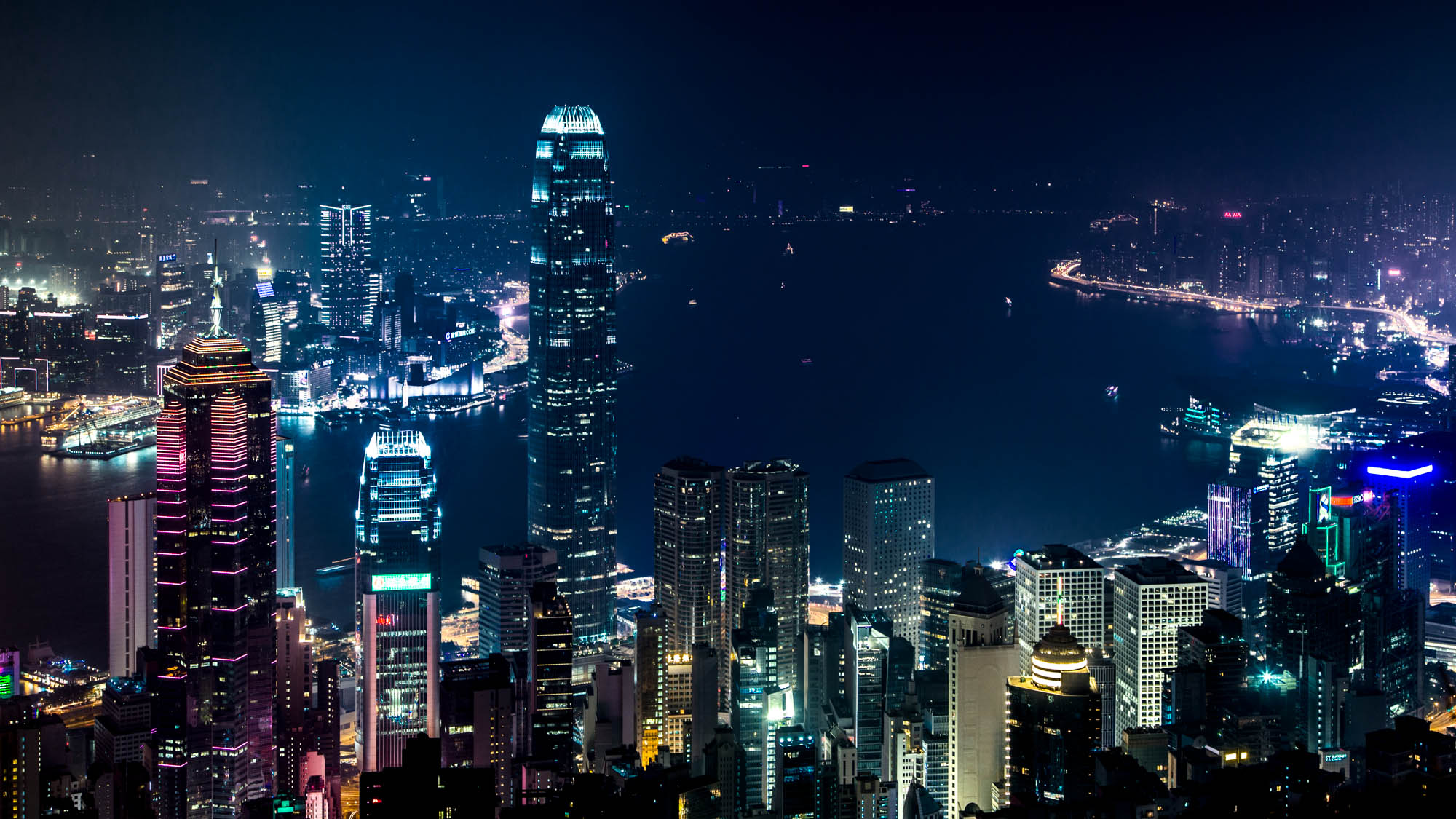 Weather plays a significant role in night scene photography. The night after a heavy rain is usually good for shooting, as the night view of Victoria Harbour from the Peak is most clear and vivid. Because of the direction of wind, air is less polluted and crisp in summer than in winter, making it easier to take photos that are sharp and clear. We can still go and take pictures even when the weather is bad, of course, just that we may have to spend more time and effort in post-editing and use more advanced equipment.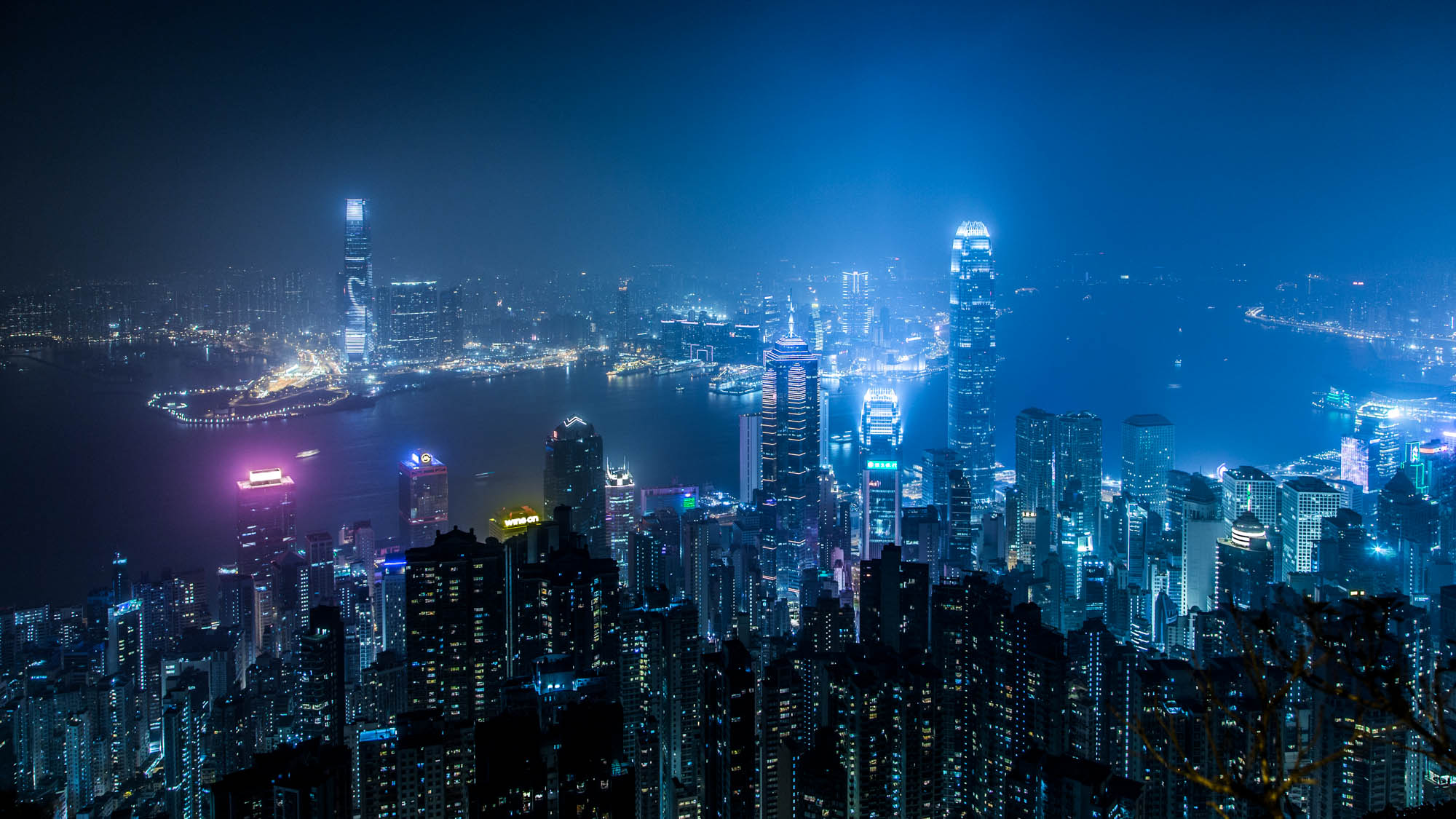 As far as equipment is concerned, a rigid tripod is needed. Since the wind can be very strong sometimes, it is suggested that we check the images on magnified view after the shooting to see if any blurring occurs. If the tripod is not rigid enough, we can consider putting weight on it to increase its stability.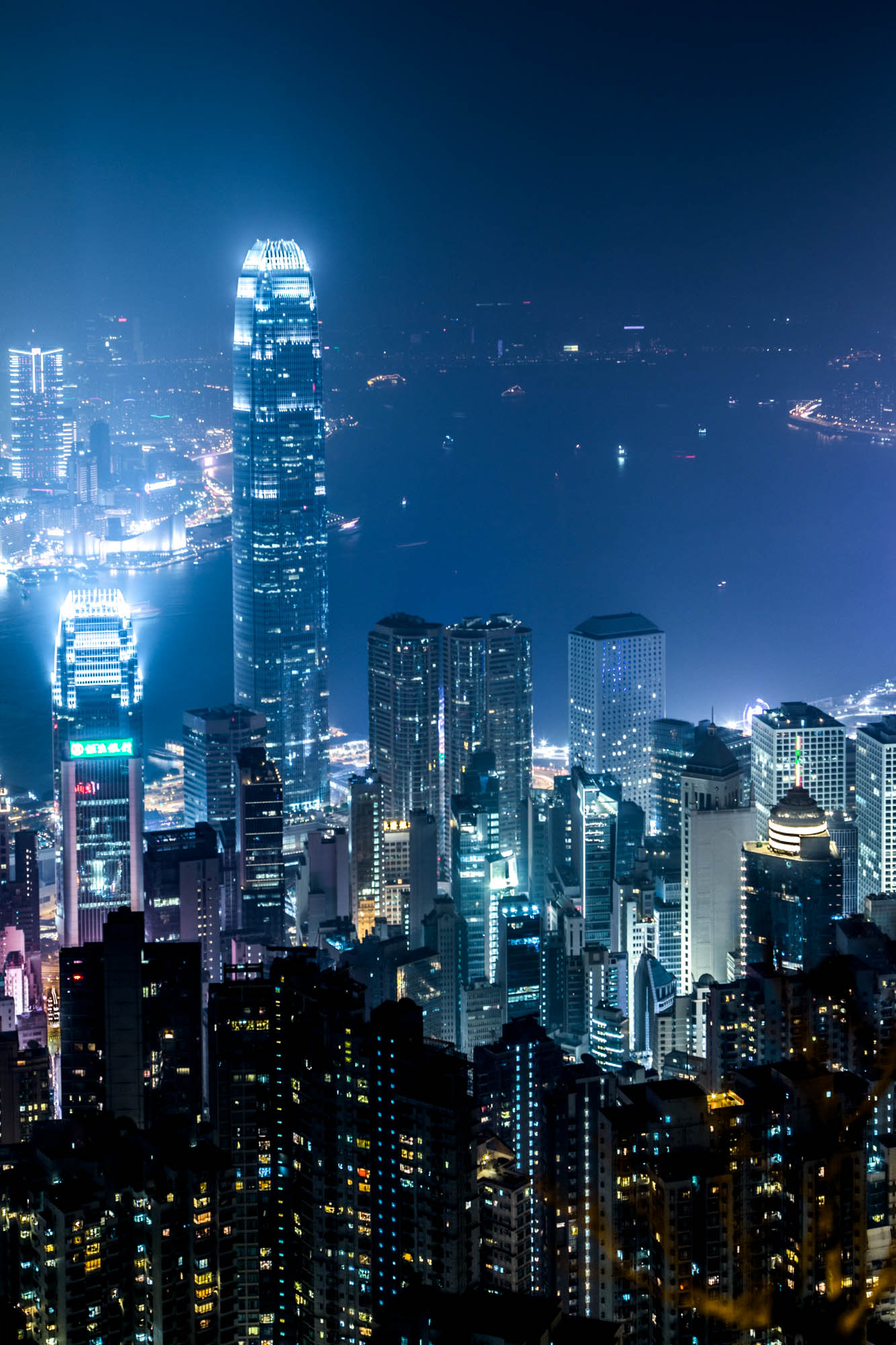 After shooting, you can catch bus 15 back down to Central. You can also share a taxi with others to Central Station and it will cost you a similar price. As the Peak is always crowded with tourists, it may take a long time to wait for a bus or even taxi. If you have other plans later on, make sure that you have reserve enough time for that.