Cycling and Photography in Yuen Long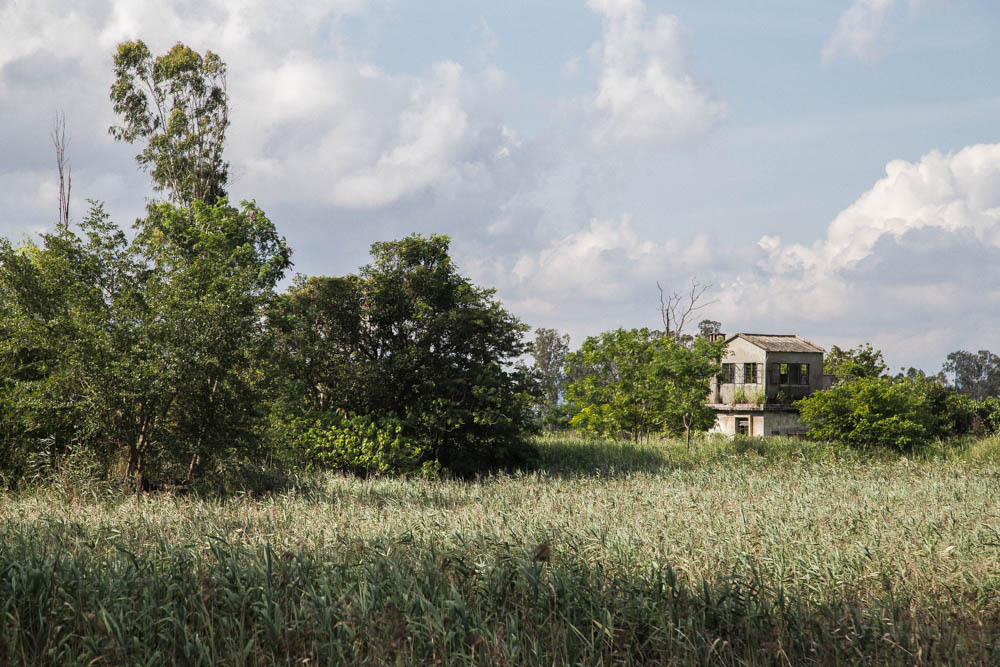 Known as the "Back Garden of Hong Kong", Nam Sang Wai blessed with large grass fields, ponds and woods is a popular destination for the people to enjoy a leisure weekend. This is a nice place for picnicking, flying kites and cycling – you can even take your camera with you and photograph during your bike trip!
The route around Nam Sang Wai alone may not satisfy true cycling lovers. The below route around Yuen Long passing through Nam Sang Wai is recommended instead. This route will take you to a couple of interesting attractions in Yuen Long, and is only around 10km long so even people who do not bike often can finish with ease.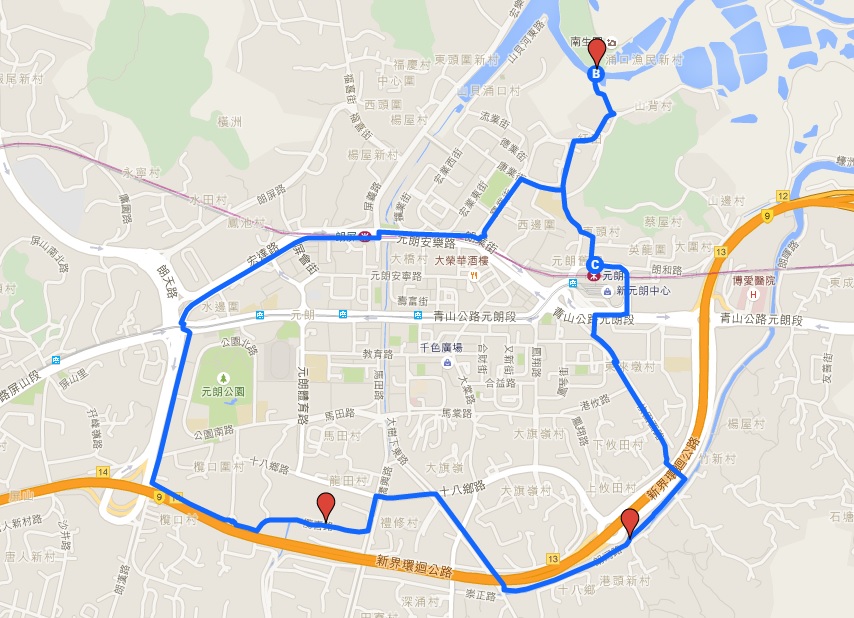 The route starts from Yau Tin East Road in Yuen Long station. There are many bike shops around the station for bike rentals. It costs you around HK$30-50 to rent a simple bike for a whole day (return your bike by around 7pm the latest).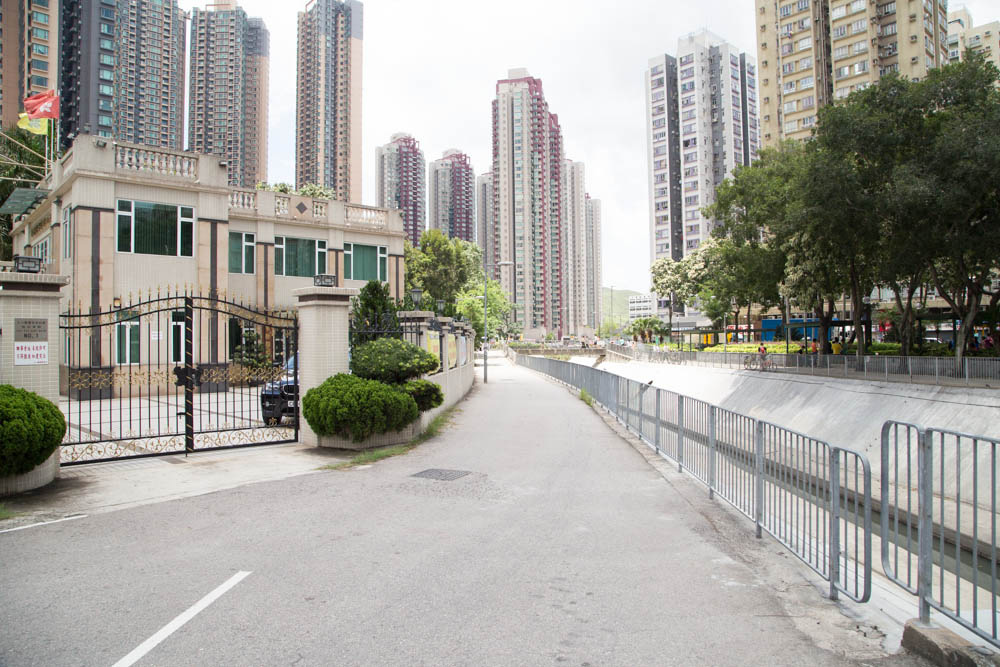 Cycle along Yau Tin East Road's bike lane and turn into Long Ho Road. You will pass through a couple of interesting pedestrian subways – the subway leading to Tai Kei Leng Village enveloped by green tin sheets is a rarely seen design in Hong Kong.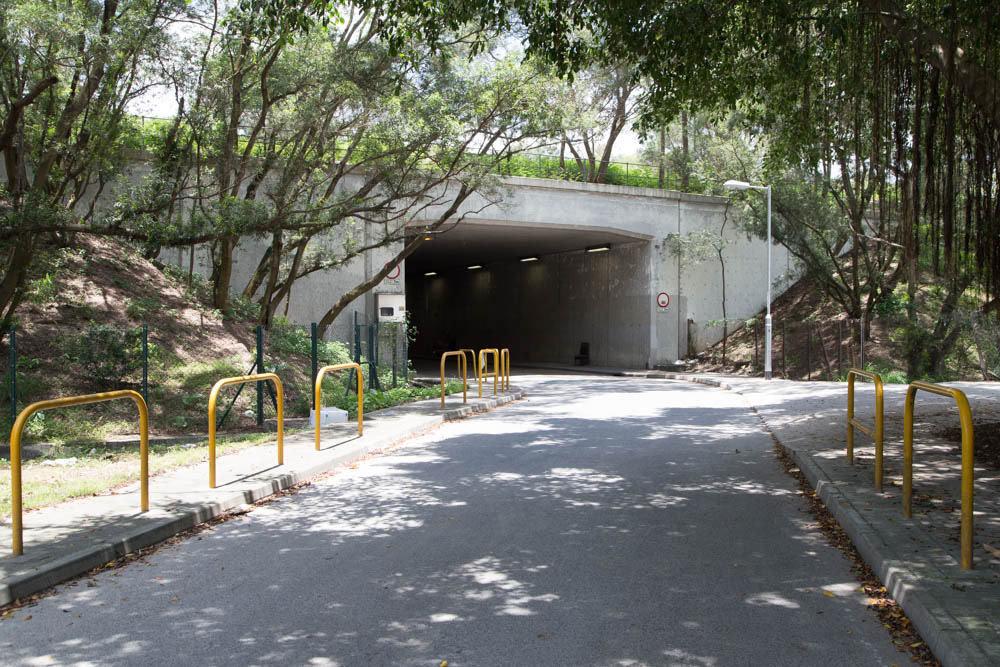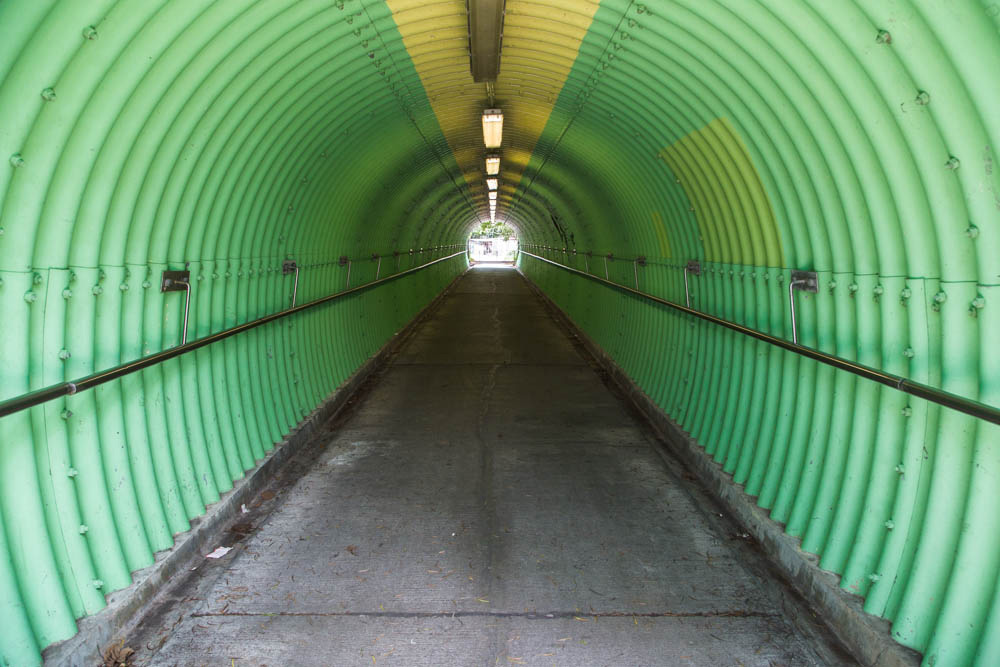 After passing the subway built with tin sheets, you can enjoy a long straight bike lane before turning into Kiu Hing Road. Cross the bridge and the second attraction will come into sight – the graffiti drain at Lam Hi Road.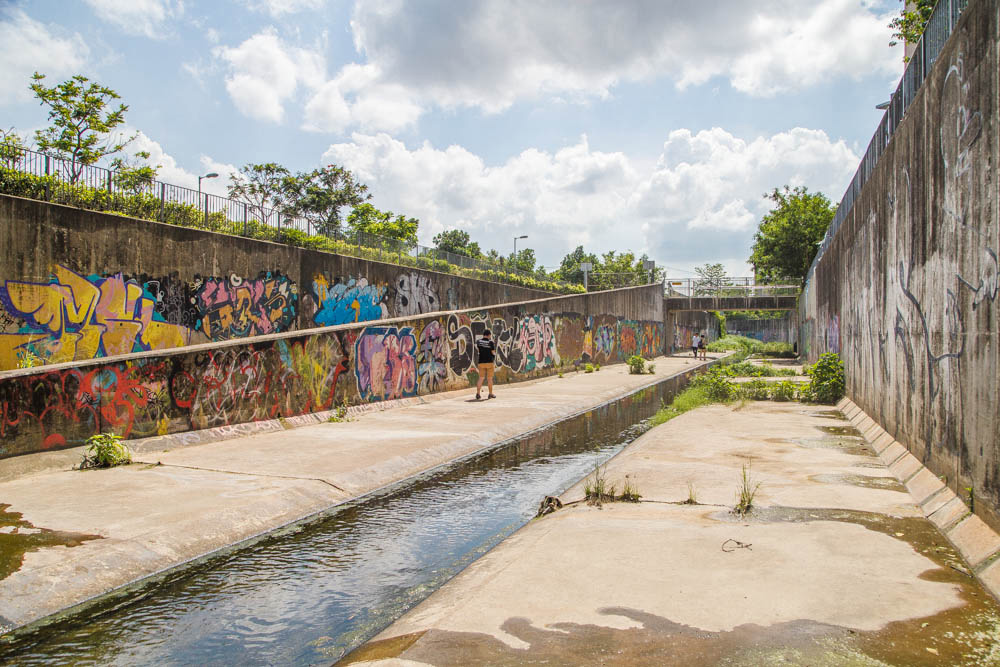 Yuen Long is a special and interesting town. Both rural infrastructures such as farmland, ponds and sheds as well as modern, splendid private housing estates can be found here. The graffiti drain at Lam Hi Road situated at the intersection separates the buildings of different eras.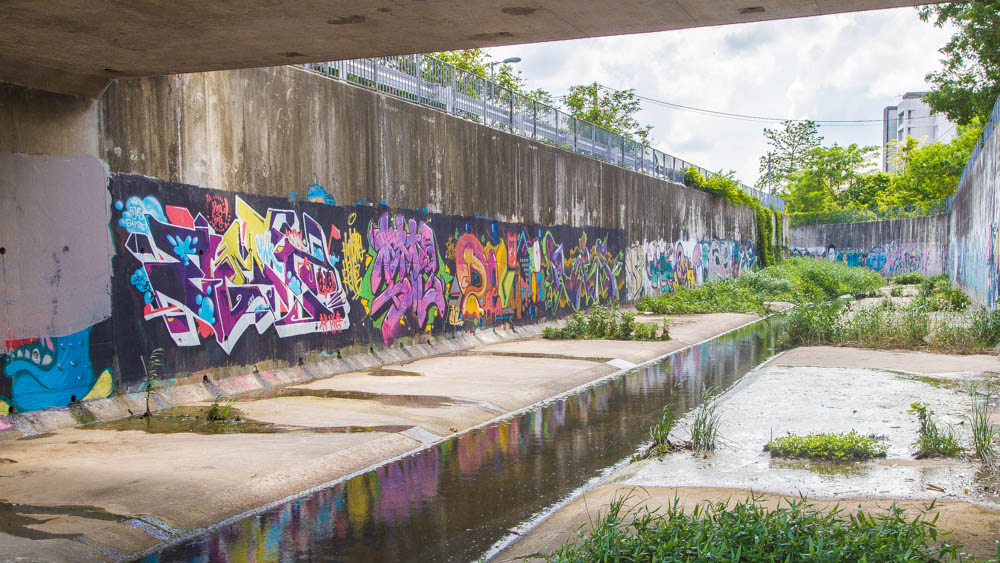 At Lam Hi Road, we can see graffiti of different styles. It is like an outdoor exhibition venue, with interesting art pieces from unknown designers created at an unknown time. Since it is obviously against the law to do graffiti in the public space, rumor has it that the government intends to re-plan the land use so that artists can do graffiti here legally. However, graffiti is an art of rebellion. It belongs to the abandoned corners in the city and has its own unique geometric aesthetics. Drawing a balance between law and artistic creation is something that we should think about.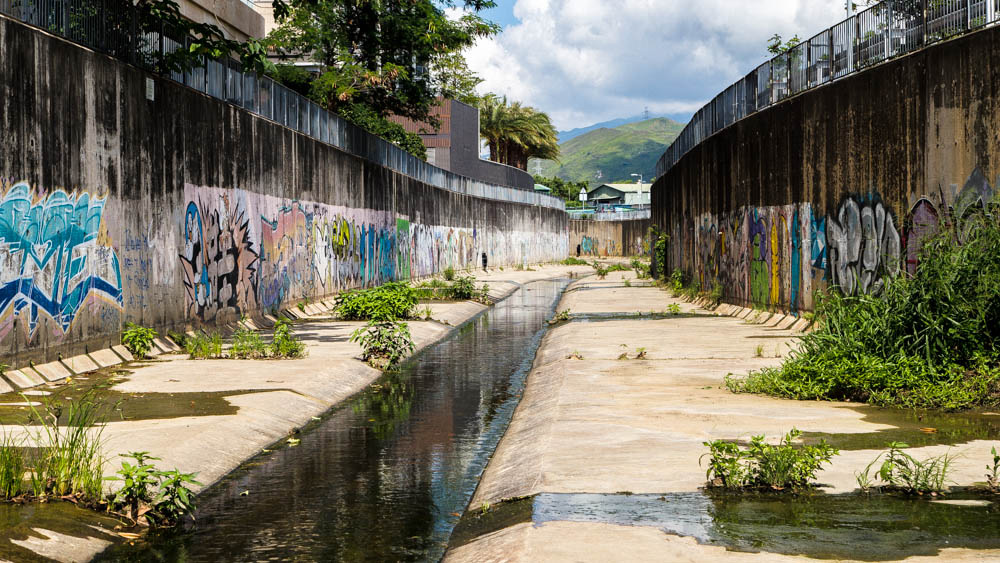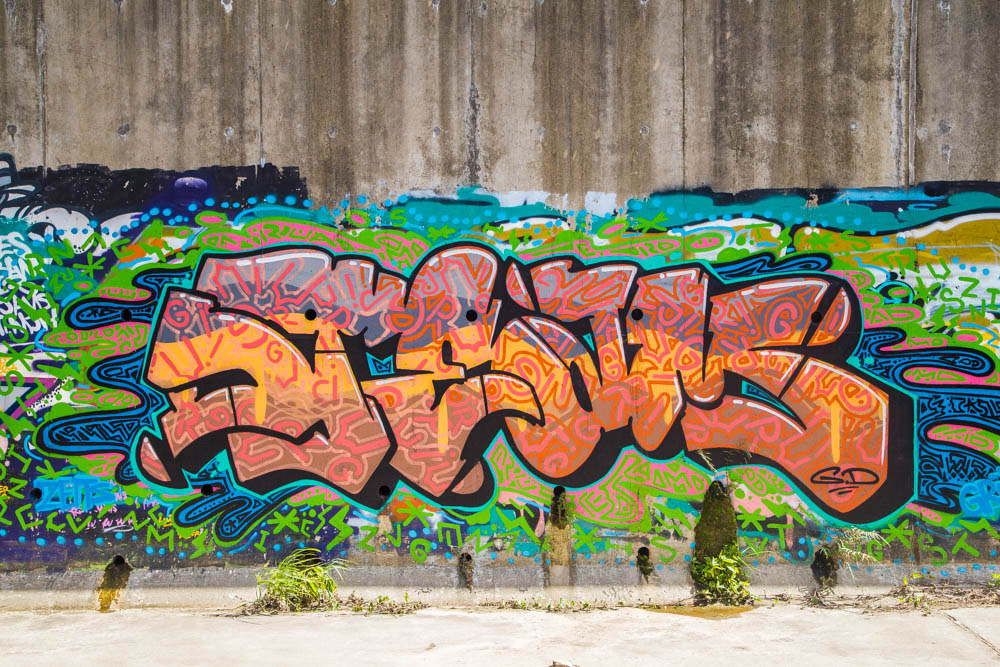 After the graffiti shooting is done, we will cycle across Long Ping station and enter Nam Sang Wai from Shan Pui Road.
We can travel to Nam Sang Wai by cable ferry at Shan Pui Village (you can take your bike on board too). A boat ride costs around HK$7-10. Take your time and cycle around Nam Sang Wai. The picturesque scenery of grass fields with a bright blue sky will wind you down. Don't forget to treat yourself with red bean cake or sweet tofu pudding at the grocery store after a day of cycling.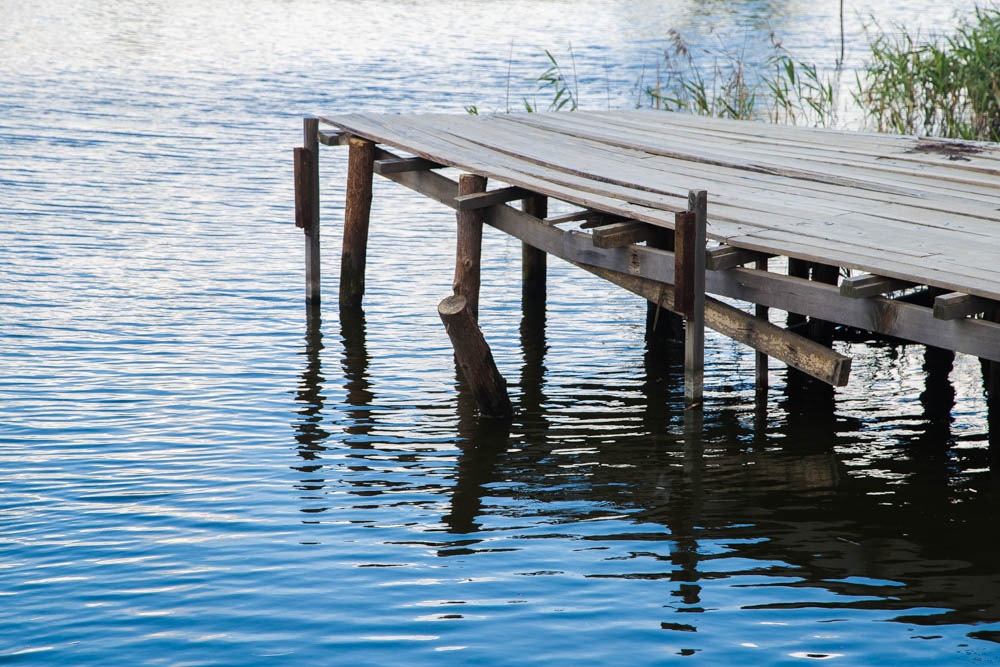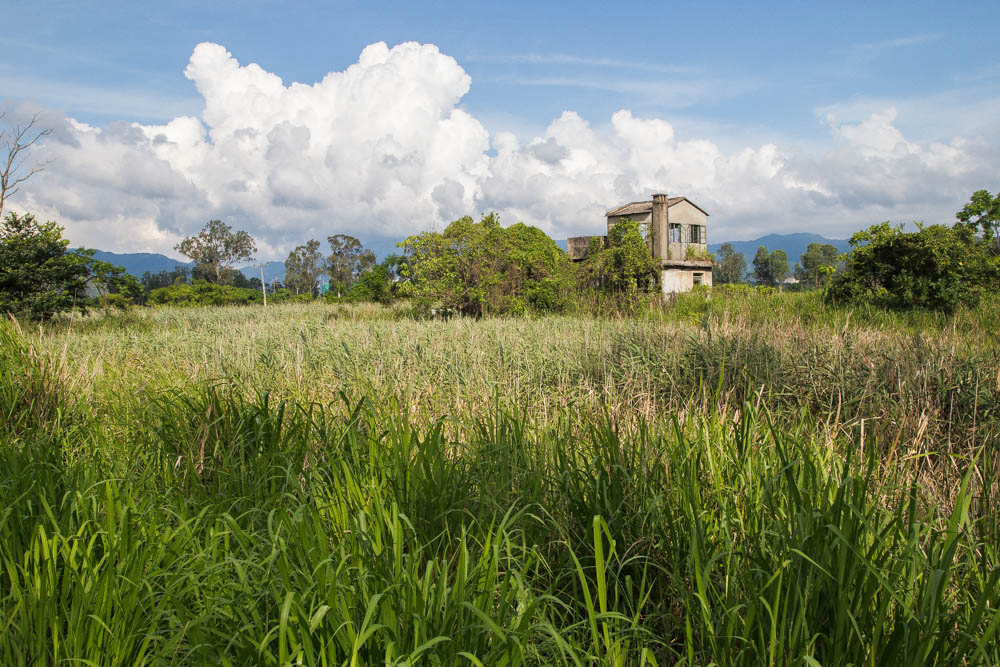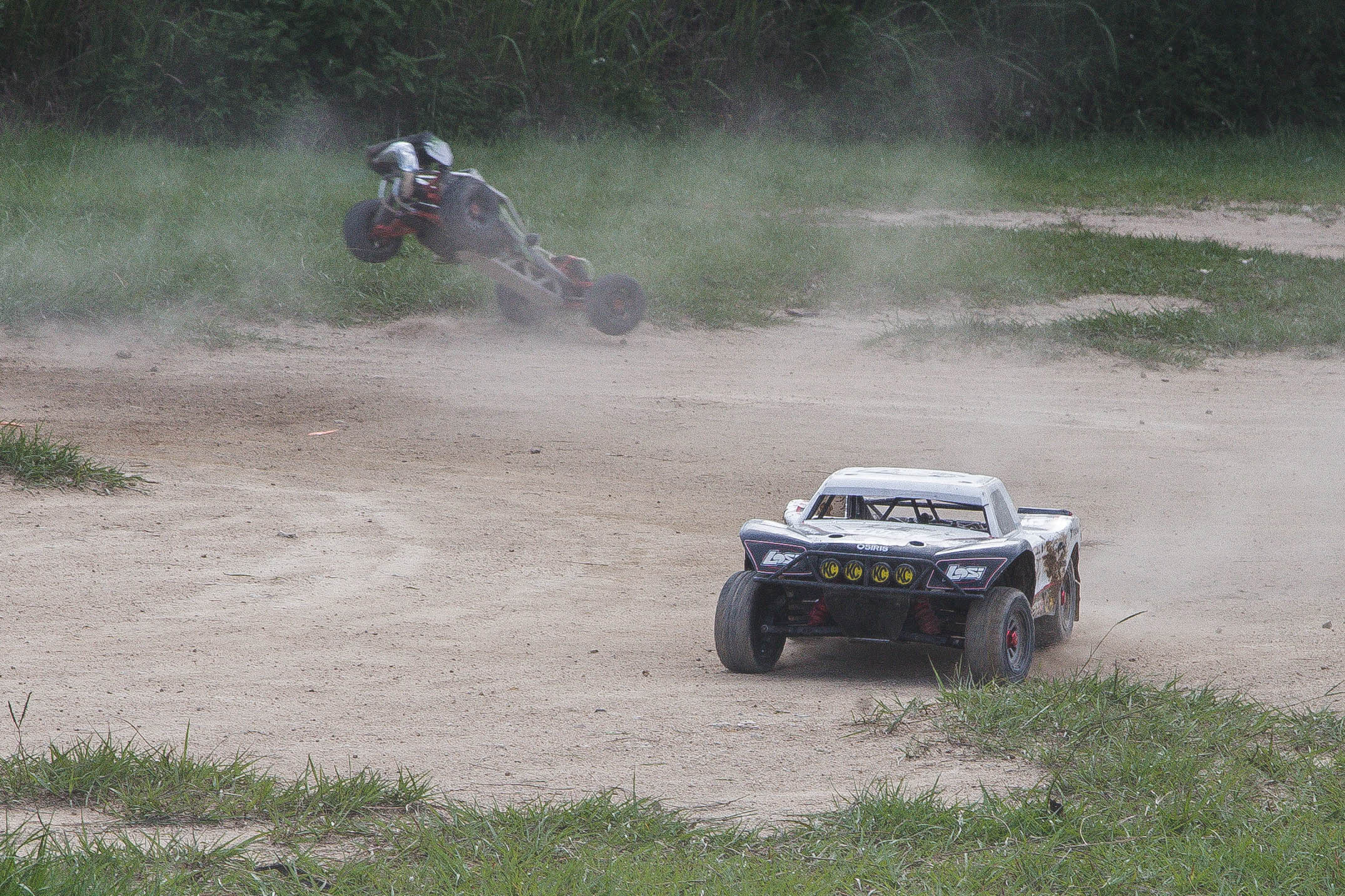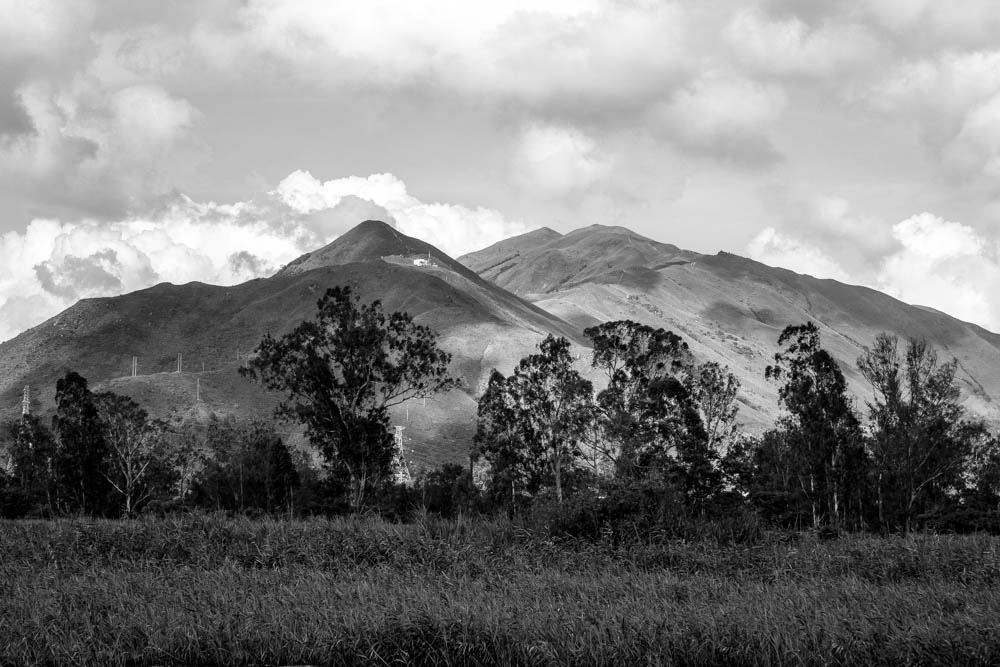 After leaving Nam Sang Wai, cycle back to Yuen Long station along Yuen Long Kau Hui Road to complete the 10km-long route. This is a place that we highly recommend you to visit on weekends where you can enjoy the combined fun of cycling, photography and exercise!