Photo Trip of Waterfalls and Streams at Bride's Pool and Wu Kau Tang
Summer brings rain and higher streamflow in the mountains, making it a good time to photograph waterfalls and streams.

Most of the area in Hong Kong are made up of woods and mountains. Among those, there are many best kept mesmerizing waterfalls and streams which are real treasures for nature photo lovers. Although the higher streamflow in summer offers a better chance for better photos, it's a real challenge to do hiking in such hot weather. We have therefore picked a relatively short and easy route that goes from Bride's Pool to Wu Kau Tang with only gentle slopes and a lot of trees for shelter so that you can enjoy the picturesque scenery and photography without sweating too hard.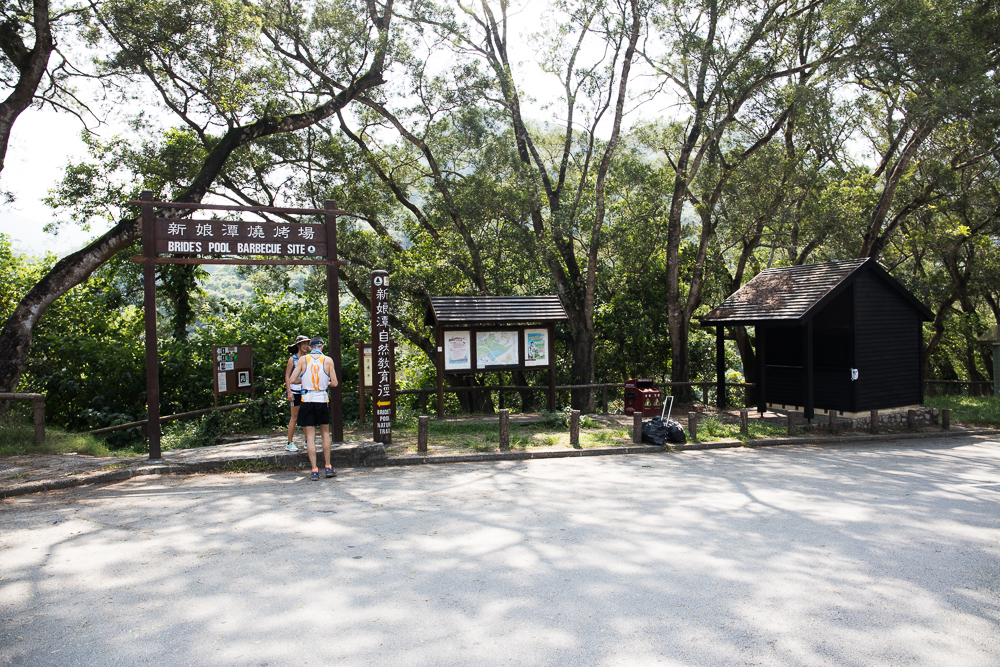 This 1-hour long trail starts from Bride's Pool to Mirror Pool and ends at Wu Kau Tang. The bus 275R from Tai Po Market bus terminus will take us directly to the starting point – Bride's Pool bus terminus. However, this bus only runs on Sundays and Public Holidays. On weekdays, we can take minibus 20R which goes to Wu Kau Tang and get off midway at Bride's Pool bus terminus. Due to the infrequent minibus schedule where minibus only comes in every 1-1.5 hours, you are advised to go by taxi if you have company (taxi fare is around HK$90). On the way back, we can take minibus 20R at Wu Kau Tang minibus stop to Tai Po Market bus terminus.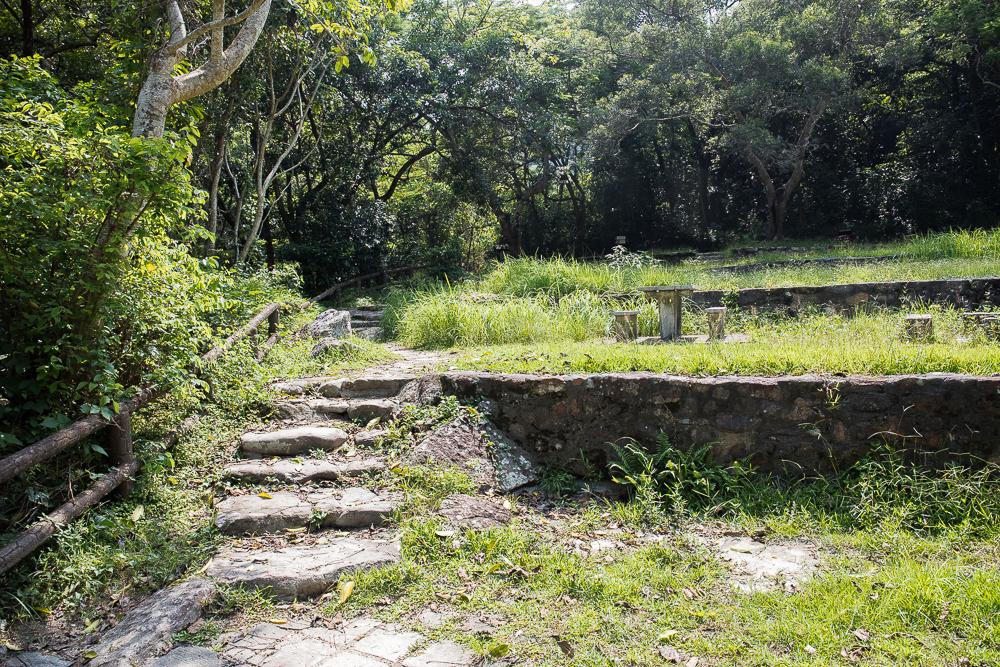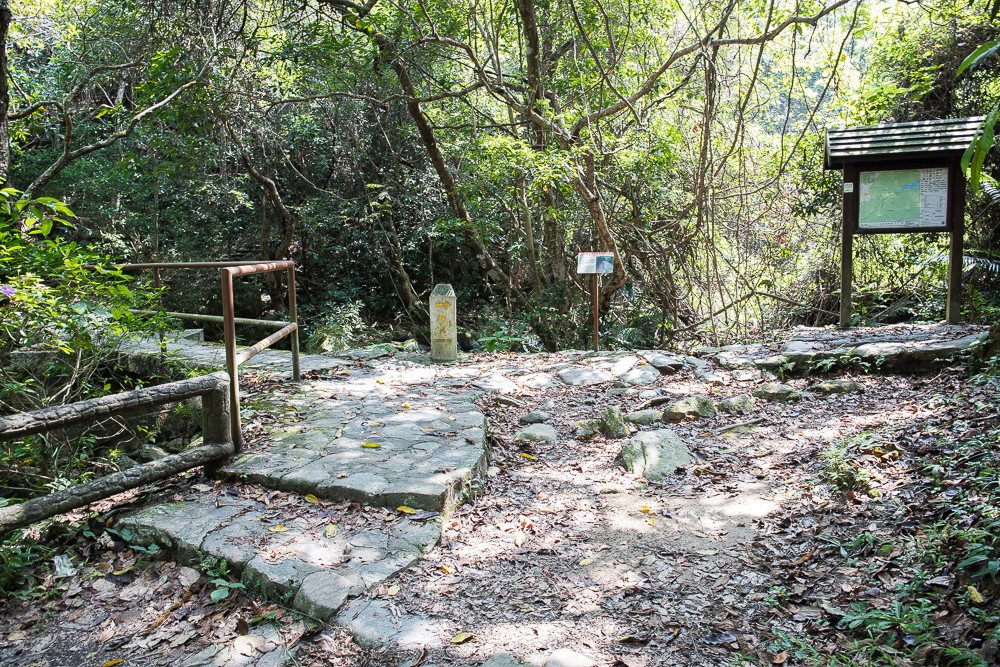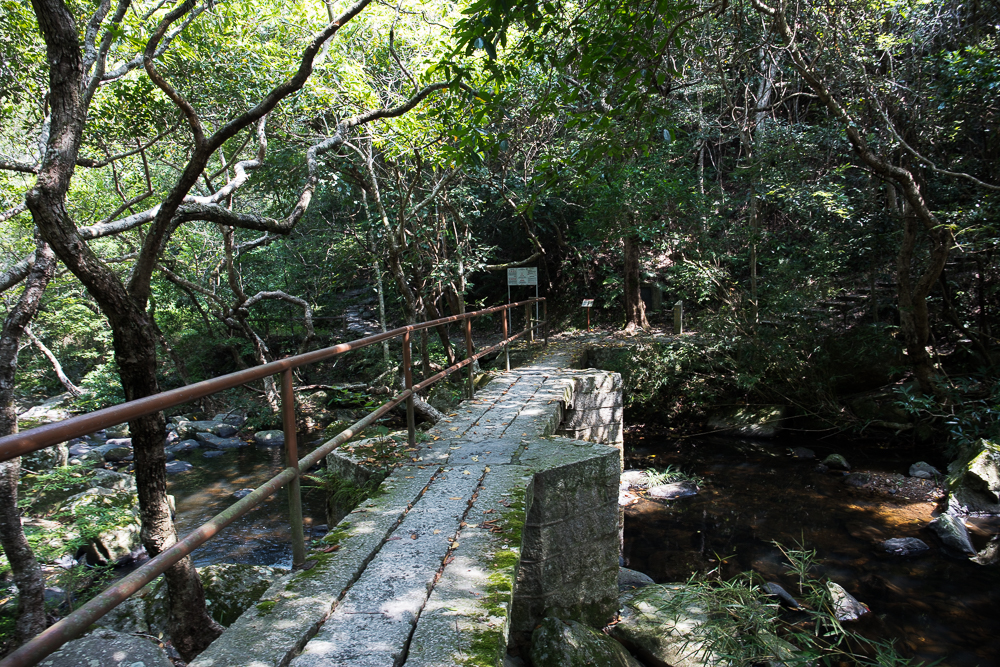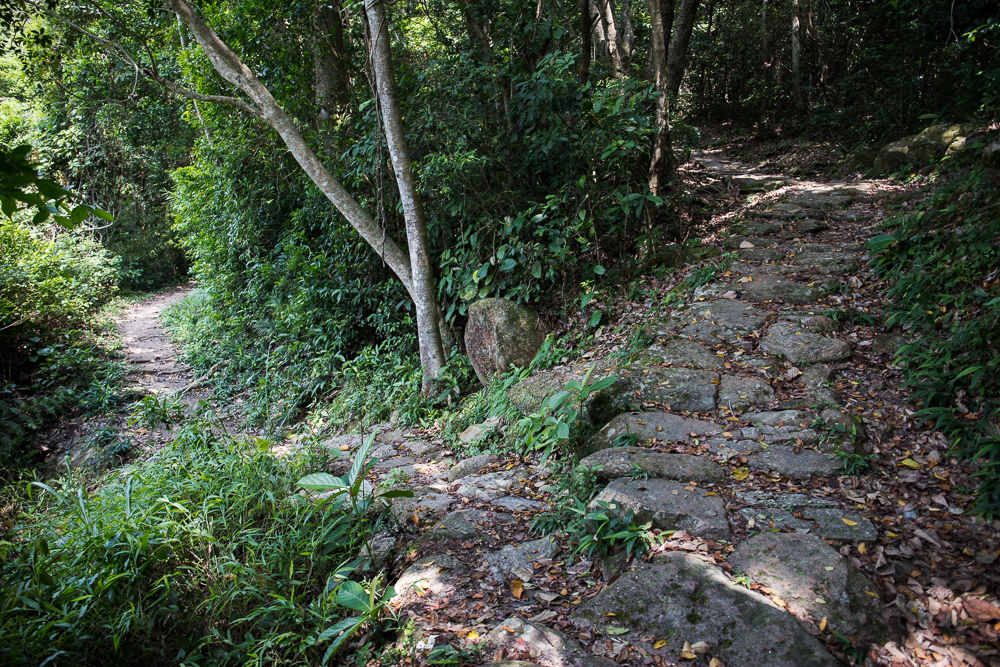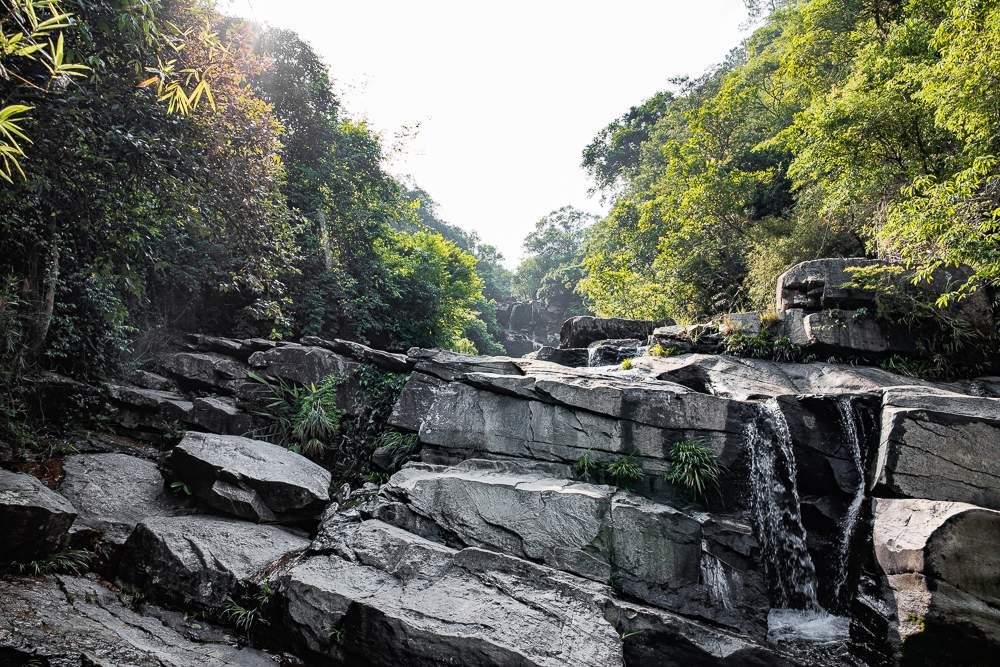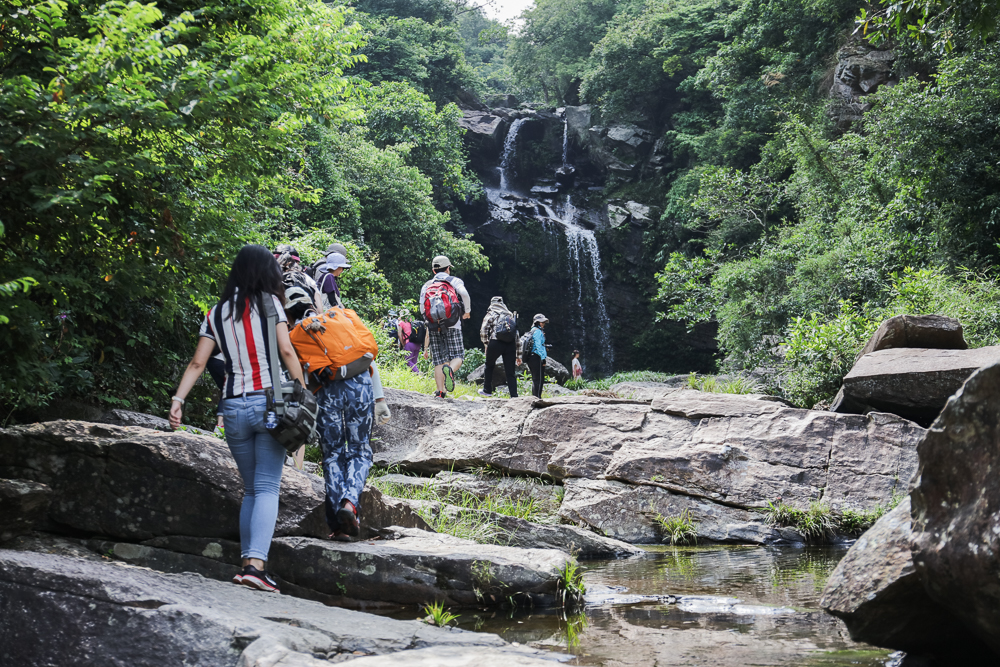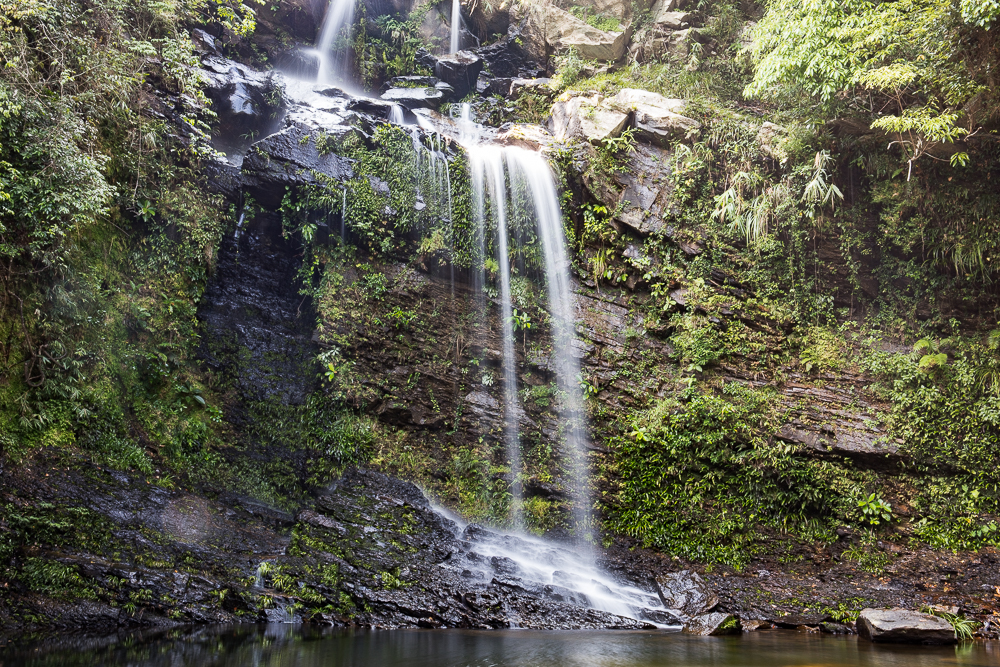 The water flow is not strong at Bride's Pool, but the rocky wall here looks amazing with its texture. Use Neutral Picture Style for your shooting to retain the maximum amount of details for greater post-editing freedom. When shooting is finished, take the same route back to the crossroad, and go to Mirror Pool by taking the other fork in the road.
The Mirror Pool waterfall is narrow and tall. At a height of 35m, it's one of the most spectacular waterfalls in Hong Kong. Since the water outlet area is small, the water current is fast.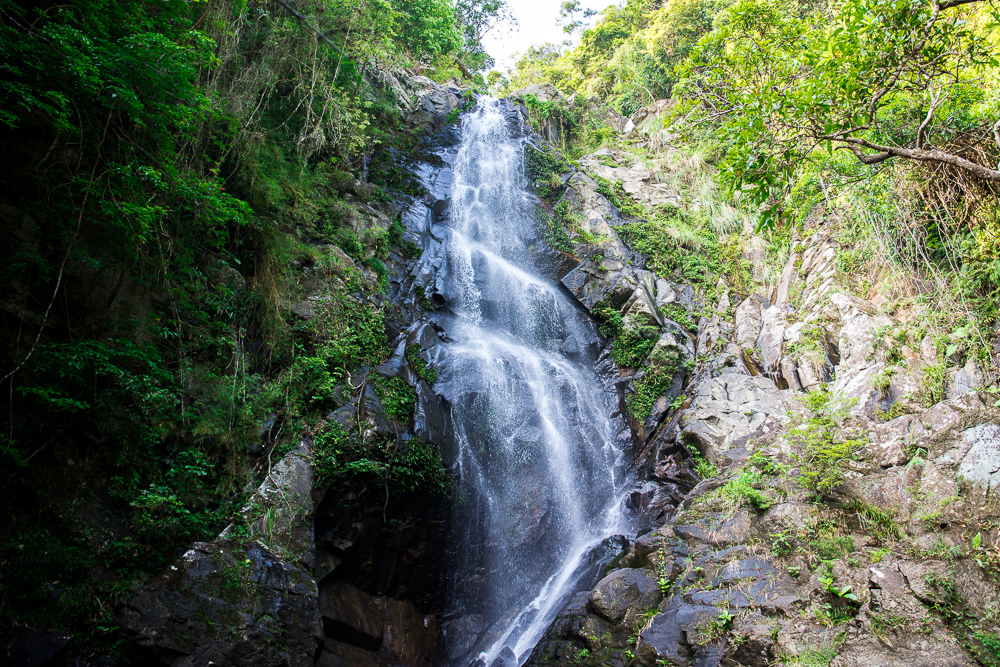 After the shooting is done, take the same route back to the crossroad. Go along the Chung Mei direction and turn into Wu Kau Tang. It will take you around 20 minutes to reach the next destination.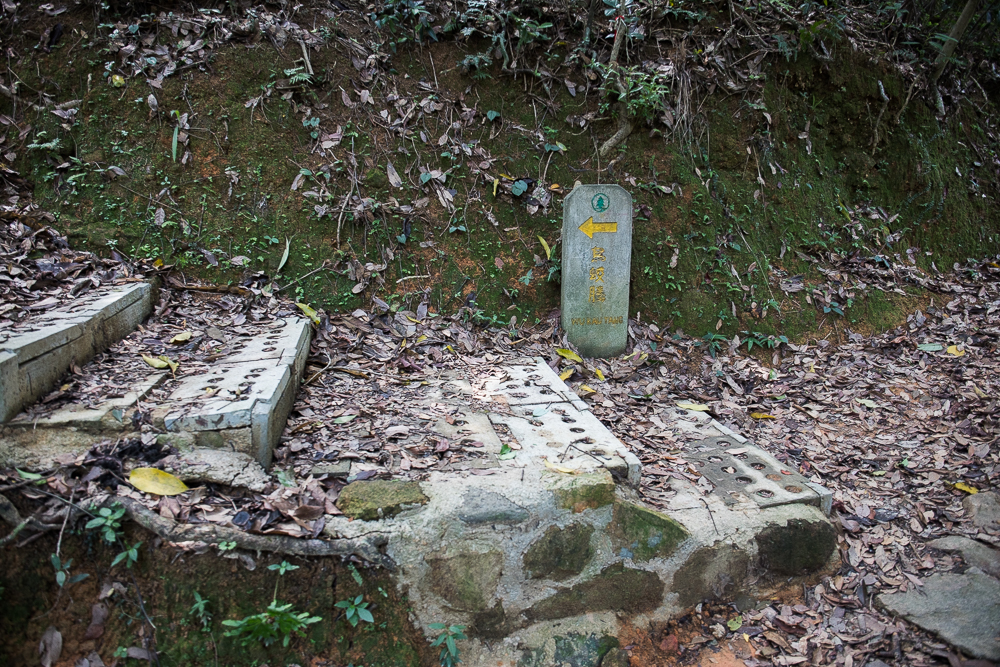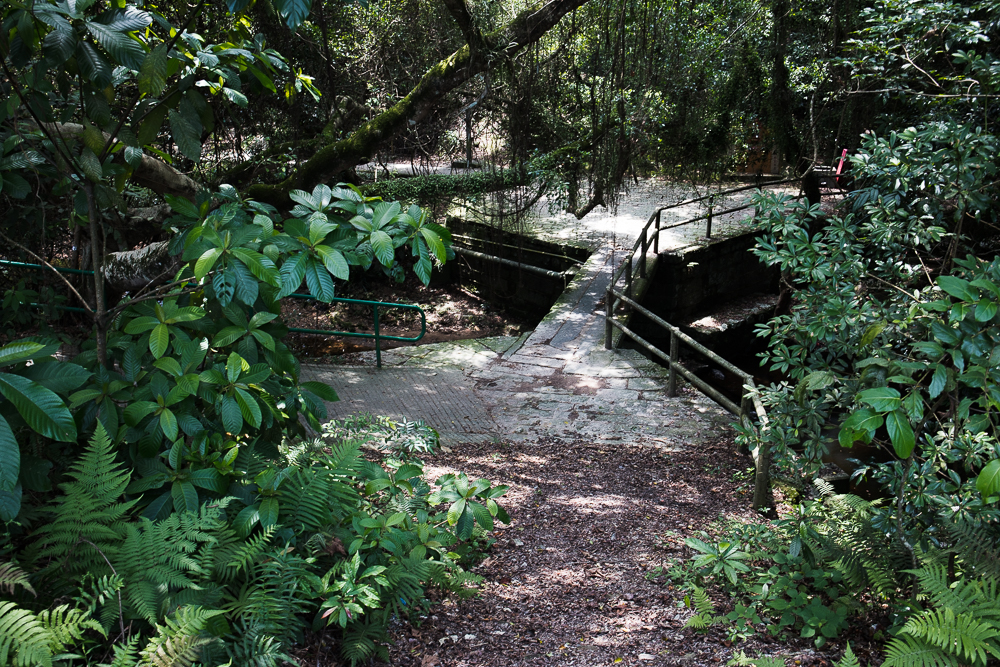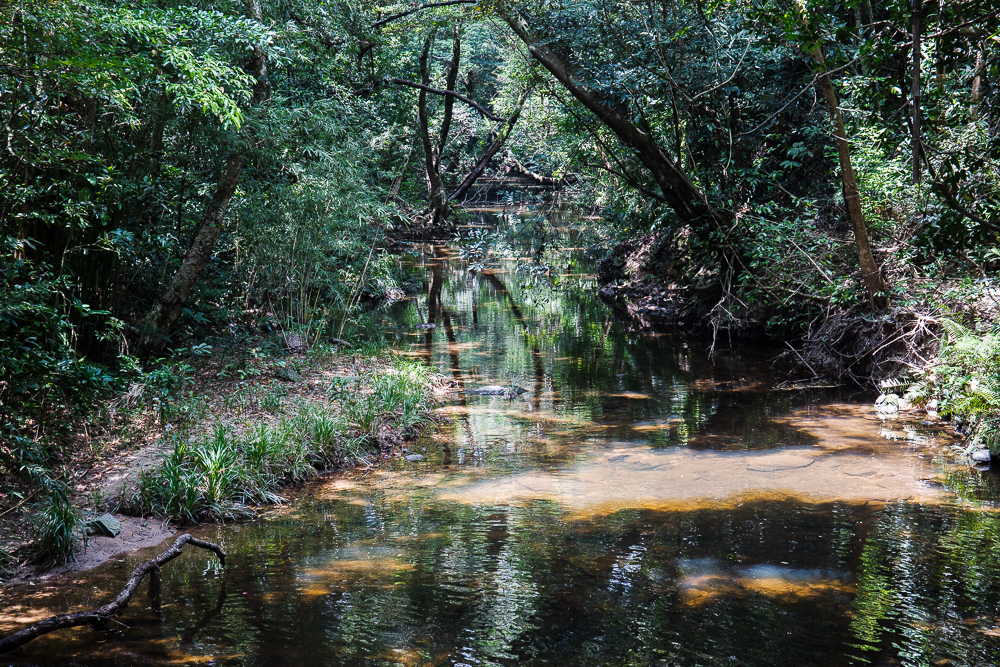 There are plenty of plants on both sides of the stream underneath the bridge. Here you can enjoy sunlight penetrating thought the trees and reflecting off the water with the whispers of nature – sounds of the river, breeze and birds.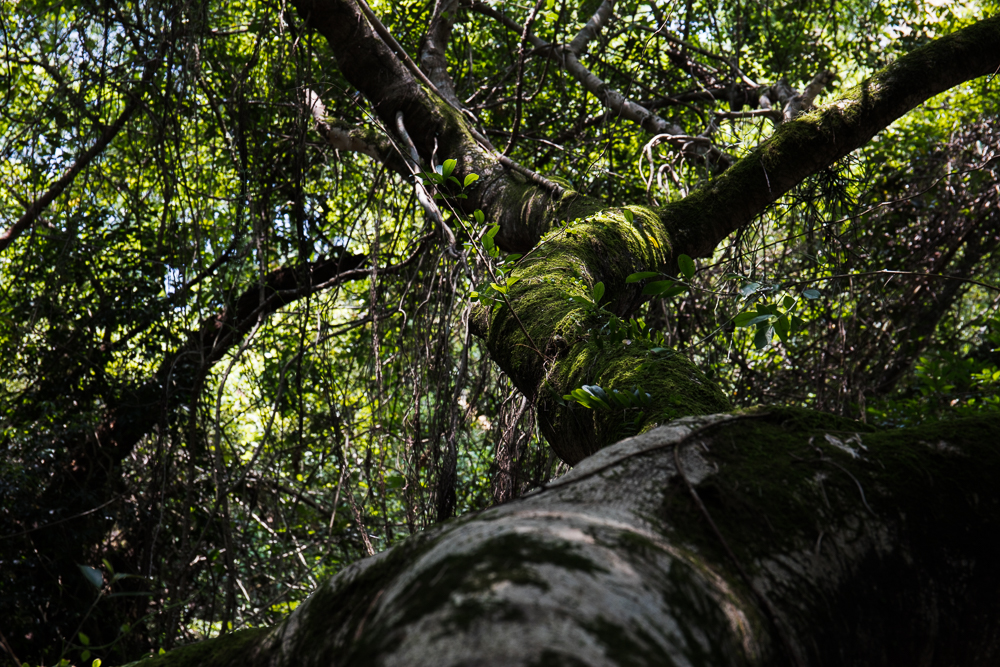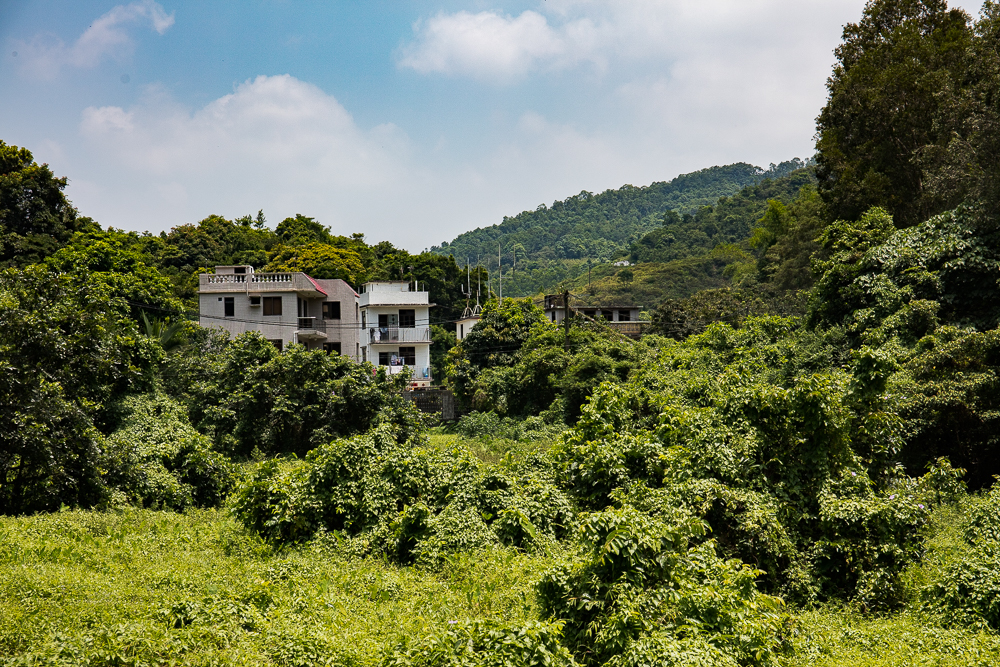 Cross the bridge and you will reach Wu Kau Tang. This area actually comprises of a number of villages and is very serene. The minibus that takes us back to town is located between Tin Sam Village and Lo Wai Village.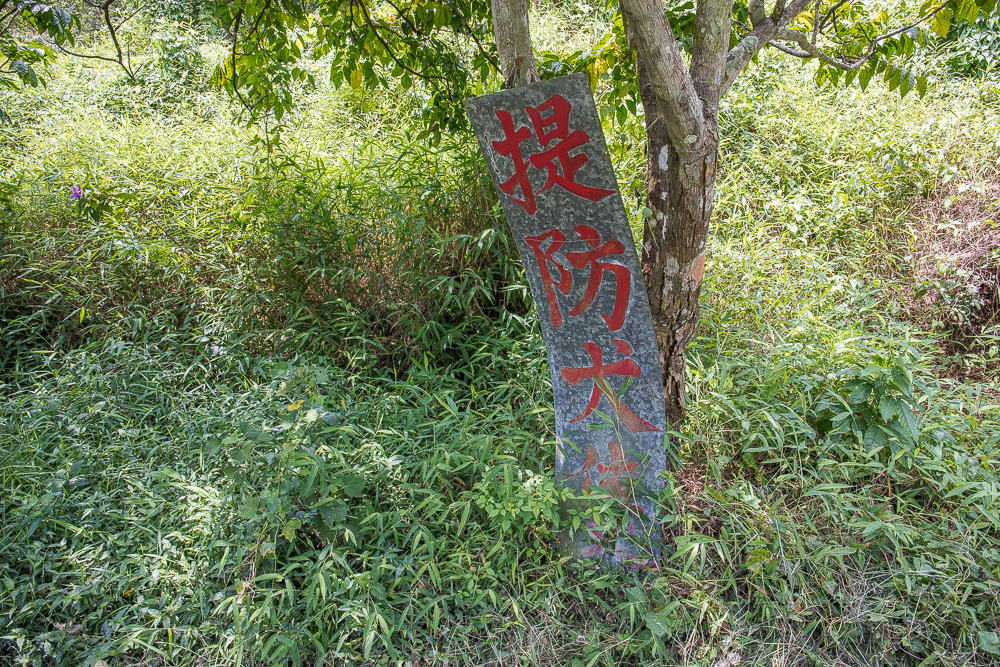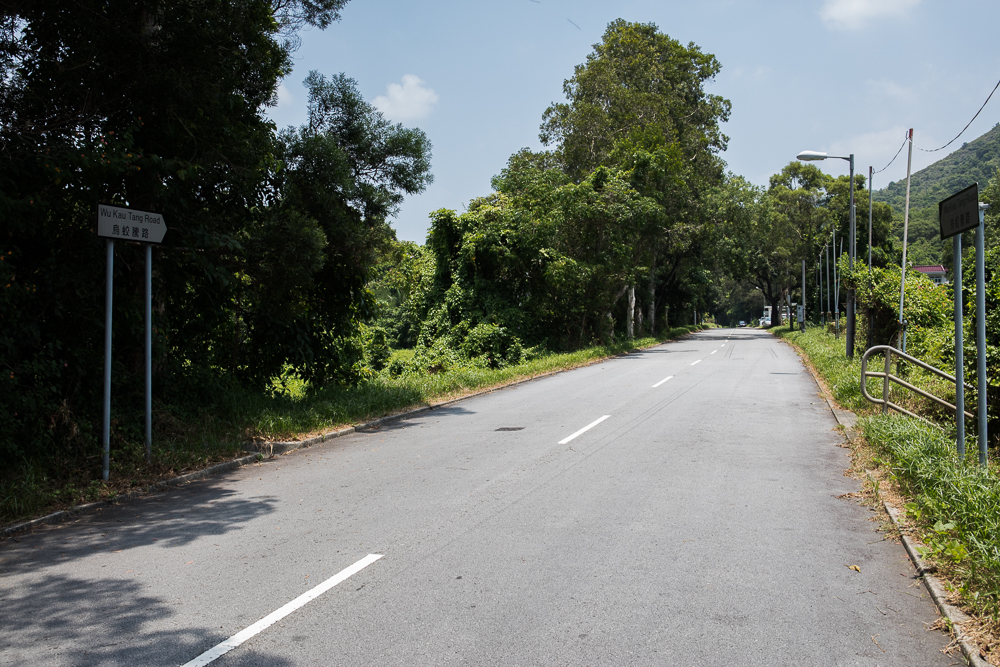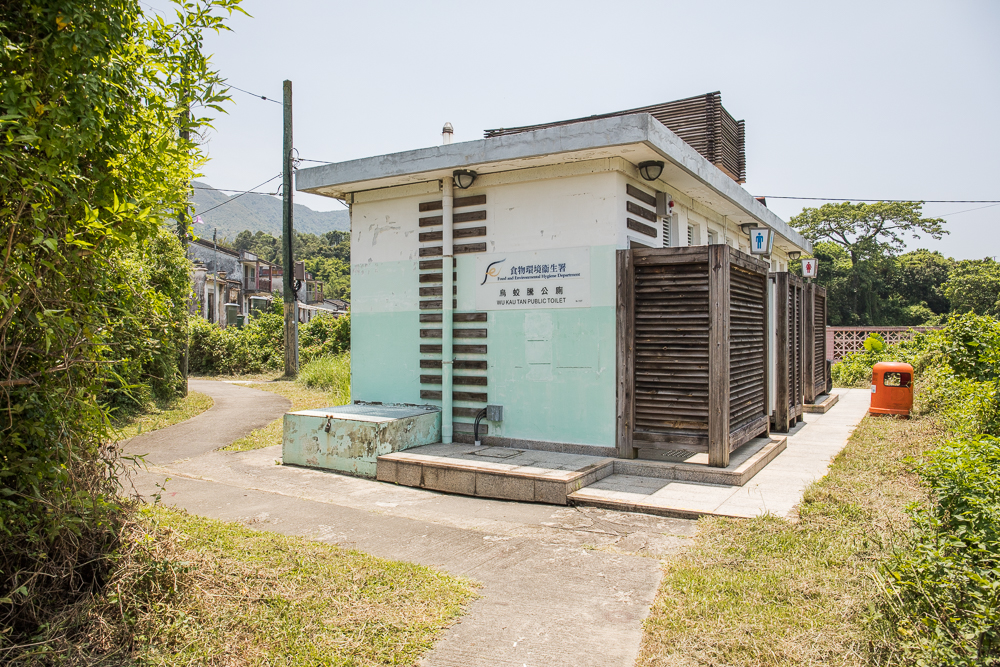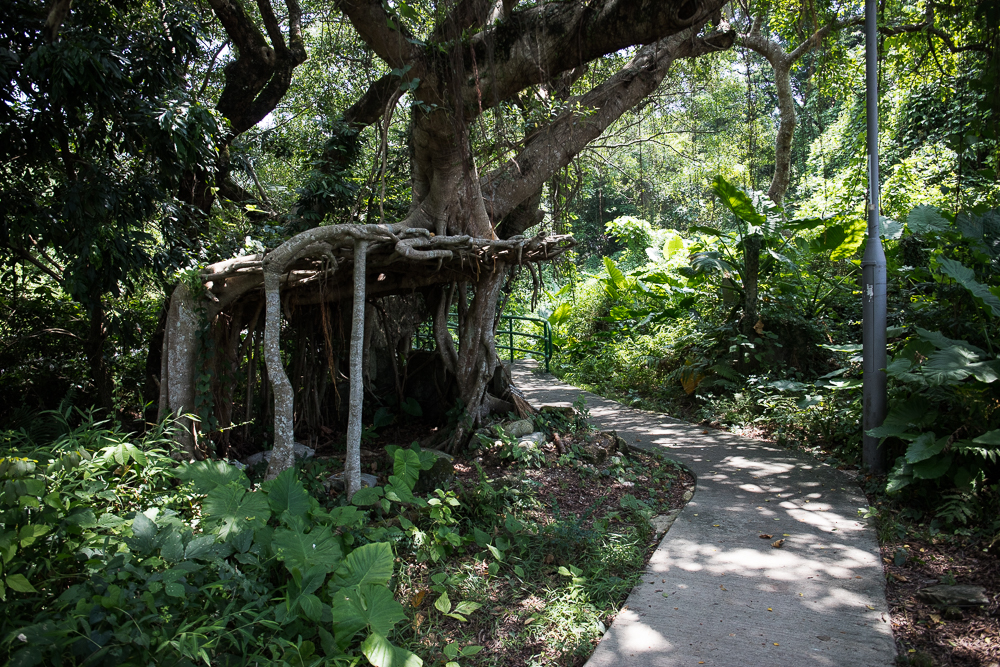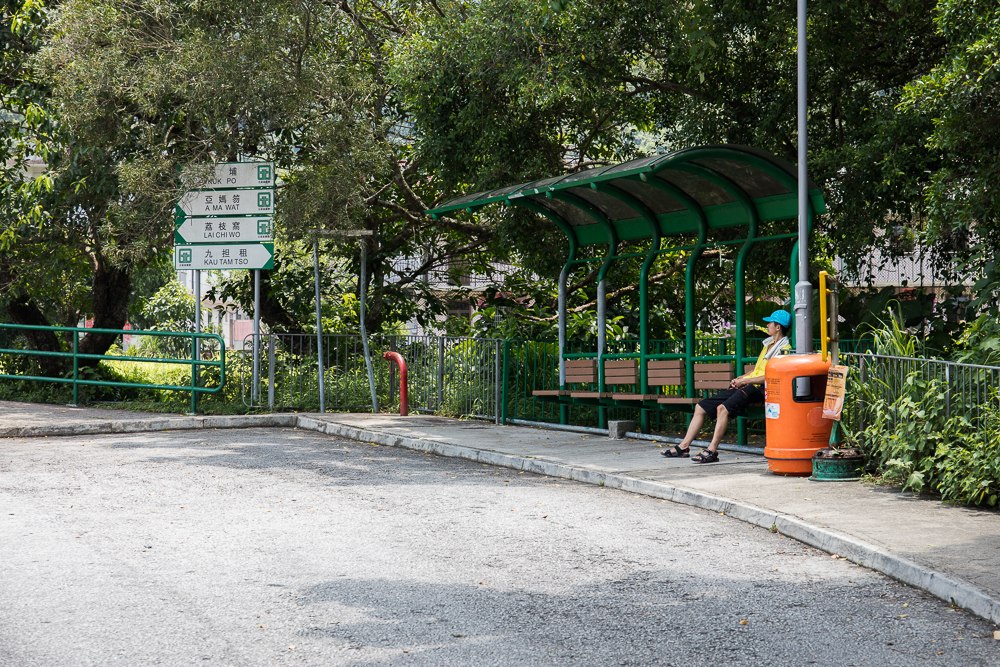 This photo trip comes to an end at the minibus stop. Go to the grocery stores nearby to buy a drink and take a rest if you have missed a minibus. This short and easy trail from Bride's Pool to Wu Kau Tang is a nice destination for photography or even just a leisure walk in the countryside.