Photo Trip at the "South Pole of Hong Kong" - Po Toi Island
Hong Kong is small but blessed with beautiful nature. In addition to mountains and hills, you can also find a lot of beautiful islands. Known as the "South Pole of Hong Kong", Po Toi is Hong Kong's southernmost island and a destination that landscape photography lovers cannot miss. Comprised almost entirely of easily weathered granite, the island boasts peculiar-looking rocks. At Nam Kok Tsui, one of the two southernmost capes in Hong Kong, you can enjoy the magnificent sea view under the lighthouse.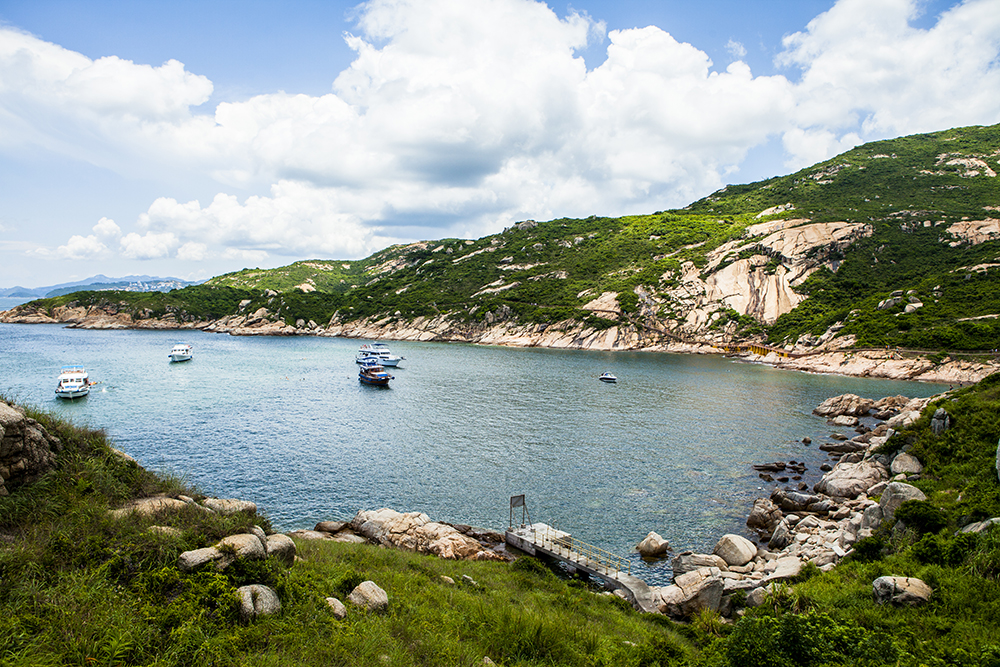 Background Information of Po Toi Island
Located at south of Hong Kong, Po Toi Island covers an area of 3.69 square kilometres. This gently sloped island looks like a floating platform when viewed on the sea, thus giving this island its name with the first word in Chinese meaning "to float". The geology of Po Toi Island is dominated by granite. It is famous for its rock formations such as the Coffin Rock, the Palm Cliff, the Tortoise Rock and a haunted house called the "Deserted Mansion of Family Mo". Further to the south and hike for around 3 hours, you can also see 3,000-year-old rock carvings on a cliff which is now a declared monument. There are eateries and seafood restaurants near the pier but no replenishing stations along the hiking trail, so stock up with plenty of water before you start especially in summer.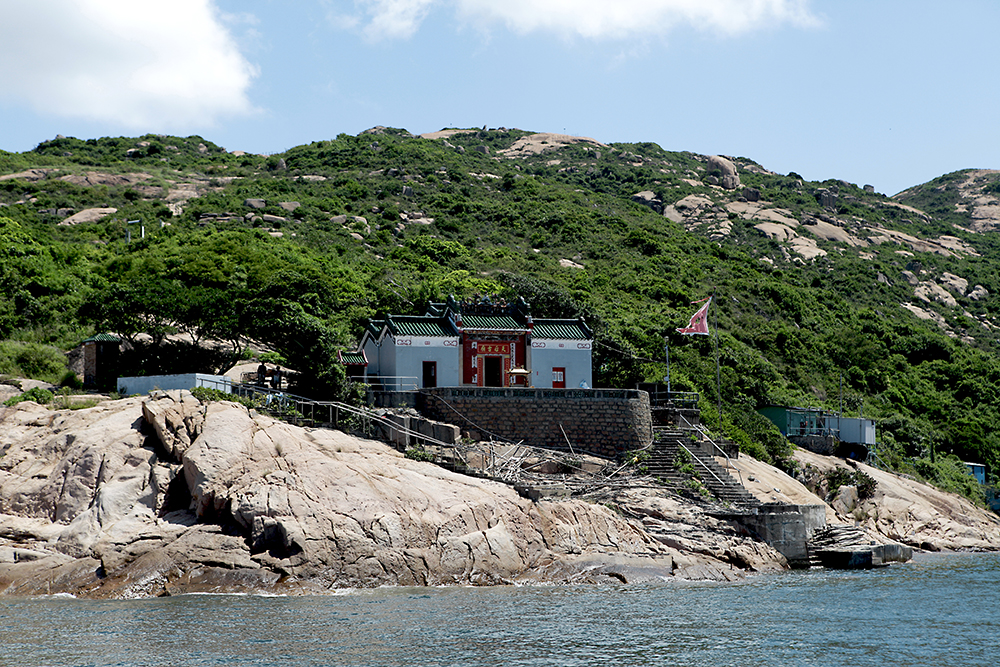 How to Get There
Plan ahead on timing before you visit Po Toi Island. You can board a kaito at Aberdeen Pier, which operates only on Tuesdays, Thursdays, Saturdays, Sundays and public holidays and the journey takes around an hour; or board a kaito at Stanley Blake Pier, which operates only on Saturdays, Sundays and public holidays and the journey takes around 30 minutes. Since the kaito service schedule is different on weekdays, Saturdays and Sundays, you should check beforehand at Transport Department website:
http://www.td.gov.hk/en/transport_in_hong_kong/public_transport/ferries/service_details/index.html#k10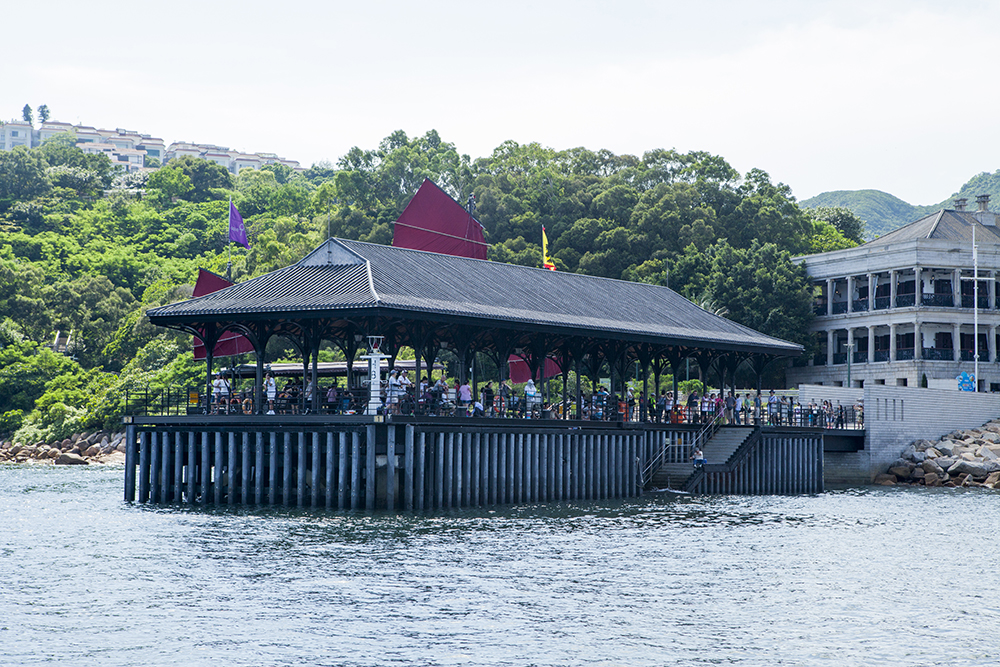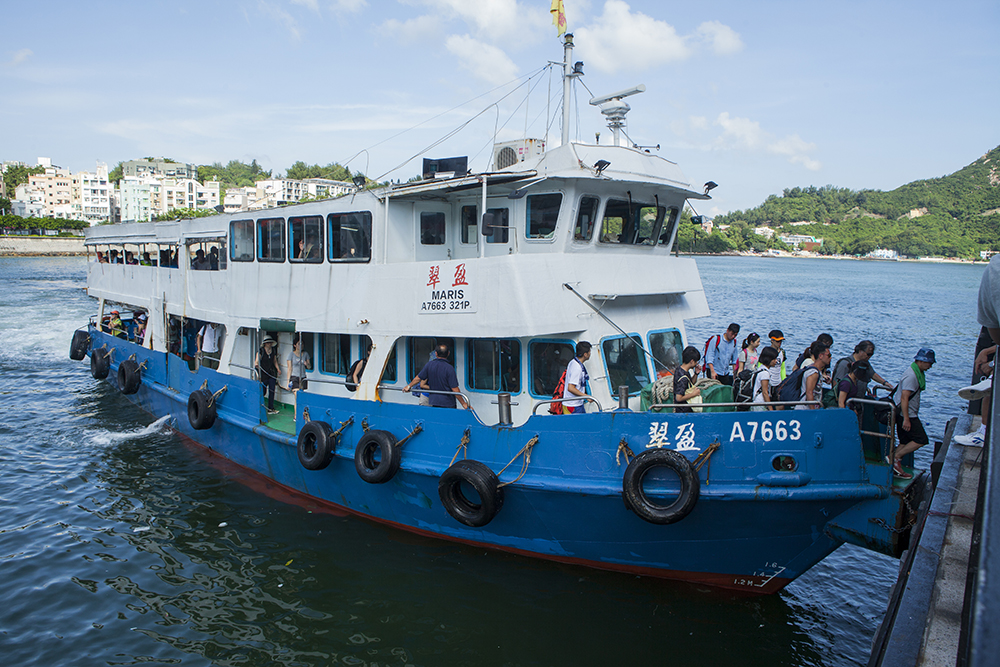 Use of Polarizing Filter for Bluer Sky
We visited Po Toi Island with professional tutor and Club Canon members who participated in a "Landscape Photography Course". After getting off from the pier, we headed to the hiking trail located on the right of the shops while enjoying a picturesque view of the blue sky and sea. To capture the blue sky, our tutor suggested us to decrease the exposure compensation by 1/3 to 2/3 stops, or use a polarizing filter for better gradation and more saturated colors of blue. If you were not shooting with front lighting, you could use a Graduated Neutral Density (GND) filter to reduce the amount of light for the sky.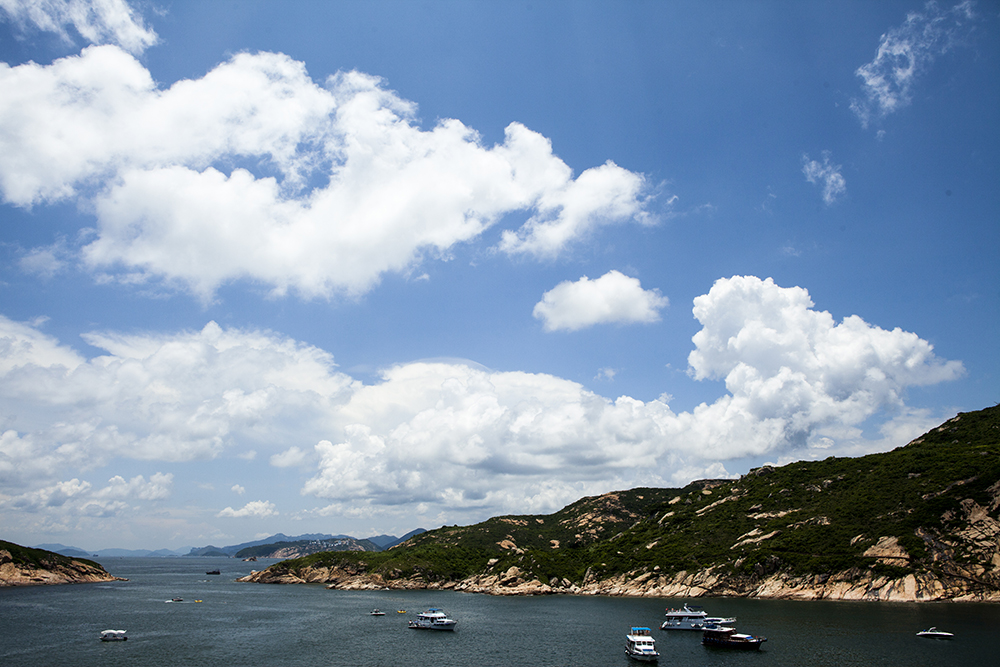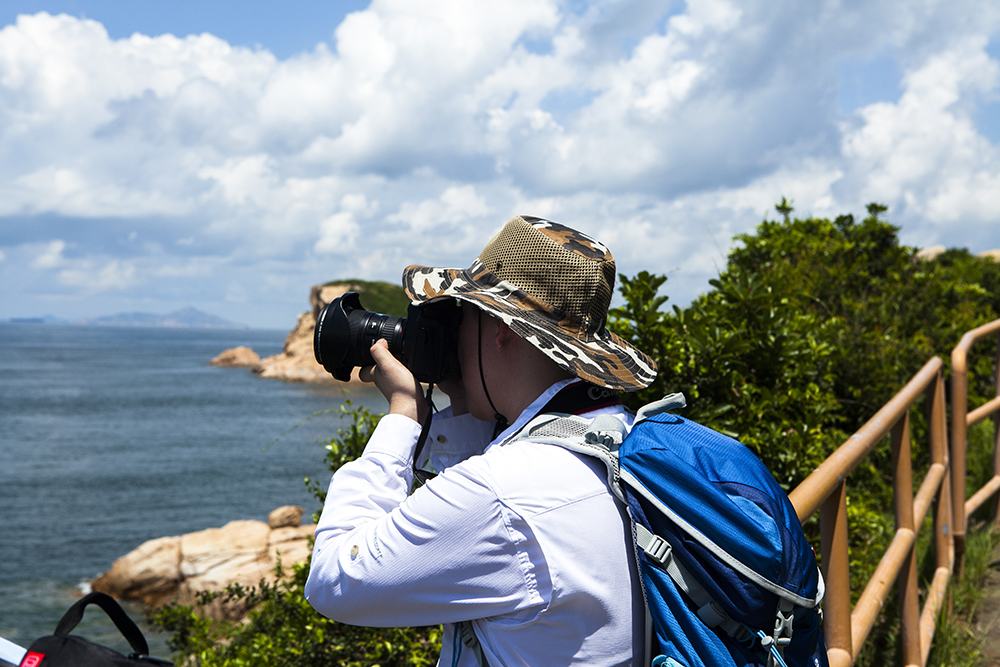 Continuous Shooting of the Splashing Waves
At the halfway of the trail, we could walk down to the seaside by the stairs to see 3,000-year-old totems carved on a rock. Apart from capturing the magnificent rock carvings and the sweeping shore, big waves could also be seen from a close distance. Our tutor seized the chance to explain to us the various ways of photographing waves splashing off the rocks. To freeze the waves, we could shoot at continuous shooting mode with a shutter speed of 1/200s or faster; or use a slow speed shutter to capture the traces of waves when they moved for more dynamic result.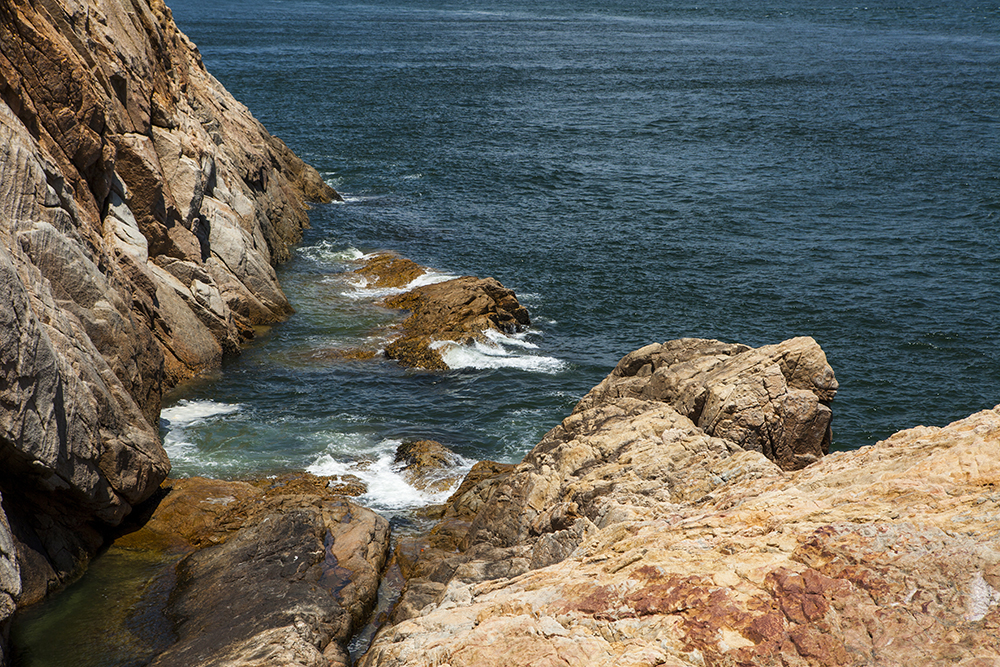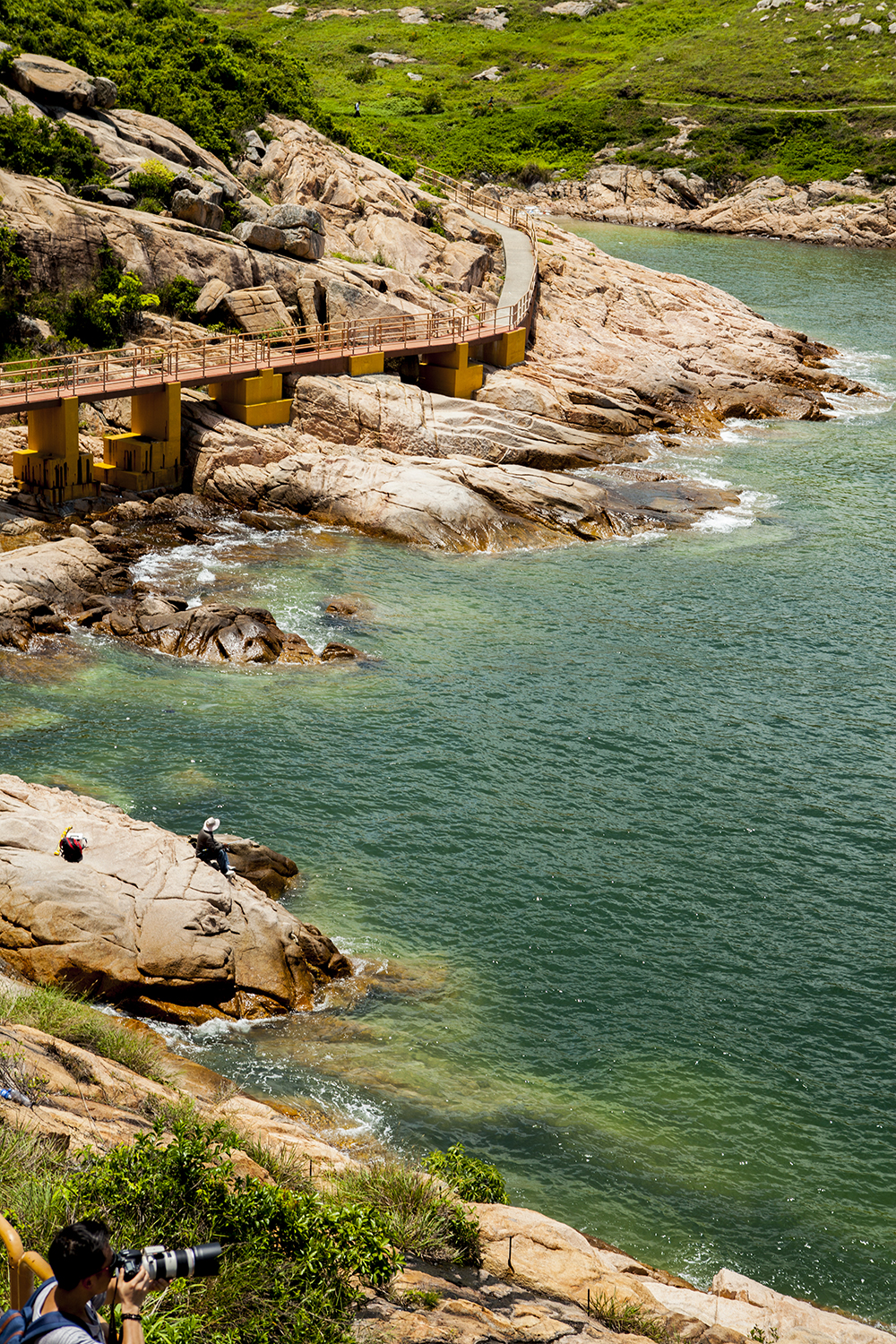 Capture the Peculiar-Looking Rocks
Continue on the trail and you could see many peculiar-looking rocks, for example the Palm Cliff, which is one of the most recognizable landmarks of Po Toi. Since we couldn't get close to it, our tutor suggested us to shoot with a telephoto lens and include the surrounding environment to enrich the composition. For rocks that we could get nearby, such as those giant rocks at Nam Kok Tsui, the southernmost cape of Hong Kong, we could shoot with an ultra-wide angle lens from a low angle or take panoramic photos for more magnificent result.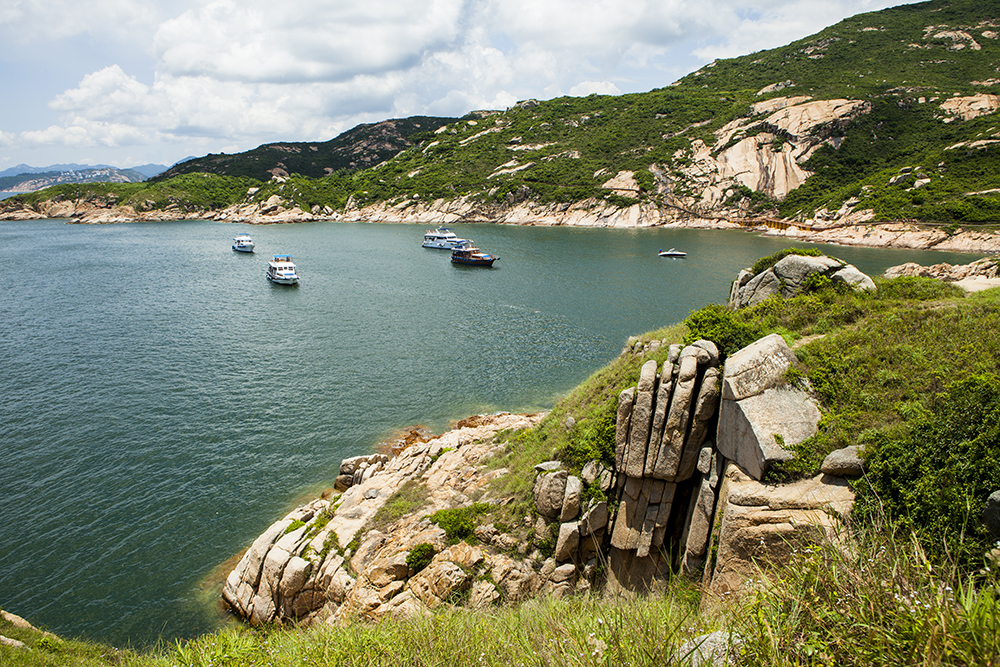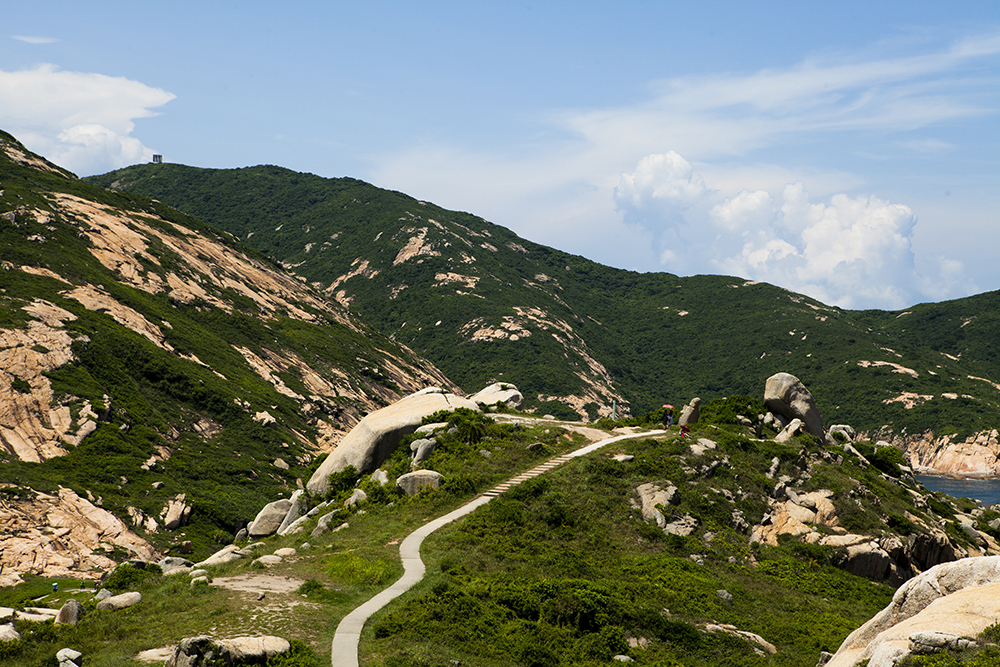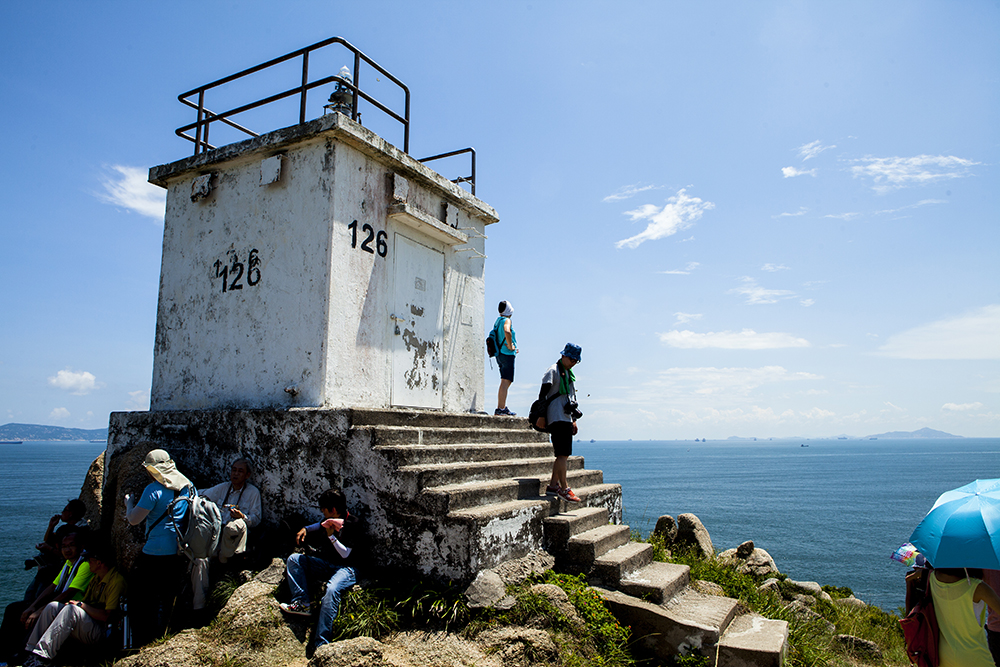 Other shooting tips were also shared by our tutor throughout our journey. For example, we could enhance the mood of the photos by including the surrounding elements in the composition, such as people living on the island, or those fishing leisurely by the shore. Besides, constructions like bridges, road signs and railings could be used to create leading lines in the photos for more eye-catching result with a greater sense of space.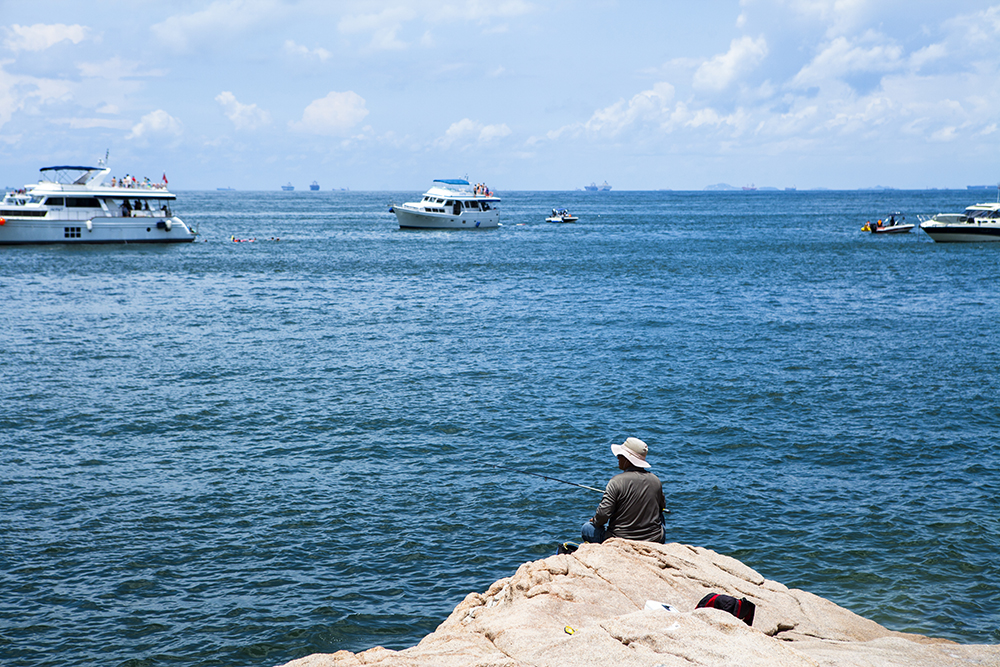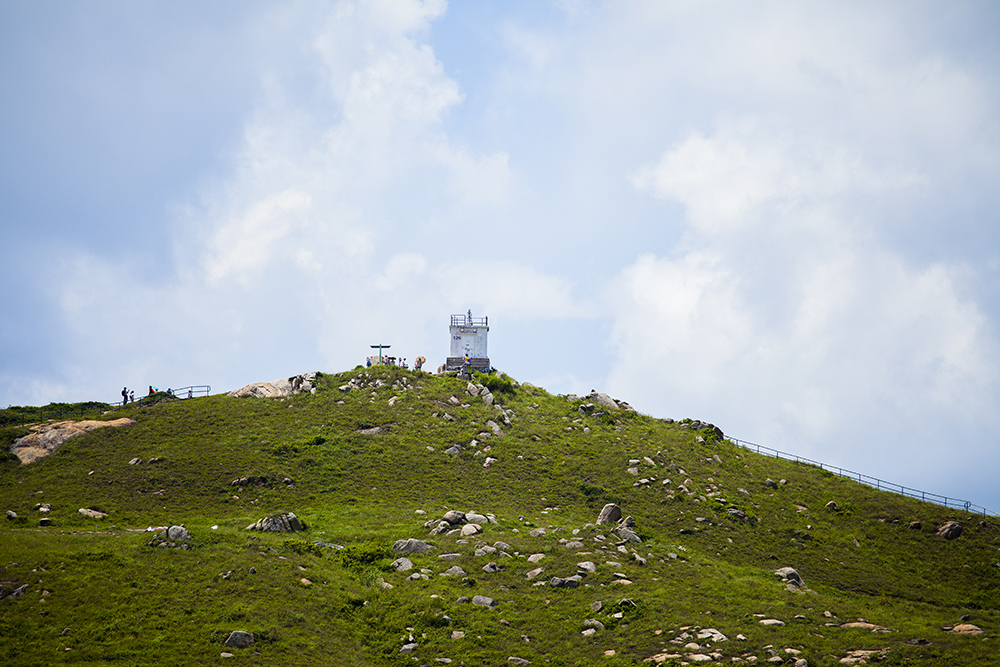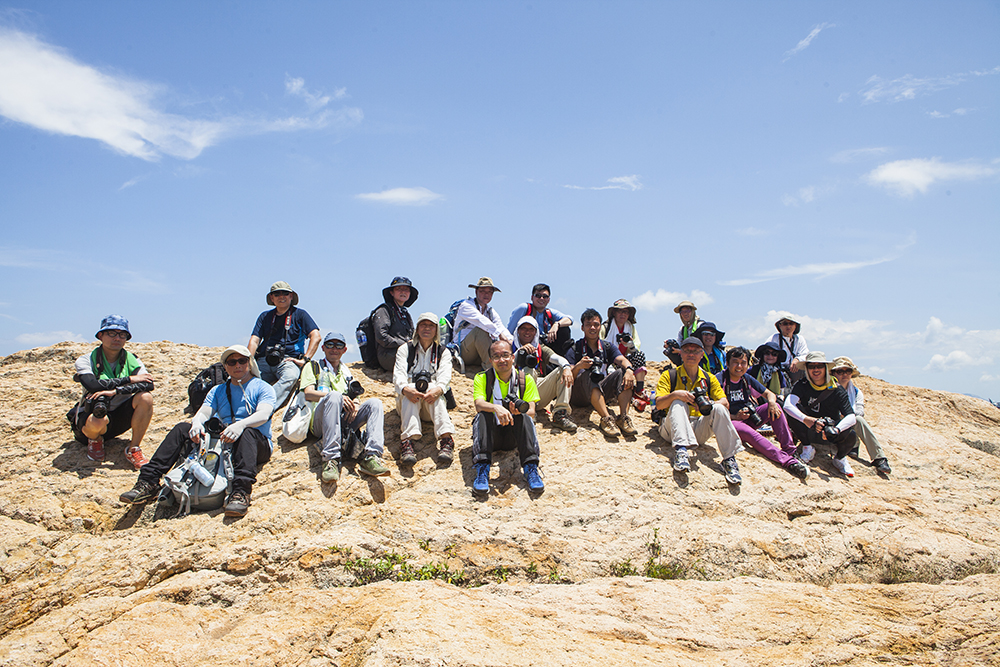 More Details