Wait and Catch the Perfect Action
Bird Photography Skills and Tactics
Hong Kong is home to many different species of birds, and the city's favorable geographical location offer a perfect habitat and place to forage for many migrating birds. No wonder bird photography is one of the popular photographic topics in town. Club Canon member Bobobird has great passion in bird photography since his first encounter in 2012. Currently living in Canada, he had once driven more than 4,000km just for the sight and a chance to photograph a rare bird.
A Perfect Shot Takes Both Skills and Luck
Bird photography is everything Bobobird had hoped for. There are new things for him to experience and learn about in every shooting, making it a more challenging and exciting topic than other types of photography. "In an era where everyone can shoot with a mobile phone, it's the professionalism that matters to take photos using a camera. You need to have the basic knowledge about photography, but unlike taking portraits where you can ask for a certain pose or expression, in bird photography you cannot control when the birds appear and their action," he explained. Bird photography is about patience, perseverance and luck. You may end up with nothing after a day's or many days of waiting.

Speaking of the most unforgettable shooting experience, he cited the time he tried to photograph a Great Grey Owl in Ontario, Canada back in 2014. "It was Ontario's coldest winter in 35 years with temperatures routinely in the -20/-30oC range. Wind conditions were really bad at 50km/h or higher. When waiting out in the cold, I could barely feel my fingers, toes and tip of nose. This particular bird was a very rare occurrence in Ontario so it was still worth it. Overall I made 23 trips that involved almost 4,000km of driving and I managed to see the bird only 3 times."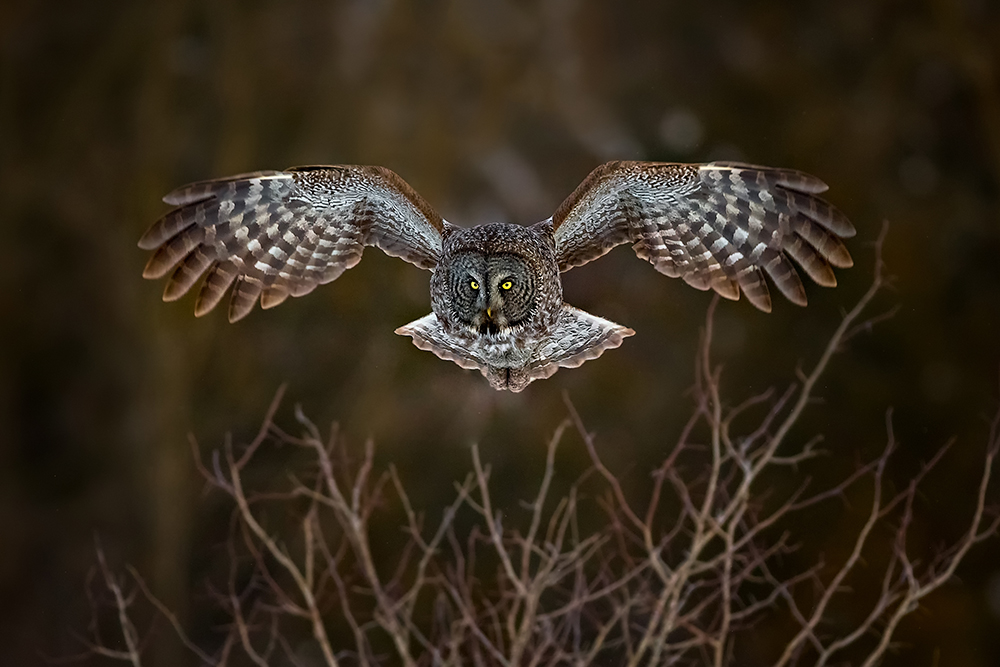 Hong Kong - A Paradise for Bird Photography
Bird photography is a kind of record of the wildlife but think as if you are painting a picture. A good preparation beforehand can definitely increase your chances of getting successful shots of the bird's action. Spring is the breeding season for birds and Bobobird suggested we shoot more often during the season. "This period of the year offers a great variety of subjects to photograph. You can observe and take photos of the whole breeding process, from courtship, reproduction, building nests, laying eggs to feeding a nestling, making it easier to get a special shot. All animals see humans as a threat, it's important that we slow down when shooting and avoid any unnecessary movement that may frighten them. Keep a distance from them to avoid causing a nuisance and enhance your chance of getting a good shot. Most importantly never interfere with or disrupt whatever the birds are doing during this critical period. Even minor issues can cause them to abandon their nests or their young."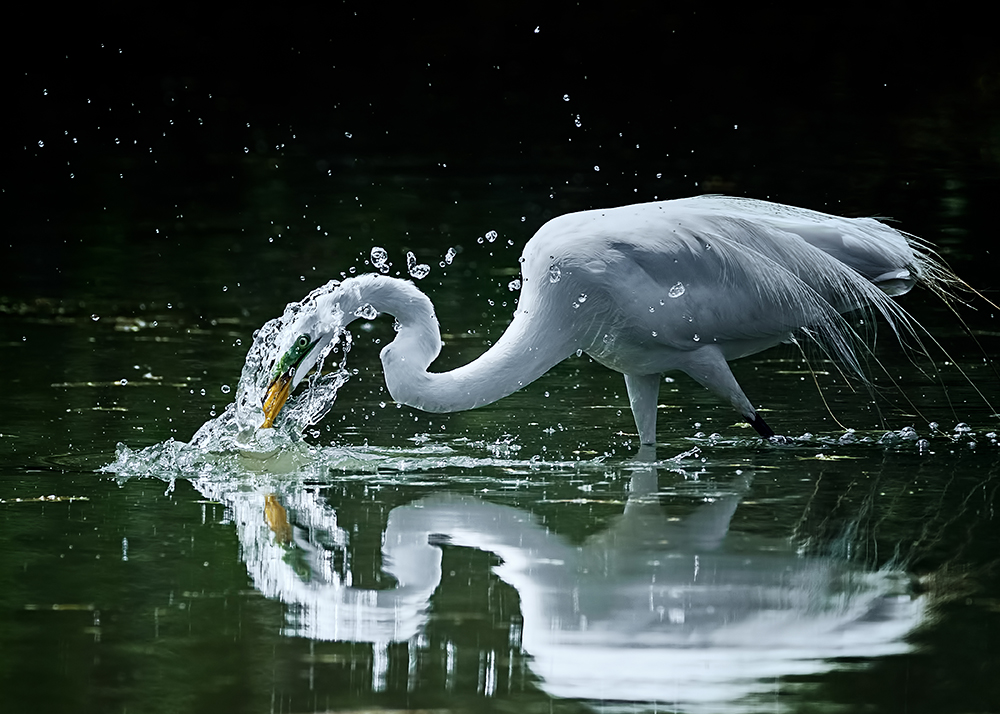 When asked about the recommended shooting locations in Hong Kong for bird photography, Bobobird mentioned that there were lots of places but for beginners Shing Mun River in Shatin and Nam Sang Wai in Yuen Long for water birds, and Sai Kung Pier for Black Kite. "The boatmen selling seafood at Sai Kung Pier throw food waste into the sea and this attracts Black Kites, making it possible to photograph them at close range." Bobobird also recommended ferry trips to Lantau Island during spring to photograph Terns which follow the ferries to catch fish when the ferries make waves. Quite difficult due to the small size of the birds but good non-stop action. He had once travelled 8 times on the ferry in one day just for the sake of taking pictures of them! "That day it started raining heavily but rain and flying birds make really special shots so instead of going back into the ferry for shelter I continued shooting. At the end of the day I was completely wet."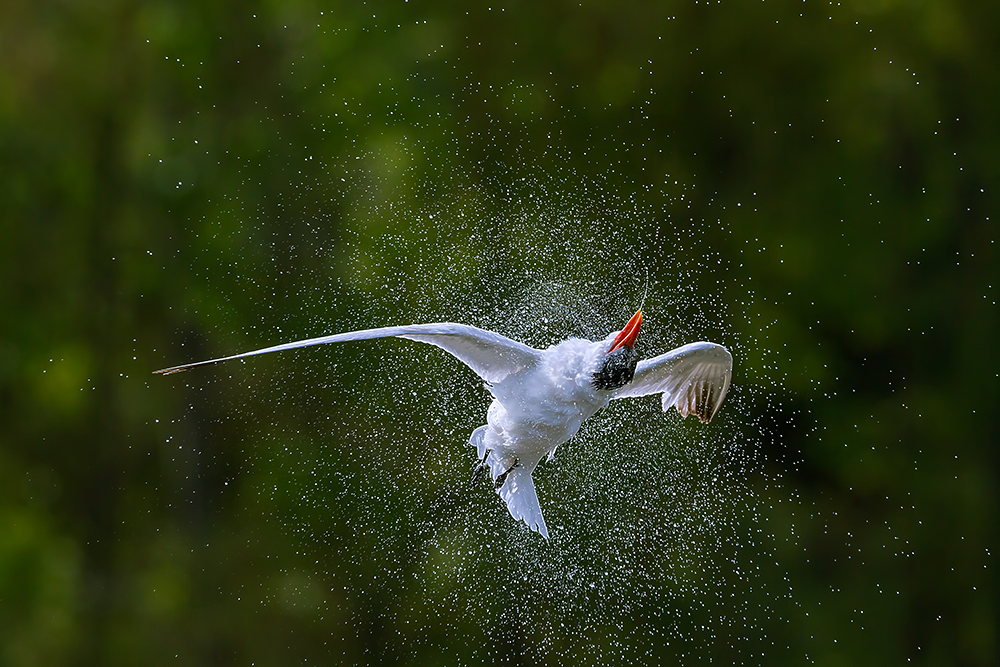 When it comes to photographic equipment, Bobobird used
EF 500mm f/4L IS II USM
and
EF 100-400mm f/4.5-5.6L IS II USM
for most of the time which offer him both the telephoto range and mobility he needed. "I think good mobility is very important. That's why I would prefer lenses that support handheld shooting and allow me to move around easily. I highly recommend
EF 100-400mm f/4.5-5.6L IS II USM
for its compact and lightweight design as well as high image quality, which enables me to move from one place to another easier. Its 4-stop Optical Image Stabilizer can ensure sharp photos even when shooting handheld. Also I'm most impressed with its minimum focusing distance which is about 0.98m. With it I can do macro type shots from very close range. When you are more experienced with reading the light, try going fully manual."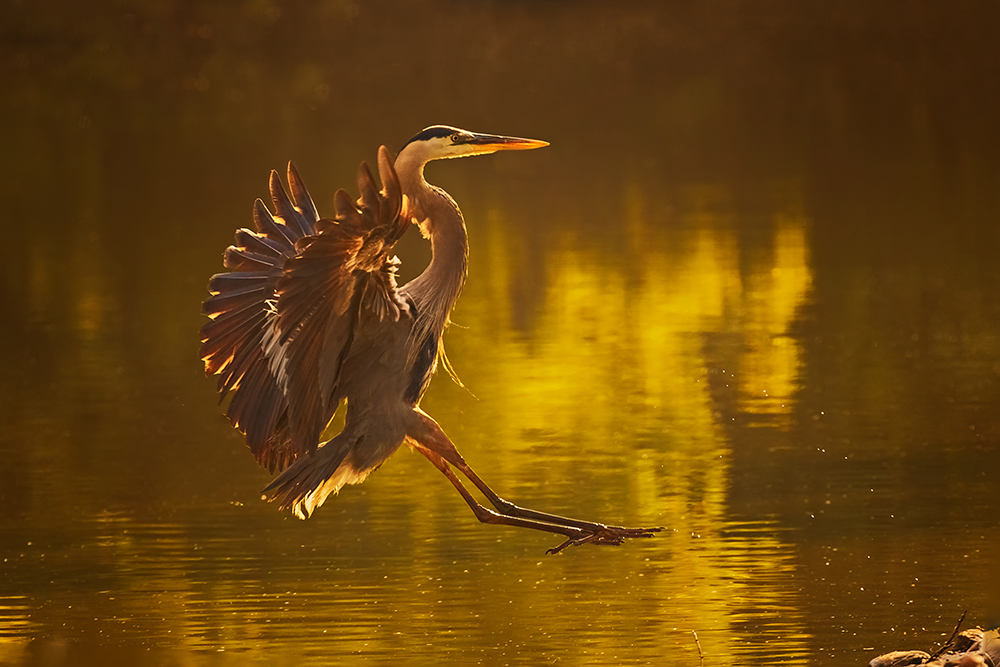 No Shortcut. Only Practice Makes Perfect
Despite that Bobobird only had a few years of experience in bird photography, he got quite a number of nice shots which he thought was the result of perseverance and careful observation. "As long as you spend time to observe them and learn, you can predict their flight path and action and achieve the best framing. When the moment comes you just raise your camera to take a shot."

For camera settings, Bobobird suggested novices to shoot with Auto ISO and adjust the shutter speed to anywhere between 1/1600s and 1/2000s in order to freeze the flying and foraging action. To achieve a sharp subject, use a f/5.6 – f/8 aperture to keep the bird within the depth of field. Bobobird added, "One thing to bear in mind is that even though the ambient lighting remains unchanged, you still need to adjust the exposure value according to the colors of birds. For birds with darker feathers, increase the exposure compensation a bit so that the feathers captured can show greater gradation."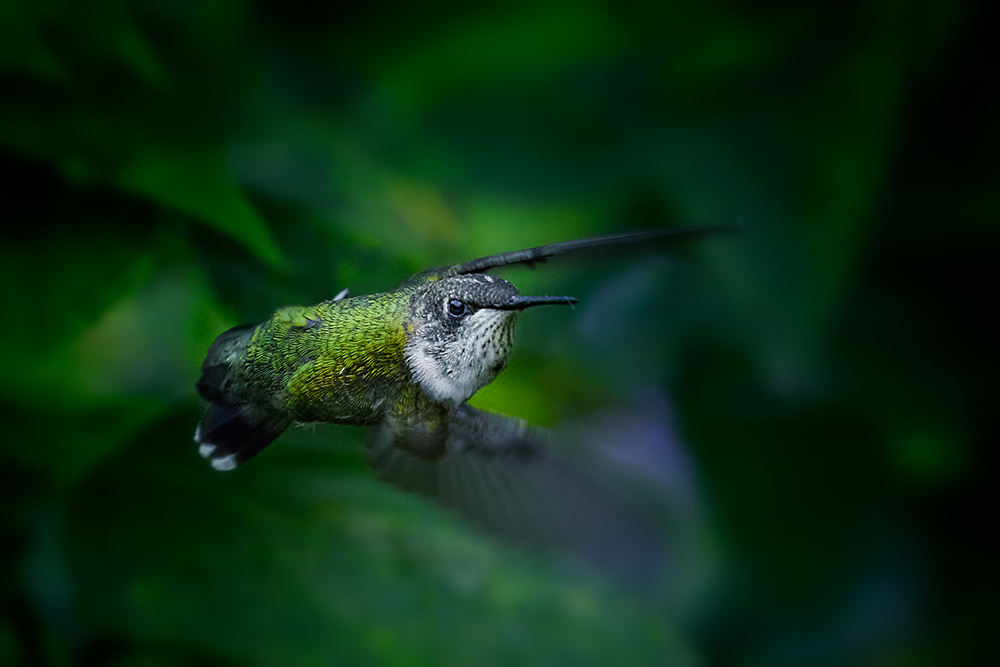 We can activate the lens' AI Servo AF function to track focus and shoot in continuous mode to increase the chance of capturing the bird's fleeting action. In general, it is best to focus on the bird's eye or head using Central One-Spot AF and continuous focusing. If the bird is small in size, or at time that you can hardly predict its flight path, expand the number of AF points to 5 or 9 to ensure accurate focusing. Bobobird added, "In bird photography, practice makes perfect. So it's important that you shoot often to enhance your skills. When you have time at home, practice shooting with various household objects to enhance your speed and accuracy in manual focusing. This can be very useful when you go out to photograph birds in the wild."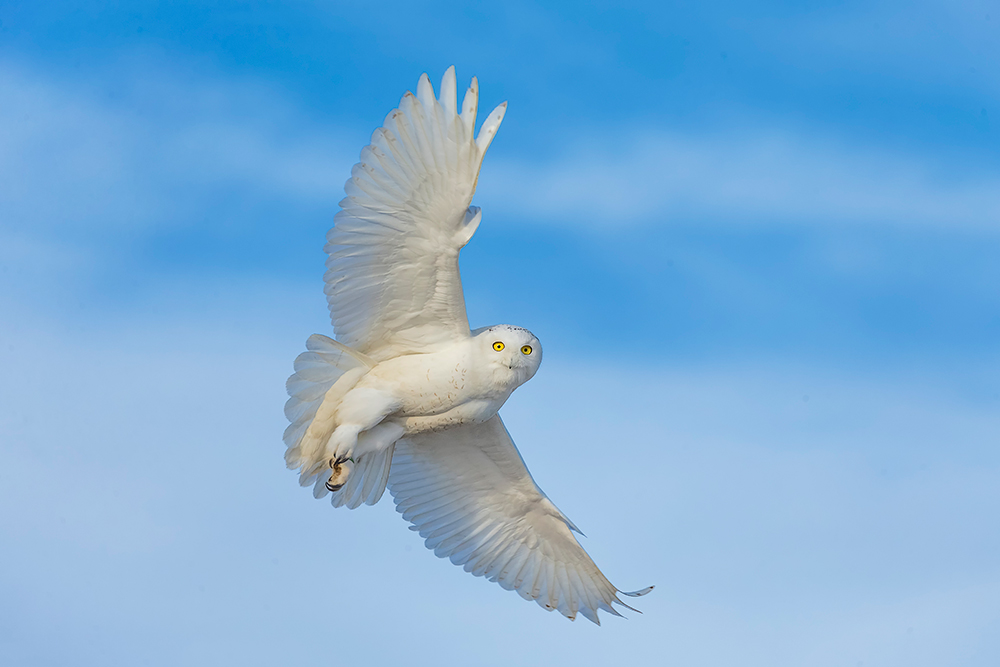 Bobobird main advice to anyone who is interested in bird photography is to stay optimistic. "You have to be prepared for lots of hardship and disappointments. It is hard to take a great shot and that is normal. Just never give up. If you do not get it today, there is always tomorrow! Practice more, learn to read the light and use it for good effect." Bobobird also reminded us that the number one rule in nature photography is to behave ethically and treat the natural world well. Try not to interfere with their lives or the environment, In return you will be rewarded with natural and sometimes very unique photographs.
Last words, "Safety first - no photograph is worth risking your limbs or life. There will always be another, safer day!"
You may see more of his work at
https://www.500px.com/bobobird