World-first EOS 6D Mark II Astrophotography time-lapse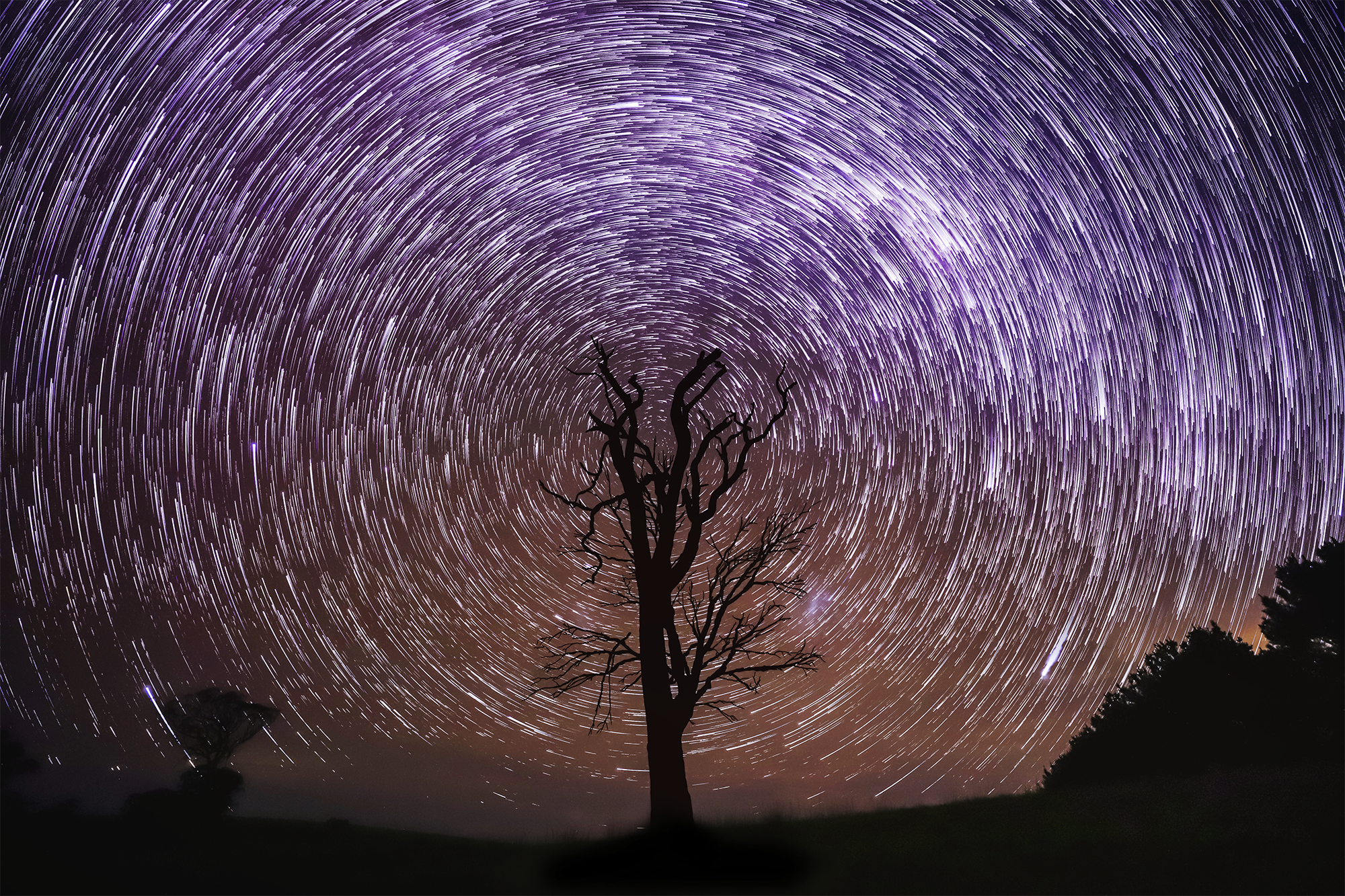 *This article was sourced from Canon Australia and originally appeared at
https://www.canon.com.au/explore/astro-timelapse-6d-mark-ii-matthew-vandeputte
Haven't watched the video above yet? Do it—we'll wait. Promise!
Okay, now you're back—you've watched it we're guessing. You'd like a bit of a backstory, perhaps?
Well, we had this extra special exciting news about EOS 6D Mark II, and we wanted to do something extra special exciting to celebrate. Not just a, "Hey, guys, we've got a new camera—it's really cool." We wanted fireworks… and what says fireworks more than an Astro time-lapse (aside from actual fireworks, obviously)? Nothing.
So we reached out to one of Australia's—if not the world's—most creative time-lapse photographers Matthew Vandeputte. We challenged him to flex his creative muscle—and create something beautiful and mesmerising—for the release of EOS 6D Mark II. The result is what you've just watched.
To give you a better understanding of how this work was created, we asked him a few probing questions.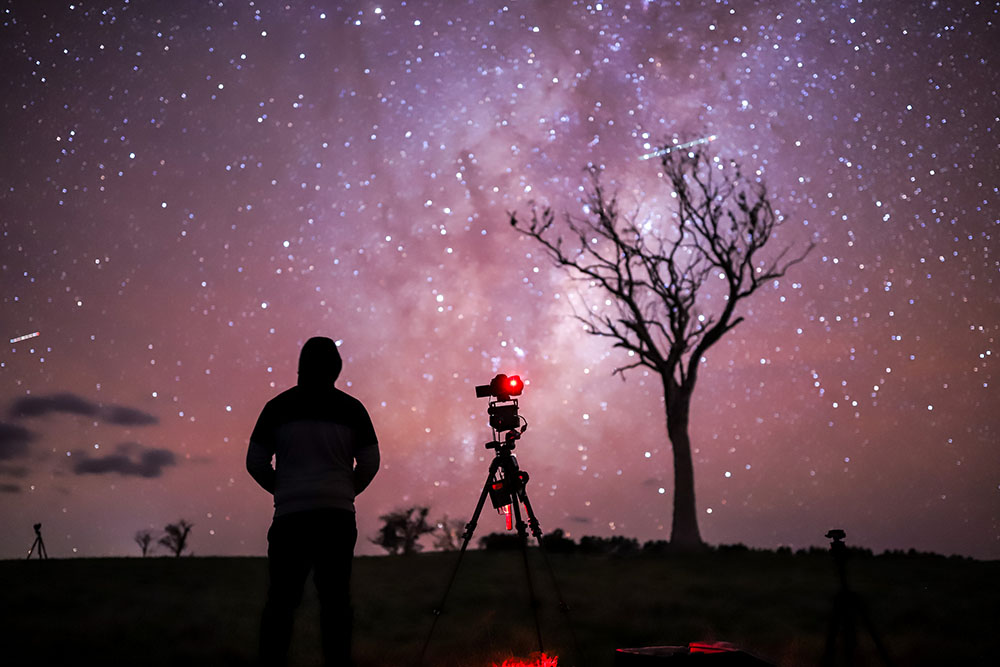 What's the concept of your time-lapse film?
I wanted to juxtapose the fast-paced and bright city environment with the beauty and solitude of the dark night sky. Humanity has used the night sky and all its elements for thousands of years to navigate, and to tell stories. That connection with the night sky—and space—has largely disappeared because of the creation of cities and urban lifestyles that accompany city living. The creation of cities—as beautiful and impressive as they can be—has introduced an enormous amount of light pollution into our environment. This has directly impacted our connection with the night sky, and by extension our ancestors.

It's quite interesting: the further you move away from light pollution, the brighter the sky appears to become.
Where'd you shoot this?
I opted to shoot the city scenes in and around Sydney, where I live. For the Astro shoots we needed locations with a dark sky and interesting foregrounds (I love dead trees as subjects). The astro segments were shot in locations around Goulburn in New South Wales.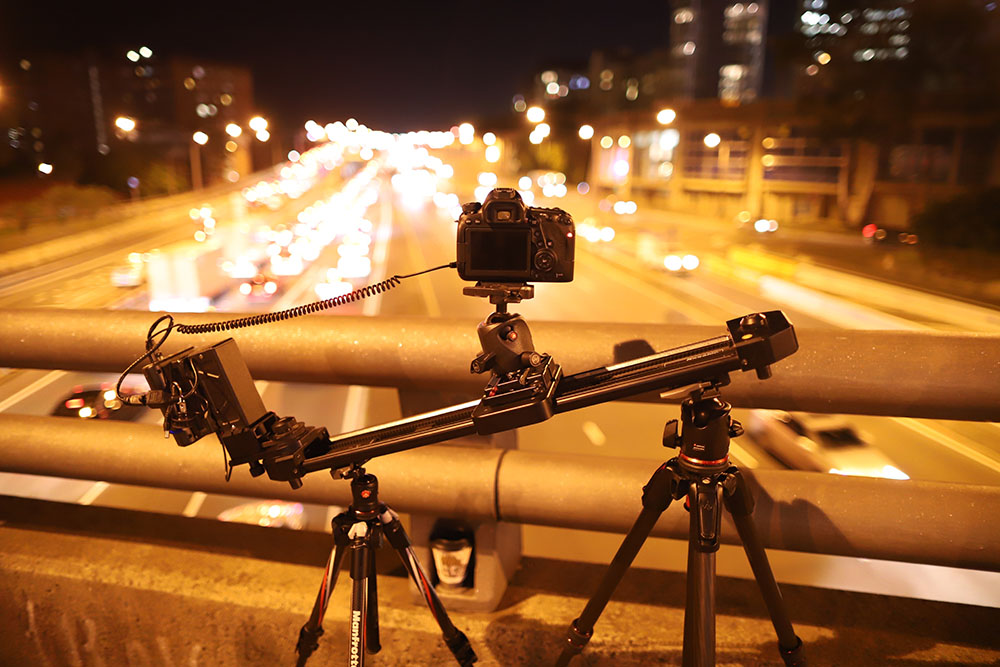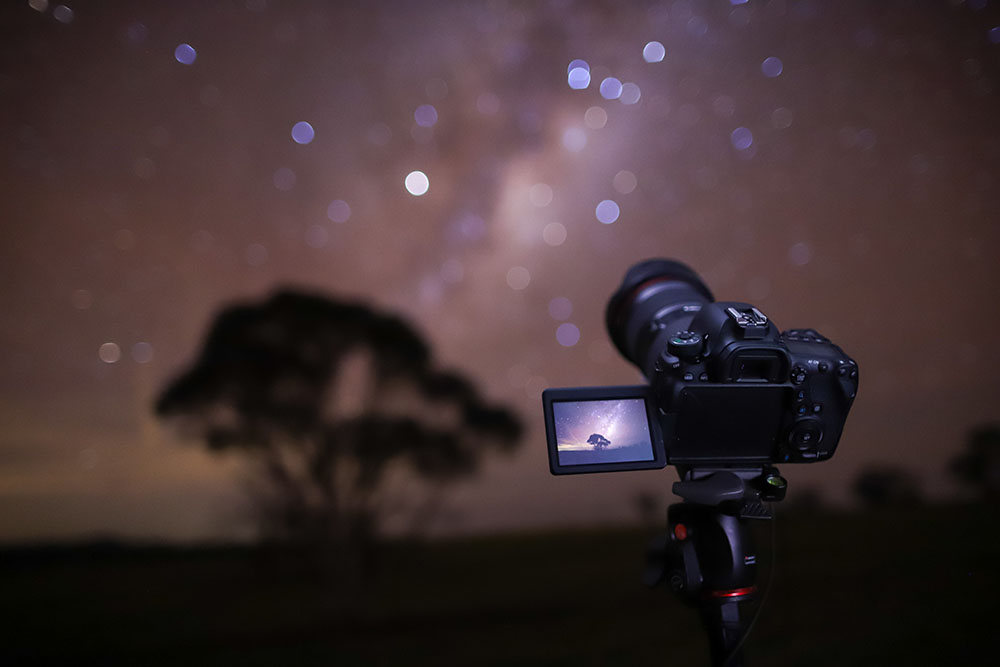 Did you have any help?
I had a specific type of edit in mind, so I commissioned my friend Guy Burns to create a custom piece of music that would complement the 'back and forth' type of edit. I don't think there's any stock music out there that would have worked half as well as Guy's creation. Rob Mulally acted as my assistant on the shoot—helping with location scouting, planning, transport and logistics. Stephen Casey gave some great tips on locations and Matt Maas kindly allowed us to shoot and stay on his family's property.
How'd you go about creating your vision?
First we went about location scouting, and then started planning the shot with a specialised astrophotography app called Photopills. I had a couple of very specific shots in mind. The first one was showing the core of our galaxy rising out of the horizon, with a single tree in the foreground to give a sense of scale.

When it comes to the motion control shots, it's slightly harder to plan the movements and—because of this—the end result. The camera's put on a two-meter rail and is left to run for hours. In these shots the foreground moves faster than the background, so it can be tricky to predict where certain elements will be at the end of the shot. This is especially true when working with weird angles, like shooting from the ground. The new flippable screen helps out massively with this.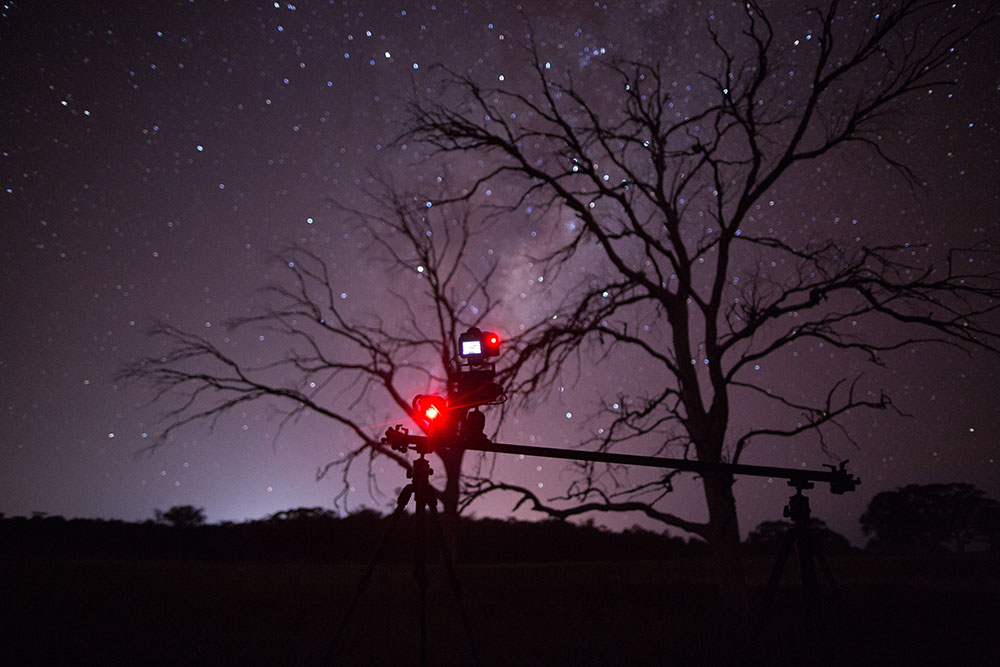 Were you worried about the weather ruining everything?
All we could do was hope for the best when it comes to the weather. Thick fog ruined a lot of the shots on the first night of shooting. Luckily, on the second night we were treated to an extremely clear sky coupled with no humidity, which resulted in the exact shot I had in mind.
How long did this short film take to make?
I shot four nights worth of cityscapes for the traffic scenes, two test nights of astrophotography to get to know the low light qualities of the sensor, and three nights for use in the final product.

As for editing it's hard to say the total number of hours. If I had to guess, I'd say it took the better part of a week. A lot of time in the edit went into the colour grading and editing of the JPEG files. I shot both RAW and JPEG stills on the shoots, however because we're working with pre-production cameras no software supports the RAW codec in an efficient way.

The fact that the whole production was created from JPEGs and 4K time-lapse video files—straight out of camera—speaks for the strength of the EOS 6D Mark II.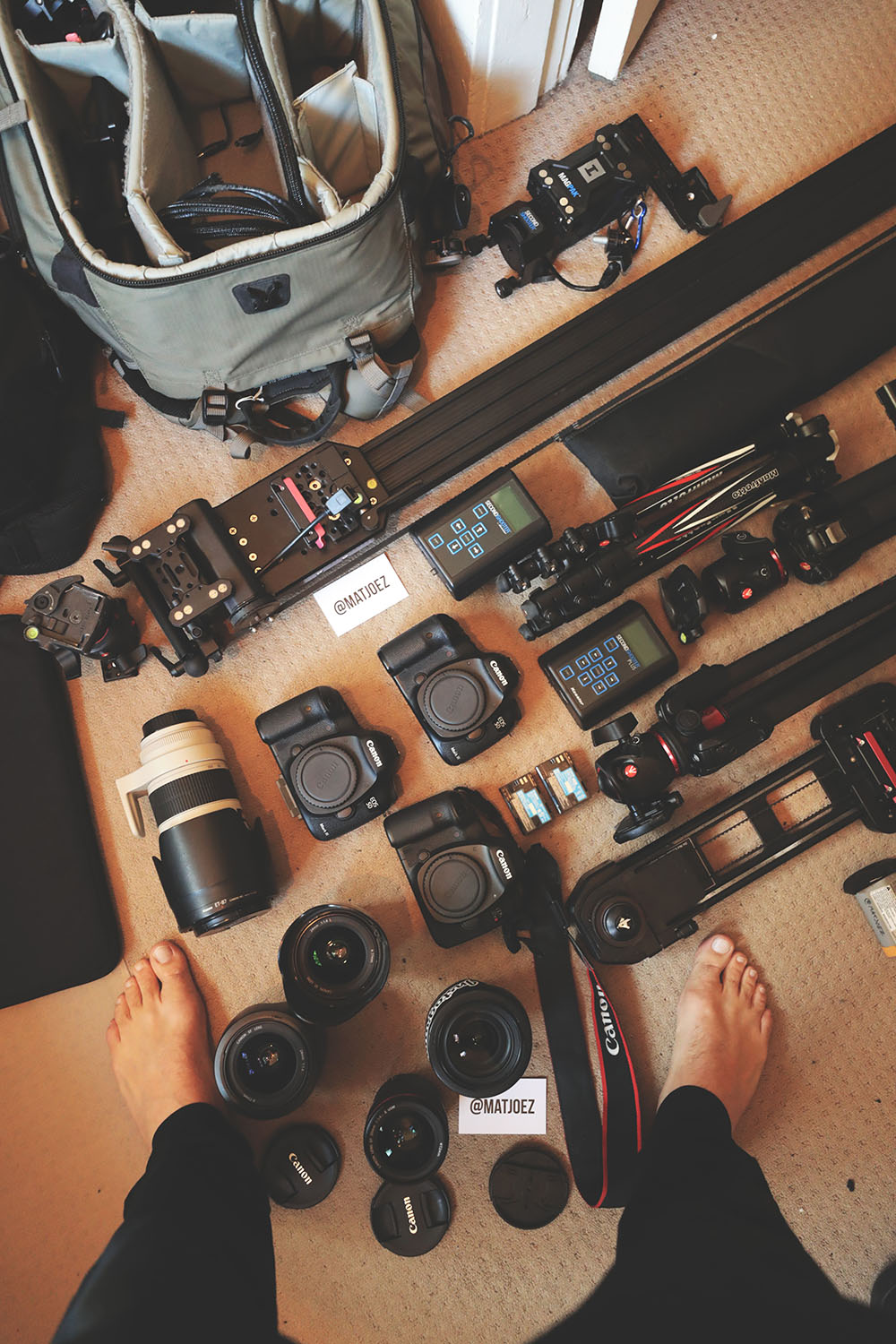 How did it feel to be one of the first people in the world to get to shoot with EOS 6D Mark II?
It's always an honour to get involved with any Canon production. It's an even bigger honour when it involves a big camera release like the 'EOS 6D Mark II'. A while back I was lucky enough to get early access to the EOS 5D Mark IV for promotional purposes, to now get early access to a new camera and to be commissioned to produce a launch video is a whole other level of awesomeness.

It's also pretty funny seeing all the rumour websites come up with stats and specs, while the camera they're talking about is sitting on my desk!
What's your initial impression on the EOS 6D Mark II?
The EOS 6D Mark II is the perfect time-lapse camera for me. The battery life, weight, flexibility of the vari-angle screen, built in functions—mainly the intervalometer and 4K time-lapse video—and compatibility with all my existing Canon glass are killer.

A flippable touch screen on a full frame camera is something I've always wanted. Paired with amazing low-light performance and built-in 4K time-lapse video, it makes this camera a no brainer for me!