Limited for October - Giant Moon in the Concrete Forest
To name the most popular photography spots in Hong Kong this October, Lee Tung Avenue must be one of them! Hanging amid the busy Wan Chai district full of high-rise buildings, the giant installation art piece "Museum of the Moon" created by UK artist Luke Jerram measuring 7 metres in diameter and featuring detailed NASA imagery of the lunar surface allows the public to have an up-close experience with the "moon".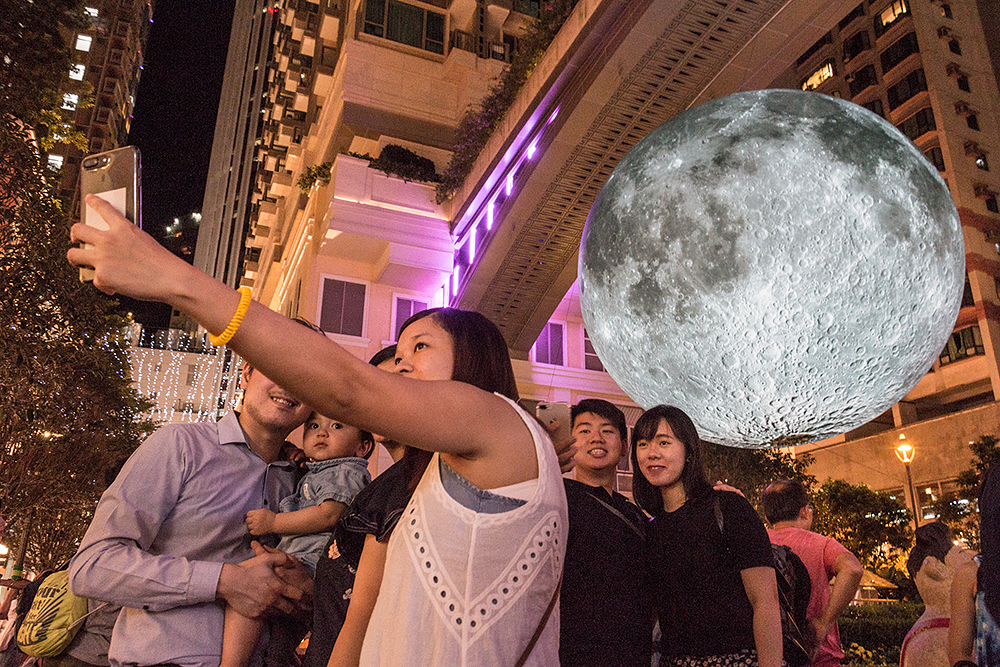 Located right opposite to the Southorn Playground separated only by Johnston Road in Wan Chai, Lee Tung Avenue is easily accessible with public transportation. Take exit A3 from Wan Chai MTR station, cross the road and you will find Lee Tung Avenue on your right hand side. The giant moon installed at the Central Piazza looks magnificent even from afar. It may not be easy to take a nice shot due to the large crowd. So take a look at the tips below on composition for more inspirations!
Slow-Speed Shutter to Record the Flow of Crowd
Due to its convenient location amid the busy city center and the attraction of the giant moon, Lee Tung Avenue attracts even more visitors than usual. Instead of spending great effort to avoid the crowd in the composition, why don't we use a slow-speed shutter to capture the stream of people which can make a strong and interesting contrast with the static moon? The longer the exposure time, the blurrier the people will appear. You can adjust the camera settings according to your own preference. Use a ND Filter if necessary. For more information on settings and skills, please refer to the article
"Photographing Places with No One Present"
.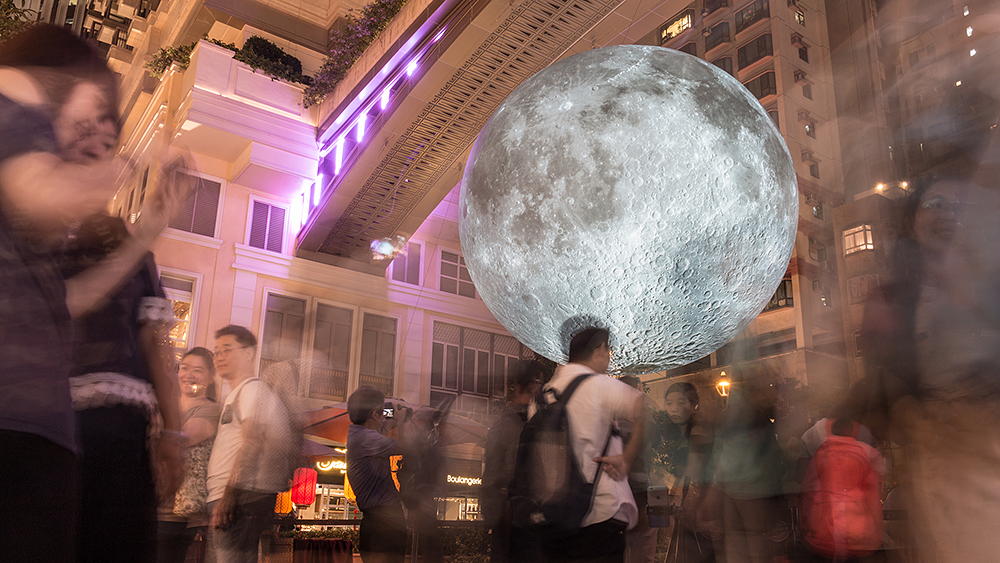 Silhouette Shots by Featuring the Giant Moon
Another way we can try is to shoot with the tele-end of a zoom lens from a low angle. Fill the background with the illuminating giant moon and capture the silhouette of a back-lit subject placed in front of it. According to our experience, to avoid the crowd being photographed, the camera needs to be about 1 metre above the ground and angled up to take the silhouette shot.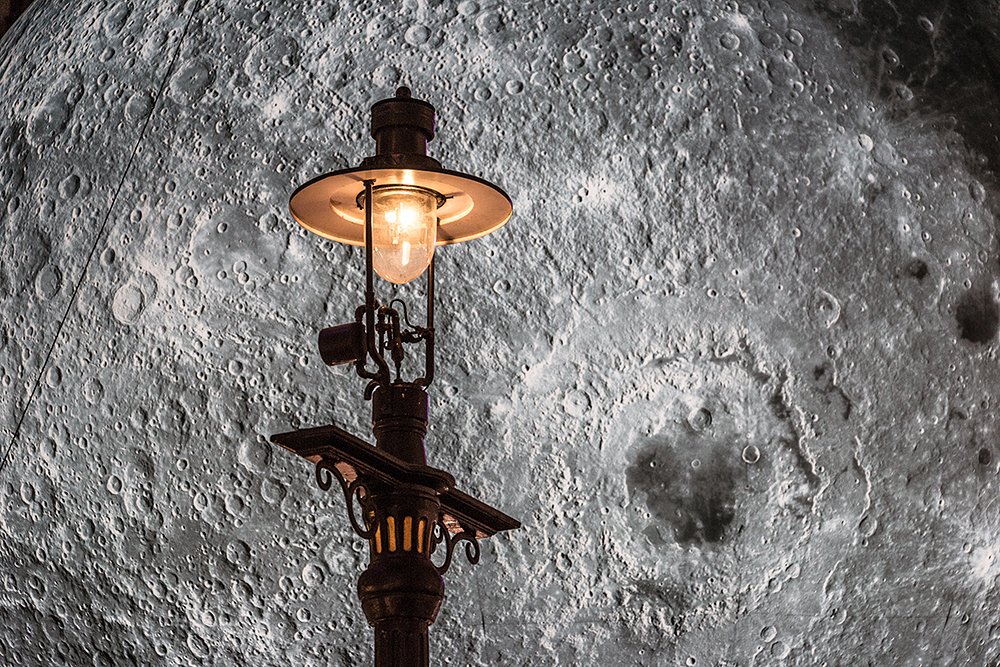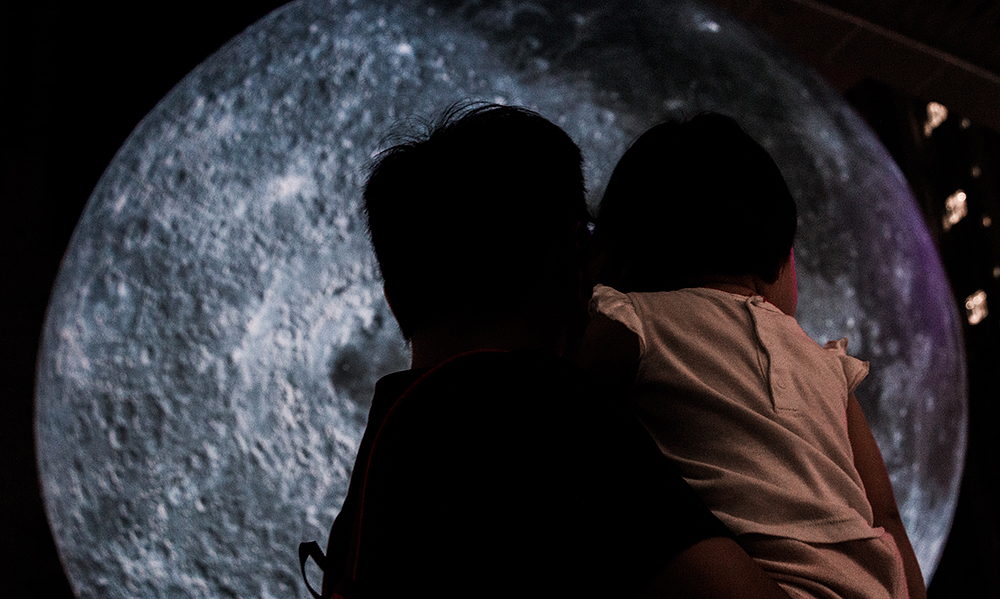 The exhibition period of the "Museum of the Moon" will last till 31 October. Come with friends to try out the photographic tips mentioned above and feel the poetic atmosphere that only lasts for a limited time!