I have quite a lot of chances to travel and shoot due to work and sponsorships. To pursue higher image quality, zoom lenses with larger aperture such as 24-70mm f/2.8 and 16-35mm f/2.8 on an EOS 5D Mark IV are usually my preferred choices. Yet due to increasing numbers of trips to Japan in recent years and the urges to travel lighter and put more emphasis on embracing the travel experience, I sometimes opt for a lighter combination of lens and camera. This article will show you those travel destinations I have been to, and you will find out more on the lenses I used that are both lightweight and high quality as well as some useful shooting tips.
Tokushima
Ogimachi village in Shirakawa-go, Gifu, Shiiba village in Miyazaki, Kyushu, and the Iya area in Tokushima, Shikoku are collectively known as the three rarely-visited places in Japan. When traveling to Tokushima, Miyoshi city offering attractions of Oboke Gorge, Koboke Gorge and Oku-Iya is a must-visit area.
Besides, taking the Naruto cruise ship for a close view of the Naruto Whirlpools is another must-do activity. Not only can you witness the amazing whirlpool spectacle, the sight of the 1,629m-long Onaruto Bridge from the sea level also makes an incredible experience. During the cruise trip, the ship constantly adjusts its direction so that tourists can admire the whirlpools from different angles. When framing a shot, I would suggest to include the bridge in the background so as to add depths to the photo.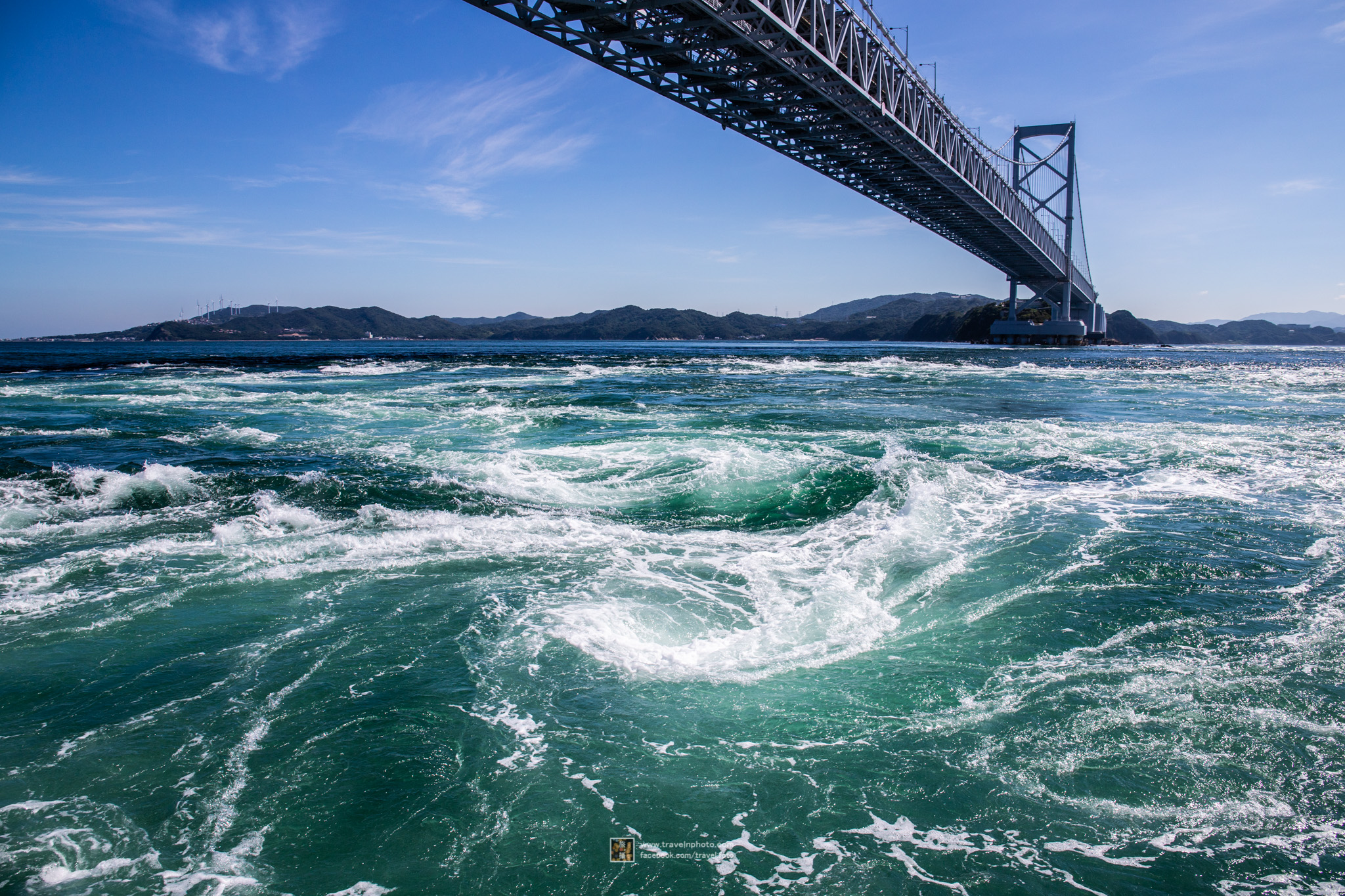 Mt. Tsurugi
At 1,955m in height, Mt. Tsurugi, the second highest mountain in western Japan, is listed as one of the 100 best mountains in Japan. The close proximity to the Iya area makes it the most popular hiking location in Shikoku. Its name, Tsurugi meaning sword, originates from the legend that the sword of Emperor Antoku was hidden deep within this remote mountain. As summer in Japan is hot, the flexibility and mobility benefited from bringing lightweight photographic gears are important for hikers.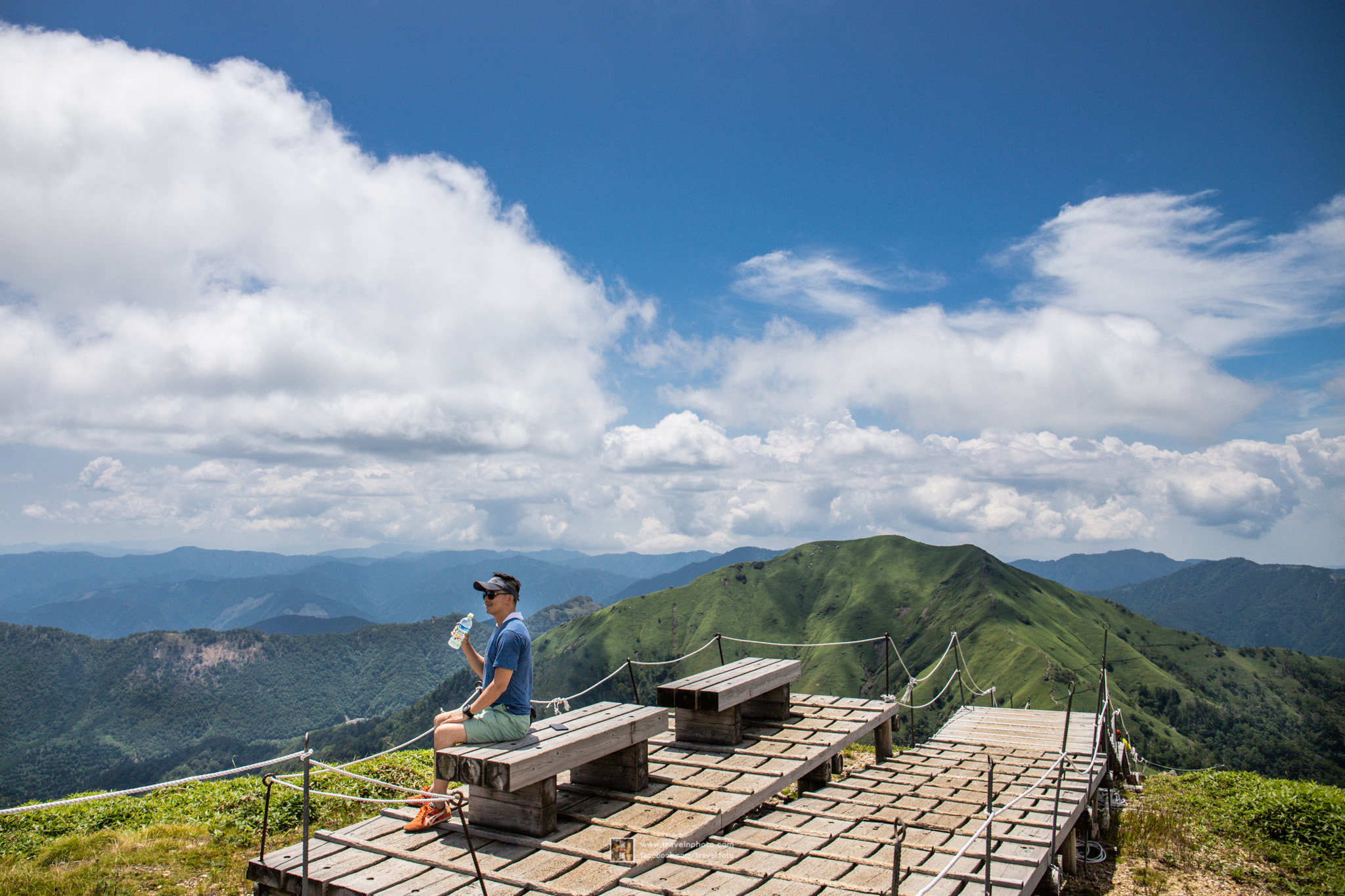 Iyashi no Onsenkyo- Hotel Hikyonoyu
Shikoku is cool and breezy at night even in summer. I was so lucky to have enjoyed a clear sky during my stay at Iyashi no Onsenkyo, a well-known hot springs area within the region. It was not a full moon night either, so I seized the chance to take photos of the galaxy at area where light pollution is minimized.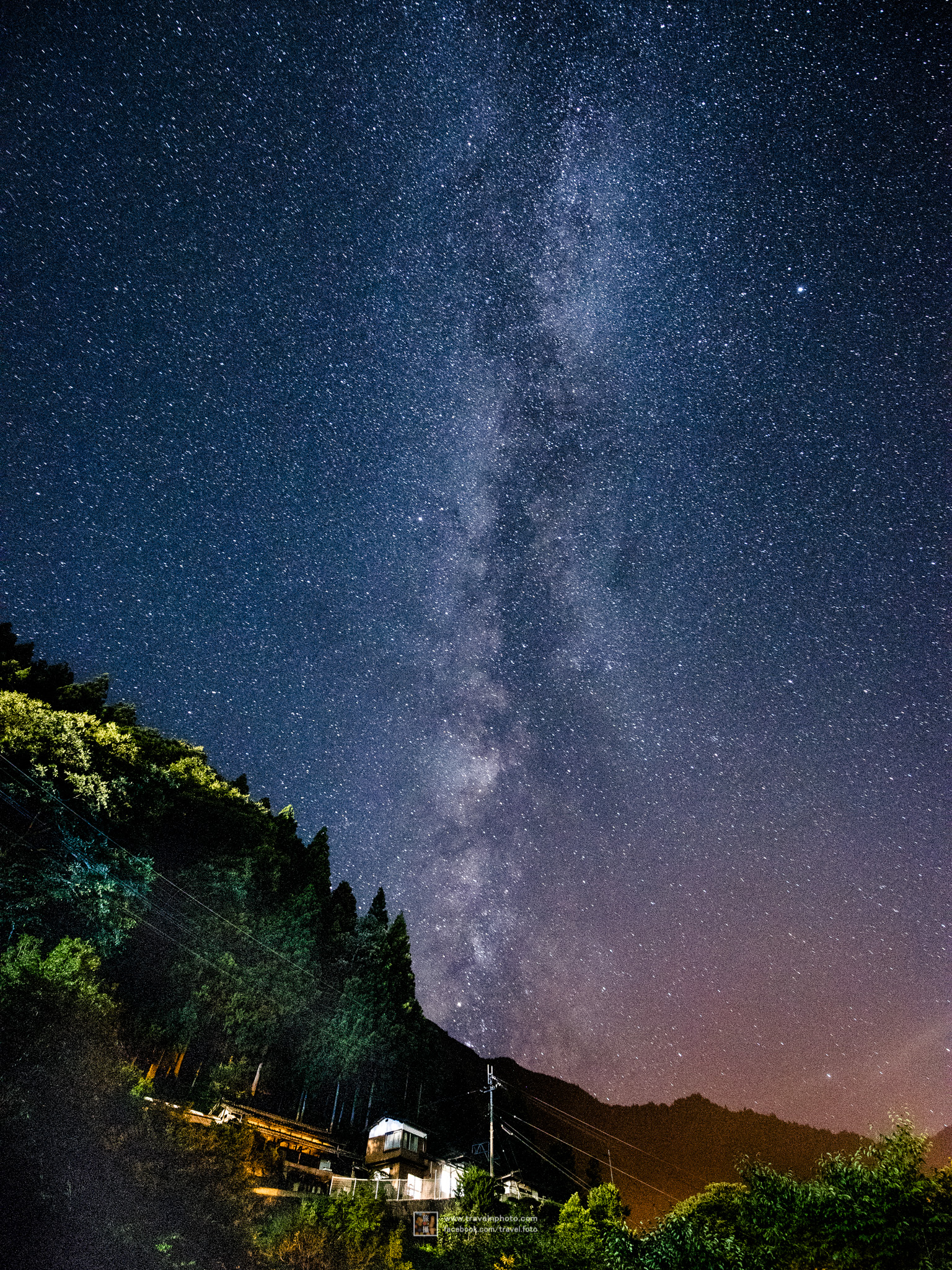 Kochi Prefecture
Do not miss the Shimanto River if you are going to Kochi Prefecture. Unlike other rivers, this approximately 200km-long river has steady water flow and is free from reservoir facilities. It is praised as the "Last Clear Stream of Japan" as its water is crystal-clear. After that you can visit the unique Chinkabashi in different ways and truly indulge yourself in the nature at one of the 100 best water sites in Japan.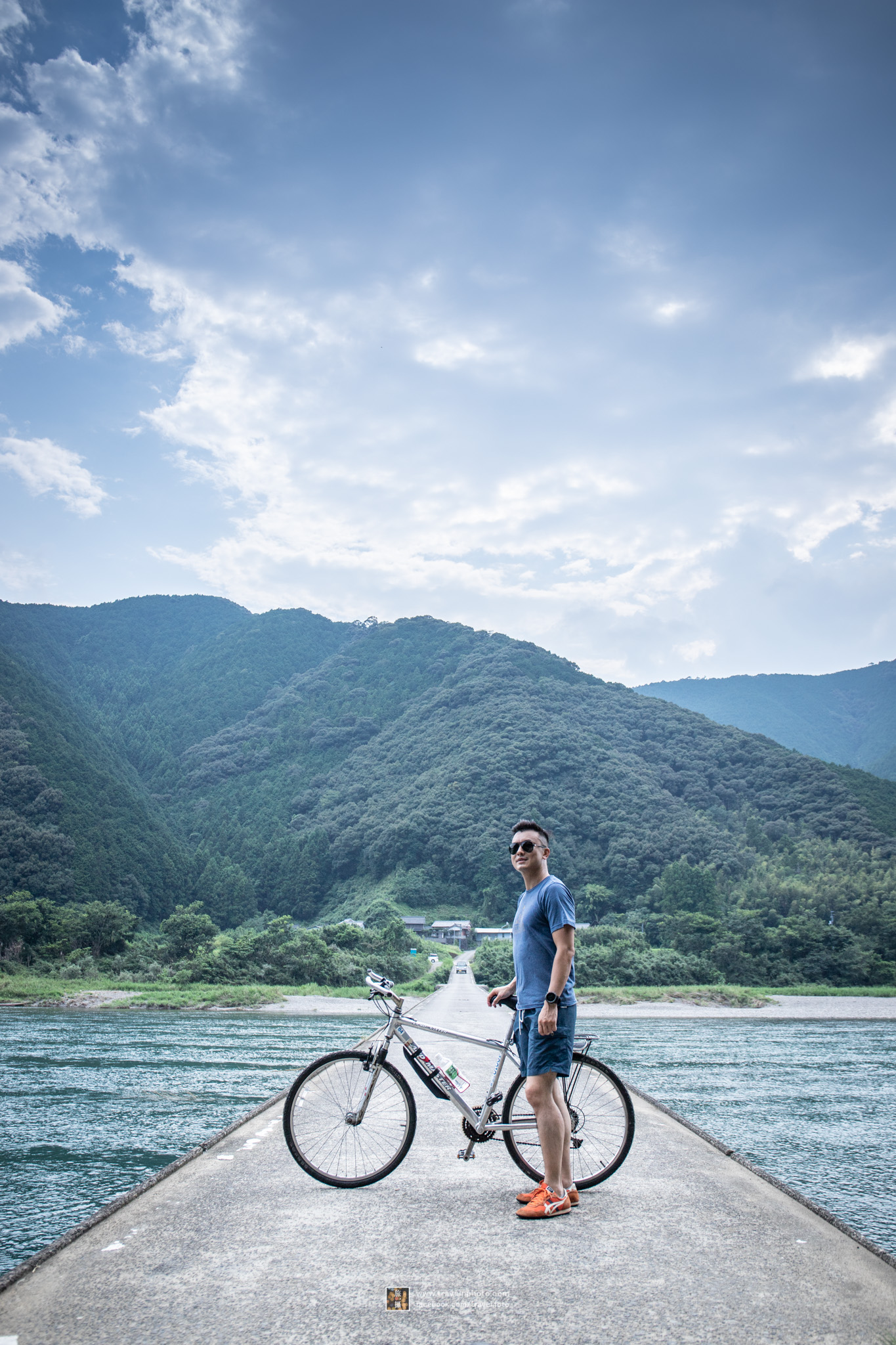 Shimanto-Gawa Chinkabashi
Chinkabashi are railing-less bridges designed to go underwater during a flood. There are about 50 bridges of this kind along the entire Shimanto River. Among those, the Sada Chinkabashi is the longest, lowest bridge that is closest to the water surface.
Although the subject of this photo is the cutie cat, let's not forget to include the surrounding details and characteristics in the background when you frame.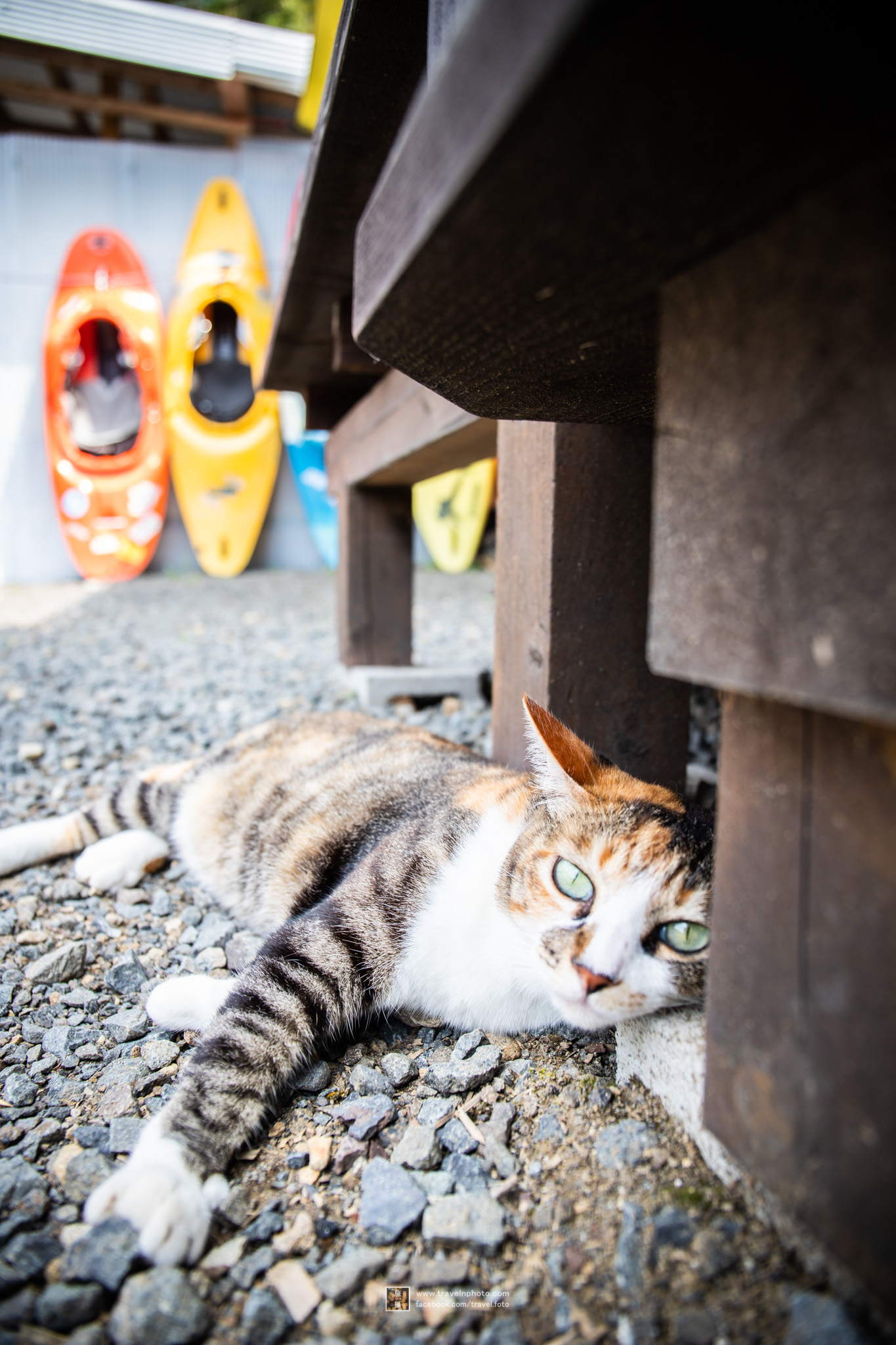 Kengo Kuma's Architecture in Yusuhara Town
Kengo Kuma's Architecture in Yusuhara Town
Yusuhara, at an elevation of 1,455m, is known as the "Town above the Clouds". In this town, you can find five architectural works by the renowned Japanese architect Kengo Kuma. These are:
Kumo-no-Ue-no Gallery
Kumo-no-Ue-no Hotel (Yusuhara)
Yusuhara Town Office
Kumo-no-Ue-no Hotel (Marche)
Kumo-no-Ue-no Community Library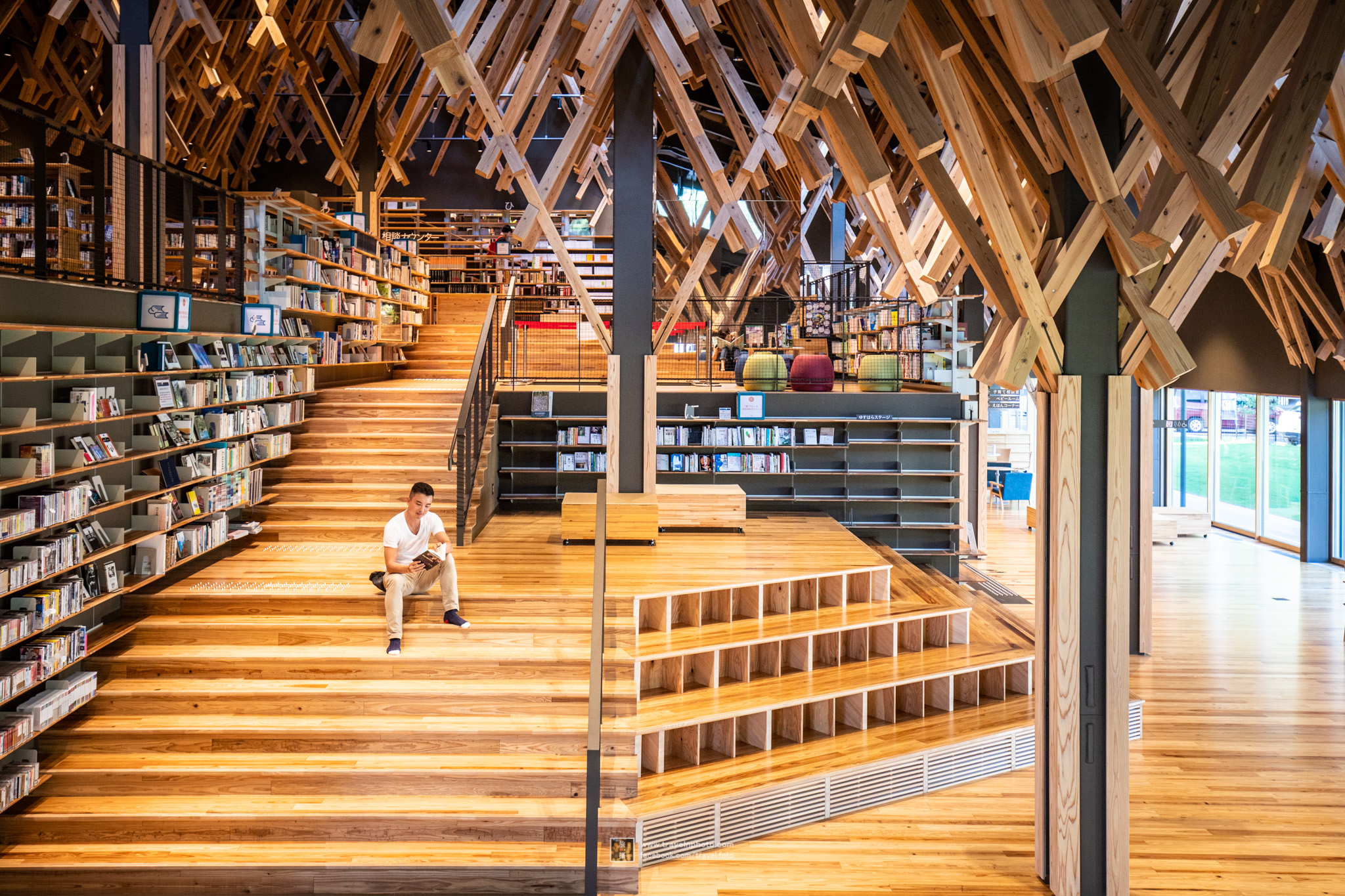 I spent a night at the Kumo-no-Ue-no Hotel (Marche) and took the chance to photograph the nightscape around Yusuhara Town Office. When I took the photo below, I used the black card technique by shaking the card to reduce the exposure of the architecture at the bottom.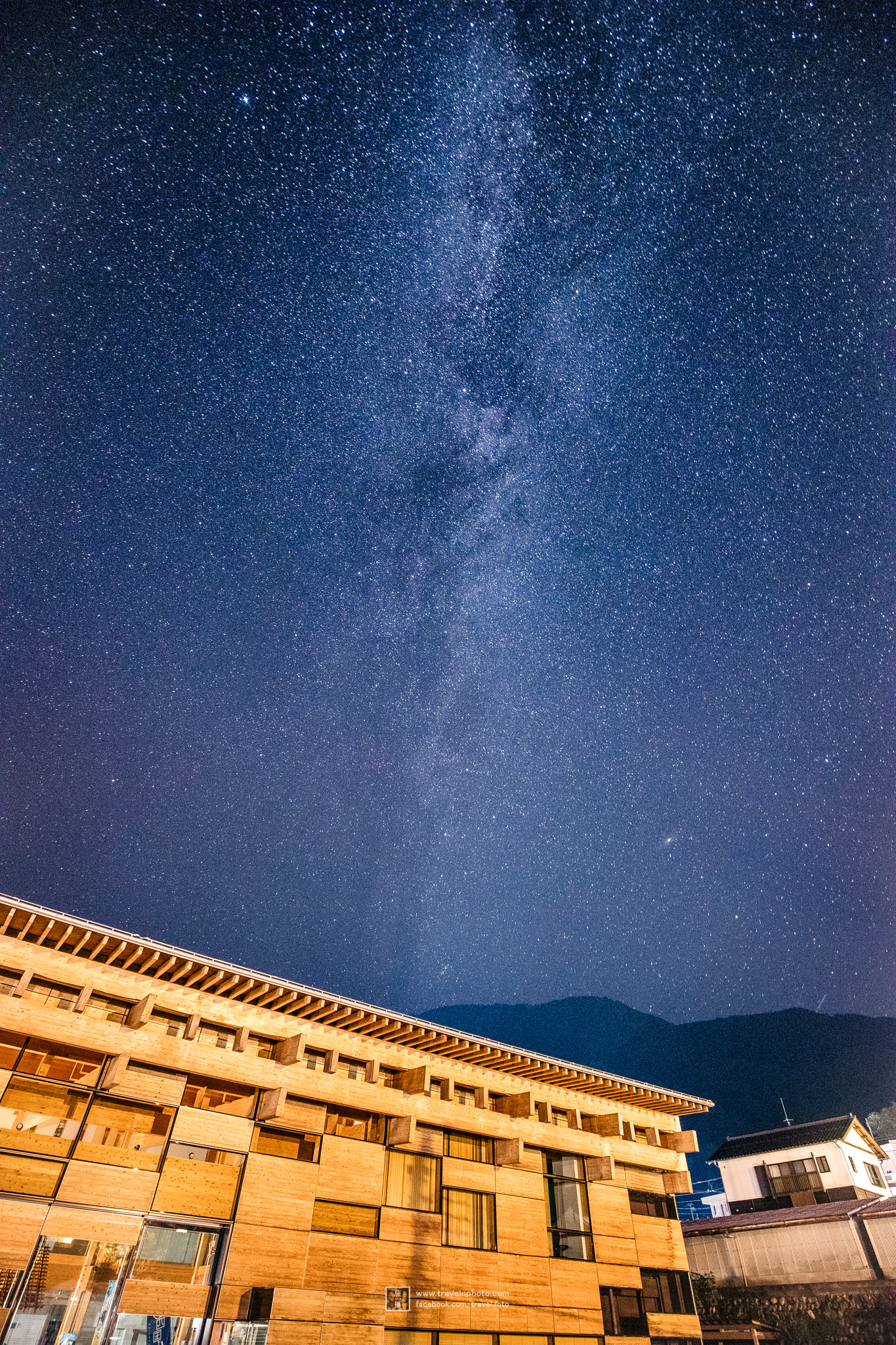 Kengo Kuma is known for using natural materials in his architecture. These works all feature a great amount of local cedar and large glass walls to let in natural sunlight. Renewable energy sources such as wind, solar and hydroelectric power are used to reduce carbon emissions, providing these buildings with the energy they need in a green and sustainable way.
The Yusuhara Town Office containing government offices, a bank, the chamber and functional rooms is where all municipal functions and services are handled. The 1.4-billion yen construction cost was once a controversy, but it was then settled given the multi-functions the building could offer.
Kobe
Being the oldest hot springs area in Kansai region, Arima Onsen in Kobe ranks the fifth place among the top 100 hot springs in Japan. The hotels here are located all over the mountain. You can find a lot to photograph by taking a stroll around the old town in the onsen area while soaking in the atmosphere. I brought the super lightweight Canon EF 50mm f/1.8 STM prime lens with me last time to capture them all.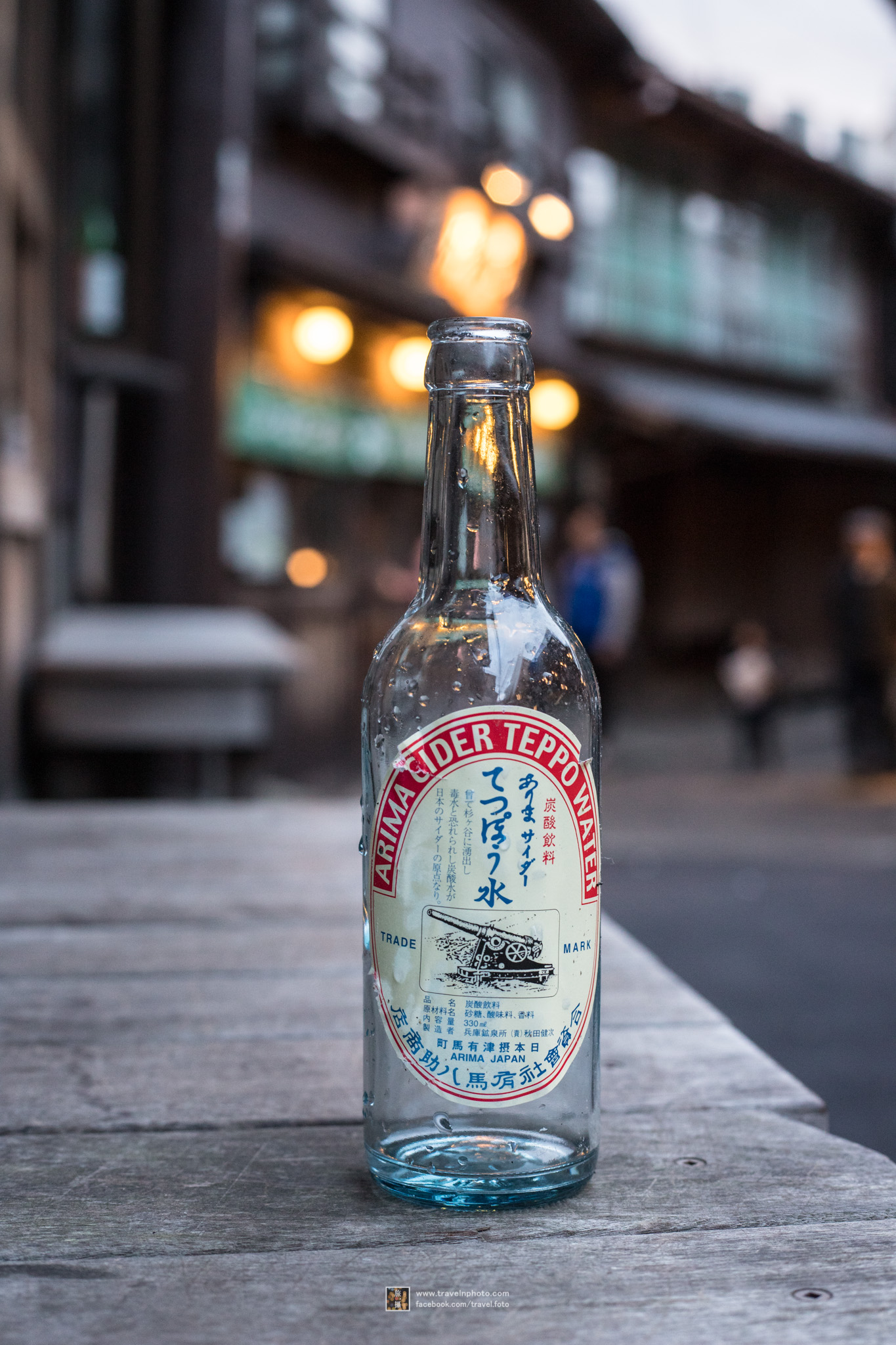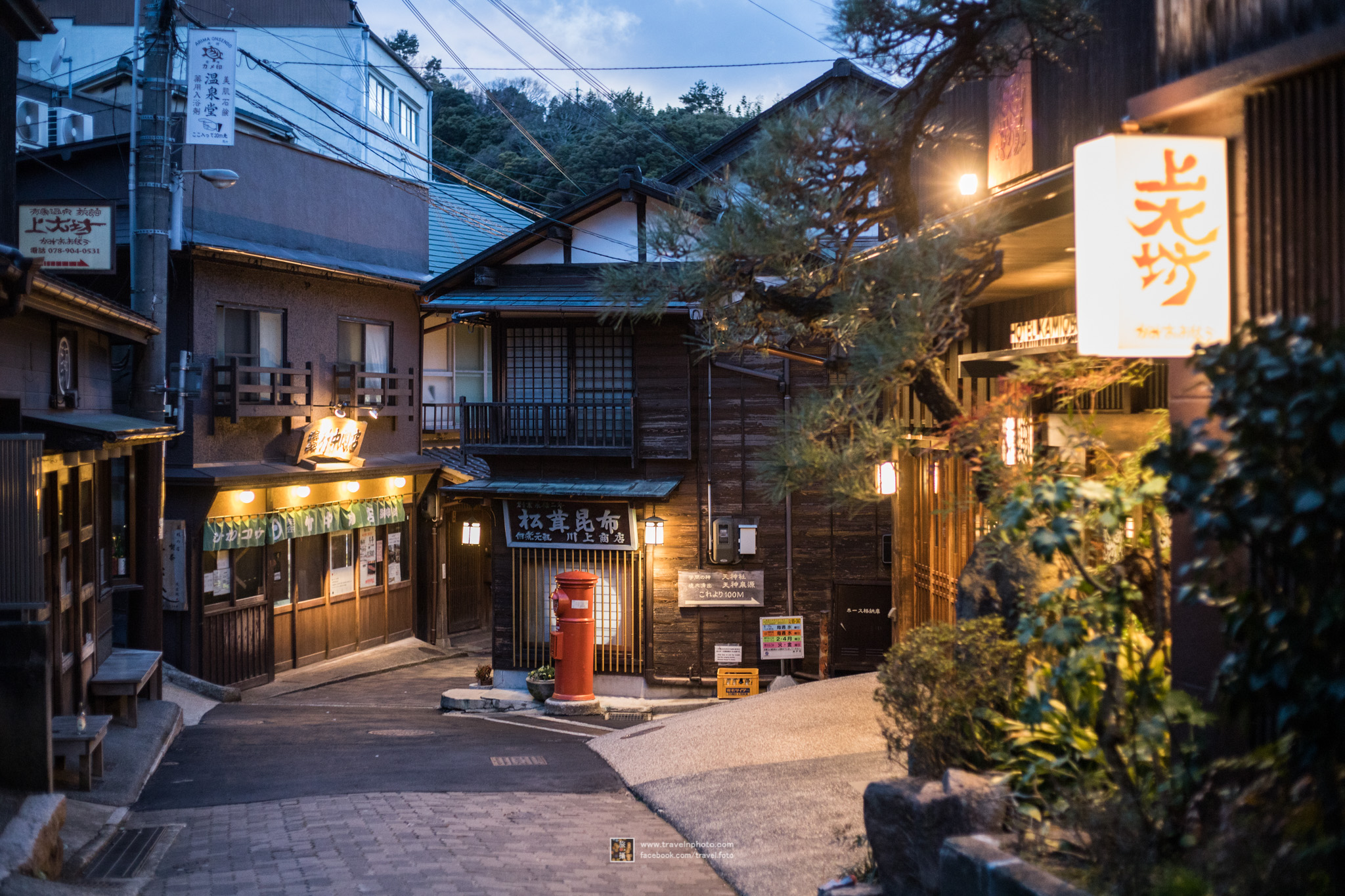 Arima Onsen has a long history and been loved by the royal families, nobles and the intellectuals for long. It is thus regarded as the oldest hot springs in Japan. The spring water quality here is exceptional, and can be divided as Kinsen (Golden, Charcoal springs) and Ginsen (Silver, Radium springs).
As for Osaka and Kyoto, I won't go into too much detail here. I enjoyed my trip there and explored around with my lightweight travel companions. Two of the photos below were taken with the aid of a tripod. Sometimes I would just use the largest aperture and took a shot with a handheld camera.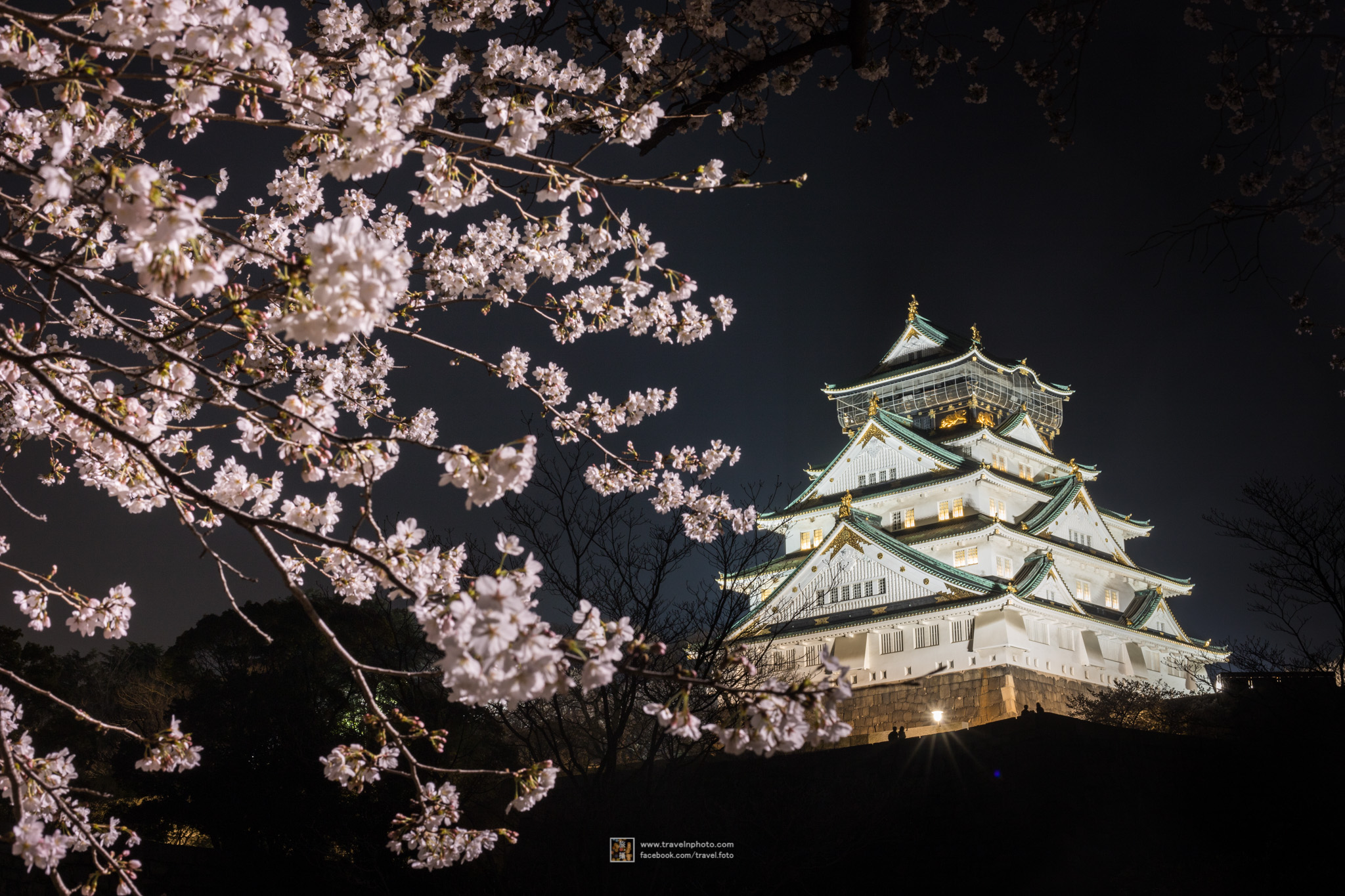 Kyoto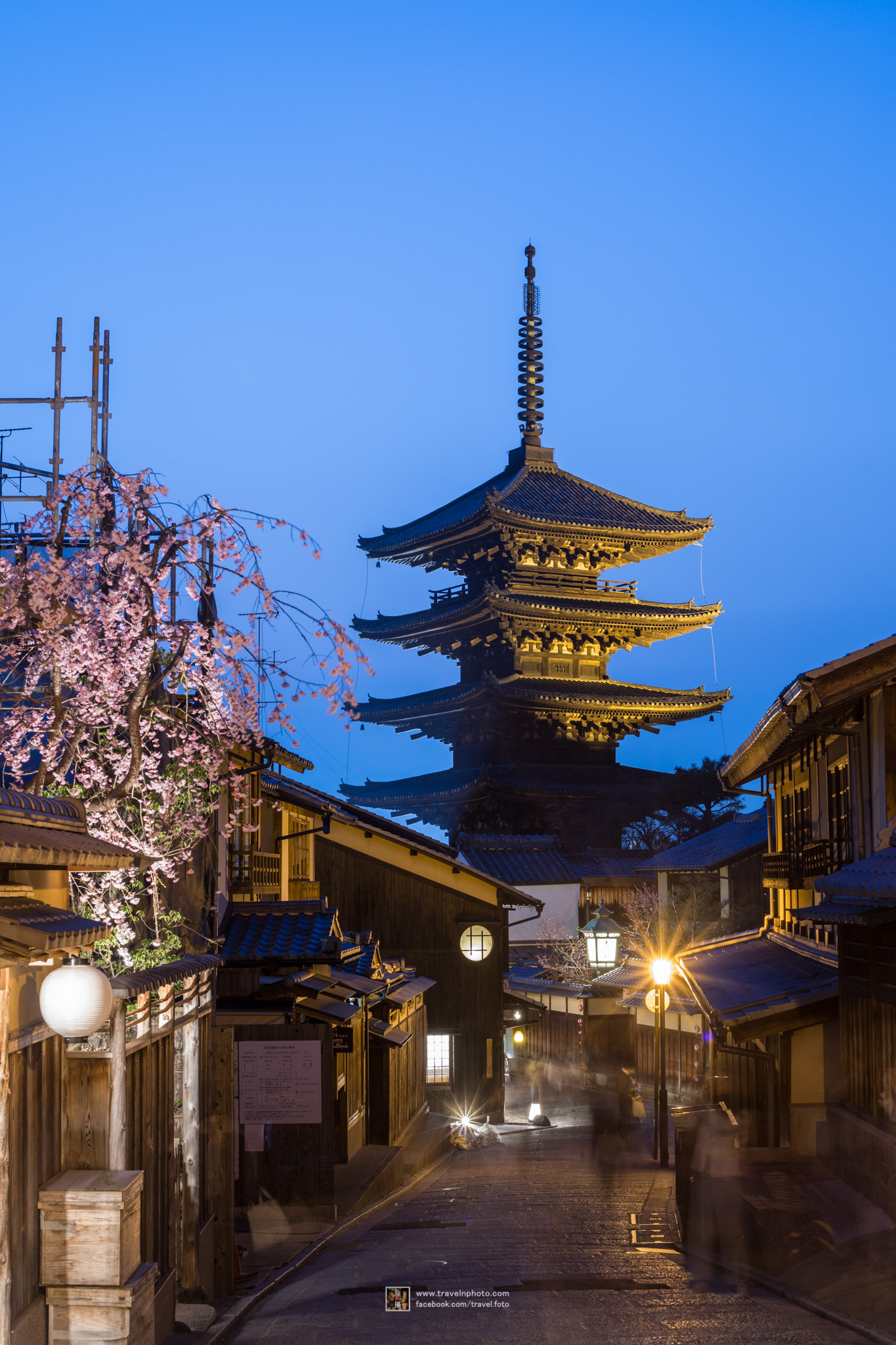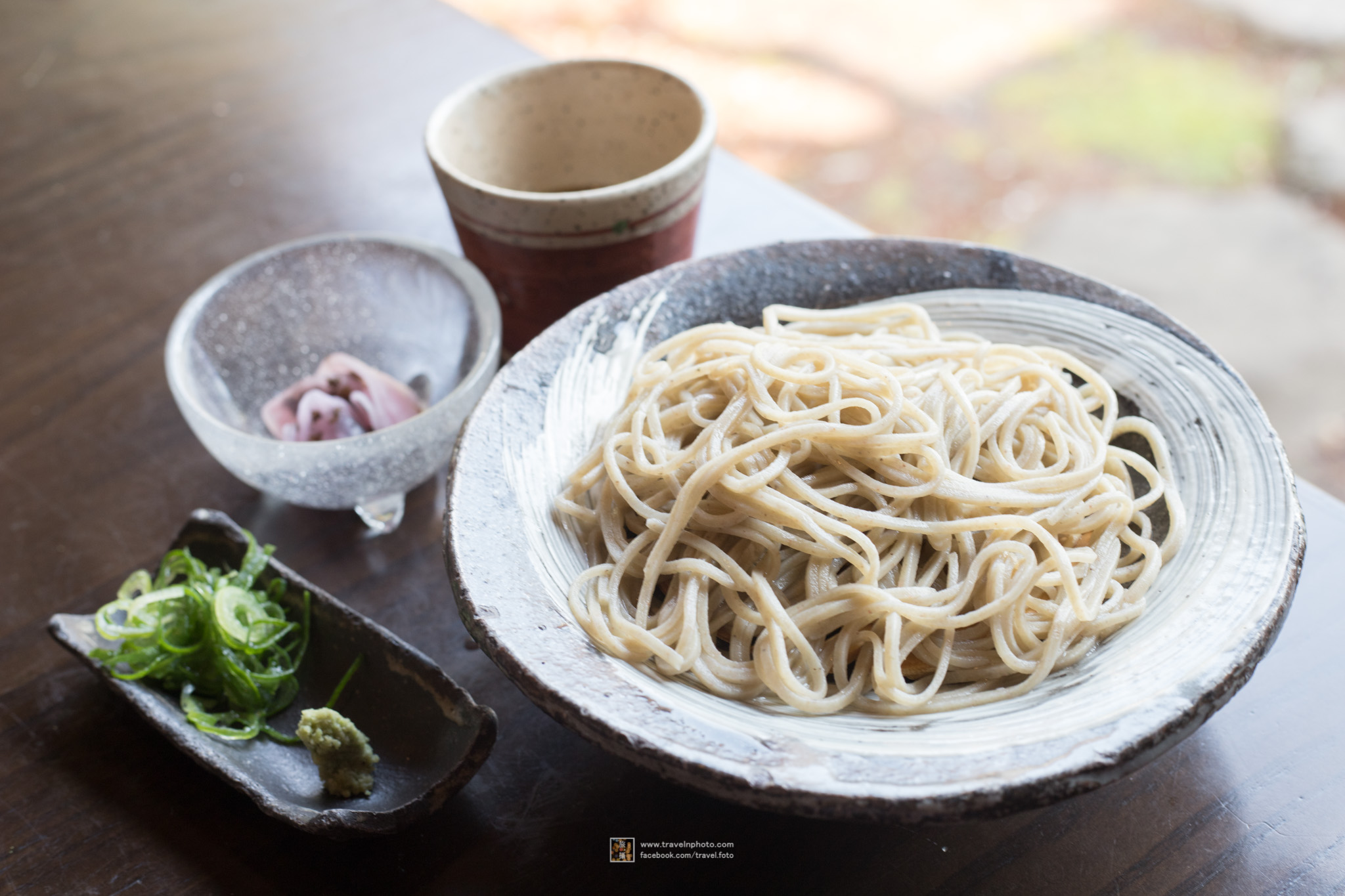 Nagasaki Prefecture
You can head to the major attractions such as Gunkanjima (Battleship Island) or Hiroshima Peace Memorial Museum when traveling to Nagasaki Prefecture, or enjoy one of the top three world-famous night views from the lookout at Mt. Inasa. Alternatively, you can explore the streets which offer many good photo opportunities as well. For example, the trams getting around in Nagasaki-shi, or the lanterns and lights at Nagasaki Chinatown during the mid-autumn festival.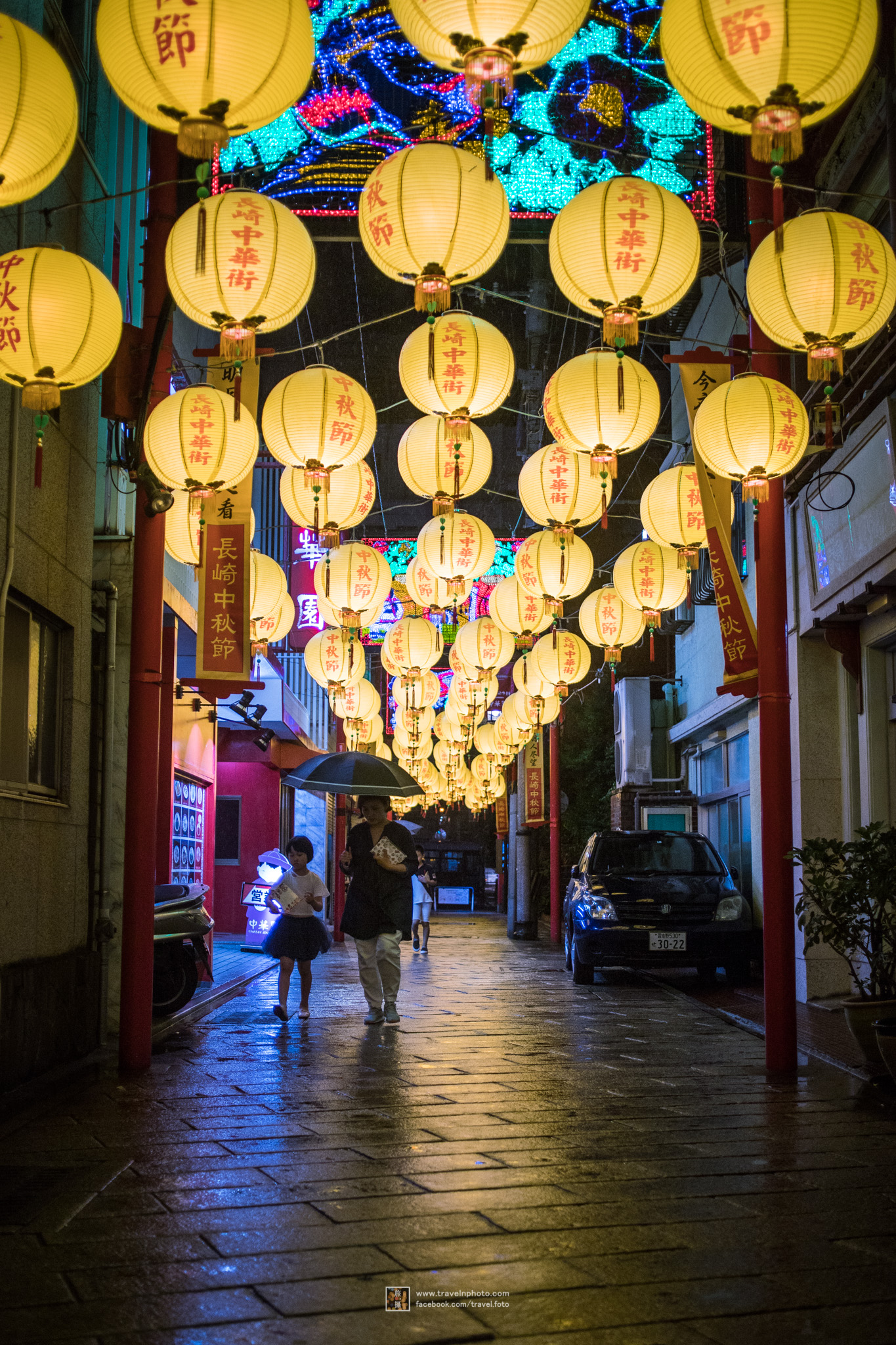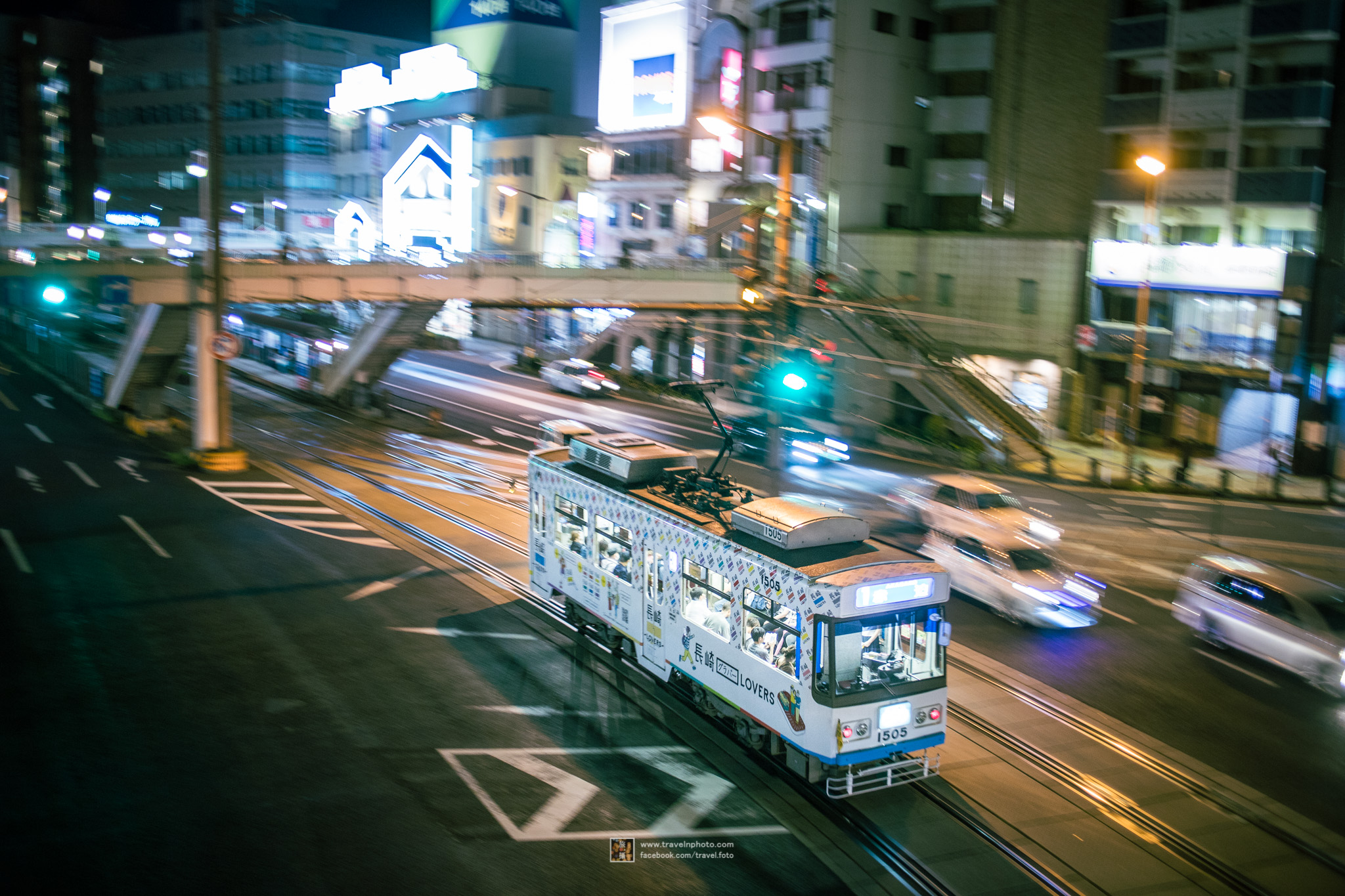 You can check out the list below on some of the lenses I used that are both high quality and lightweight:
EF 35mm f/2(The one I use is first generation and already discontinued)
EF 50mm f/1.8 STM
EF 16-35mm f/4L IS USM
EF 24-70mm f/4L IS USM
EF 70-200mm f/4L IS USM (Not mentioned in this article, but I use it quite often on my trips)
EF 24-105mm f/4L IS II USM (Not mentioned in this article, but it alone and a prime lens can take care of most of the photographic topics)
Lastly, following the launch of Canon's EOS R Mirrorless Camera series which features an even lighter body, and the subsequent launch of the matching RF series lenses which are designed to be much lighter than EF lenses, there will be many more options that allow you to travel light, take great pictures and enjoy the fun of travel photography to its fullest.