Photo Of The Month

See the Top 10 Greatest Photos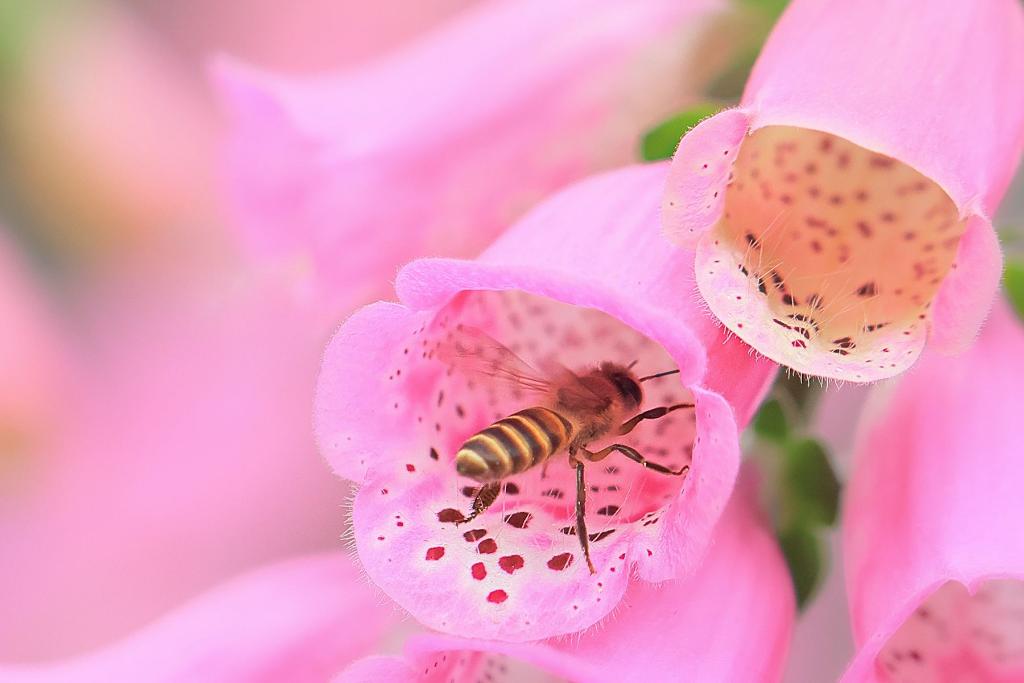 Lens:
EF 100mm f/2.8L Macro IS USM
Author Comment:
盛開的毛地黃,甜蜜和氛香的花蕊,引來蜜蜂深入花蕊中採花蜜,情景猶如置身於穴谷裡。
Pro Comment:
Photography is a delightful art that invites us to appreciate the world in a unique and captivating way. The selected photo reveals a stunning "Digitalis" plant, and by mere happenstance, a charming little bee graces the frame, creating the illusion of a serene and magical moment. The depth-of-field captures the intricate details of both the flower and bee while blurring the background, resulting in a mesmerizing pink haze that transports us to a dreamy microcosm. The photograph effortlessly exudes a sense of wonder and enchantment, perfectly embodying the essence of the theme.
Photo Detail
Shooting Mode:
Manual control
TV (Shutter Speed):
1/1327 sec
AV (Aperture Value):
F2.8
Metering Mode:
Manual exposure
Exposure compensation:
0 EV
Flash:
Flash did not fire
White Balance Mode:
Manual white balance