Tram Photography – A Relaxing and Elegant Way to Travel and Photograph around the Town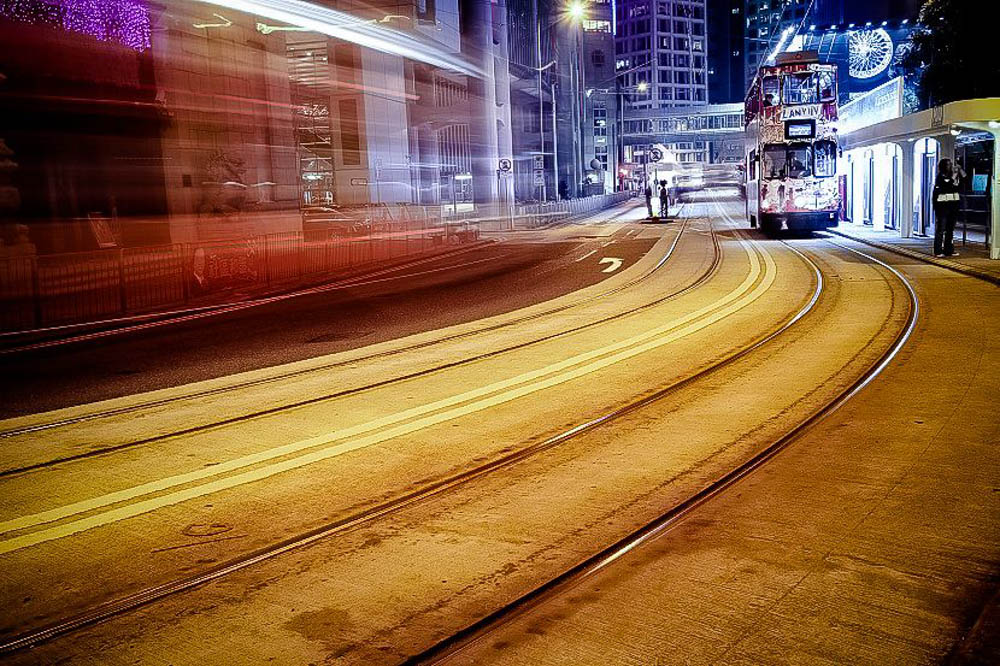 The living pace in Hong Kong is fast, and we demand high speed in transportation too. The slow going tram, by comparison, is like a gentleman walking nobly on the street and living out his own unique lifestyle. The tram came into service on Hong Kong Island dating back to hundred years ago, and is one of the earliest forms of public transport in Hong Kong. Getting around on Hong Kong Island on tram is an interesting experience as you can observe and photograph the lives of people in a relaxing way without needing to worry about the sun and rain.
Tram Routes
There are six major tram routes in Hong Kong. As we want to spend more time on tram and travel so much as possible to various shooting spots, we suggest to take the longest route that runs from Shau Kei Wan to the terminus Kennedy Town. You can get on the tram at the terminus located on Main Street East, which can be reached by 1-minute walk from Shau Kei Wan MTR Station Exit C. Choose a seat that gives you the best view and angle to shoot.
Photographic Subjects
Streetscape
Different from taking snap shots on the street, you can enjoy a new shooting angle to take photos of the streetscape from the upper deck of the tram. Shooting from a special and unobtrusive angle will allow you to take natural-looking streetscape photos of various interesting subjects such as the old architecture in Central, the passing tram or the lives of pedestrians.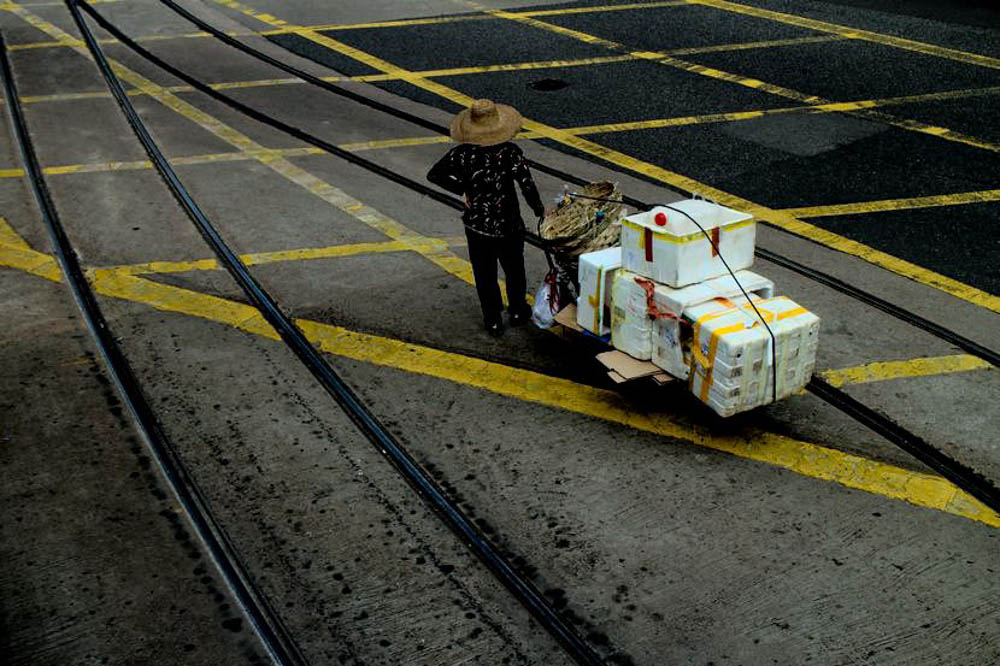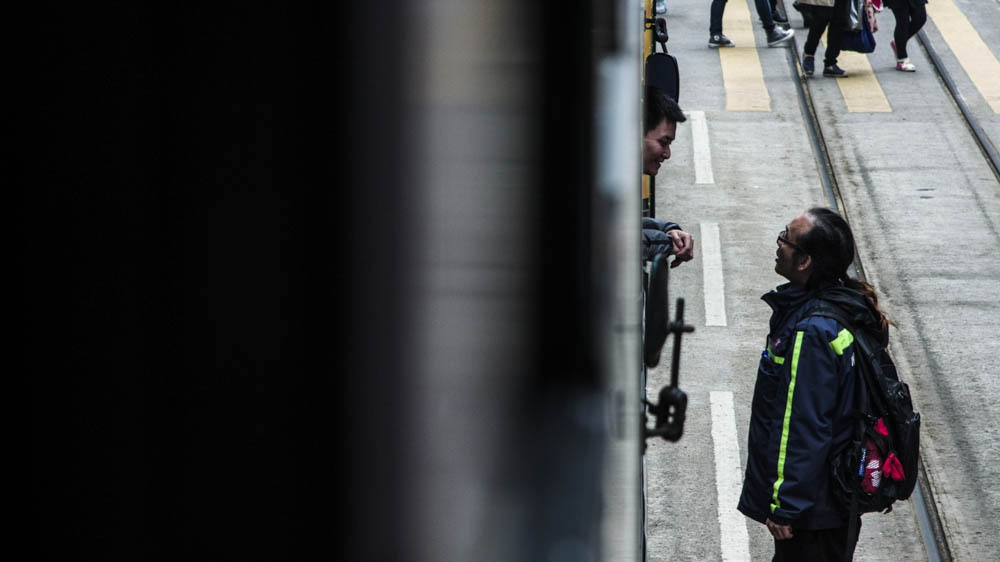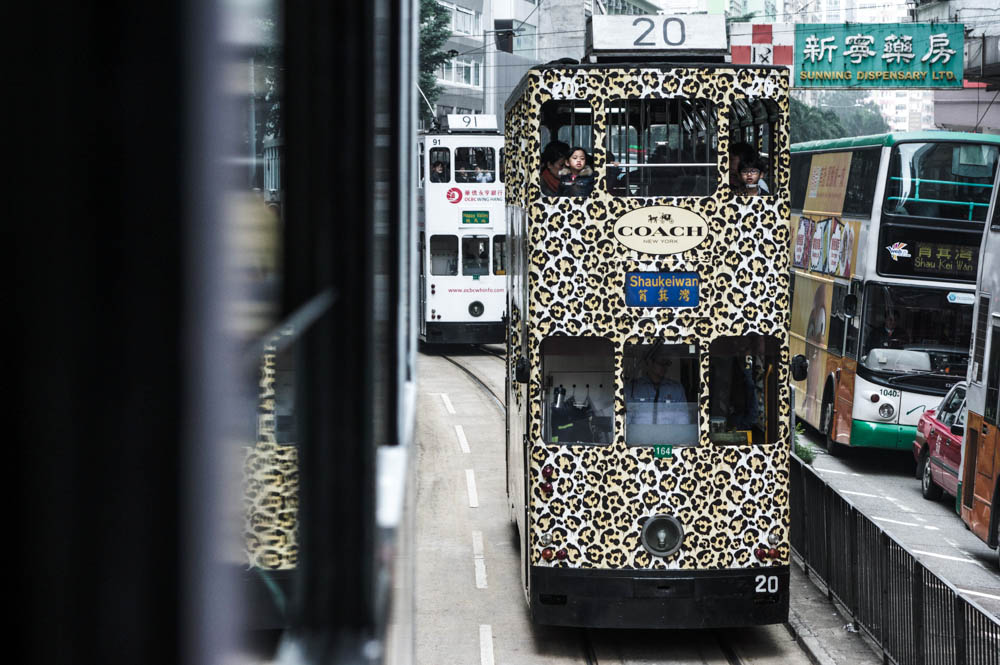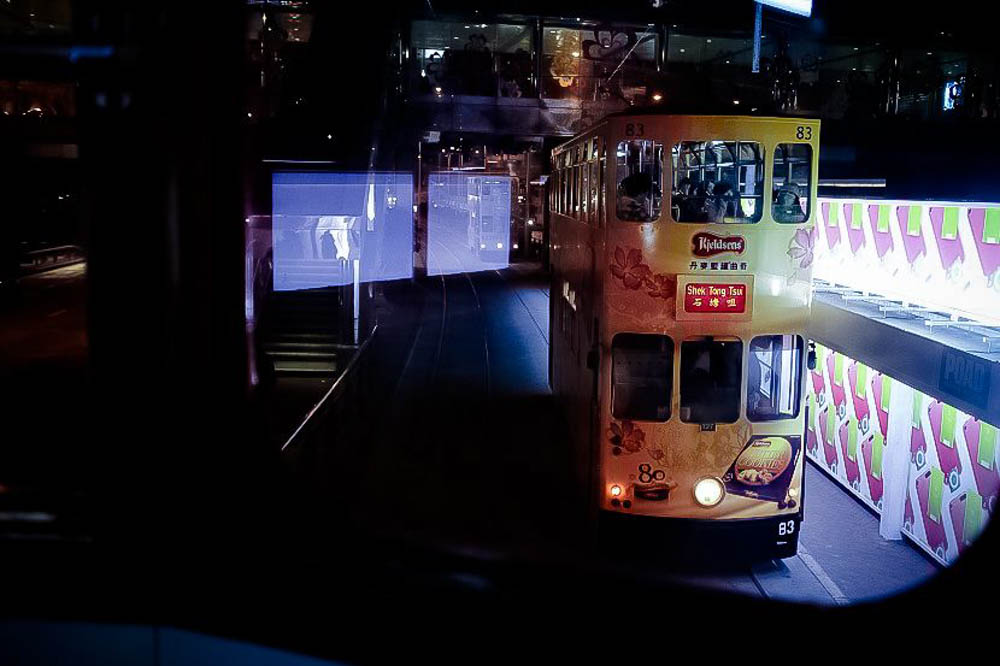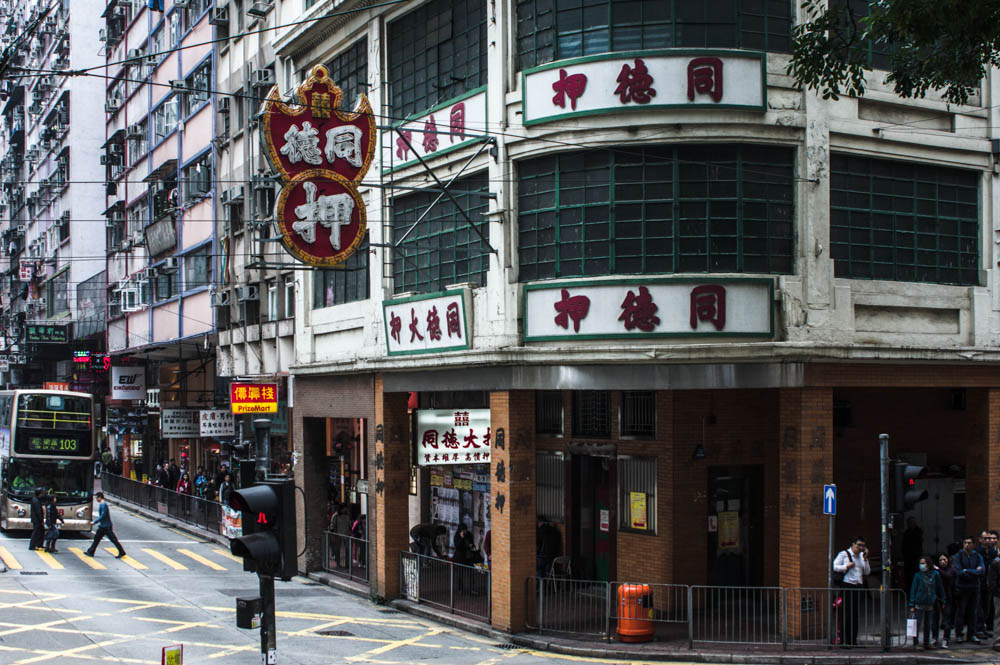 Getting out of the Tram to Shoot
For more diversity, apart from shooting from the inside of the tram, you can also get off the tram for a different perspective. Be reminded that the driving direction of tram is different from that of other vehicles on the road. Please always put your safety first when shooting on the road.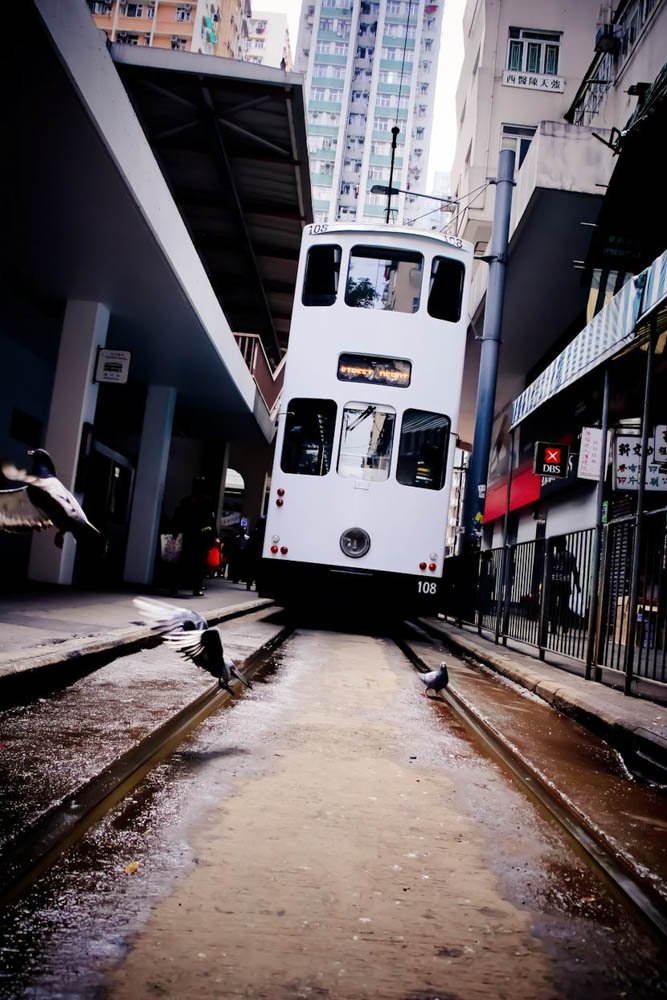 Tram Compartment Details and Activities of Passengers
Nowadays, most trams are new models except Tram 120 which maintains the original 1949 design. Serious photo enthusiasts can wait to board the tram 120 at the terminus for a nostalgic ride and enjoy the compartment details.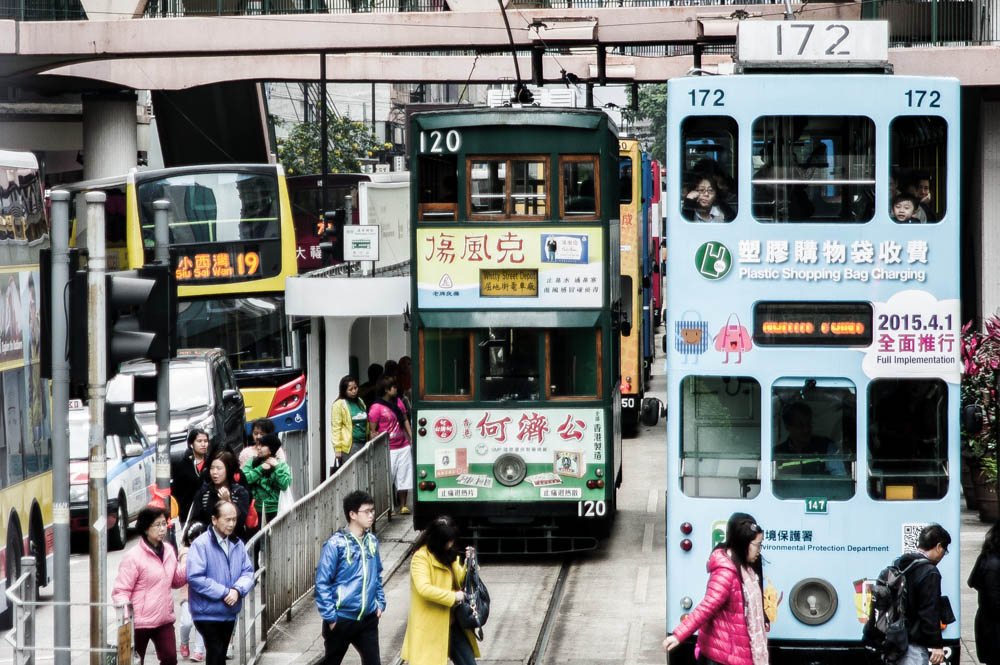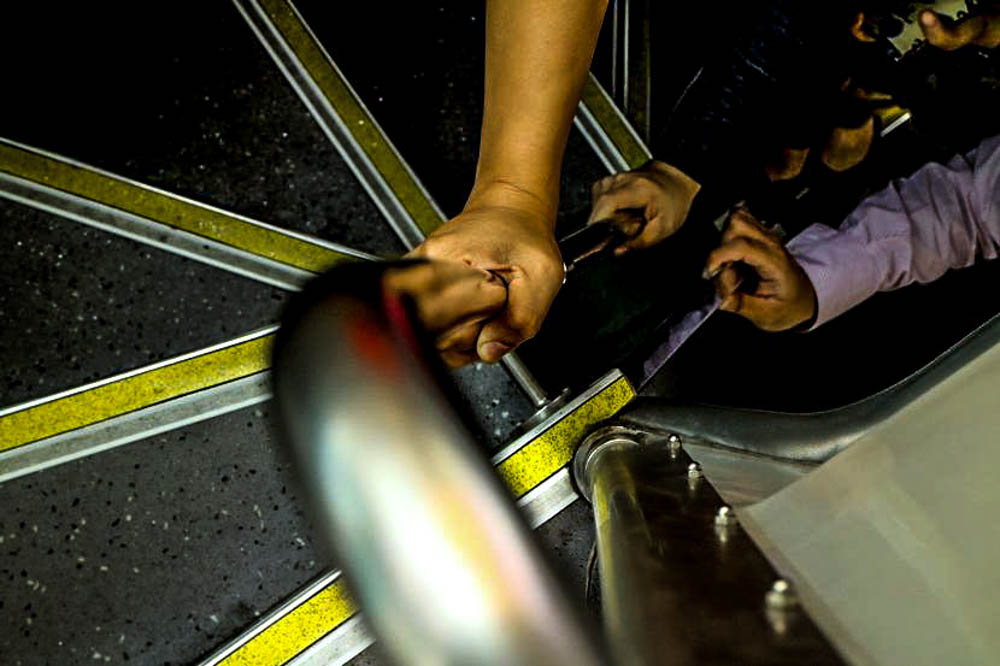 The Stair Design of New Car
Take a seat on the upper deck and you'll discover many interactions and activities. Most tram passengers are not rushing for time. Instead they may just want to take a rest and think during the ride. Pay attention to also the passengers on the passing trams and you'll be surprised by their expressions and interactions.