Lion Rock Hiking Photo Trip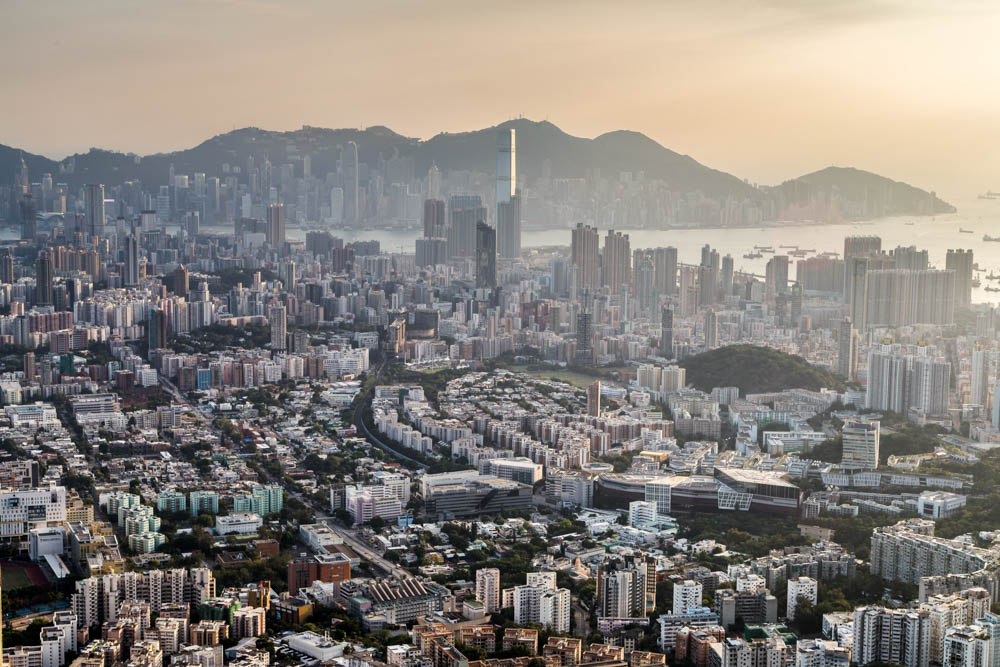 Located between Kowloon and the New Territories, Lion Rock is famous for its giant rock at the hilltop resembling a crouching lion. Looking out over the bustling city at the top of the hill and you will realize why the saying "Beneath the Lion Rock" is considered to indicate the spirit of the Hong Kong people. In addition to being a landmark in Hong Kong, Lion Rock is also a good hiking and photography destination. From here, beautiful view of Kowloon, New Territories and Ma On Shan can be seen towards the south and north respectively. From the west to east are range of mountains that separate Kowloon and New Territories. Simply put, stunning landscapes can be enjoyed from here in all directions!

Lion Rock spreads across Wong Tai Sin, Lok Fu and Tai Wai and can be reached by a number of hiking trails. This time we start from Shatin Pass Road and climb the stairs to the hilltop. This route is relatively long but has a gentler slope, and is suitable for a group of friends to enjoy an easy walk. To access, take minibus no. 18M at Wong Tai Sin MTR station and get off at Fat Jong Temple, then walk uphill along Shatin Pass Road. Alternatively, you can take taxi directly to Zi Zhu Pavilion at a higher altitude and start walking from there. The entrance to the tail of Lion Rock is located at "Lion Rock Country Park" close to Zi Zhu Pavilion.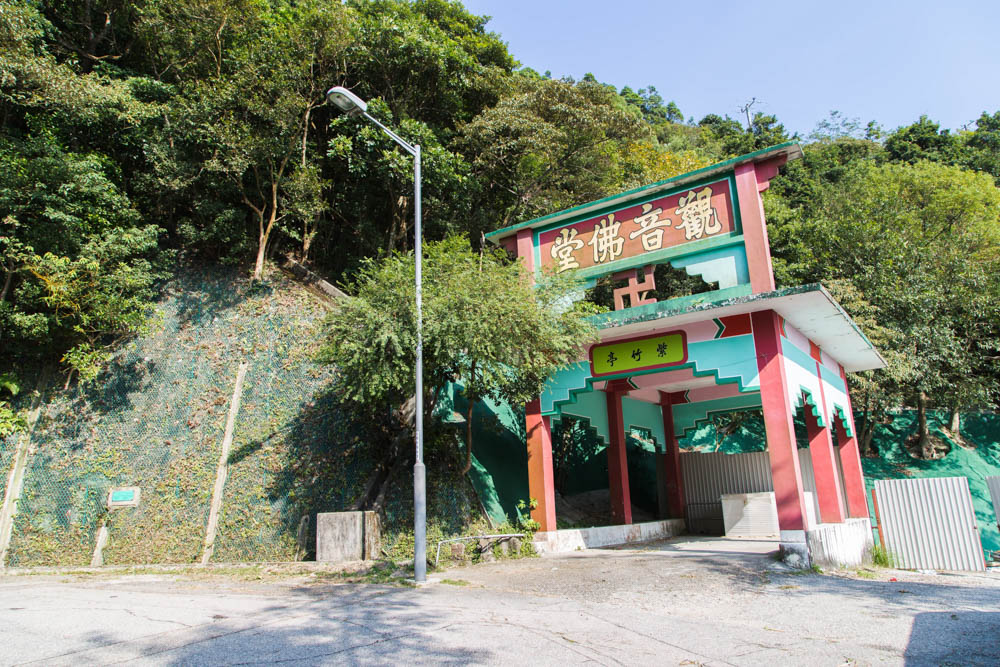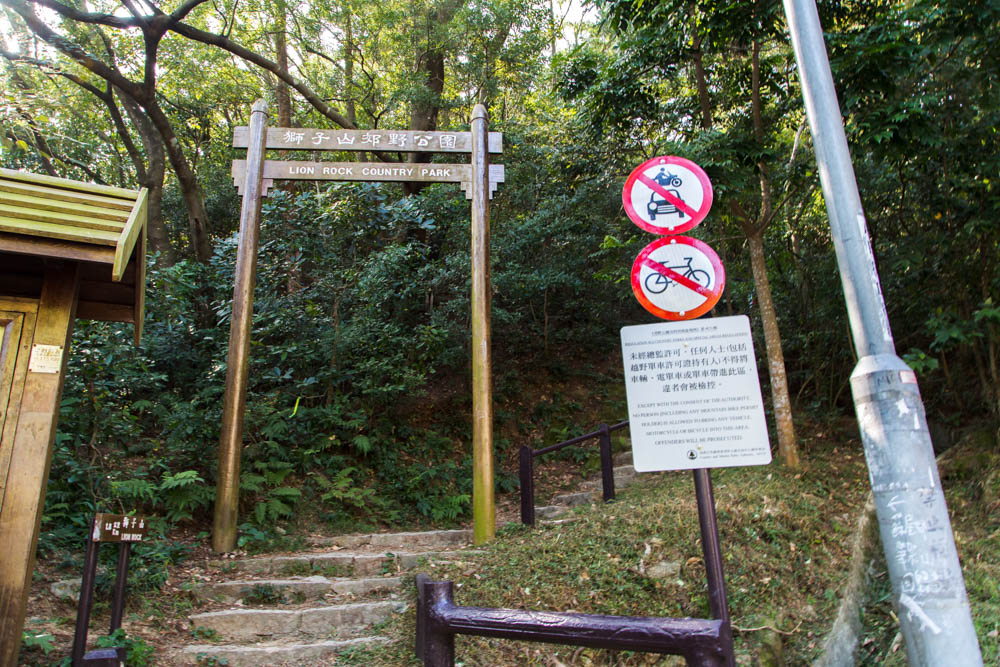 往獅子頭的一段路都有鋪好的石級,難度不高。我們沿麥理浩徑5號向畢架山方向走,直至見到上獅子山頂的路牌便開始登上獅尾。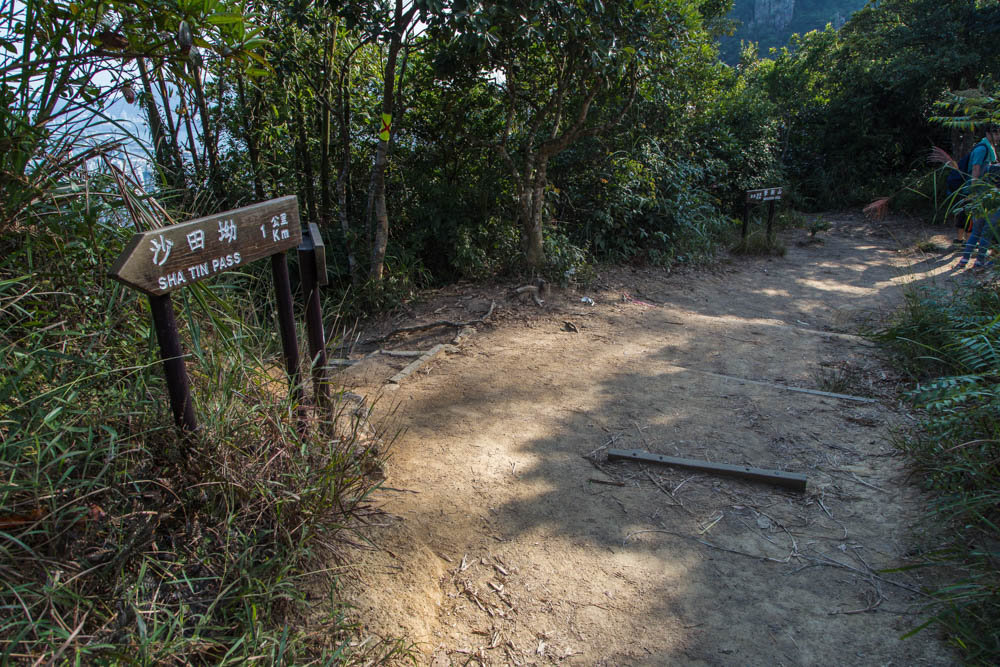 The stairs climbing up to the Lion tail are high, making this section a more physically demanding one. When you reach the top you are officially at the Lion tail. Look towards the west you can see two connected pinnacles – the body and head of the Lion.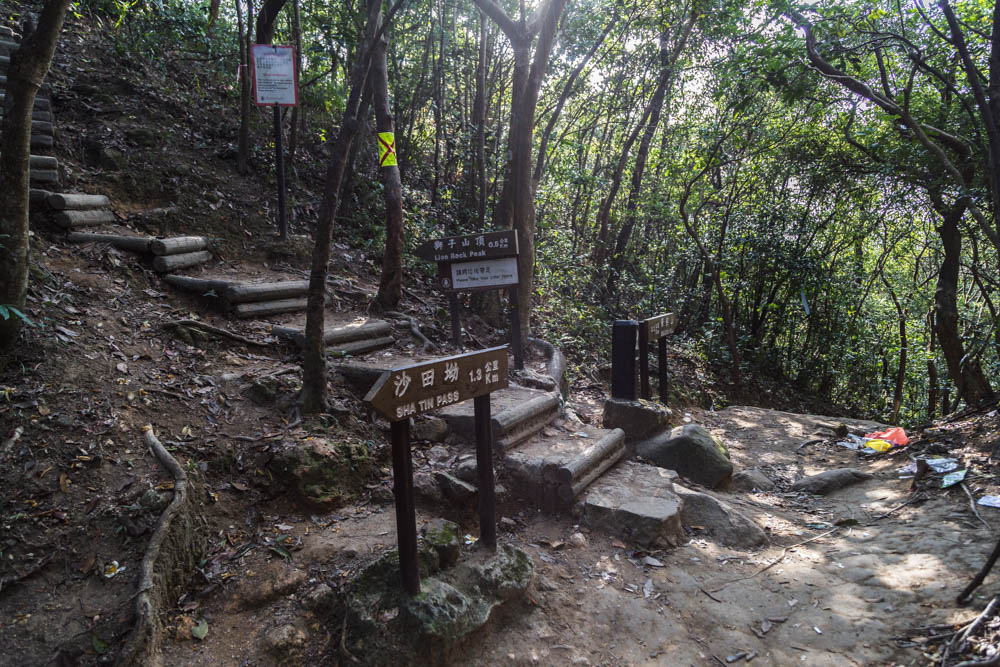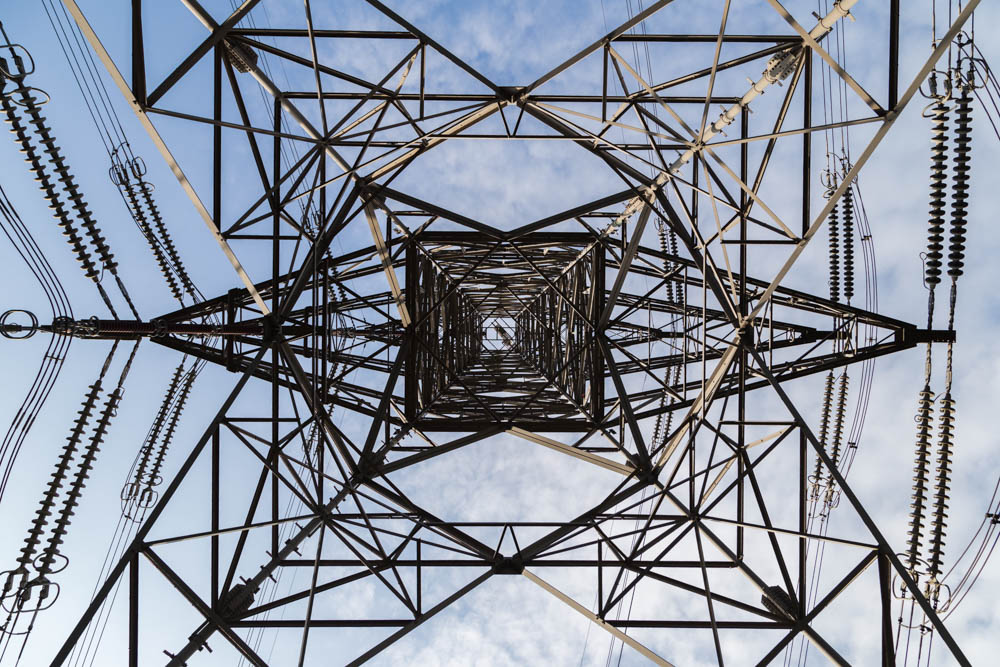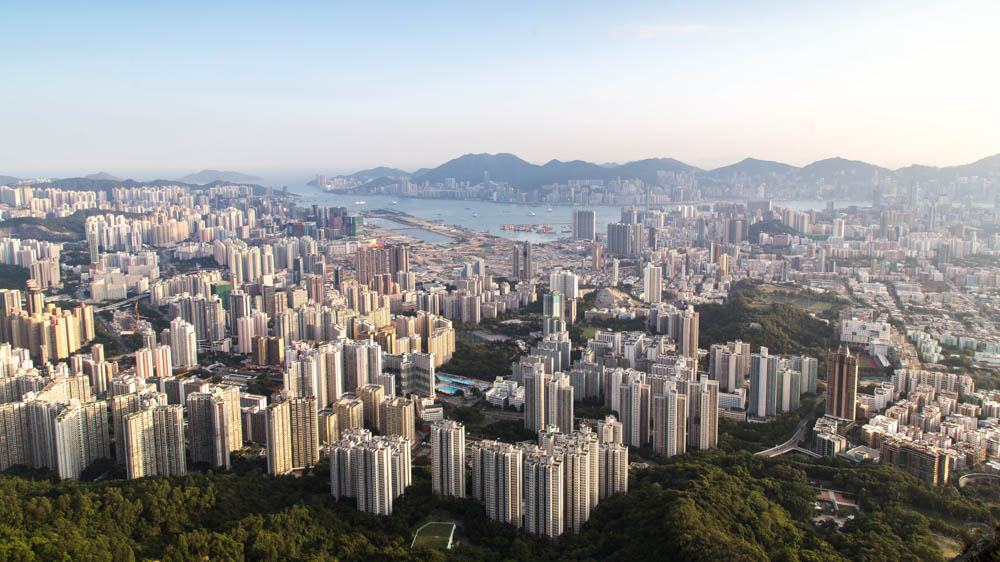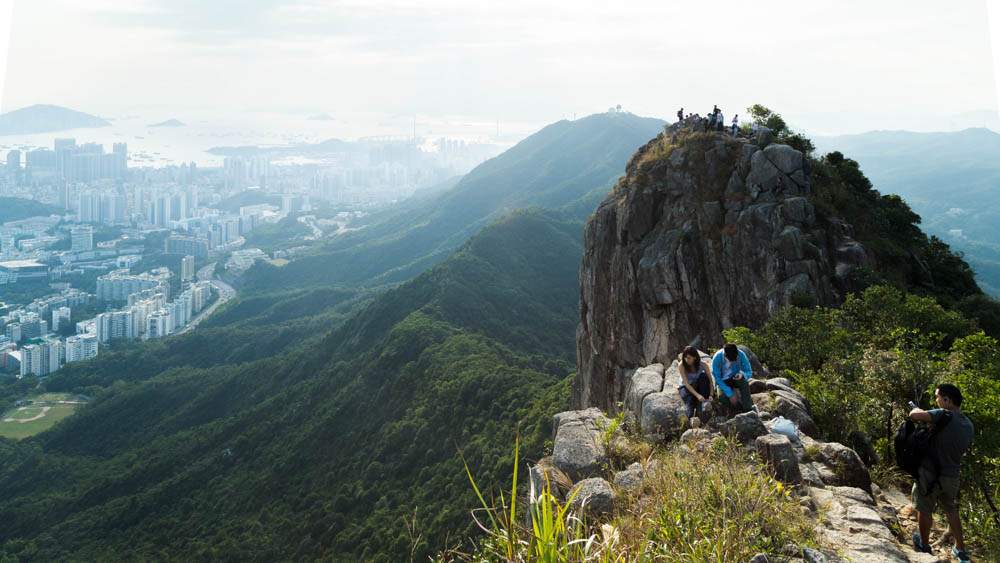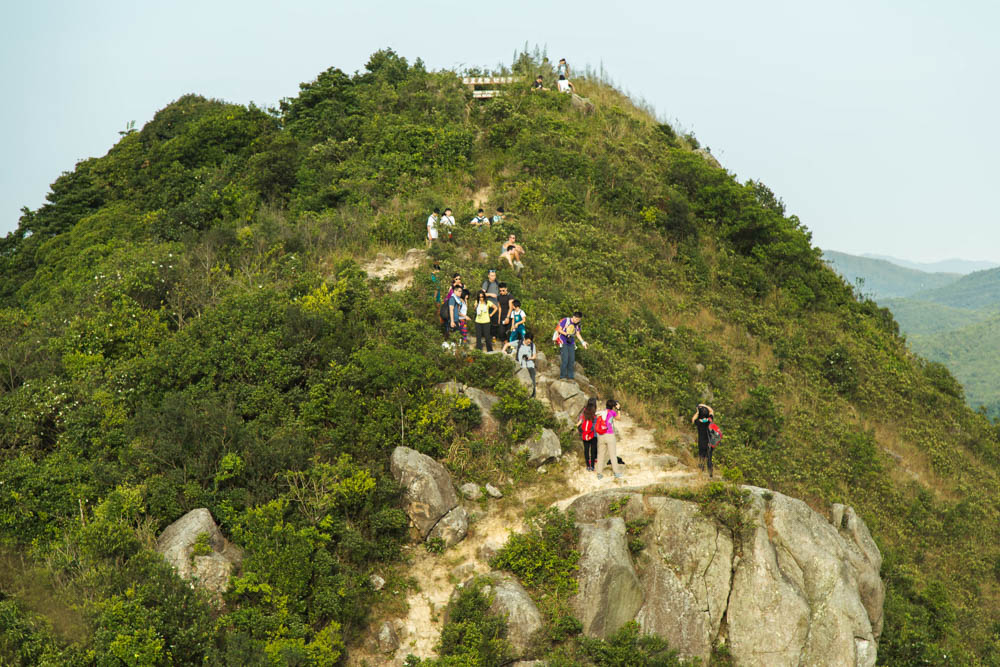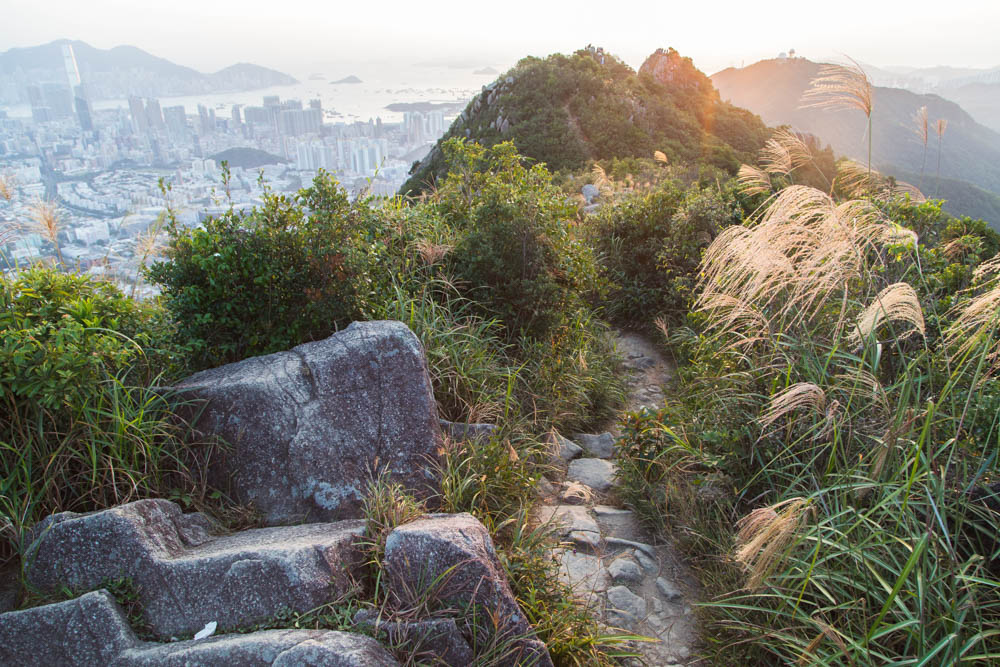 Amid mountains in Kowloon, Lion Rock offers rich scenery in all directions and a variety of photo elements to include in your composition. If you are at the hilltop in the late afternoon close to sunset hours, the lighting contrast is high if you shoot towards the west (Beacon Hill, Stonecutters Bridge). Thus Evaluative Metering or Centre-weighted Average Metering is recommended to prevent the metering points from gathering at a certain area in the frame which will cause over- or under-exposure.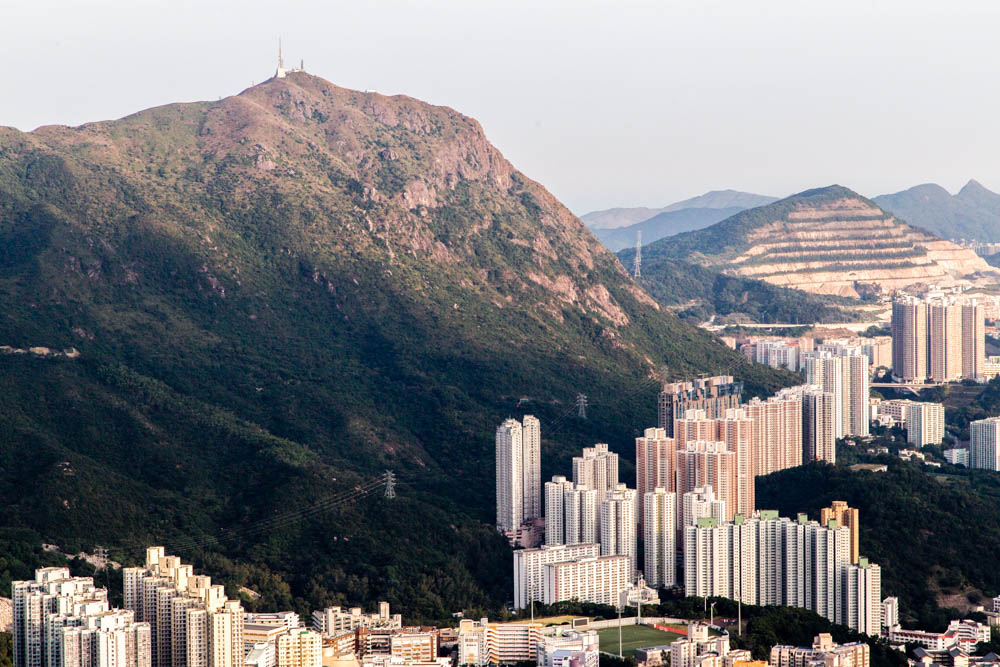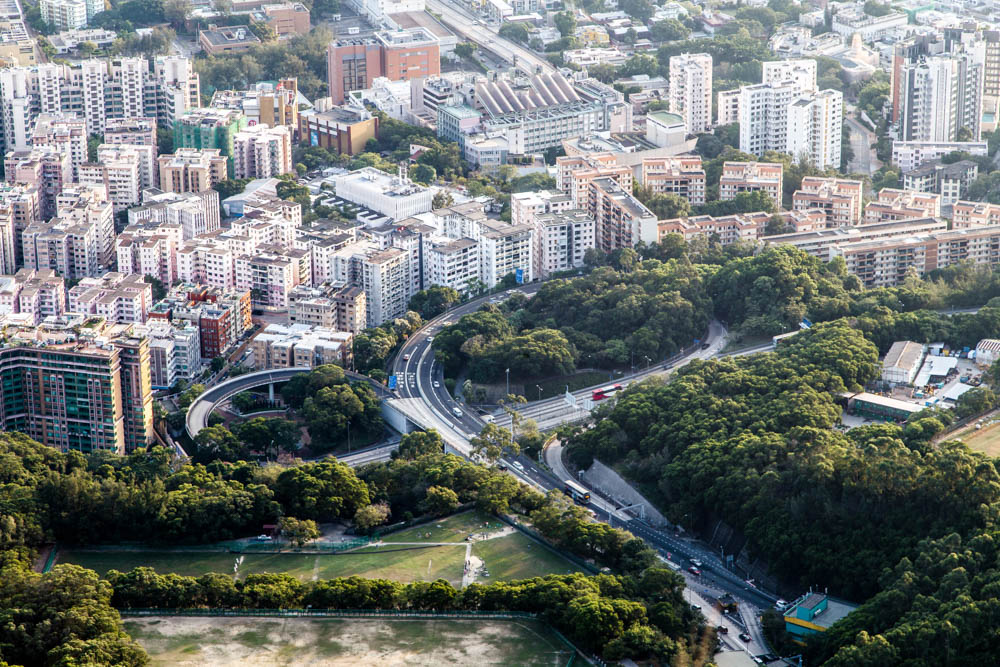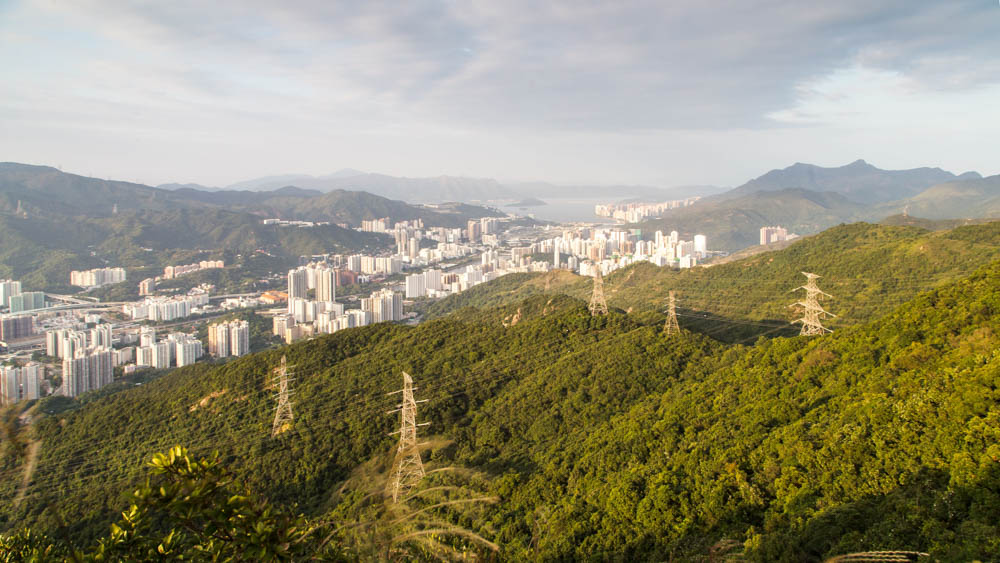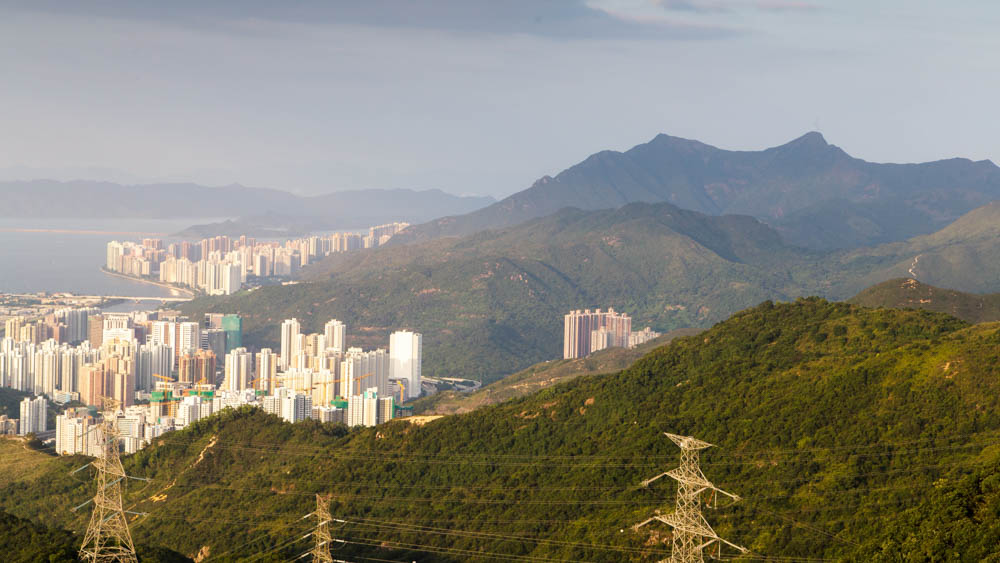 In addition, apart from using Graduated Neutral Density filter (GND filter), we can also lower the exposure compensation by 1 or 1/2 stops to avoid over-exposure and retain more image details in the highlight areas. For the dim, under-exposed areas, we can partially enhance the exposure value during post-editing to retrieve the details. Therefore, RAW format shooting which gives us greater freedom in post-editing is preferred.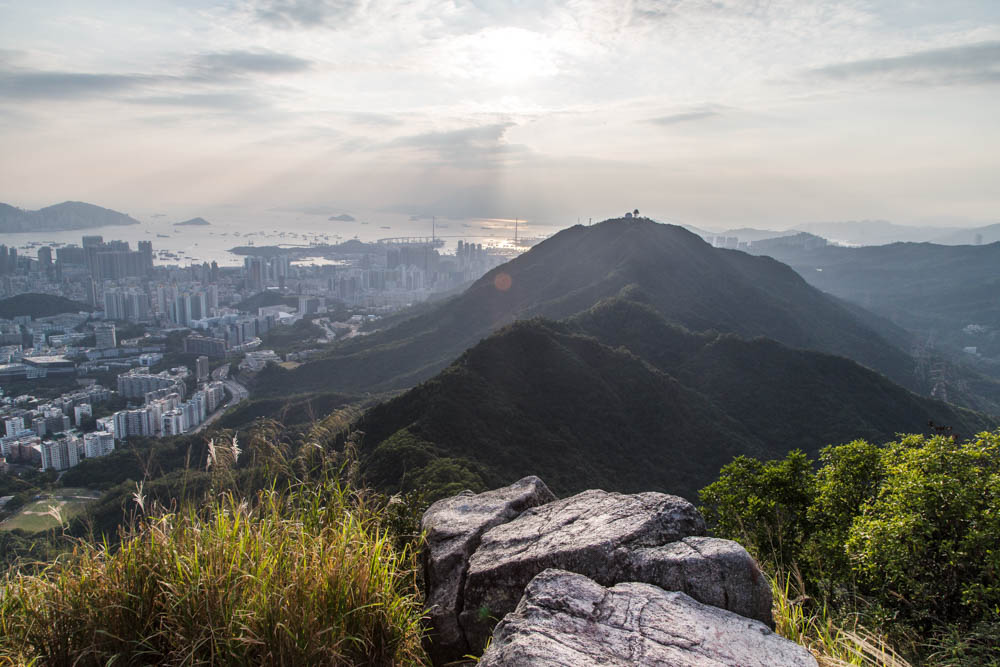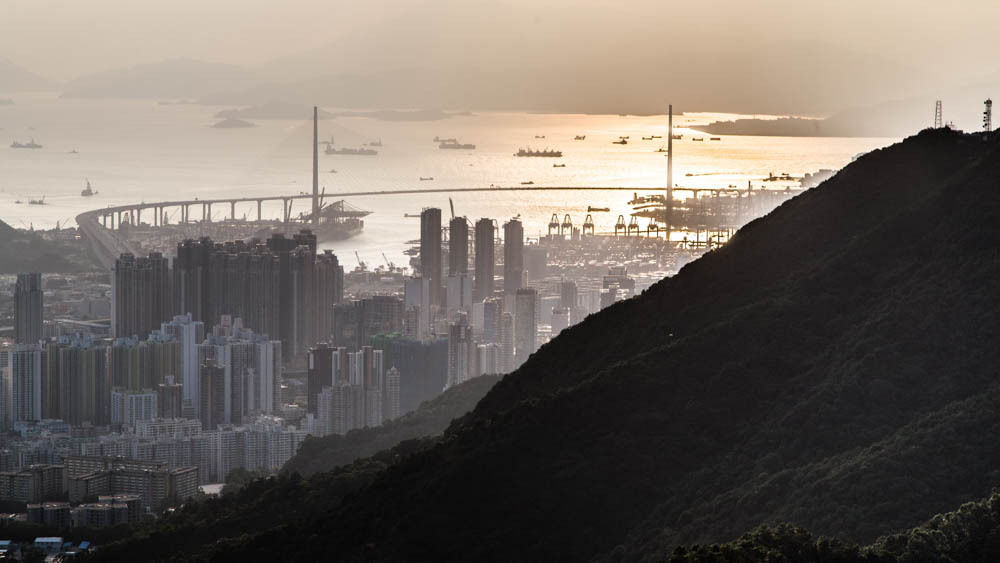 Besides, rich gradation in the highlight areas can be achieved by purposefully lowering the exposure value. This is particularly useful when shooting on a bad weather day, hazy day or under thick clouds.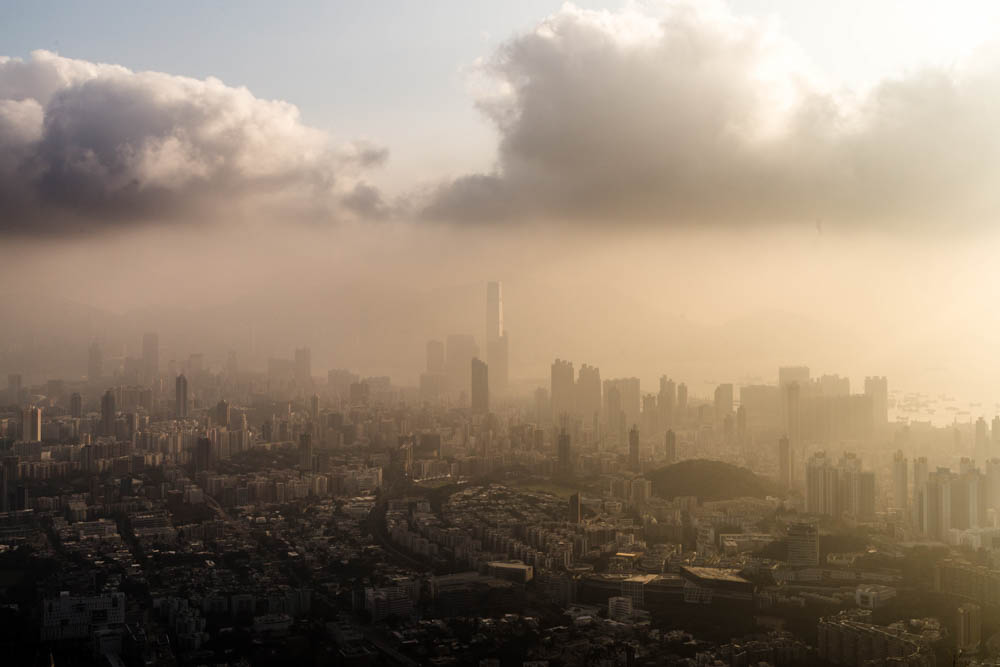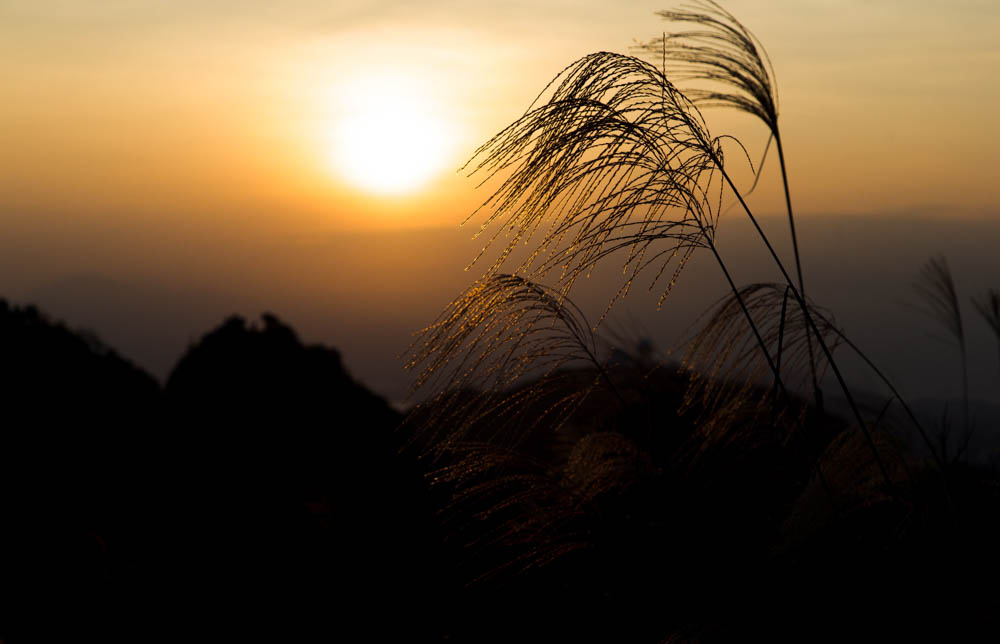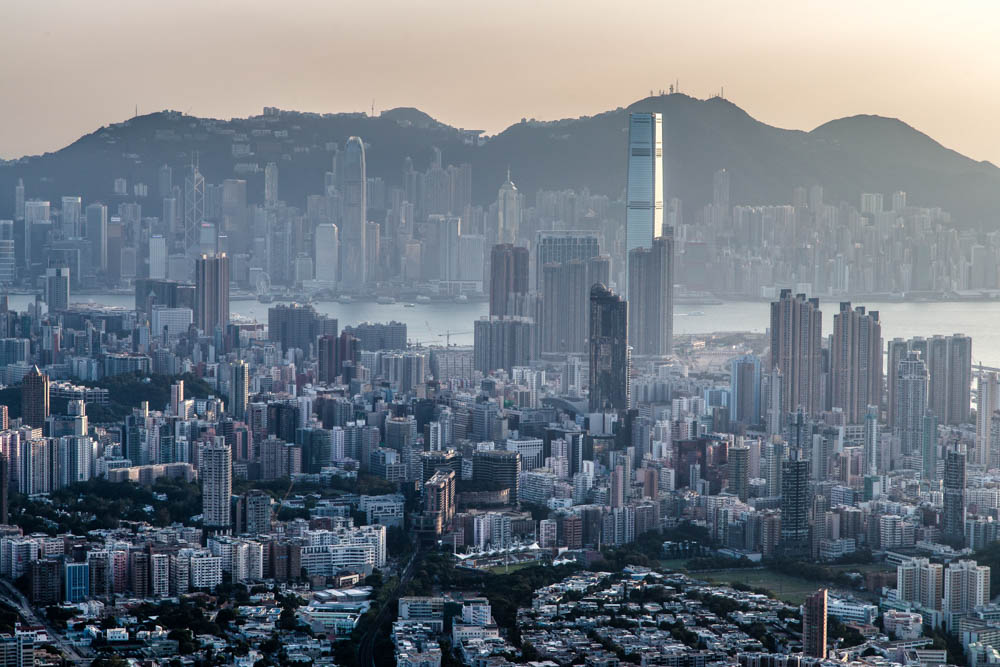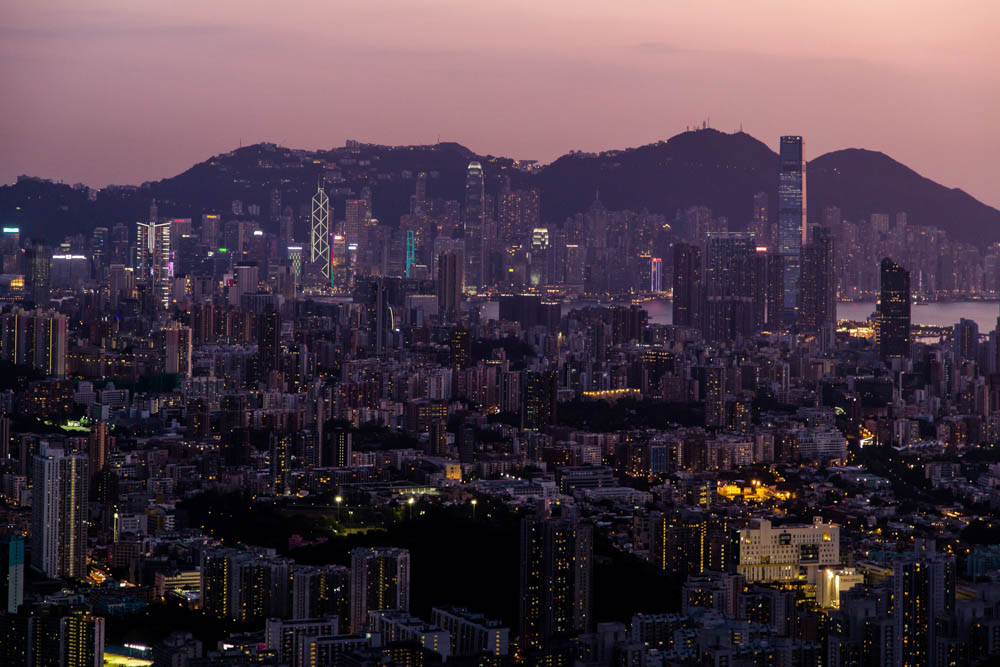 All the muscle soreness will be gone once you feel the refreshing breeze on your face at the top of Lion Rock. To get back to town, we can either take the same route back or continue walking towards Beacon Hill and exit at Lok Fu. Be reminded to bring some lighting equipment with you so that you won't have to go down in the dark due to prolonged shooting. The weather in autumn and winter is perfect for hiking. Seize the chance and enjoy an easy hike at Lion Rock with your friends!