Large Aperture Prime Lens for Everyday Snapshot Lovers
When a newborn joins the family, many parents would have plans to capture the precious growth journey of their kids with a good camera and lens. For parents who are new to photography, what type of lens should they add to their gear after buying their first DSLR camera? A compact and lightweight large aperture prime lens would be the nice option.
Blurry-Free Images for Everyday Snapshot at Home
Infants and toddlers stay at home most of the time, and insufficient ambient light is a major challenge to indoor photography. Since using flash for fill lighting is not suggested for children at young ages, a large aperture prime lens is the perfect shooting companion for natural and candid indoor photos. For example, the f/2.8 large aperture of
EF 28mm f/2.8 IS USM
can allow for a more flexible setting of the shutter speed to ensure proper exposure, resulting in sharp and clear images without the need to adjust to a higher ISO. Another perk of shooting with a large aperture lens is that the shallow depth of field can help blur the background of a messy home (which is a common scene for home with children) and further outstand the subject.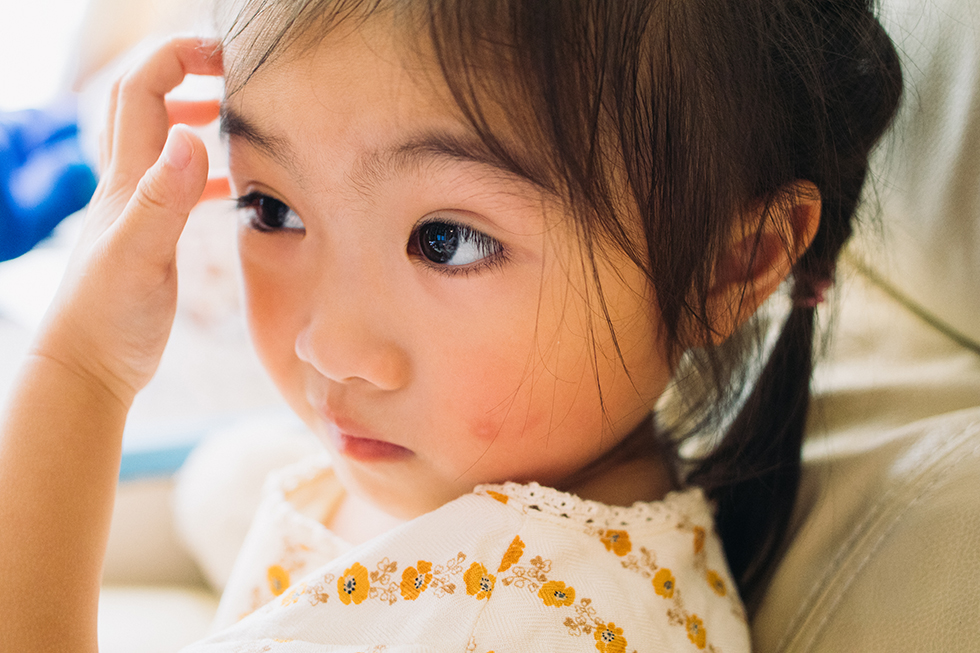 Standard Focal Length to Inject Emotions to Photos
It's important that your family photos look natural and candid. When used on an APS-C format camera,
EF 28mm f/2.8 IS USM
offers an equivalent focal length of approximately 45mm, which delivers photos similar to shooting at 50mm with a Full-Frame camera. This focal length is regarded as the "most natural", with an angle of view similar to that of a human eye. This can create a feeling of intimacy to your photos, and is perfect for taking photos of kids, family, gatherings and everyday happenings.